November 09, 2009
Trinidad and Tobago News Blog
www.trinidadandtobagonews.com/blog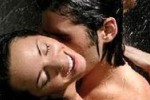 EDITOR: A collection of sex video clips involving a local celebrity is making the rounds on the internet. I am told that she is quite embarrassed about this exposure.
Personally, I do not have a problem with adults exhibiting themselves to other adults by choice. However, if they have a problem with such performances being made public, then why do they record them in the first place? And, if they do record them, why do they not secure them properly?

When relationships break up and parties are aggrieved, it is quite possible they can release these recordings in the hope of embarrassing their former partners.
Having these recordings on phones, laptops and even desktops is risky. I have heard people claim to have "accidentally" sent files from their phones and computers. Phones and computers, especially laptops can get lost or stolen. People can forget what data they stored on phones and computers when they take them to the repair shop or dispose of them, thus exposing themselves. Computers and cellphones can be hacked and files stolen.
All of what I have stated here is already known but despite the risks, people keep records of their sexual encounters which can eventually be published and cause them tremendous embarrassment.
I hope this latest sex scandal can serve as a warning to more people that they should not be naïve or casually trusting of partners, computers or cellphones.
If adults wish to make their sex lives a public affair (for adult viewing) that should be their right. However, use proper precautions.
Safe Sex
EDITOR'S NOTE 09-11-09:
We have published this letter so that others can be cautioned. If you wish to comment, please address the problem and not call the names of suspected parties involved.
EDITOR'S UPDATE 18-11-09:
We have confirmed the existence of the sex tapes and have identified two of the persons on them.
Miss Universe 's3x' scandal: Miss Trinidad & Tabago sex video 'stolen' from laptop, claims boyfriend
Miss Universe Sex Tape Guy — I Got Screwed
Trinidad and Tobago News Blog's URL for this article:
www.trinidadandtobagonews.com/blog/?p=1851