Trinidad and Tobago News Blog
www.trinidadandtobagonews.com/blog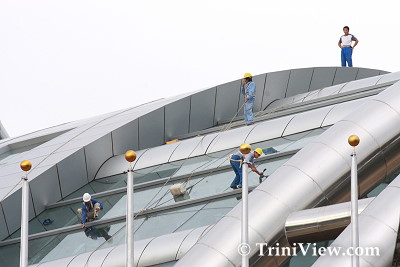 Work is feverishly progressing on the National Academy for the Performing Arts building on Chancery Lane, Port-of-Spain.
On October 8, the Prime Minister was adamant that this art centre would be ready in time for next month's Commonwealth Heads of Government Meeting, (CHOGM). The art center is to be used for a gala cultural event during the hosting of the CHOGM.

We are unable to ascertain the final cost of this project.
Here are pictures of the work in progress taken on October 16, 2009:
Photo Album: National Academy for the Performing Arts
Trinidad and Tobago News Blog's URL for this article:
www.trinidadandtobagonews.com/blog/?p=1757