By Stephen Kangal
August 21, 2018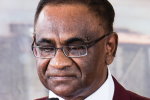 I find that there is a disturbing dysfunctional disconnect between what the PM Rowley said initially in cheap and embarrassing defence of the Sari Skit, the several reasons for his retraction/backing down of those ill -thought out statements, his conditional but confusing apology directed to a deliberately selective audience/aggrieved party and his continuation of his diatribe on associated matters against so-called saboteurs.

He is not making any sense in his pronouncements because they are lacking credibility, coherence and sequential consistency. An apology implies that he will not go down that path again.
If anything he is sabotaging himself quite well by himself.
His flip-flopping apology regrettably issued to the Hindu community exclusively is based on:
–Advice from the unknown leadership of the Hindu community even though Sat Maharaj whom he praised did not see anything offensive in the skit;
— Ignorance of the episode extracted from the Mahabharat and Hindu Scriptures even though he went to India looking for jhandis some time ago;
— His socialization in an all Afro-Tobagonian community of Mason Hall where he knew and learnt nothing of Indian culture although he spent all of his political/parliamentary life in multicultural Trinidad and had many friends south of the Caroni where he wined and dined on dhalpuri roti;
— Blaming the education system that held consultations in 2015 and 2016 for lack of multicultural content that left him uni-ethnic and with a lack of appreciation for cultural diversity even though 50% of his PNM Government is made up of Indians to use his own words and his August holiday arithmetical miscalculations;
— His disrespect for women whom he ignored in his apology;
— Continuing accusations against Opposition Leader/ those whom he accused of stirring up racial hatred and divisions for pointing out the damaging effects of the skit on racism, racial intolerance and violence against women even after he had appreciated the folly of his words concerning foolishness and the creation of divisiveness.
— He apologizes on behalf of the PNM although he went to great length to show the commitment of the PNM to diversity. He in fact had made a personal position on the skit that is distinctly different from that of the PNM based on his own admission.
The Prime Minister needs notes. He is at sea in making off-the-cuff remarks that cannot stand up to scrutiny and have to be subject to frequent damage control responses.