By Dr Selwyn R. Cudjoe
May 14, 2018
PART 1 — PART 2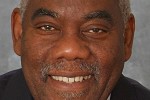 Trinidad has always been seen as an exciting, exotic place. In 1498 after Columbus made his fourth and final voyage to the New World, he averred: "Gold is generated in sterile lands and wherever the sun is strong" (Hughes, Energy without Conscience). Around 1580 Sir Walter Raleigh left England to search for the fabled city of gold. V. S. Naipaul examined Raleigh's obsession in The Loss of El Dorado.

In the 1740s Joseph Guimila, a Jesuit priest, proposed the development of a solar colony in the island "that would thrive on Spanish plated cocoa pulled upward by abundant rays from the nearest star." In 1844 Conrad Friedrich Stollmeyer, came to Trinidad to follow up on Guimila's work.
Stollmeyer believed that solar power could relieve Trinidadian workers from doing backbreaking labor. He proposed and planned a "utopian colony to be powered by sun, wind, and other tropical forces" that would not need human labor. He observed: "It is a law of nature that man should not submit to more compulsory (by force or wages) labor than he can help, notwithstanding all the preaching against idleness by interested or short-sighted parties" (Hughes, Energy).
In other words, the former slaves did not need to continue to do backbreaking work to cultivate the fields. Wind and sun would take the place of hoe and cutlass. More importantly, these free inexhaustible energy sources would not pollute the atmosphere as fossil fuels do.
In 1864 Walter Darwent drilled "the first continually productive oil well in the world" thereby making Trinidad the birthplace of petroleum. Although Darwent was excited about the possibilities of oil production, Stollmeyer saw no future in that endeavor. He believed that petroleum would be exhausted and thus concentrated his energy on developing kerosene and the asphalt business.
In 1866 Stollmeyer wrote: "It would be safer to speculate upon the great prize in the Frankfurt lottery than upon the finding of oil wells in Trinidad." He saw the exploitation of the Pitch Lake as his path to wealth. In 1871 he wrote an investor: "The Pitch Lake is a mine of wealth and if properly, judiciously, and liberally handled, can make a fortune for all at present concerned in it."
Gradually Stollmeyer's utopian fancy gave way to capitalist greed. He made his fortune by selling asphalt. In 1856 he shipped 240 tons of asphalt to Europe and sold 3,000 tons of asphalt to William Eccles to construct tow-paths for his mules. When he arrived in Trinidad, he had five dollars in his pocket. By 1890 he was a millionaire and the father of 12 children. He augmented his wealth by directing the first telephone company in the island and becoming a major shareholder in the electric company.
Needless to say, in making his money he exploited the same people whom he felt solar energy could exempt from backbreaking tasks. In the third volume of his diaries, Abbe Armand Masse documented how Stollmeyer and his associates cheated those who worked for him on the Pitch Lake. Masse says, "This [exploitation] cries out for vengeance."
Stollmeyer died in 1904 just short of his ninety-first birthday. The Mirror rhapsodized: "He was a remarkable man and his life teaches two great lessons, first what perseverance and hard work can do and second, that all honest work is honorable." Anthony de Verteuil, that indefatigable scholar of our local history, noted: "Up to late in his life he was a man of demonic energy and inexhaustible resourcefulness" (The Germans in Trinidad).
In 1867 Charles Fourier Stollmeyer, the son of Conrad Friedrich named after Charles Fourier, married Elizabeth Gumbleton. Together they built Stollmeyer's Castle in 1904 that is patterned after a wing in Balmoral Castle in Scotland. The government recently refurbished that castle, part of the Magnificent Seven. It's a striking part of our architectural heritage.
While I was growing up in Trinidad, the Stollmeyers were always seen in a negative light. Many citizens saw them as members of the bourgeoisie who bought all the land in the Santa Cruz Valley and virtually enslaved Africans and Indians in the process. The average Trinidadian believes the Stollmeyers owned slaves although the patriarch got to Trinidad after slavery ended.
In 2012 the wellhead of Darwent's world-breaking discovery "was bulldozed to make way for construction development" (Angelo Bissessarsingh, Trinidad Guardian, June 3, 2012). Two years ago, the house from which C. L. R. James observed the game of cricket that he captures in Beyond a Boundary was destroyed by its new owners. More recently, Rohan Sinanan and his crew demolished the house in which George Padmore and Sylvester Williams once lived.
In 1983 Jeffery Stollmeyer, the great-great grandson of Conrad Friedrich Stollmeyer and one of the most stylish openers of the West Indian Cricket team, wrote "a cricketing autobiography" because he wanted to write "a first hand book about West Indies cricket." He called it Everything Under the Sun, perhaps because of the admiration his great-grandfather had for the sun and his belief that the sun could have transformed the lives of Trinidadians and Tobagonians.
The grand patriarch of the Stollmeyer family left us a wonderful legacy that we ought to cherish. It's a valuable part of our history.