By Dr. Stephen Kangal
October 2, 2017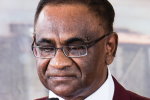 The time has come when the bifurcated national community must now say that they have had enough of indiscretions and mediocrity. Is this what we have to show after 55 years of statehood and political independence?
We must abandon our traditional tribal loyalties/ political moorings and arrest the frequency with which The Honourable Prime Minister, Dr Keith Rowley has been bringing T&T's democracy and governance into odium and disrepute in the eyes of all of us and those watching us from the outside.

The very fine political image, stability and reputation of T&T is being tarnished, rubbished and stained by the use of undiplomatic, vulgar and crude language unbecoming of the Head of Government who is on record of choosing his language carefully. One can only shudder to think to what depths he could have descended to if he were not to exercise this caveat and caution.
The vulgarity and crudity of the pronouncements including jamettry, crooks, shut up etc represent a new low to which the political narrative has degenerated. To brand the Parliament as an assembly of crooks that also includes The Speaker and Parliamentary staff and to equate this with the crooked dealings similar to the modus operandi of the Port Authority on the sea-bridge fiasco is clearly indicative of an unhappy situation that implicates all of us in this cascading mud-slide of degeneracy.
Having told the population to shut up in the face of the offer to Dominicans to come to T&T this error of judgement is compounded when the PM said that he meant to refer to Opposition MP's exclusively who in fact had not uttered a single statement in opposition to his offer. Even if they did the Constitution recognizes the right of MP's to represent the interests of their several constituents and not to be deprived or denied of this right even by the Prime Minister of T&T.
This is an affront to constitutional rights of citizens and the recognised role of the Opposition to screen and comment on the gyrations of the Government. In seeking to achieve damage control by his clarification he added fuel to the fire.
We have a runaway horse in our midst given to serious indiscretions and indulging in statements that create divisions and divisiveness even when natural disasters are upon us and upon our fellow Caricom partners such as Dominica and Barbuda. These are occasions for consensus-building, sensitivity, inter-party consultations and unanimity for mounting relief efforts. We have to respect and accommodate differences of opinions as to how we should proceed nationally. We must defend the right of those opinion holders to express them without fear of retaliation and coarse reactions denigrating the purveyors of these different viewpoints.
The question of inviting Dominicans to T&T is a politically very sensitive and toxic matter that is very exclusive and unique to the T&T political landscape with the real potential of what is touted as temporary becoming permanent.
The body politic has slowly progressed to a relative state of political maturity since Independence. It expects a certain standard of political decorum from all quarters including total respect and gender sensitivity towards our mothers and daughters especially to those like former Prime Minister and now Leader of the Opposition Mrs Kamla-Persad Bissessar who very often is the victim of unwanted disrespect shown to her in the House with unending frequency by Johnny-come-latelies, novices and those who ought to know better.