Br Raffique Shah
August 29, 2017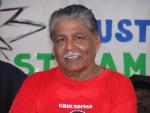 It's not that we have achieved nothing in 55 years as an independent nation. It's more that successive governments that have held power during that time have squandered bountiful resources and wasted opportunities that, in the span of half-a-century, could have transformed Trinidad and Tobago into the paradise it had the potential to be. That we are today on the brink of becoming a failed state rather than being a beacon of success is an indictment against every prime minister who held office.

There is much that we can be thankful for, of course. Prime among them for me is that this multi-ethnic, multi-religious and multi-cultural cauldron has not imploded into bitter communal strife. That is not for want of trying: the "dividers" on different sides of the race-fences have worked hard to stir discontent, to fan the flames of racism.
But since independence in 1962, when the racial polarisation, which could be measured roughly by voting patterns, saw approximately 90 percent of electors vote by race, we have come a long way. Today, at least 30 percent of electors have risen above tribal instincts, voting not based on race, but on perception of performance and governance. It is this ever-expanding minority, which, in another 20 years, could become a majority, that decides which party forms the government and which is booted out of office.
Not that they get it right every time, what with the limited choices they have. But there is hope that this non-blinkered base of Trinis, when they understand the power they wield, would create their own instruments that would render the race-fed political parties relics of an era best forgotten.
We cannot write off other achievements to accidents of geography, geology or history. For example, we have seen education expand to the extent that the ratio of students attaining tertiary level certification is among the upper percentile globally. True, we may have misgivings about the quality of the tuition they receive, and the huge sums of taxpayers' dollars expended on programmes that bear little relevance to the requirements of the country.
As someone who exited the secondary school system in 1962 with a Cambridge School Certificate, unable to afford higher education, I'm happy for the tens of thousands who enjoy almost limitless free education. I wish, though, their tutors would ensure they graduate with good command of the English language, basic mathematics such that they don't need calculators for simple mental exercises, and knowledge of their history, lest they mature as digital zombies, their past and future anchored not in their brains, but in hand-held devices…just saying.
Our health system, utilities and infrastructures all have their deficiencies. Like so many other basic things that huge sums of money have been expended on, they should at least be world class in their delivery of critical services. To the extent they are not, we need to look at wastage (by providers and consumers), corruption (top to bottom) and minimal productivity.
People of my generation and older are notorious for harking back to the "good old days", mostly meaning the pre-independence, colonial era, or put more bluntly, when the Whites governed the country. True, many systems worked well, and "Massa" wielded a mean hand when it came to punctuality and productivity.
But vast areas in both islands, especially the rural districts not serviced by rail, were left in primitive conditions—poor or no roads, limited pipe-borne water, no sanitation services, latrine pits were luxuries, as were concrete/wooden houses ("ajoupas" with dirt walls and straw roofs abounded), inadequate primary schools, fewer secondary schools, dog wages for workers, large numbers of unemployed.
The colonial era, at least the little I remember of it, was no paradise. But then, "Massa" did not have to run for election, he ruled by fiat. When the crown colony system gave way to self-government, and in 1962, independence, the competing politicians had to win the majority of constituencies, better still the majority vote. The easiest way to do that was to resort to the lowest common denominator—race.
And to make promises they knew they could hardly honour. In between elections, the governing party would dole out largesse, create jobs that weren't necessary, and otherwise pamper the electorate. The goal was always reelection in five years' time. Thus, in my view, were the seeds of low productivity or no productivity, sown.
Oh, Dr Eric Williams had many grandiose development plans: he expanded the education system, diversified into the downstream energy sector, extended the highways network (Hochoy and C-R Highways), conceptualised the Mount Hope medical complex, and more,, much more.
But in order to successfully retain power for 25 years, he had to sacrifice some things. I contend that discipline and production were the prime casualties of his success, and they haunt us 55 years into independence.
And by turning a blind eye to corruption (John O'Halloran was executor to Williams's will), he bequeathed the nation a burden we seem fated to bear forever, matters not which party is in power.