By Stephen Kangal
May 19, 2017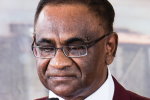 A determination of the intention of the Executive and the Legislature as expressed in the time-tabling of the implementation of Act No 18 of 2009 is pivotal to the interpretation of the legislation as well as whether the Act has lapsed through non-implementation and non-observance of the dated law. It is also crucial in assessing whether the current bulldozing action being instituted by the Minister of Finance is legitimate and valid or tantamount to misbeviour in public office.

The view of the writer is that the Executive in 2009 deliberately and clearly worked towards a January 1, 2010 implementation/commencement date and the Legislature did the bidding of the Executive in incorporating the rigid dating provisions of the legislation.
The Executive through Prime Minister Patrick Manning and then Finance Minister Karen Tesheira did not conduct the requisite public consultations on such a draconian tax regime in their haste to begin the tax in 2010, even though there were widespread demonstrations/public meetings, the national Axe the Tax campaign and a march held around the Red House on the matter by unions while the Bill was being debated and passed in the House.
It was hurriedly passed through the House and Senate in December 2009 four days before and four after Xmas respectively when the public's attention was engaged in the National Festival.
In fact Senators had to sit late at nights to complete the process. Many complained that such undue haste might result in bad law. The Act was deliberately proclaimed on 31st December 2009 to facilitate Manning's ill-conceived haste to commence enforcement procedures on January 1, 2010.
So that when the Act provided for a January 1, 2010 implementation/enforcement date on three occasions, the repeal of the previous legislation and a April 1, 2010 date for submission of the return forms by owners that cannot be dismissed lightly as being of no strict legal import. That was the clear intention/fiat of the legislature and any changes or alterations in this schedule must be referred back to the legislature and not be mutilated or changed by any Minister of Finance or Cabinet.
Any court of competent jurisdiction must take into account this important consideration in arriving at a determination of the legal validity of the property tax regime in 2010 and whether it has lapsed through non-implementation and non-observance of the dates contained therein that were deliberately included based on the precise intentions of the Executive of the day.