Newsday Editorial
May 08, 2017 – newsday.co.tt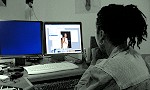 IT MAY well be that the $255 million TSTT/Massy deal announced last Tuesday is beneficial to the State, but there is more to this transaction than just signatures on a dotted line. At least two key issues arise. Firstly, there is need for clarity when it comes to appropriate boundaries of the power of state-owned companies.

Secondly, what is the policy regarding procurement of assets for operational purposes at a company like TSTT? TSTT has said it entered into a share purchase agreement (SPA) to purchase 100 percent of Massy Communications and the Massy conglomerate has informed its staff the deal is a win win situation for both TSTT and Massy. The National Joint Action Committee (NJAC) however has called on Finance Minister Colm Imbert to ensure there is an investigation and full disclosure on the transaction.