DAILY NEWS
BABY LOSES ARM
Saturday, November 22, 2014
HE'S BACK
Friday, November 21, 2014
RAPE CHARGE
Thursday, November 20, 2014
SCHOOL SEX ATTACK
Wednesday, November 19, 2014
DISASTER
Tuesday, November 18, 2014
MURDER WASN'T PART OF THE PLAN
Monday, November 17, 2014
2 WOMEN, BOY, 17, HELD
Sunday, November 16, 2014

Headlines

ARTICLES & LETTERS
PP's Industrial Transfusion to Caroni
Thursday, November 20, 2014
Rowley's attempt to woo Indian vote
Monday, November 10, 2014
ELECTION TEASER
Saturday, November 8, 2014
Dismissal of Denesh Dangerous and Damaging
Friday, November 7, 2014
Ralph Maraj's Myopia
Wednesday, October 22, 2014
The Responsibility of Intellectuals
Thursday, October 16, 2014
CAPE TECTONICS AT HILLVIEW
Thursday, October 16, 2014

Articles

International Opinions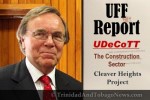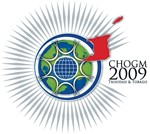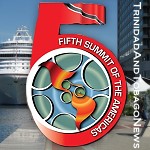 AFRICA (Video)

The Great African Scandal (Video)
Robert Beckford visits Ghana to investigate the hidden costs of rice, chocolate and gold and why, 50 years after independence, a country so rich in natural resources is one of the poorest in the world...
Continue to Video




Cubes in Space 2014 Awards Ceremony
By TriniView Reporters - Event Date: Aug. 26, 2014
On September 26th 2014, Trinidad and Tobago was the host of the Cubes in Space awards ceremony which was held at the residence of the Canadian High Commissioner in Fairways, Maraval...



COCO Dance Festival 2014 Media Launch
By TriniView Reporters - Event Date: Sept. 22, 2014
On Monday 22nd September, 2014, the Contemporary Choreographers' Collective (COCO) annual Dance Festival was launched at the Résidence de France in Port of Spain...



News and Commentaries from Various News Sources in T&T

BABY LOSES ARM
Posted: Saturday, November 22, 2014

BABY LOSES ARM
Mom calls for probe after amputation of newborn son's limb due to rupturing of vein during IV procedure

Trinis ready to 'come out the shadows'

200,000 bail for child-rape accused
Tobago rape accused, Jelani Arthur, 19, was yesterday granted $200,000 bail with surety.

13-year-old mom claims she was sexually assaulted
THE family of a 13-year-old mother of one is awaiting action from police officers after she reported being sexually assaulted.

In wake of threats over Petrotrin oil spill- Security increased

'Mayaro open for business'

Defence Force sets up Mayaro camp
Soldiers helping Works Ministry to remove water, rebuild roadway


Pupils face chaos with free buses
Councillor knocks 'unreliable' service among travel woes

PNM Women's League not happy with flood response
The Women's League of the People's National Movement (PNM) has condemned the Government for what it says is the "lethargic manner" in which it has responded to flood-hit communities over the last week.

Zainool: No conflict
THE NEW chairman of the Integrity Commission Justice Zainool Hosein yesterday said he will retain his role as president of the Retired Judges Association – which has been actively lobbying the Government to raise retired judges pensions

Project 40 ends fast on day 40
PROJECT 40, the group started in support of hunger striker Dr Wayne Kublalsingh, yesterday marked the end of its 40-day solidarity fast.

Tim Kee: Only one man can save Greyfriars Church
Greyfriars' dates back to 1800s and is named after a mother church in Glasgow, Scotland.

Gardener fled on seeing wanted man

Prison officer arrested for stolen jewelry
A PRISON officer and his wife were detained during a police sting operation yesterday after they attempted to sell gold jewelry valued at $15,000, which had been stolen from a Coast Guard seaman

Diego Martin man gunned down by cops
THE relatives of a Diego Martin man who was shot dead by the police on Thursday night said the man never fired any weapon at the officers

Police search for killer of 88-year-old
HOMICIDE detectives are searching for suspects in the murder of great grandmother Edna Reid, whose decomposing body was found near her Tyson Trace, South Oropouche home on Monday

Man charged with sexual assault of daughters
A 27-year-old Chaguanas man was arrested on Thursday for allegedly sexually assaulting two daughters.




Send page by E-Mail


Loading
November 21, 2014
Posted: Friday, November 21, 2014

If I were President
By Sheila Rampersad




Send page by E-Mail

November 20, 2014
Posted: Thursday, November 20, 2014

History at our doorstep
By Bridget Brereton

Confusion in the place
By Winford James




Send page by E-Mail

November 19, 2014
Posted: Wednesday, November 19, 2014

Big CCJ question for J'ca, T&T
By Rickey Singh




Send page by E-Mail

November 17, 2014
Posted: Monday, November 17, 2014

The disappearing state IV
By Marion O'Callaghan

A task for PM's sales team
By keith Subero




Send page by E-Mail

November 16, 2014
Posted: Sunday, November 16, 2014

Backward ever, forward never
By Raffique Shah

Doing the Right Thing
By Sunity Maharaj

Wayne plays his final trumps?
By Selwyn Ryan

Throwing us in the bamboo
By Martin Daly

Tiger, burning bright
By Andre Bagoo




Send page by E-Mail

November 13, 2014
Posted: Thursday, November 13, 2014

A surfeit of froth
By Winford James




Send page by E-Mail




Support TriniView


To send comments, articles and suggestions or to report errors,
.
If you want your name withheld from publication, please state so in your submission and supply a
nom de plume.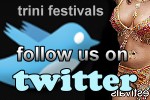 Contact Us
trinidadandtobagonews

Postal Address:
Trinidadand
TobagoNews.com
P.O. BOX 6505
Maraval,
Trinidad and Tobago,
West Indies.

Phone:
1-868-628-0905