DAILY NEWS
NO CHARGE FOR DOC
Thursday, October 30, 2014
FLESH BITTEN OFF
Wednesday, October 29, 2014
MISSION EBOLA
Tuesday, October 28, 2014
GOVT ABSENT
Monday, October 27, 2014
Doctor Under Knife
Sunday, October 26, 2014
Ebola panic among Trinis in New York
Saturday, October 25, 2014
MAROONED
Friday, October 24, 2014

Headlines

ARTICLES & LETTERS
Ralph Maraj's Myopia
Wednesday, October 22, 2014
The Responsibility of Intellectuals
Thursday, October 16, 2014
CAPE TECTONICS AT HILLVIEW
Thursday, October 16, 2014
Establishment of the North Caroni Growth Pole
Sunday, September 7, 2014
What About Dat Sex Ed Ting Jred?
Thursday, September 4, 2014
Manning Drifted Off on A Pathetic Political Tangent
Tuesday, August 26, 2014
Balancing the Scales of Reparatory Justice
Thursday, August 21, 2014

Articles

International Opinions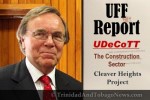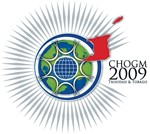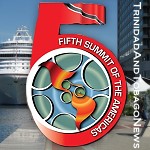 AFRICA (Video)

The Great African Scandal (Video)
Robert Beckford visits Ghana to investigate the hidden costs of rice, chocolate and gold and why, 50 years after independence, a country so rich in natural resources is one of the poorest in the world...
Continue to Video




COCO Dance Festival 2014 Media Launch
By TriniView Reporters - Event Date: Sept. 22, 2014
On Monday 22nd September, 2014, the Contemporary Choreographers' Collective (COCO) annual Dance Festival was launched at the Résidence de France in Port of Spain. Guests were greeted by Ms. Amba Revillac and Ms. Celine Singh and engaged in tête-à-tête while they enjoyed cocktails and sauntered along the latticed verandah.



News and Commentaries from Various News Sources in T&T

NO CHARGE FOR DOC
Posted: Thursday, October 30, 2014

NO CHARGE FOR DOC
Acting CoP: No evidence in cocaine surgery case


No charge for surgeon, patient in 'cocaine surgery'

No charges for doctor in drug surgery case

Khan 'no longer a shareholder' at St Augustine hospital

HORROR FOR CHILDREN
SEVERAL of the nation's children, between Tuesday and yesterday, came face to face with various horrors

No stopping Carnival
...Griffith, Douglas: Festival on stream despite Ebola threat

Ebola team: No reason to abort Carnival 2015

PM sends congrats to re-elected Brazil president

Global cost: US$1.6 trillion spent annually
T&T drops one point on corruption index...

Moonilal: PNM sold out to one financier

Children beaten during robbery
Fractured skulls, torn kidney

'2,000 suspected cases of CHIKV'
Principal Medical Officer of Environmental Health Dr Clive Tilluckdharry said Tobago has 14 confirmed cases of chikungunya or CHIKV, and Trinidad has 2,000 suspected cases with 120 confirmed.

Cops: Murder detection rate up
The murder detection rate "has increased" this year, thanks to an "executive decision" taken by the Trinidad and Tobago Police Service (TTPS)

Medical student on drug charge
A 25-YEAR-OLD medical student is expected to appear before a Port of Spain magistrate today after he was arrested on Tuesday night for possession of marijuana with an estimated street value of $80,000.

Acting sergeant suspended
Prisoner frees himself from Piarco Police Station cell

Missing Tobago teen back home
Missing Mason Hall Secondary School student Shenel Forbes returned home on Tuesday night.

Owners/occupiers of bushy lots to appear in court
THE San Fernando City Corporation is leaving no stone unturned in the fight to hold owners/occupiers of lots and dilapidated buildings




Send page by E-Mail


Loading
October, 30, 2014
Posted: Thursday, October 30, 2014

No sacred cows
By Winford James




Send page by E-Mail

October, 29, 2014
Posted: Wednesday, October 29, 2014

Foreshadowing the end of the US Cuban embargo
By Grace Virtue

Survival education on Caricom
By Rickey Singh




Send page by E-Mail

October, 27, 2014
Posted: Monday, October 27, 2014

The disappearing state
By Marion O'Callaghan

No, no, no, Mr President
By Keith Subero




Send page by E-Mail

October, 26, 2014
Posted: Sunday, October 26, 2014

No, Tom, no
By Raffique Shah

The sum of history
By Andre Bagoo

Activism for Truth
By Sunity Maharaj

Aatma, mohabbat and dreadlocks
By Martin Daly

The Ultimate Charlatan
By Selwyn Ryan

Trini finds fresh allure in Jamaica revisit
By Lennox Grant




Send page by E-Mail

October 25, 2014
Posted: Saturday, October 25, 2014

Pandemic pandemonium
By Indira Rampersad




Send page by E-Mail

October, 24, 2014
Posted: Friday, October 24, 2014

Illness of the bended walker
By Sheila Rampersad




Send page by E-Mail




Support TriniView


To send comments, articles and suggestions or to report errors,
.
If you want your name withheld from publication, please state so in your submission and supply a
nom de plume.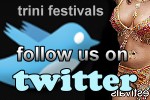 Contact Us
trinidadandtobagonews

Postal Address:
Trinidadand
TobagoNews.com
P.O. BOX 6505
Maraval,
Trinidad and Tobago,
West Indies.

Phone:
1-868-628-0905