DAILY NEWS
EBC documents can be used
Tuesday, June 28, 2016
Girl, 7, raped by relative
Monday, June 27, 2016
PNM to the polls
Sunday, June 26, 2016
Govt tracks effect of Brexit
Saturday, June 25, 2016
Britain votes to leave EU
Friday, June 24, 2016
$47B in taxes owed
Thursday, June 23, 2016
IMF WANTS MORE VAT
Wednesday, June 22, 2016

Headlines

ARTICLES & LETTERS
London Bridge...
Monday, June 27, 2016
Don't Mourn for La Borde Now
Monday, June 27, 2016
Gay and Straight Together
Wednesday, June 22, 2016
Professor Dave Chadee has died
Wednesday, June 22, 2016
PNM's Betrayal
Thursday, May 5, 2016
"Chinese Bridge" Chinese Proficiency Competition Press Conference
Tuesday, May 3, 2016
Allyuh Still Blaming Ghetto and Music?
Monday, February 29, 2016

Articles

International Opinions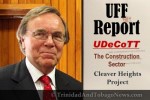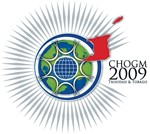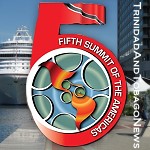 AFRICA (Video)

The Great African Scandal (Video)
Robert Beckford visits Ghana to investigate the hidden costs of rice, chocolate and gold and why, 50 years after independence, a country so rich in natural resources is one of the poorest in the world...
Continue to Video



| | |
| --- | --- |
| | |


News and Commentaries from Various News Sources in T&T

EBC documents can be used
Posted: Tuesday, June 28, 2016

EBC documents can be used
The United National Congress (UNC) has been granted last minute permission to extend the scope of its election petitions challenging the Election and Boundaries Commission's (EBC) decision to extend last September's general election by one hour due to heavy rainfall.

Callender is new chairman
WITH a total of 1,737 votes, Stanford Callender was yesterday declared new Chairman of the People's National Movement's (PNM) Tobago council .

Charles: A degree of satisfaction

State still paying out under Clico bailout
YEARS after the financial crash of 2008, the Government is still paying out millions of dollars to Clico/CL Financial affected customers, according to the latest bailout report tabled in Parliament last Friday.

Senate to continue debate on Rambarran's dismissal
The Senate will today continue its debate on the private motion by Opposition Senator Wade Mark which calls on the Upper House to condemn the actions of the Government in its dismissal of former Central Bank governor Jwala Rambarran on December 24, 2015.

Gunman beaten by residents

Freeport vigilantes capture shooter
A MAN who shot three people, among them an 11-year-old girl, was captured by vigilantes in Freeport and held until police arrived.

Minor hiccups in police welfare body election
Despite pre-election calls for him to step down in the face of sedition charges, incumbent secretary of the Police Service Social and Welfare Association Insp Michael Seales is confident he will be the next president.

Seven years jail sentence for duo convicted of killing mechanic

Cops kill wanted bandit
Southern Division police are searching for a third man in connection with a robbery at a bar in Duncan Village, San Fernando, after one of three bandits died following a shootout with officers. The second man remained hospitalised last evening after being shot by a security guard at the bar.

40 new officers for Homicide Bureau

Anti-gang law still in force
THE MINISTRY of the Attorney General yesterday confirmed anti-gang laws were still in force.

Man guilty of killing step-daughter
AN Arima man has been convicted of killing his 14-year-old step-daughter in 2005. Timothy Pierre was found guilty of killing Stacy Gibbs by a Port-of-Spain jury last week Thursday. He was before Justice David Harris in the Fourth Criminal Assizes.

Murderers willing to assist police
HIGH Court judge Maria Wilson expressed hope the authorities take up the offers made by two murder convicts to assist in further investigations into a 2005 murder, to determine who else were involved in the crime.




Send page by E-Mail


Loading


Support TriniView


To send comments, articles and suggestions or to report errors,
.
If you want your name withheld from publication, please state so in your submission and supply a
nom de plume.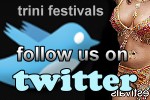 Contact Us
trinidadandtobagonews

Postal Address:
Trinidadand
TobagoNews.com
P.O. BOX 6505
Maraval,
Trinidad and Tobago,
West Indies.

Phone:
1-868-628-0905