DAILY NEWS
100 houses a week
Friday, March 6, 2015
Rowley hires Ramesh for E-mailgate defence
Thursday, March 5, 2015
CSEC results improving
Wednesday, March 4, 2015
OFF TO ST ANN'S
Tuesday, March 3, 2015
11 DISAPPEAR
Monday, March 2, 2015
No Internal Audits
Sunday, March 1, 2015
Hundreds must wait for relief
Sunday, March 1, 2015

Headlines

ARTICLES & LETTERS
The Hillview Legend
Tuesday, February 10, 2015
Aramalaya as the Catalyst for Hillview Today
Thursday, January 22, 2015
Hillview Honours Panman Pat
Wednesday, January 14, 2015
Road Demonstration at Frederick Settlement
Friday, January 2, 2015
Taxpayers Must Intervene in the Curepe Interchange
Friday, December 12, 2014
Celebrating the Legacy of the late Panalal Mahadeo
Thursday, December 4, 2014
Decoding racial tensions in United States
Friday, November 28, 2014

Articles

International Opinions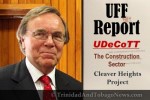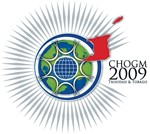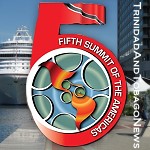 AFRICA (Video)

The Great African Scandal (Video)
Robert Beckford visits Ghana to investigate the hidden costs of rice, chocolate and gold and why, 50 years after independence, a country so rich in natural resources is one of the poorest in the world...
Continue to Video




SHAKTIYANA – The Primordial Energy
By TriniView.com - Event Date: Oct. 11, 2014
On Saturday 11th October, 2014, Nrityanjali Theatre (Institute for the Arts and Culture), in collaboration with Mahatma Gandhi Institute for Cultural Co-operation, hosted its annual Classical Indian Ballet.



News and Commentaries from Various News Sources in T&T

100 houses a week
Posted: Friday, March 6, 2015

100 houses a week
No election gimmick delivery, says Moonilal

5,000 homes in 8 months

Commuters paying more
Commuters who have grown accustomed to travelling by bus have complained about having to "dip into their pockets" to pay "exorbitant" maxi-taxi fares.

Drivers in Sando on work-to-rule
There were no long lines at the San Fernando Bus Terminus yesterday as bus drivers returned to work but operated on a work-to-rule.

Less than 50 percent PTSC buses on the road
General manager of the Public Transport Service Corporation (PTSC), Ronald Forde, has admitted that there was less than 50 percent of the daily fleet of buses operating on the roads of Trinidad and Tobago yesterday.

RAMLEY VS KAMLA
Gearing up for a battle in court, Opposition Leader Dr Keith Rowley has hired Ramesh Lawrence Maharaj SC to lead his defence against Prime Minister Kamla Persad-Bissessar

Ramesh 'not in bed with PNM' but says: I am ready to defend Rowley

PNM leader ready to march to protect Chaguaramas Convention Centre
Rowley claimed that the Government had disposed of eight acres of prime estate at Chaguaramas, on which the convention centre and hotel were built.

'It's illegal to sell Chaguaramas land'
Row over Convention Centre

State witness: Police told me what to say
AFTER vehemently denying on Monday that he ever gave a statement to police officers regarding the murder of Chaguanas businesswoman Vindra Naipaul-Coolman

State's main witness: Police pressured me

First bill for new AG
Attorney General Garvin Nicholas is expected to pilot his first bill today when the House of Representatives meets to debate the Bail (Amendment) Act.

'HDC to sue Chinese firm'
...China Jiangsu International Corporation (CJIC), the company contracted to construct the two towers at Las Alturas, Morvant, which subsequently had to be demolished because of structural damage resulting from land slippage.

WASA urges: Report water tampering
DON'T stay silent about people who tamper with the local water supply and therefore the safety of citizens, the Environmental Management Authority (EMA) appealed yesterday.

No IDs for 2 of missing 13 found in Venezuela

St Jude's to shift from RC Church to State
MINISTER of Gender, Youth and Child Development, Clifton De Coteau, said Cabinet agreed to set up a "National Commission for Women's Empowerment and Gender Equity in Trinidad and Tobago"

$6M boost for YAPA
A HIKE in stipends from the current $50 per day to $80 for trainees on the Youth Apprenticeship Programme in Agriculture (YAPA)

Evicted by thugs from HDC home 6 years ago, Desperate mom seeking shelter
Six years after thugs drove her out of her Housing Development Corporation (HDC) apartment in Couva, Mary Paria is still homeless.

Police review 500 emails sent by Google
Legal advisers to the Police Service are reviewing close to 500 emails sent to investigators by Google International

$14m bail for five robbery accused
The five people accused of stealing more than $23 million in jewelry and items from M&M Pawn Shop, on Henry Street, Port of Spain, were yesterday granted a cumulative total of $14 million in bail.

25 students arrested
TWENTY-FIVE students of the Guaico Government Secondary School

3rd man charged with human trafficking
Mark Sai Singh, 23, appeared before Deputy Chief Magistrate Mark Wellington facing six charges which included harbouring and exploiting three women for the purpose of prostitution.




Send page by E-Mail


Loading
Monday 05, 2015
Posted: Thursday, March 5, 2015

Hiring Rowley
By Winford James




Send page by E-Mail

March 03, 2015
Posted: Tuesday, March 3, 2015

All Stars vs 'two piece and fries'
By Bukka Rennie





Send page by E-Mail

March 02, 2015
Posted: Tuesday, March 3, 2015

The spin doctors
Marion O'Callaghan

Honour there, but not here
By Keith Subero

The parties, the leaders and the polls
By Michael Harris




Send page by E-Mail

March 01, 2015
Posted: Monday, March 2, 2015

Political volcano erupts
By Raffique Shah

Look trouble now: Rowley outside comfort zone
By Lennox Grant

In Search of The Manning Legacy
By Selwyn Ryan

Watergate
By Andre Bagoo

Freedom From Fear
By Sunity Maharaj




Send page by E-Mail

February 25, 2015
Posted: Wednesday, February 25, 2015

Guyana's 'surprising' politics
By Rickey Singh





Send page by E-Mail

February 23, 2015
Posted: Monday, February 23, 2015

A martyr in San Salvador
By Marion O'Callaghan

As the pillars fall
By Keith Subero

Forging Mr Manning's legacy
By Michael Harris




Send page by E-Mail




Support TriniView


To send comments, articles and suggestions or to report errors,
.
If you want your name withheld from publication, please state so in your submission and supply a
nom de plume.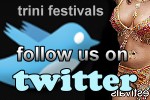 Contact Us
trinidadandtobagonews

Postal Address:
Trinidadand
TobagoNews.com
P.O. BOX 6505
Maraval,
Trinidad and Tobago,
West Indies.

Phone:
1-868-628-0905