DAILY NEWS
Cops going to DPP today
Saturday, August 1, 2015
WHO PULLED THE TRIGGER
Friday, July 31, 2015
MEMO-LEAK
Thursday, July 30, 2015
PRISON BABES
Wednesday, July 29, 2015
11 in court for Dana's murder
Tuesday, July 28, 2015
HASSAN SHOT DEAD
Monday, July 27, 2015
11 charged with Seetahal's murder
Sunday, July 26, 2015

Headlines

ARTICLES & LETTERS
A Stunningly Bad Appointment
Saturday, July 18, 2015
New US-Cuba Rapprochement
Saturday, July 18, 2015
Youths Take Hillview's 60th Birthday to the People
Friday, July 17, 2015
Rowley Must Clear the Pre-Debates Decks
Wednesday, June 17, 2015
"Chinese Bridge" Chinese Proficiency Competition Press Conference
Tuesday, May 3, 2016
Disband the Debates Commission
Monday, June 8, 2015
Dr. Clifford Frederick Ramcharan – An Appreciation
Tuesday, April 21, 2015

Articles

International Opinions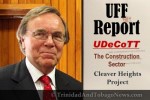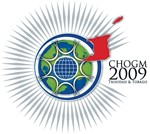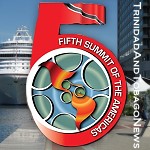 AFRICA (Video)

The Great African Scandal (Video)
Robert Beckford visits Ghana to investigate the hidden costs of rice, chocolate and gold and why, 50 years after independence, a country so rich in natural resources is one of the poorest in the world...
Continue to Video



| | |
| --- | --- |
| | |


News and Commentaries from Various News Sources in T&T

Cops going to DPP today
Posted: Saturday, August 1, 2015

Cops going to DPP today
7 guards implicated in jailbreak

7 TO GO HOME
Jailbreak: prison officers facing suspension

TOO MUCH BLACK CRIME
Acting Police Commissioner Stephen Williams yesterday bemoaned alarming research which reveals the majority of murder victims and offenders in jail are African-Trinidadians.

...Scanny's relative: It can happen again

TT, Guyana in 5-point deal
Guyana and Trinidad and Tobago (TT) have discussed five development areas to partner in, and to establish a joint commission for cooperation and collaboration to implement them.

Too many cops doing the wrong thing
Police Complaints Authority (PCA) director David West

Ameen not worried over 'slow' UNC screening
DESPITE the general election being only 38 days away

Will UNC pick Kamla?
PRIME Minister Kamla Persad-Bissessar was expected to face the screening committee of the United National Congress (UNC) yesterday evening

Debate: Step up to plate or be fired, says PM

Concern mounts for missing Glenda

$1m compensation for former lab technician
Toxic chemicals to blame for employee's cancer

Ten-year-old US girl drowns in Mayaro
UNITED STATES resident ten-year-old Rei Daniel Chattergoon who was on vacation in this country with her family drowned off a beach in Mayaro on Thursday.

Seaweed in Tobago
Residents at Speyside, Tobago rescued a leatherback that became entangled in mats of sargassum seaweed on Friday.

Go back to breadfruit
That was the message from Julius Garvey, son of pioneering black rights activist Marcus Garvey, as he called for a greater emphasis in agriculture as a way to restructure post-colonial economies

We must learn, teach our history
Garvey awed by T&T's respect for late dad

Rastafarians meet Marcus Garvey's son

Blind child wants to go to school
Adel Spence celebrated his 11th birthday on Wednesday but it was not all joy for his parents, Russell and Shelly Ann Spence.

Search on for Glenda
THE SEARCH for 78-year-old Glenda Charles-Harris continues, taking police officers into the densely forested area off Lengua Road, where her vehicle was abandoned.




Send page by E-Mail


Loading
July 31, 2015
Posted: Friday, July 31, 2015

Of bed boards and blankets
By Sheila Rampersad




Send page by E-Mail

July 30, 2015
Posted: Thursday, July 30, 2015

Slavery: myths and realities
By Bridget Brereton




Send page by E-Mail

July 29, 2015
Posted: Wednesday, July 29, 2015

Rushed end to Rodney's death probe
By Rickey Singh




Send page by E-Mail

July 27, 2015
Posted: Monday, July 27, 2015

In the BS zone
By Keith Subero

Three requiems of sorts!
By Michael Harris

Lingering shadow of July 27, 1990
Express Editorial




Send page by E-Mail

July 26, 2015
Posted: Sunday, July 26, 2015

Questions over jailbreak
By Raffique Shah

Show me the money
By Andre Bagoo

Plumbing the fear beneath the panic
By Sunity Maharaj

What jail is this?
By Lennox Grant

Yes to Rowley
By Selwyn Ryan




Send page by E-Mail

July 24, 2015
Posted: Saturday, July 25, 2015

Europe: A case of 'do as I say, not as I do'
Jamaican Observer Editorial




Send page by E-Mail




Support TriniView


To send comments, articles and suggestions or to report errors,
.
If you want your name withheld from publication, please state so in your submission and supply a
nom de plume.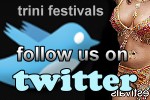 Contact Us
trinidadandtobagonews

Postal Address:
Trinidadand
TobagoNews.com
P.O. BOX 6505
Maraval,
Trinidad and Tobago,
West Indies.

Phone:
1-868-628-0905