DAILY NEWS
Cops nab ISIS threat suspect
Friday, May 27, 2016
PM predicts good times
Thursday, May 26, 2016
COP, SOLDIER KILLED
Wednesday, May 25, 2016
US$50M TRADE DEAL
Tuesday, May 24, 2016
Maduro facing protests...
Monday, May 23, 2016
Bid rigging now a crime
Sunday, May 22, 2016
Kamla supports end to child marriages
Saturday, May 21, 2016

Headlines

ARTICLES & LETTERS
PNM's Betrayal
Thursday, May 5, 2016
"Chinese Bridge" Chinese Proficiency Competition Press Conference
Tuesday, May 3, 2016
Allyuh Still Blaming Ghetto and Music?
Monday, February 29, 2016
Medical Advisory Board Will Level the Field
Tuesday, February 23, 2016
Aging in this cussed country
Monday, January 4, 2016
PM Rowley Should Have Been Here
Saturday, January 2, 2016
The Pathology of the Firing of Jwala
Friday, December 25, 2015

Articles

International Opinions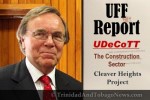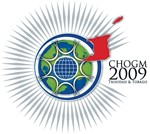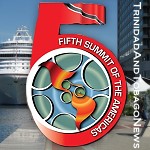 AFRICA (Video)

The Great African Scandal (Video)
Robert Beckford visits Ghana to investigate the hidden costs of rice, chocolate and gold and why, 50 years after independence, a country so rich in natural resources is one of the poorest in the world...
Continue to Video



| | |
| --- | --- |
| | |


News and Commentaries from Various News Sources in T&T

Cops nab ISIS threat suspect
Posted: Friday, May 27, 2016

HOAX CALLER ARRESTED
THE STRATEGIC Services Agency (SSA) assisted with the apprehension of a man who allegedly made a hoax phone call to police about a threat to Trincity Mall.

Cops nab ISIS threat suspect
A man, who sparked panic among Trincity Mall patrons and employees after making a hoax call warning of an imminent terrorist attack, was arrested by police hours after the incident thanks to the help of the Strategic Security Agency (SSA).

...Evacuation process upsets workers

Panic three malls evacuated

Gulf City shut down after hoax bomb call
Police ordered the evacuation of a casino, four restaurants and an ice cream outlet at the Gulf City Mall in La Romaine yesterday, following an alleged Isis bomb threat to the establishment.

Unprecedented blood-letting in TT
In a clear reference to prevailing rumours of a possible ISIS terrorist attack at specific local sites, Roman Catholic Archbishop Joseph Harris yesterday urged a congregation to adhere to the message of Corpus Christi in averting the possible threat.

PoS Mayor on homeless persons in capital
Homelessness in the capital city is "near epidemic stage", warns Port-of-Spain Mayor, Keron Valentine who also has "serious concerns about unsightly, over-populated, unsanitary conditions" at the Centre for Socially Displaced Persons (CSDP) at Riverside Car Park, east Port-of-Spain.

'Do not lock us out of Tamarind Square'

...Homeless people sue city corporation
A JUDICIAL review lawsuit has been filed against the Port of Spain City Corporation by a number of homeless people who reside at Tamarind Square in the capital city after the corporation decided to place padlocks on gates around the square.

AREA: Nothing wrong with 'false' offers
Members of the Association of Real Estate Agents of Trinidad and Tobago (AREA) have admitted that they often tell clients that they have other offers for properties they are offering for sale when in fact this was not so.

Rowley and Maduro
THE $315 million debt owed by Venezuela to Trinidad and Tobago in relation to our State airline CAL dates back to 2013. But two visits by Venezuela's president Nicolas Maduro have failed to resolve the issue.

Two men held with over $1m in ganja
The Coast Guard detained two men who attempted to elude them in the early hours of yesterday morning while having more than a million dollars' worth of marijuana in their possession.

30 Venezuelan women nabbed at night club
Thirty Venezuelan women, ages 18 to 33, who allegedly entered the country illegally, were detained by Police and Immigration officers in a joint exercise carried out at the Spanish Harlem club in San Juan early yesterday.

Security Officer Robbed and Raped
A 42 year-old security officer was robbed and sexually assaulted at her home in Chaguanas early yesterday morning.

Cops' curious behaviour raised
A lead detective with a bad memory, an extra-marital affair between investigators, a corrupt police officer and a suspicious husband were just some of the controversial issues raised by High Court Judge Malcolm Holdip to the jury in the Vindra Naipaul-Coolman murder trial yesterday.




Send page by E-Mail


Loading


Support TriniView


To send comments, articles and suggestions or to report errors,
.
If you want your name withheld from publication, please state so in your submission and supply a
nom de plume.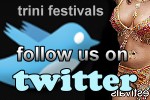 Contact Us
trinidadandtobagonews

Postal Address:
Trinidadand
TobagoNews.com
P.O. BOX 6505
Maraval,
Trinidad and Tobago,
West Indies.

Phone:
1-868-628-0905