DAILY NEWS
'FIGHTING FOR AIR'
Thursday, July 31, 2014
FAMILY TRAGEDY
Wednesday, July 30, 2014
JUDGES, MPs LOSE
Tuesday, July 29, 2014
IT WAS ANIL
Monday, July 28, 2014
Fuad sidelined
Sunday, July 27, 2014
R.I.P LIFE SPORT
Saturday, July 26, 2014
Another member quits Integrity body
Friday, July 25, 2014

Headlines

ARTICLES & LETTERS
Lifesport, Scholarships and Meeting of Community Leaders
Tuesday, July 29, 2014
McComie's comments not shared by PM's office
Saturday, July 26, 2014
Senator Al Rawi Corridored Or Corroded Vision
Sunday, July 20, 2014
Dislocating the Drainage System of Caroni
Friday, July 11, 2014
PM's Statement on Salaries and Pension Bills
Tuesday, June 24, 2014
Events in Trinidad for June
Thursday, June 12, 2014
PM: No action against Minister Anil Roberts at this time
Thursday, June 12, 2014

Articles

International Opinions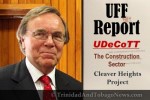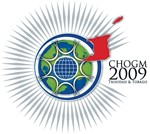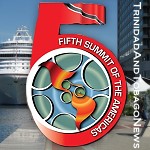 AFRICA (Video)

The Great African Scandal (Video)
Robert Beckford visits Ghana to investigate the hidden costs of rice, chocolate and gold and why, 50 years after independence, a country so rich in natural resources is one of the poorest in the world...
Continue to Video



| | |
| --- | --- |
| | |


News and Commentaries from Various News Sources in T&T

'FIGHTING FOR AIR'
Posted: Thursday, July 31, 2014

'FIGHTING FOR AIR'
20 residents taken to hospital; 17,844 barrels of oil released in another Petrotrin oil spill

Roget: We're in this situation again because of poor management
Latest Petrotrin oil spill which occurred in Marabella on Tuesday.

Petrotrin: Operations back to normal after clean-up
Residents affected after oil, gas, spew into air

EMA probes refinery spill
The Environmental Management Authority (EMA) has launched an investigation into the latest oil spill which occurred at Petrotrin's Pointe-a-Pierre refinery on Tuesday.

Commonwealth 2014 LIVE UPDATES -Borel, Gordon earn medals

Paraplegic, brothers jailed for raping girl
A PARAPLEGIC man and his two brothers were yesterday each sentenced to ten-year prison terms by a High Court judge after being found guilty of raping a 12-year-old girl

Raped and abused Sherna reaches out
It is never easy for Sherna Alexander to relate the story of her early childhood, growing up in a home where she was subjected to physical and sexual abuse for ten years.

Let's export 100,000 mini pans a year to China
T&T Ambassador:

Pan Trinbago needs $25m for 2015 steelband conference

Cable barriers prevent cross-over collisions
Arrive Alive president:

Barrier issue 'to be addressed'
There are no cable barriers along the roadway where three members of a family were killed on Sunday.

Skulls of couple shattered
Autopsy on road accident victims:

Malala: T&T pupils privileged
LOCAL pupils have been told that they should be grateful for what they have as millions of children around the world do not have access to education.

Domestic violence a big problem
Minister: Thousands of cases in court...

Thermal cameras 'a possibility'
Health Minister Dr Fuad Khan has said he is considering introducing thermal cameras at the ports of entry to prevent the spread of the chikungunya epidemic, commonly called CHIKV.

Kambon: Illegal immigrants kept extremely long at detention centre

Diego resident slain before 'peace talks'
Nicholas Selby, of La Puerta Avenue, Diego Martin, expectated to arrive at a peaceful resolution to an incident which had recently occurred.





Send page by E-Mail


Loading
July 31, 2014
Posted: Thursday, July 31, 2014

CLR James and Toussaint
By Rickey Singh

Staring down the abyss
By Winford James




Send page by E-Mail

July 30, 2014
Posted: Wednesday, July 30, 2014

Hot Guyanese, Bajan party politics
By Rickey Singh

China's big shadow over Japan PM's visit
By Ronald Sanders




Send page by E-Mail

July, 28, 2014
Posted: Monday, July 28, 2014

Why Minister Anil Roberts should resign
By Michael Harris

Clouding the celebrations
By Keith Subero

Call for CCJ probe
By Sheila Rampersad




Send page by E-Mail

July 27, 2014
Posted: Sunday, July 27, 2014

Past perfect
By Andre Bagoo

Conduct unbecoming
By Raffique Shah

Playing Police and Thief
By Sunity Maharaj

From 'hot spots' to 'sweet spots'
By Lennox Grant

Brazil Changes Course
By Selwyn Ryan

Adding voices
By Martin Daly




Send page by E-Mail

July, 26, 2014
Posted: Saturday, July 26, 2014

Treading water under PM's gaze
Express Editorial




Send page by E-Mail

July, 24, 2014
Posted: Thursday, July 24, 2014

Naming protocols
By Winford James




Send page by E-Mail




Support TriniView


To send comments, articles and suggestions or to report errors,
.
If you want your name withheld from publication, please state so in your submission and supply a
nom de plume.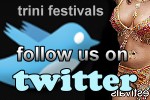 Contact Us
trinidadandtobagonews

Postal Address:
Trinidadand
TobagoNews.com
P.O. BOX 6505
Maraval,
Trinidad and Tobago,
West Indies.

Phone:
1-868-628-0905