DAILY NEWS
Fire for Tim Kee
Saturday, February 13, 2016
ASAMI STRANGLED
Friday, February 12, 2016
Clean sweep for Ronnie and Caro
Thursday, February 11, 2016
Champs Despers 'forced' to fill void
Wednesday, February 10, 2016
'Pal' Joey Lewis dies
Tuesday, February 9, 2016
Devon Seale is 2016 Calypso Monarch
Monday, February 8, 2016
$1.2m to host Dimanche Gras
Sunday, February 7, 2016

Headlines

ARTICLES & LETTERS
Aging in this cussed country
Monday, January 4, 2016
PM Rowley Should Have Been Here
Saturday, January 2, 2016
The Pathology of the Firing of Jwala
Friday, December 25, 2015
"Chinese Bridge" Chinese Proficiency Competition Press Conference
Tuesday, May 3, 2016
Ecology of Central Bank's Governor Disclosures
Saturday, December 12, 2015
Vasant Bharath for leadership of the UNC
Sunday, November 8, 2015
Was Kamla 2015 the Source and the Course for the Waterloo?
Friday, November 6, 2015

Articles

International Opinions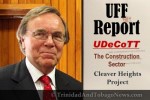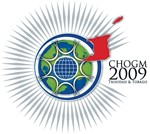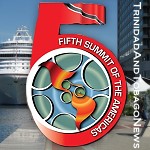 AFRICA (Video)

The Great African Scandal (Video)
Robert Beckford visits Ghana to investigate the hidden costs of rice, chocolate and gold and why, 50 years after independence, a country so rich in natural resources is one of the poorest in the world...
Continue to Video


Latest TriniView.com Articles


News and Commentaries from Various News Sources in T&T

Fire for Tim Kee
Posted: Saturday, February 13, 2016

Fire for Tim Kee
Dozens of people, gathered yesterday at Woodford Square, Port-of-Spain to protest Mayor Raymond Tim Kee's statements that women have a responsibility to ensure they are not abused.

No love for Tim Kee at PoS march: Stop victim shaming
Human rights activists and concerned citizens converged on Woodford Square, Port-of-Spain

Women march to City Hall: Mayor Tim Kee must go

Asami's close companion still in custody

Asami murdered: Savannah coconut vendors upset

Japan Embassy issues T&T travel advisory
The advisory, titled "Safety precautions during visits in the country (T&T)," is dated February 11, 2016.

US Ambassador from Laventille
Two and a half years after United States President Barack Obama nominated Laventille-born John L Estrada to be the new US Ambassador to Trinidad and Tobago

Health ministry spending $5m to fight Zika

Bigger fines coming for unkept lands
Health Minister on fight against Zika:

UWI launches Zika task force
The task force will leverage the university's expertise and coordinate efforts with regional governments, health ministries and other agencies to combat the virus

Machel's mentor passes on
The man who penned the calypso, "The Letter", which saw a young Machel Montano become a Junior Calypso Monarch many years ago

Drawn in Blood
Map of murder victims

Man shot while working in Curepe
Kern Yearwood, of Riverside Road, Curepe, was at home doing concrete work when, around 2.45 p.m., he was approached by a masked man armed with a gun.

Caretaker found dead
The serenity of a Princes Town community was shattered on Thursday night when the nude body of caretaker Lochan Ramlochan was found in his apartment.

Autopsy: Pensioner choked on dentures
RELATIVES yesterday said that 76-year old pensioner Glenroy Leo Barclay died from asphyxia after being beaten near his Gasparillo home on Thursday morning.




Send page by E-Mail


Loading


Support TriniView


To send comments, articles and suggestions or to report errors,
.
If you want your name withheld from publication, please state so in your submission and supply a
nom de plume.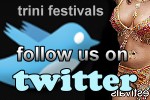 Contact Us
trinidadandtobagonews

Postal Address:
Trinidadand
TobagoNews.com
P.O. BOX 6505
Maraval,
Trinidad and Tobago,
West Indies.

Phone:
1-868-628-0905