DAILY NEWS
PM refuses to be drawn in
Tuesday, May 3, 2016
CLEAR AND PRESENT DANGER
Monday, May 2, 2016
Prisoners, police in stand-off
Sunday, May 1, 2016
CHOPPED 25 TIMES
Saturday, April 30, 2016
OH HAPPY DAY
Friday, April 29, 2016
COP'S BULLET KILLS GRANNY
Thursday, April 28, 2016
DID YOU WORK FOR ARCELORMITTAL?
Wednesday, April 27, 2016

Headlines

ARTICLES & LETTERS
Allyuh Still Blaming Ghetto and Music?
Monday, February 29, 2016
Medical Advisory Board Will Level the Field
Tuesday, February 23, 2016
Aging in this cussed country
Monday, January 4, 2016
PM Rowley Should Have Been Here
Saturday, January 2, 2016
The Pathology of the Firing of Jwala
Friday, December 25, 2015
"Chinese Bridge" Chinese Proficiency Competition Press Conference
Tuesday, May 3, 2016
Ecology of Central Bank's Governor Disclosures
Saturday, December 12, 2015

Articles

International Opinions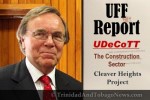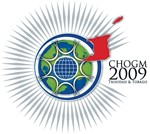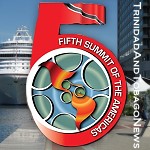 AFRICA (Video)

The Great African Scandal (Video)
Robert Beckford visits Ghana to investigate the hidden costs of rice, chocolate and gold and why, 50 years after independence, a country so rich in natural resources is one of the poorest in the world...
Continue to Video


Latest TriniView.com Articles


News and Commentaries from Various News Sources in T&T

PM refuses to be drawn in
Posted: Tuesday, May 3, 2016

PM refuses to be drawn in
AG admits Cabinet out of loop on decriminalising ganja

Cabinet not on ganja issue
PRIME Minister Dr Keith Rowley says the Cabinet has not examined decriminalising marijuana as a front page headline and news story in the Trinidad Guardian yesterday suggested

PM flies out to US, London and Ghana
PRIME Minister Dr Keith Rowley yesterday left for a 12-day trip

...Rowley's 12-day trip 'cheaper than before'

Cash cow Hyatt to get $122m upgrade, Joint Select team told

Udecott owed over $500m by Govt
Health and National Security Ministries have been identified as the chief culprits of late payments.

Roget warns PM about ministers
...get rid of errant ministers before his Government collapses.

T&T experiencing pressure—Union

65 matters probed in 2015
Integrity Commission's annual report

DICK IS IN
MARISA DICK will be part of the Trinidad and Tobago team for the 2016 Olympic Games in Rio de Janeiro, Brazil from August 5-21

Govt stops Point highway project
Rowley explained that the Government was currently seeking to extricate the State from a very "difficult, scandalous arrangement" surrounding the highway project

Wives to attend man's funeral
TWO women, one the legal wife and the other the common-law wife, will attend the funeral service of laid-off Centrin worker David Francis after attorneys for the former, yesterday withdrew an injunction which barred the latter from holding the service

Warner may lose Centre of Excellence
...offered as security for a million-dollar overdraft facility with local bankers, First Citizens (FCB).

Drivers: Raise speed limit
SEVERAL motorists yesterday stated unequivocally that the current speed limit of 80 kilometres per hour (kmph) should be increased in light of police speed guns coming

Stall on purchase of 50 speed guns
Vmcott awaits approval for tendering process

Use of device now law

Concern over cyber attacks on journalists

Wet times for TT
THE TT Meteorological Office has officially declared that start of the 2016 Rainy Season

US grad student raped in Tobago
The American is the second overseas national to be raped in this country within the past week.

US citizens warned about T&T's crime wave

Smoke and mirrors
This is what the prosecution has reduced to, the accusations of the defence that the case against the ten men before the court for the murder of Vindra Naipaul-Coolman were concocted by the police.

Cops believe teen killed by stray bullet
...Sharkeem Baptiste, a 16-year old youth who was shot and killed in Arima on Saturday, was in the wrong place at the wrong time and was hit by a stray bullet.




Send page by E-Mail


Loading


Support TriniView


To send comments, articles and suggestions or to report errors,
.
If you want your name withheld from publication, please state so in your submission and supply a
nom de plume.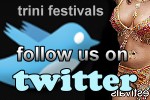 Contact Us
trinidadandtobagonews

Postal Address:
Trinidadand
TobagoNews.com
P.O. BOX 6505
Maraval,
Trinidad and Tobago,
West Indies.

Phone:
1-868-628-0905