DAILY NEWS
Talk crime at home first
Wednesday, August 24, 2016
Boy, 9, was shot through the heart
Tuesday, August 23, 2016
Rio throws final party
Monday, August 22, 2016
Javelin bronze for T&T
Sunday, August 21, 2016
EBC wrong but election result stays
Saturday, August 20, 2016
I DO NOT HAVE CANCER
Friday, August 19, 2016
Lee Ahye places sixth in Rio
Thursday, August 18, 2016

Headlines

ARTICLES & LETTERS
On the Colfire Dress Code
Monday, August 22, 2016
On the Chief Servant Makandal Daaga....and latent ignorance
Thursday, August 11, 2016
My Friend, The Late Karl Case
Sunday, August 7, 2016
May Their Bread Be Buttered Over
Tuesday, August 2, 2016
Let the Jackasses Bray
Sunday, July 24, 2016
Preserving Historic Memory
Sunday, July 10, 2016
London Bridge...
Monday, June 27, 2016

Articles

International Opinions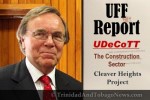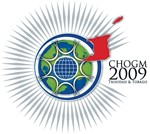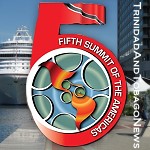 AFRICA (Video)

The Great African Scandal (Video)
Robert Beckford visits Ghana to investigate the hidden costs of rice, chocolate and gold and why, 50 years after independence, a country so rich in natural resources is one of the poorest in the world...
Continue to Video



| | |
| --- | --- |
| | |


News and Commentaries from Various News Sources in T&T

Talk crime at home first
Posted: Wednesday, August 24, 2016

Talk crime at home first
Two business communities are calling National Security Minister Edmund Dillon to fix crime in T&T first before sitting with ministers from across the region to deal with the matter.

PM, Ghana continue energy talks
PRIME Minister Dr Keith Rowley has held further discussions with members of a Ghanaian energy delegation about this country's involvement in a gas pipeline project in Ghana.

MATH WHIZ GOES AGAINST THE TIDE
A 12-year-old Gasparillo boy has scored a distinction in mathematics in the Caribbean Secondary Education Certificate (CESC) examination, perhaps the youngest student in Trinidad and Tobago to have attained such a feat.

Education Minister admits: $800m debt slows school repairs

Garcia: All schools will be ready

Fish crisis hits Moruga fishermen
THE only solution to reverse the decline in the sale of fresh fish is a pronouncement by a relevant authority that the fish is safe to eat. This according to president of the Moruga/La Ruffin Fishing Association, Peter Glouden. Glouden said many fishermen had stopped going out to sea.

Chaos sends businesses packing
PRESIDENT of the Downtown Owners and Merchants Association (DOMA), Gregory Aboud, yesterday said more than half of the businesses on Charlotte Street, Port-of-Spain, had moved out because of the chaos and confusion caused by the experimental programme allowing vendors to sell on the street.

What recession? asks Standard MD
WHAT recession? That was the question asked yesterday by the managing director of Standard Distributors Ltd, Adam Sabga, as he addressed the reopening of the Standard showroom at ANSA House, corner of Queen and Henry Streets, Portof- Spain.

Group: Allow justice to take its course
Following the issuing of three summonses for one of the trustees of the Trinidad and Tobago Police Service Social and Welfare Association (TTPSSWA), Insp Ian Carty, the executives of the organisation have opted not to support the Police Complaints Authority (PCA) in its quest to attain further power

Caiso lauds Rowley on cancer talk
THE Coalition Advocating for Inclusion of Sexual Orientation (Caiso) has commended Prime Minister Dr Keith Rowley for speaking openly about the life-saving potential of regular prostate examinations.

Cancer patient charged with urinating in public
A cancer-stricken pensioner charged with eight offences, including indecent exposure, after he was allegedly caught urinating in public has been granted $60,000 bail.

IACHR report on historic Belize judgment: Worsening conditions for gays in T&T
The Inter-American Commission on Human Rights (IACHR) says it welcomes the decision of the Supreme Court of Belize "that declared unconstitutional the criminalisation of consensual sexual relations between adults of the same sex."

Murdered boy's family appeals to witnesses to come forward

Maxi drivers want to see more cops
"IF you decide to travel with me and put a knife to my neck, pick a lamppost because I have life insurance, so I could afford to dead!" This was the promise of one green-band maxi-taxi driver who spoke to the Express yesterday, following Sunday's shooting death of another driver.

Father of two shot dead after phone call

Man in love triangle lured to his death

Arsenal in gang video stuns Dillon

Time for safety policy from gangs
Three criminologists yesterday expressed shock over a disturbing video of gang leaders displaying sophisticated guns as they called on the Government and Opposition to hold a high-level emergency meeting to work out a national policy on the public safety threats from gangs, murders and terrorism.

Pensioner chopped in Piparo
A three-month-old baby boy and his father had to run to safety into a neighbour's house and hide under the woman's bed when a male relative ran amok with a cutlass, wounding two close female relatives and an 81 year-old neighbour in Piparo yesterday.




Send page by E-Mail


Loading


Support TriniView


To send comments, articles and suggestions or to report errors,
.
If you want your name withheld from publication, please state so in your submission and supply a
nom de plume.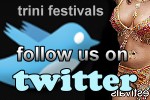 Contact Us
trinidadandtobagonews

Postal Address:
Trinidadand
TobagoNews.com
P.O. BOX 6505
Maraval,
Trinidad and Tobago,
West Indies.

Phone:
1-868-628-0905