DAILY NEWS
BAD APPLES
Wednesday, April 1, 2015
Politics, religion in celebrations
Tuesday, March 31, 2015
KILLED FOR GOLD CHAIN
Monday, March 30, 2015
Vernella's obsession with Rowley's past
Sunday, March 29, 2015
'GET ROWLEY' BRIBES
Saturday, March 28, 2015
IT'S ALL LIES
Friday, March 27, 2015
WE GONE
Thursday, March 26, 2015

Headlines

ARTICLES & LETTERS
Dismantling the National Heritage of Caroni
Friday, March 27, 2015
Race versus Ethnicity in T&T
Thursday, March 19, 2015
Pioneering Inclusive and Regionally Balanced Development in T&T
Thursday, March 19, 2015
The Hillview Legend
Tuesday, February 10, 2015
Aramalaya as the Catalyst for Hillview Today
Thursday, January 22, 2015
Hillview Honours Panman Pat
Wednesday, January 14, 2015
Road Demonstration at Frederick Settlement
Friday, January 2, 2015

Articles

International Opinions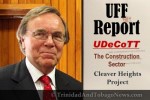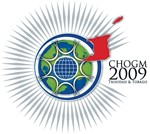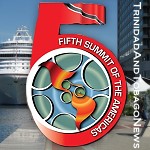 AFRICA (Video)

The Great African Scandal (Video)
Robert Beckford visits Ghana to investigate the hidden costs of rice, chocolate and gold and why, 50 years after independence, a country so rich in natural resources is one of the poorest in the world...
Continue to Video



| | |
| --- | --- |
| | |


News and Commentaries from Various News Sources in T&T

BAD APPLES
Posted: Wednesday, April 1, 2015

BAD APPLES
THE LAW Association has written Attorney General Garvin Nicholas over the possibility that corrupt police officers could exploit a new law reforming bail conditions in order to frame targets

JAIL WITHOUT BAIL
Bill passed: Illegal firearms accused face 120 days in prison

Nicholas: Illegal guns used in 72% murders

Prescott votes against Bail Bill: 'Taking away rights'
INDEPENDENT Senator Elton Prescott SC voted against the Bail (Amendment) Bill 2015 in the Upper House yesterday

Cops lackadaisical
DEPUTY Commissioner of Prisons Roland Morgan has yet again placed the blame for the late arrival or non arrival of prisoners to court squarely on the shoulders of the police.

Jagdeo Singh got $2.2m in legal fees from PTSC
This $2 million is in addition to the $5.7 million which was given as the amount that Singh earned from briefs given by the Ministry of the Attorney General.

10% of Trini men have drug problem
US report:

Burke: School promise is no election bribe
The promise of a secondary school for the Baptists is not an election bribe by the Prime Minister but recognition and love for the Baptists and the People's National Movement (PNM) should be ashamed to attack her

Kamla: I always supported education
Prime Minister Kamla Persad-Bissessar said yesterday she never said Baptists should vote for the People's Partnership and in return they would get a secondary school.

Parents angry over bold act
Students' sex video goes viral

Sexting—act that never goes away

PNM knocks 'abuse' talk
The People's National Movement (PNM) yesterday condemned Archbishop Barbara Gray Burke for saying the PNM never gave the Baptist faith anything.

Rape Crisis slams trivialising of sex abuse

Mayor, council stand by Rowley
San Fernando Mayor Kazim Hosein stands in full support of People's National Movement (PNM) leader Dr Keith Rowley against the "rape" allegations made by Tobago East MP Vernella Alleyne-Toppin.

NGC: Beetham project on budget
The Beetham Water Reuse Project is expected to be completed on time and within budget, the National Gas Company (NGC) assured yesterday.

Flying Squad file goes to DPP
The police file on the New Flying Squad has been forwarded to the Director of Public Prosecutions (DPP).

Hinds: Privatise Forensic Science Centre
TEMPORARY PNM Senator Fitzgerald Hinds yesterday issued a call for the State to privatise its forensic science facility in order to have court exhibits more speedily processed

After 6 months flood victims get near $1m
ALMOST $1 million was given out yesterday to residents of Fyzabad who were victims of severe flooding last year.

$.5m robbery: 'Redman' gives up
Denzel Walcott, alias "Redman", who was wanted for questioning in connection with last week's robbery at the Silver Dollar Casino, Shirvan Plaza, Shirvan Road, Tobago

7 murders in 4 days
SEVEN murders were committed over the extended Shouter Baptist Liberation Day holiday weekend leaving police investigators very busy and the victims' families and friends seeking answers.

Avenue 'horn' drama
SEVERAL social media users have condemned the action of a woman on the weekend along Ariapita Avenue, Port-of-Spain as she was seen on two videos posted on Facebook, damaging a vehicle.




Send page by E-Mail


Loading
April 01, 2015
Posted: Wednesday, April 1, 2015

A timely choice for PM
By Rickey Singh




Send page by E-Mail

March 31, 2015
Posted: Tuesday, March 31, 2015

All ah we is one, right?
By Reginald Dumas




Send page by E-Mail

March 30, 2015
Posted: Monday, March 30, 2015

Land for the landless
By Marion O'Callaghan

Are we there yet?
By Keith Subero

A strategy gone too far
By Michael Harris




Send page by E-Mail

March 29, 2015
Posted: Sunday, March 29, 2015

'Lynching' in the House
By Raffique Shah

Of dog, kyat and grace
By Peter O'Connor

Open Letter To the Prime Minister
By Selwyn Ryan

Raining cats and dogs
By Martin Daly

Love, cats, Calcutta and, now, rape
By Andre Bagoo

Django/Midnight Robber no election season damper
By Lennox Grant

Tripped Up By Total Power
By Sunity Maharaj

A lesson in policing
By Jamille Broome




Send page by E-Mail

March 28, 2015
Posted: Saturday, March 28, 2015

South of the Caroni
By Selwyn Cudjoe




Send page by E-Mail

March 27, 2015
Posted: Friday, March 27, 2015

A contempt for Parliament
Trinidad Express

Malicious police hype
By Winford James




Send page by E-Mail




Support TriniView


To send comments, articles and suggestions or to report errors,
.
If you want your name withheld from publication, please state so in your submission and supply a
nom de plume.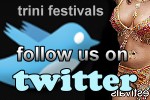 Contact Us
trinidadandtobagonews

Postal Address:
Trinidadand
TobagoNews.com
P.O. BOX 6505
Maraval,
Trinidad and Tobago,
West Indies.

Phone:
1-868-628-0905