DAILY NEWS
AIDS DEATHS RISE
Wednesday, October 22, 2014
AMAZING WAYNE
Monday, October 20, 2014
IMMIGRATION AT FAULT
Sunday, October 19, 2014
DEBATE EBOLA NOW
Saturday, October 18, 2014
NO ENTRY
Friday, October 17, 2014
T&T opts for quarantine
Thursday, October 16, 2014
NESC stops African batch of students
Wednesday, October 15, 2014

Headlines

ARTICLES & LETTERS
Ralph Maraj's Myopia
Wednesday, October 22, 2014
The Responsibility of Intellectuals
Thursday, October 16, 2014
CAPE TECTONICS AT HILLVIEW
Thursday, October 16, 2014
Establishment of the North Caroni Growth Pole
Sunday, September 7, 2014
What About Dat Sex Ed Ting Jred?
Thursday, September 4, 2014
Manning Drifted Off on A Pathetic Political Tangent
Tuesday, August 26, 2014
Balancing the Scales of Reparatory Justice
Thursday, August 21, 2014

Articles

International Opinions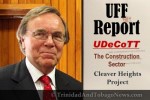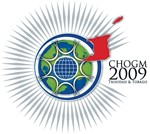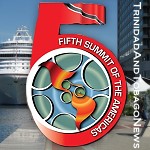 AFRICA (Video)

The Great African Scandal (Video)
Robert Beckford visits Ghana to investigate the hidden costs of rice, chocolate and gold and why, 50 years after independence, a country so rich in natural resources is one of the poorest in the world...
Continue to Video




COCO Dance Festival 2014 Media Launch
By TriniView Reporters - Event Date: Sept. 22, 2014
On Monday 22nd September, 2014, the Contemporary Choreographers' Collective (COCO) annual Dance Festival was launched at the Résidence de France in Port of Spain. Guests were greeted by Ms. Amba Revillac and Ms. Celine Singh and engaged in tête-à-tête while they enjoyed cocktails and sauntered along the latticed verandah.



News and Commentaries from Various News Sources in T&T

AIDS DEATHS RISE
Posted: Wednesday, October 22, 2014

AIDS DEATHS RISE
'National attention focused on CHIKV and Ebola, but it is important not to forget about HIV and AIDS'

PM: Travel-ban review coming
Ban to prevent travellers from Ebola-stricken countries

Their lives are at risk
Roget: Petrotrin showing 'callous disregard' to workers' Ebola concerns:

...Caricom must establish a protocol on visitors, says Rowley

Cancer rate rises for younger women
The number of women under 35 being diagnosed with cancer in this country has doubled this year

Rachel Price gets Carmona warning letter
Pre-action protocol letter to comedian Rachel Price requesting she cease and desist from discussing the attire of his wife (fruit), Reema Carmona.

Petrotrin boss fears $ crisis, fuel shortage

$300,000 bail for three cops
Allegations of armed robbery, kidnapping, assault and drug possession.

Prisoner sets himself free
...defective jail-cell lock blamed




Send page by E-Mail


Loading
October 20, 2014
Posted: Monday, October 20, 2014

Luxury hunger strikes
By Marion O'Callaghan

The price for progress
By Keith Subero




Send page by E-Mail

October 19, 2014
Posted: Sunday, October 19, 2014

Ebola: panic paralyses nation
By Raffique Shah

Citizen 6156
By Andre Bagoo

Posing and other agendas
By Martin Daly

Death: Freedom to choose?
By Selwyn Ryan

Imam caught in twin terrors of today travel
By Lennox Grant

Re-thinking Integration
By Sunity Maharaj




Send page by E-Mail

October, 18, 2014
Posted: Saturday, October 18, 2014

T&T, Jamaica and regional disintegration
By Indira Rampersad




Send page by E-Mail

Ocotber 16, 2014
Posted: Thursday, October 16, 2014

The responsibility of intellectuals
By Selwyn Cudjoe




Send page by E-Mail

October 15, 2014
Posted: Wednesday, October 15, 2014

Pain and ugly politics…
By Rickey Singh




Send page by E-Mail

October 14, 2014
Posted: Tuesday, October 14, 2014

Be careful, not paranoid
By Jean Lowrie-Chin

Exponential Ebola
By Gwynne Dyer

Give restorative justice a chance
By Anthony Carmona




Send page by E-Mail




Support TriniView


To send comments, articles and suggestions or to report errors,
.
If you want your name withheld from publication, please state so in your submission and supply a
nom de plume.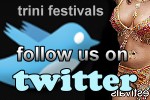 Contact Us
trinidadandtobagonews

Postal Address:
Trinidadand
TobagoNews.com
P.O. BOX 6505
Maraval,
Trinidad and Tobago,
West Indies.

Phone:
1-868-628-0905