DAILY NEWS
CAPTURED!
Monday, November 24, 2014
MURDER ON THE BEACH
Sunday, November 23, 2014
BABY LOSES ARM
Saturday, November 22, 2014
HE'S BACK
Friday, November 21, 2014
RAPE CHARGE
Thursday, November 20, 2014
SCHOOL SEX ATTACK
Wednesday, November 19, 2014
DISASTER
Tuesday, November 18, 2014

Headlines

ARTICLES & LETTERS
PP's Industrial Transfusion to Caroni
Thursday, November 20, 2014
Rowley's attempt to woo Indian vote
Monday, November 10, 2014
ELECTION TEASER
Saturday, November 8, 2014
Dismissal of Denesh Dangerous and Damaging
Friday, November 7, 2014
Ralph Maraj's Myopia
Wednesday, October 22, 2014
The Responsibility of Intellectuals
Thursday, October 16, 2014
CAPE TECTONICS AT HILLVIEW
Thursday, October 16, 2014

Articles

International Opinions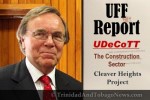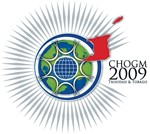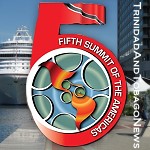 AFRICA (Video)

The Great African Scandal (Video)
Robert Beckford visits Ghana to investigate the hidden costs of rice, chocolate and gold and why, 50 years after independence, a country so rich in natural resources is one of the poorest in the world...
Continue to Video




COCO Dance Festival 2014
By TriniView Reporters - Event Date: Oct. 03, 2014
On Monday 22nd The Contemporary Choreographers' Collective (COCO) Dance Festival opened in Queen's Hall on Friday 3rd October, 2014, for its sixth annual showcasing of dance pieces from across the Caribbean and around the world.



Cubes in Space 2014 Awards Ceremony
By TriniView Reporters - Event Date: Aug. 26, 2014
On September 26th 2014, Trinidad and Tobago was the host of the Cubes in Space awards ceremony which was held at the residence of the Canadian High Commissioner in Fairways, Maraval...



News and Commentaries from Various News Sources in T&T

CAPTURED!
Posted: Monday, November 24, 2014

CAPTURED!
Alexander, alias "Pappy," dressed in a tattered and worn out discoloured khaki long pants and striped jersey was arrested at about 10.30 am yesterday while sitting in the back of a green Mazda vehicle along Lennox Yearwood Expressway.

CAUGHT
T&T's Most Wanted

PM praises cops for capture
PRIME Minister Kamla Persad-Bissessar has issued congratulations to the Trinidad and Tobago Police Service for the capture of Azmon Alexander

THA chief condemns murder of German couple
Tobago House of Assembly Chief Secretary Orville London yesterday condemned the double murders Saturday of German couple Hubertus and Birgid Keil.

Top cop in Tobago
German couple chopped to death

Daughter of murdered Germans expected

Political appointees get Govt villas
Amid questions about the housing allowance of President Anthony Carmona comes information that a number of political appointees attached to the Office of the Prime Minister (OPM) have been afforded housing at the exclusive Federation Villas.

Karim: New UWI Open Campus to cost $561m

Abdulah: Stacy bowed to pressure
LEADER of the Movement for Social Justice David Abdulah said yesterday that junior Minister of Works Stacy Roopnarine had bowed to pressure when she issued an apology to her senior Dr Surujrattan Rambachan

Roopnarine: My private e-mail may have been hacked

PAHO: T&T over ready for Ebola Cuban doctor tests positive

Water pumped out to sea in Manzanilla
MILLIONS of gallons of water have been pumped and drained out to sea in flood-stricken Manzanilla since Friday in a near 24-hour operation by State agencies.

Road broken up by similar flood in 1971
Long history of road ruined by floods...

Landslips in Morne Diablo
After heavy rain…

Repurposing of Woodford Square
Heritage district

Cadiz to lobby for cycling zones

Brasso Seco residents: We are relieved
...rest after learning that the country's most wanted man, Azmon Alexander, was caught

Chips in licence plates coming
THE STATE will soon be introducing compulsory micro-chips on licence plates which will enable the real-time tracking of vehicles




Send page by E-Mail


Loading
Monday 24, 2014
Posted: Monday, November 24, 2014

The disappearing State V
By Marion O'Callaghan

Our real gas sector hero
By keith Subero




Send page by E-Mail

November 23, 2014
Posted: Sunday, November 23, 2014

Too much mis-speaking
By Andre Bagoo

Have Money, Will Waste
By Sunity Maharaj

Corruption—the T&T 'single story'
By Lennox Grant

Manzanilla collapse: decades of neglect
By Raffique Shah

The pronouncements of politicians
By Reginal Dumas

Looking across the generations
By Martin Daly




Send page by E-Mail

November 21, 2014
Posted: Friday, November 21, 2014

If I were President
By Sheila Rampersad




Send page by E-Mail

November 20, 2014
Posted: Thursday, November 20, 2014

History at our doorstep
By Bridget Brereton

Confusion in the place
By Winford James




Send page by E-Mail

November 19, 2014
Posted: Wednesday, November 19, 2014

Big CCJ question for J'ca, T&T
By Rickey Singh




Send page by E-Mail

November 17, 2014
Posted: Monday, November 17, 2014

The disappearing state IV
By Marion O'Callaghan

A task for PM's sales team
By keith Subero




Send page by E-Mail




Support TriniView


To send comments, articles and suggestions or to report errors,
.
If you want your name withheld from publication, please state so in your submission and supply a
nom de plume.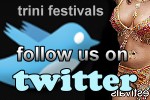 Contact Us
trinidadandtobagonews

Postal Address:
Trinidadand
TobagoNews.com
P.O. BOX 6505
Maraval,
Trinidad and Tobago,
West Indies.

Phone:
1-868-628-0905