DAILY NEWS
NGC fires SIS
Wednesday, November 25, 2015
FATHER, SON KILLED IN ACCIDENT
Tuesday, November 24, 2015
Rambharat visits farms to decide on $831m budget
Monday, November 23, 2015
'I nearly joined Isis'
Sunday, November 22, 2015
NO TOBAGO LOVE FROM EBC
Saturday, November 21, 2015
HOME LESS
Friday, November 20, 2015
JUSTICE WILL BE SERVED
Thursday, November 19, 2015

Headlines

ARTICLES & LETTERS
Vasant Bharath for leadership of the UNC
Sunday, November 8, 2015
Was Kamla 2015 the Source and the Course for the Waterloo?
Friday, November 6, 2015
Decoding European plantation system of governance
Monday, November 2, 2015
Senator Moses is a Primordial Sinner Casting the First Stone
Tuesday, October 27, 2015
"Chinese Bridge" Chinese Proficiency Competition Press Conference
Tuesday, May 3, 2016
An Unethical Dis(Invite)
Sunday, September 27, 2015
The Laptop Scandal
Tuesday, August 18, 2015

Articles

International Opinions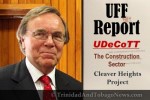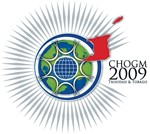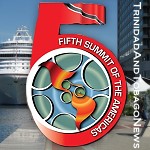 AFRICA (Video)

The Great African Scandal (Video)
Robert Beckford visits Ghana to investigate the hidden costs of rice, chocolate and gold and why, 50 years after independence, a country so rich in natural resources is one of the poorest in the world...
Continue to Video



| | |
| --- | --- |
| | |


News and Commentaries from Various News Sources in T&T

NGC fires SIS
Posted: Wednesday, November 25, 2015

NGC fires SIS
"This decision was prompted by our fiduciary responsibility to safeguard the interests and assets of the company..."

SIS' billion dollar contract terminated by NGC

TERROR LAW INVOKED
FOR THE FIRST time, the State has invoked powerful provisions of the Anti-Terrorism Act 2005, seeking to have a High Court judge deem an individual or entity as a "terrorist" and to freeze the assets of that person or entity.

Mayor fuming over 45-minute wait for ambulance
...after a man who collapsed mere walking distance from the San Fernando General Hospital

PM Rowley arrives in Malta

AG moves to seize assets
More woes for jailed Trini JFK plotter...

Aids deaths down by 61% in Caribbean

'Cooperate to beat terrorism'
National Security Minister Edmund Dillon

Senator: Take their money too
INDEPENDENT Senator David Small yesterday declared it was not enough for persons found guilty of corruption in this country, "to make a jail."

Levels of under-employment growing—Khan

UNC Loyalist slate to contest election without third deputy
There are 16 executive positions to be contested in the UNC internal elections with three persons to contest the post of deputy political leader.

Glenn in the race
Former Minister of the People in the People's Partnership Government, Dr Glenn Ramadharsingh, will contest the position of deputy political leader in the United National Congress (UNC) internal elections.

Anand under fire in defamation suit
Former attorney general Anand Ramlogan's professional reputation was called into question as he took the witness stand to defend himself in his defamation lawsuit against current Works and Infrastructure Minister Fitzgerald Hinds

Tobago wants autonomy, not split

bpTT ads anger Fishermen and Friends of the Sea
...claiming that bpTT is using a series of advertisements in an effort to fool the public into thinking that seismic surveys is a good thing.

Officer threatened
Wheelers' murder accused in court

Police begin probe into Carenage death
...allegations that soliders beat a resident and dumped his body into the sea last Friday.

Deportee in court for 2003 killing of boy
A man who alleged shot and killed a 17 year old store clerk during a robbery twelve years ago, appeared in court on Monday, after being held in Grenada, where police claim he was hiding out.




Send page by E-Mail


Loading
November 23, 2015
Posted: Monday, November 23, 2015

Prof Hilary Beckles speaks
By Marion O'Callaghan




Send page by E-Mail

November 22, 2015
Posted: Sunday, November 22, 2015

The last 'pahalwan'
By Raffique Shah

How efficient is Cabinet?
By Andre Bagoo

Of Kiths and Kins, and other Sins
By Peter O'Connor




Send page by E-Mail

November 09, 2015
Posted: Sunday, November 8, 2015

A missing Naipaul book
By Andre Bagoo




Send page by E-Mail

November 02, 2015
Posted: Monday, November 2, 2015

The party's over
By Raffique Shah

These talk shows
By Marion O'Callaghan




Send page by E-Mail

November 01, 2015
Posted: Sunday, November 1, 2015

More American than British
By Andre Bagoo




Send page by E-Mail

October 26, 2015
Posted: Monday, October 26, 2015

Police under fire
By Raffique Shah

Dress, food and fun culture
By Marion O'Callaghan

Taking calypso to the next level
By Dr. Kwame Nantambu




Send page by E-Mail




Support TriniView


To send comments, articles and suggestions or to report errors,
.
If you want your name withheld from publication, please state so in your submission and supply a
nom de plume.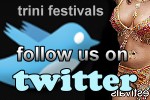 Contact Us
trinidadandtobagonews

Postal Address:
Trinidadand
TobagoNews.com
P.O. BOX 6505
Maraval,
Trinidad and Tobago,
West Indies.

Phone:
1-868-628-0905