DAILY NEWS
Girl, 1, crushed by daddy's van
Wednesday, September 2, 2015
PM: They are deserving
Tuesday, September 1, 2015
Order of the Republic for Dookeran, McLeod
Monday, August 31, 2015
US$546m loan for wastewater treatment
Sunday, August 30, 2015
19 DEAD, 25 MISSING
Saturday, August 29, 2015
Rowley: Hard times coming
Friday, August 28, 2015
EBC: 18,727 to begin special voting next week
Thursday, August 27, 2015

Headlines

ARTICLES & LETTERS
The Lab top Scandal
Tuesday, August 18, 2015
"Chinese Bridge" Chinese Proficiency Competition Press Conference
Tuesday, May 3, 2016
A Stunningly Bad Appointment
Saturday, July 18, 2015
New US-Cuba Rapprochement
Saturday, July 18, 2015
Youths Take Hillview's 60th Birthday to the People
Friday, July 17, 2015
Rowley Must Clear the Pre-Debates Decks
Wednesday, June 17, 2015
Disband the Debates Commission
Monday, June 8, 2015

Articles

International Opinions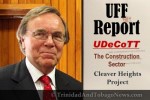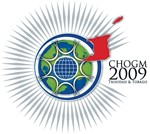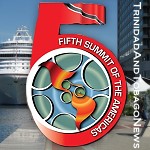 AFRICA (Video)

The Great African Scandal (Video)
Robert Beckford visits Ghana to investigate the hidden costs of rice, chocolate and gold and why, 50 years after independence, a country so rich in natural resources is one of the poorest in the world...
Continue to Video



| | |
| --- | --- |
| | |


News and Commentaries from Various News Sources in T&T

Girl, 1, crushed by daddy's van
Posted: Wednesday, September 2, 2015

Girl, 1, crushed by daddy's van
The tragic accident which claimed the life of Salsabila Mohammed took place around 1.50 pm in front of her family's property at Francis Lalla Road Extension, Charlieville, Chaguanas.

GIRL, ONE, KILLED

Infant girl crushed by vehicle

2 convicts escape from Carrera
WHILE the Prisons Officers' Association is blaming a shortage of staff and other facilities at the maximum security island prison at Carrera

2 guards under probe after Carrera breakout

'Superboy' gets 'bounce' from PM
FOUR-YEAR-OLD Kal-el Alleyne, the country's youngest ever recipient of a national award, received a "bounce" from Prime Minister Kamla Persad- Bissessar

Dookeran, McLeod defend selection for highest award

US should pay $12m extradition bill—Warner

1.09M can vote
SPECIAL voters began casting their votes yesterday, one week before the General Election

Rowley: No devaluation plan
People's National Movement leader Dr Keith Rowley said yesterday the party had not taken any decision to devalue the local currency.

Contact ministry
Trinis stranded in storm-hit Dominica urged:

Death, survival in Dominica

London promises better water supply
Tobago's water supply will improve once the desilting of the Hillsborough Dam is completed

Surgery for Caura tree victim
Caura resident Rookmin Bhola, 70, said her daughter Mary Bhaggan underwent surgery yesterday morning for injuries to her spine.

Six killed: relatives crowd Forensic to identify victims

Fraud accused appears
David, 29, of Chaguanas, was charged with intent to defraud and uttering a forged Scotiabank cheque for the $367,629.70 worth of goods he allegedly attempted to take from a hardware store.




Send page by E-Mail


Loading
August 30, 2015
Posted: Sunday, August 30, 2015

'Perfectly happy in their conditions'
By Andre Bagoo




Send page by E-Mail

August 28, 2015
Posted: Friday, August 28, 2015

Tardy TATT loses out in public trust
Trinidad Express




Send page by E-Mail

August 27, 2015
Posted: Friday, August 28, 2015

Keith Rowley and the Coercive State
By Dr. Selwyn R. Cudjoe




Send page by E-Mail

August 26, 2015
Posted: Wednesday, August 26, 2015

Hearing the deaf
Newsday Editorial




Send page by E-Mail

August 24, 2015
Posted: Monday, August 24, 2015

Entering the debate
By Marion O'Callaghan




Send page by E-Mail

August 23, 2015
Posted: Sunday, August 23, 2015

Half truths and manifestos
By Raffique Shah

The birth of a nation
By Andre Bagoo

Fool me once...
By Peter O'Connor




Send page by E-Mail




Support TriniView


To send comments, articles and suggestions or to report errors,
.
If you want your name withheld from publication, please state so in your submission and supply a
nom de plume.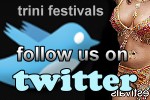 Contact Us
trinidadandtobagonews

Postal Address:
Trinidadand
TobagoNews.com
P.O. BOX 6505
Maraval,
Trinidad and Tobago,
West Indies.

Phone:
1-868-628-0905