DAILY NEWS
TOO MANY GUNS
Monday, January 23, 2017
ELECTION POISON
Sunday, January 22, 2017
They rode together and died together
Saturday, January 21, 2017
Madness !!!
Friday, January 20, 2017
Williams: No need to resign
Thursday, January 19, 2017
KILLED IN BED
Wednesday, January 18, 2017
RACHAEL STRANGLED
Tuesday, January 17, 2017

Headlines

ARTICLES & LETTERS
Reducing the Parliament to a Circus
Friday, January 20, 2017
Poor Rolph, Brilliant Rolph
Monday, January 16, 2017
Celebrating 149 Years of The Presbyterian Church
Sunday, January 15, 2017
A Tribute to The Baritone of Chutney
Saturday, January 7, 2017
A Tribute to The Baritone of Chutney
Saturday, January 7, 2017
Factoring the Costs of FATCA Compliance into the Debate
Friday, December 30, 2016
Little boy that Santa Claus ignored
Friday, December 30, 2016

Articles

International Opinions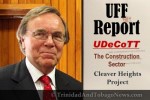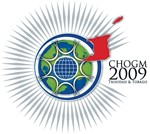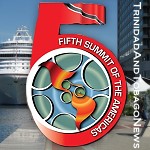 AFRICA (Video)

The Great African Scandal (Video)
Robert Beckford visits Ghana to investigate the hidden costs of rice, chocolate and gold and why, 50 years after independence, a country so rich in natural resources is one of the poorest in the world...
Continue to Video



| | |
| --- | --- |
| | |


News and Commentaries from Various News Sources in T&T

TOO MANY GUNS
Posted: Monday, January 23, 2017

TOO MANY GUNS
Rowley: Illegal firearms fuelling violent society

AG: Most crimes involve cars
ATTORNEY GENERAL Faris Al-Rawi says the amendments to the Motor Vehicles and Road Traffic Act were significant in the Government's fight against crime.

T&T to stop making 1¢ pieces
...Central Bank to save $15m

Less sugar in school meals
Health Ministry initiatives takes effect this month

Tobagonians vote today
MORE than 40,000 voters are eligible to head to the polling booths today to exercise their franchise in the Tobago House of Assembly elections

Hochoy: Today's election still illegal

THA results expected early

MSJ: Take blame for election error
Someone must be held accountable for the error in the setting of dates for today's Tobago House of Assembly (THA) election

Permell to Govt: Pay policy holders what's owed
His comments follow a Sunday Express exclusive on a proposed plan done for the Government by auditors Pricewaterhouse­Coopers (PWC) to exit the CL Financial (CLF) conglomerate.

PoS begins cleaning up
THE National Clean up Campaign for the Port-of-Spain area started on Saturday last and will continue until the end of this week.

Petrotrin probes latest oil spills in La Brea

Counselling for students at Adventist school

East PoS families to benefit from parenting programme

Siparia woman celebrates 108th birthday

Robbery 'hero' killed outside bar
Just days after Jerome "Pum" Calliste was credited for foiling a robbery at a Chinese restaurant and bar in San Fernando he was gunned down outside the establishment

Gun attack on popular beautician
Well known hairstylist and cosmetology teacher Essenese Sambury was up to late yesterday in serious condition at the Eric WIlliams Medical Sciences Complex, Mount Hope

Help us find Nicole
A 16 YEAR-OLD teenager who left her parents' home in Diamond Village just off San Fernando on Saturday, has not returned and her parents are pleading with members of the public to help them find her.

Judge throws out 'wine with no worries'
Justice Frank Seepersad said intellectual property sensitisation and the protection it offers is of "paramount importance" to artistes.

Man found overdosed on cocaine in hotel
A 31-year-old Tunapuna man was found overdosed on cocaine at "Beyond Hotel" in Pasea, Tunapuna shortly after 11 am yesterday by the hotel's cleaners.




Send page by E-Mail


Loading


Support TriniView


To send comments, articles and suggestions or to report errors,
.
If you want your name withheld from publication, please state so in your submission and supply a
nom de plume.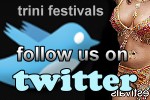 Contact Us
trinidadandtobagonews

Postal Address:
Trinidadand
TobagoNews.com
P.O. BOX 6505
Maraval,
Trinidad and Tobago,
West Indies.

Phone:
1-868-628-0905