DAILY NEWS
HORROR CRASH
Tuesday, July 26, 2016
Kambon: Retrain Immigration Officers
Monday, July 25, 2016
BAIL SYSTEM UNFAIR TO THE POOR
Sunday, July 24, 2016
Be friendly to public
Saturday, July 23, 2016
'Mission accomplished'
Friday, July 22, 2016
Both countries chasing same goals
Thursday, July 21, 2016
Jamaica feeling irie
Wednesday, July 20, 2016

Headlines

ARTICLES & LETTERS
Let the Jackasses Bray
Sunday, July 24, 2016
Preserving Historic Memory
Sunday, July 10, 2016
London Bridge...
Monday, June 27, 2016
Don't Mourn for La Borde Now
Monday, June 27, 2016
Gay and Straight Together
Wednesday, June 22, 2016
Professor Dave Chadee has died
Wednesday, June 22, 2016
PNM's Betrayal
Thursday, May 5, 2016

Articles

International Opinions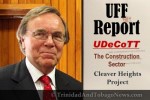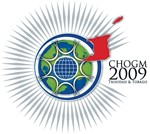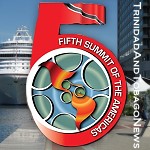 AFRICA (Video)

The Great African Scandal (Video)
Robert Beckford visits Ghana to investigate the hidden costs of rice, chocolate and gold and why, 50 years after independence, a country so rich in natural resources is one of the poorest in the world...
Continue to Video



| | |
| --- | --- |
| | |


News and Commentaries from Various News Sources in T&T

HORROR CRASH
Posted: Tuesday, July 26, 2016

HORROR CRASH
SAFETY of persons attending or participating in motor sports in Trinidad and Tobago assumed added focus yesterday in the aftermath of a crash which seriously injured four persons at a racing event at the Frankie Boodram International Raceway in Wallerfield on Sunday evening.

2 victims suffer broken limbs

Jack goes with Imbert abroad to raise funds
Secretary of Finance and Enterprise Development of the Tobago House of Assembly (THA) Joel Jack is part of the local delegation accompanying Finance Minister Colm Imbert on an international multi-city visit to raise funds to finance Government's spending for fiscal 2016.

Williams on 3 months leave
MINISTER of National Security Edmund Dillon has approved the three-month vacation leave for Acting Police Commissioner Stephen Williams who will proceed on that leave effective August 1.

No-confidence motion flops
A petition calling for the removal of Law Association president Reginald Armour, SC, and vice-president Gerry Brooks failed to get off the ground yesterday after almost half of the attorneys who initially supported it withdrew their support.

Law Association's 'no-confidence' meeting collapses

Flow to raise cable rates
LOCAL cable and internet provider Flow yesterday announced of an increase in its Residential Cable TV packages, effective September 1.

Kamla: AG engaging in cry-baby routine

Why is UNC opposing what they piloted?
Attorney General Faris Al-Rawi said yesterday that the Opposition UNC had statistical information provided by the acting Commissioner of Police (CoP) with respect to the Bail Act.

Carmona: Consider families of crime victims
PRESIDENT Anthony Carmona yesterday urged the State to contact victims of crime when moves are made to pardon criminals.

Years of rivalry between relatives ends in stabbing death
YEARS of rivalry between relatives ended in death on Sunday when one stabbed the other with a knife at their Debe home.

PH driver killed in front of home
A PH driver and father of one who survived being shot last year was shot and killed yesterday afternoon in front of his family's house in Laventille.

Cudjoe: Domestic vacations bring in $1 billion per year

Padarath to Govt: maximise cycling complex
Princes Town MP Barry Padarath has called on the Government to utilise the National Cycling Velodrome in Couva to assist athletes in their development.

Seales: Statutory rape hard to convict
Securing a conviction in statutory rape cases can be somewhat difficult as there is unwillingness on the part of the victim to give evidence.

Man stabs relative to death during argument; on run

SRP shot as woman colleague fires at suspect
A Special Reserve Police (SRP) constable was expected to undergo surgery yesterday, after being shot in the foot when a female police officer opened fire on a suspect last Thursday.

CORRECTION
IN YESTERDAY'S edition, we featured a story on this page under the headline, 'Chaguanas Chamber Head says: Young Afro Males lack identity', in direct reference to an address delivered Saturday by Chaguanas Chamber of Industry and Commerce President Richie Sookhai.

Fuad bids to save UNC headquarters
UNITED National Congress (UNC) Barataria/San Juan MP Dr Fuad Khan is promising to pledge his entire salary to allow the party to remain at Rienzi Complex in Couva over the next three months, until it can find a new home.

Inshan Ishmael granted $20,000 bail
SOCIAL activist, Inshan Ishmael, 48, founder of the Islamic Broadcasting Network (IBN), appeared in the Chaguanas Second Court before Magistrate Wendy Dougdeen-Bally, charged with leading a protest without police permission.

Taxi driver banned for life after fifth DUI

Bank cooperating with police in ATM fraud probe
FRAUD Squad officers were yesterday liaising with Royal Bank of Canada officials to ascertain how many of its customers were fleeced of cash from their ATM cards over the weekend.




Send page by E-Mail


Loading


Support TriniView


To send comments, articles and suggestions or to report errors,
.
If you want your name withheld from publication, please state so in your submission and supply a
nom de plume.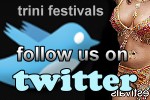 Contact Us
trinidadandtobagonews

Postal Address:
Trinidadand
TobagoNews.com
P.O. BOX 6505
Maraval,
Trinidad and Tobago,
West Indies.

Phone:
1-868-628-0905