DAILY NEWS
Griffith duped into approaching West
Saturday, January 31, 2015
AG UNDER POLICE PROBE
Friday, January 30, 2015
AG being probed
Thursday, January 29, 2015
AG, MARK MUST RESIGN
Wednesday, January 28, 2015
IT WAS MURDER
Tuesday, January 27, 2015
Marcia was murdered
Monday, January 26, 2015
WAS MARCIA MURDERED
Sunday, January 25, 2015

Headlines

ARTICLES & LETTERS
Aramalaya as the Catalyst for Hillview Today
Thursday, January 22, 2015
Hillview Honours Panman Pat
Wednesday, January 14, 2015
Road Demonstration at Frederick Settlement
Friday, January 2, 2015
Taxpayers Must Intervene in the Curepe Interchange
Friday, December 12, 2014
Celebrating the Legacy of the late Panalal Mahadeo
Thursday, December 4, 2014
Decoding racial tensions in United States
Friday, November 28, 2014
Disastrous Flooding in Manzanilla
Wednesday, November 26, 2014

Articles

International Opinions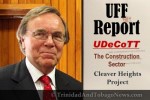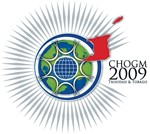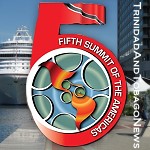 AFRICA (Video)

The Great African Scandal (Video)
Robert Beckford visits Ghana to investigate the hidden costs of rice, chocolate and gold and why, 50 years after independence, a country so rich in natural resources is one of the poorest in the world...
Continue to Video




SHAKTIYANA – The Primordial Energy
By TriniView.com - Event Date: Oct. 11, 2014
On Saturday 11th October, 2014, Nrityanjali Theatre (Institute for the Arts and Culture), in collaboration with Mahatma Gandhi Institute for Cultural Co-operation, hosted its annual Classical Indian Ballet.



Flooding in Manzanilla
By TriniView.com - Event Date: Oct. 31, 2014
On Monday 17th November, 2014, a Trinidadandtobagonews.com reporter visited the Manzanilla/Mayaro road which flooded and collapsed due to erosion caused by consistent rainfall, high tide conditions and the overflowing of the Nariva Swamp.



President's 2014 Calypso Reception
By TriniView.com - Event Date: Oct. 31, 2014
On Friday 31st October, 2014, President's Annual Calypso Reception was held at the National Academy for the Performing Arts. Decorators for the event had done a remarkable job as gold covered tables stood at intervals accentuated with lovely, fresh floral arrangements...



COCO Dance Festival 2014
By TriniView Reporters - Event Date: Oct. 03, 2014
On Monday 22nd The Contemporary Choreographers' Collective (COCO) Dance Festival opened in Queen's Hall on Friday 3rd October, 2014, for its sixth annual showcasing of dance pieces from across the Caribbean and around the world.



Cubes in Space 2014 Awards Ceremony
By TriniView Reporters - Event Date: Aug. 26, 2014
On September 26th 2014, Trinidad and Tobago was the host of the Cubes in Space awards ceremony which was held at the residence of the Canadian High Commissioner in Fairways, Maraval...



News and Commentaries from Various News Sources in T&T

Griffith duped into approaching West
Posted: Saturday, January 31, 2015

Griffith duped into approaching West but Security head ready to testify
National Security Minister Gary Griffith confided in a Cabinet colleague on Thursday he was approached by Attorney General Anand Ramlogan to use his friendship with Police Complaints Authority head David West

SET-UP CALL

DON'T RUSH ME
PRIME Minister Kamla Persad-Bissessar yesterday declared she will not be rushed into taking any decision regarding the futures of Attorney General Anand Ramlogan and National Security Minister Gary Griffith

I will act in T&T's interest
PM says she will not rush AG probe...

PM: Country comes before AG

West not planning to step aside
Police Complaints Director (PCA) David West says there is no need for him to step aside as PCA director during the witness-tampering allegation probe against the Attorney General

Mark apologises but says: It was Warner who chose not to speak

Mark apologises

Angry Jack walks out
CHAGUANAS West MP Jack Warner yesterday walked out of the Lower House to protest Speaker Wade Mark putting the blame on him for the collapse of his no-confidence motion

...Rowley: It's insulting
Opposition Leader Dr Keith Rowley yesterday "rejected out of hand" House Speaker Wade Mark's apology and clarification for having misled the House.

'Traditional' will go on
Judge gives Chutney Soca go-ahead

CAL flight 'misconduct': Reyes pleads not guilty to three charges

Fabien scolds residents for not helping

I forgive my mom's killer
THE children of murdered journalist Marcia Henville have forgiven their mother's killer and now call on others to forgive him as well.

Teen burned in custody: Gaspard appears for State
DIRECTOR of Public Prosecutions Roger Gaspard yesterday represented the State in the case against seven police officers charged with burning a teenager while




Send page by E-Mail


Loading
January 30, 2015
Posted: Friday, January 30, 2015

Wild wild West
By Sheila Rampersad





Send page by E-Mail

January 29, 2015
Posted: Thursday, January 29, 2015

Our families, our histories
By Bridget Brereton

Can the Partnership Govt stop the rot?
By Winford James




Send page by E-Mail

January 28, 2015
Posted: Wednesday, January 28, 2015

US 'Thanks' to Caricom
By Rickey Singh




Send page by E-Mail

January 26, 2015
Posted: Monday, January 26, 2015

Not a pretty sight
By Keith Subero

A wasteland of intellectual barrenness
By Michael Harris




Send page by E-Mail

January 25, 2015
Posted: Sunday, January 25, 2015

Grief upon outrage
By Sunity Maharaj

The wrecker say vroom
By Martin Daly

Elections and the Price of Oil
By Selwyn Ryan

Carnival: Unshakable mandate of state
By Lennox Grant

Fit for the military
By Raffique Shah

The PM faces Parliament
By Professor Ramesh Deosaran

The end of the road
By Suzanne Mills

Political innovation instead of political (ex)change
By Jamille Broome




Send page by E-Mail

January 19, 2015
Posted: Monday, January 19, 2015

The global revolutionary situation
By Wayne Kublalsingh

Nurturing innovation
By Michael Harris

Anything goes, so red alert
By Keith Subero




Send page by E-Mail




Support TriniView


To send comments, articles and suggestions or to report errors,
.
If you want your name withheld from publication, please state so in your submission and supply a
nom de plume.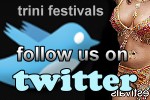 Contact Us
trinidadandtobagonews

Postal Address:
Trinidadand
TobagoNews.com
P.O. BOX 6505
Maraval,
Trinidad and Tobago,
West Indies.

Phone:
1-868-628-0905