DAILY NEWS
Another member quits Integrity body
Friday, July 25, 2014
BAKR'S THREAT
Thursday, July 24, 2014
Uproar over CJ's role
Wednesday, July 23, 2014
30 YEARS OF ABUSE
Tuesday, July 22, 2014
BRANDON BEATEN
Monday, July 21, 2014
ANIL'S GHOST
Sunday, July 20, 2014
CHARGE HARRY
Saturday, July 19, 2014

Headlines

ARTICLES & LETTERS
Senator Al Rawi Corridored Or Corroded Vision
Sunday, July 20, 2014
Dislocating the Drainage System of Caroni
Friday, July 11, 2014
PM's Statement on Salaries and Pension Bills
Tuesday, June 24, 2014
Events in Trinidad for June
Thursday, June 12, 2014
PM: No action against Minister Anil Roberts at this time
Thursday, June 12, 2014
Corporal Punishment: Shame, Fear and Unreasoning
Thursday, April 24, 2014
Constitutional Commission (CRC) Re-Invented the Wheel
Friday, February 14, 2014

Articles

International Opinions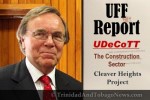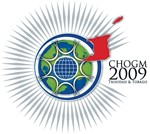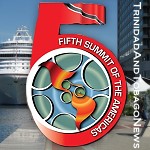 AFRICA (Video)

The Great African Scandal (Video)
Robert Beckford visits Ghana to investigate the hidden costs of rice, chocolate and gold and why, 50 years after independence, a country so rich in natural resources is one of the poorest in the world...
Continue to Video



| | |
| --- | --- |
| | |


News and Commentaries from Various News Sources in T&T

Another member quits Integrity body
Posted: Friday, July 25, 2014

Another member quits Integrity body
The Ken Gordon-led Integrity Commission has been left in the lurch once more by the resignation of accountant Joel C Edwards, only two months after he was sworn in.

A CASE FOR DPP
PM to lay LifeSport audit in Parliament today

JACK TO PAY $.2M

Warner must pay $262,000
Councillor's defamation suit settled...

T&T, British govt working out issues
Dookeran on claims of visa restrictions for citizens:

Top cop sees no threat in Bakr statement
ACTING Police Commissioner Stephen Williams does not see Jamaat Al Muslimeen leader Yasin Abu Bakr's statement

Griffith on Bakr's statement: Any coup will be crushed in hour
...claimed Minister of National Security, Gary Griffith yesterday after unveiling a new Emergency Dispatch Centre and Community Comfort Patrols (CCP) pilot programme at the St James Police Training Academy.

An 'improved' Williams gets fourth term
Acting Police Commissioner Stephen Williams has been mandated to improve the detection rate, effectively tackle complaints brought against police officers and bridge the gap between the public and the police.

Kamla's Eid/Emancipation gift - 20% off flour, rice and oil
The "gift to the nation" will apply during the period July 26 to August 1

Rowley queries rice, flour, oil 'gift'
OPPOSITION Leader Dr Keith Rowley questioned why Prime Minister Kamla Persad-Bissessar chose to use yesterday's post-Cabinet news conference to announce a 20 percent reduction of prices

Muslims pray outside stations for detainees
A group of Muslim men and women converged outside three police stations in the Northern Division on Wednesday night

How Justice Deyalsingh ruled
In December 2007, High Court judge Justice Lennox Deyal­singh ordered the land, with all necessary infrastructural amenities, must be handed over to ex-Caroni workers by June 30, 2008.

No lands, no UNC votes
Ex-Caroni workers fed up of promises:

'CCJ head in breach'
Tribunal lifts suspension

State appeals ruling on Invader's Bay project

$30m to be spent on pay rise for health workers
... needed to work longer hours for extension of opening hours for health centres.

ChikV warning from Carpha: Clean up health centres too

Govt to invest $320m in Carnival industry

'Refusing to work is not industrial action'

Journalists warned at post-Cabinet: Behave or no food
The director of information and communication in the Office of the Prime Minister, Dennis Mc Comie

Coudray satisfied with life sentence
Minister of Local Government Marlene Coudray has expressed satisfaction with the life sentence handed down to Jamaican taxi driver Ivan Taylor.

Verna wants to sue State over abuses
...she is seeking advice on whether legal action can be taken against the State for failing to adequately protect children sent to community residences

Laventille residents on men in green: We sleeping good
Three months ago she closed her business after operating in Laventille for years.

Police warn: Beware of counterfeit $100
The Trinidad and Tobago Police Service is asking consumers to be on their guard as they have received reports of counterfeit $100 bills in circulation.




Send page by E-Mail


Loading
July, 24, 2014
Posted: Thursday, July 24, 2014

Naming protocols
By Winford James




Send page by E-Mail

June 23, 2014
Posted: Wednesday, July 23, 2014

Barbados' brewing political storm
By Rickey Singh




Send page by E-Mail

July 21, 2014
Posted: Monday, July 21, 2014

HDC bran tub or lotto
By Marion O'Callaghan

Troops at our doorsteps
By Keith Subero

Muddying the waters of Invaders Bay
By Michael Harris




Send page by E-Mail

July 20, 2014
Posted: Sunday, July 20, 2014

All hands stained with blood
By Raffique Shah

The delusion crash
By Martin Daly

The King is history
Andre Bagoo

Murder at the doorstep
By Lennox Grant

Army Boys Gone Wild
By Sunity Maharaj

Robinson a good man, hardly great
By Selwyn Ryan




Send page by E-Mail

July 18, 2014
Posted: Friday, July 18, 2014

Anatomy of failure
By Sheila Rampersad




Send page by E-Mail

July 17, 2014
Posted: Thursday, July 17, 2014

Memory and history
By Bridget Brereton

Judge vs Minister
By Winford James

Putting transparency promise to the test
Express Editorial




Send page by E-Mail




Support TriniView


To send comments, articles and suggestions or to report errors,
.
If you want your name withheld from publication, please state so in your submission and supply a
nom de plume.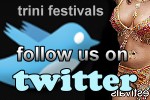 Contact Us
trinidadandtobagonews

Postal Address:
Trinidadand
TobagoNews.com
P.O. BOX 6505
Maraval,
Trinidad and Tobago,
West Indies.

Phone:
1-868-628-0905