DAILY NEWS
TRINI PIRATES
Thursday, October 27, 2016
Intern: Robbery was a hoax
Wednesday, October 26, 2016
DOCTORS SCARED
Tuesday, October 25, 2016
Seales: We can get him counselling
Monday, October 24, 2016
COP CUFF ME
Sunday, October 23, 2016
SHOCKING
Saturday, October 22, 2016
BEETHAM SCHOLAR
Friday, October 21, 2016

Headlines

ARTICLES & LETTERS
Black Advocacy in T&T
Tuesday, October 18, 2016
Extremisms in the Defense of Liberty
Monday, October 3, 2016
The Monumentality of it All
Wednesday, September 14, 2016
Remember the FIRST Sept 11th
Wednesday, September 14, 2016
A Cry for Social Justice
Monday, September 5, 2016
On the Colfire Dress Code
Monday, August 22, 2016
On the Chief Servant Makandal Daaga....and latent ignorance
Thursday, August 11, 2016

Articles

International Opinions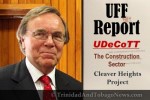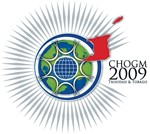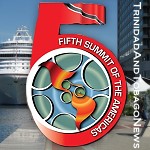 AFRICA (Video)

The Great African Scandal (Video)
Robert Beckford visits Ghana to investigate the hidden costs of rice, chocolate and gold and why, 50 years after independence, a country so rich in natural resources is one of the poorest in the world...
Continue to Video



| | |
| --- | --- |
| | |


News and Commentaries from Various News Sources in T&T

TRINI PIRATES
Posted: Thursday, October 27, 2016

TRINI PIRATES
11 Venezuelan nationals held-up on the high seas by masked, armed Trini pirates who made off with US$600 and 600,000 Bolivars (Venezuelan currency).

Hold your hand on Anil
THE Congress of the People (COP) is calling on Opposition Leader Kamla Persad-Bissessar not to rush to put former sports minister Anil Roberts into the Senate.

MPs angry
Kamla knocked for Anil's frontline return

I don't know Rajaee
Anil distances self from ex-LifeSport co-ordinator

Anil: I don't smoke weed, I have one wife

Rogers quits CNMG

12 containers of relief items for Haiti
Sando Corp initiative a success

Kamla celebrates ancestors' resilience

Govt moves to ease Forex woes for 'ordinary' folks
... who have medical expenses, tuition, travel and the like, Finance Minister Colm Imbert says.

Electronic payments still accepted at NP stations

Dry taps during temporary desal shutdown
The plant provides 40 million gallons daily to WASA, which is used to supply the Point Lisas Industrial Estate, as well as augment the supply to areas in Central and South Trinidad.

CEPEP seeks injunction against Moonilal
...as it tries to prevent the Member of Parliament from further criticising the operations of the State-run body.

High crime rate deterring business start-ups
Economist: Govt must tackle murders to prevent loss of talent...

TTPS corrects senator's figures
Decrease in police killings...

'92% decrease in police killings'

Skeletal remains found in Penal forest
Three Penal men stumbled upon what is believed to be the skeletal remains of a human during their sojourn into the forest on Tuesday afternoon in search of soharee leaves

Man shot dead, woman survives
Renaldo Yeates, 28, of Caiman Road, St Joseph, was standing by his car at Sixth Avenue, Barataria, with 18-year-old Denecia Matamoro, when a man dressed in dark clothing, passed by and opened fire on the duo.

Law student among three held for fraud
A 21-YEAR-OLD law student is among three persons who will appear at the San Fernando Magistrates' court today on six counts of fraud.





Send page by E-Mail


Loading


Support TriniView


To send comments, articles and suggestions or to report errors,
.
If you want your name withheld from publication, please state so in your submission and supply a
nom de plume.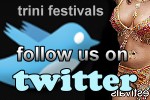 Contact Us
trinidadandtobagonews

Postal Address:
Trinidadand
TobagoNews.com
P.O. BOX 6505
Maraval,
Trinidad and Tobago,
West Indies.

Phone:
1-868-628-0905