DAILY NEWS
$2.5M bail but Warner remains in custody
Thursday, May 28, 2015
Warner among nine FIFA officials indicted
Wednesday, May 27, 2015
LIES & LETTERS
Tuesday, May 26, 2015
NO SURRENDER...
Monday, May 25, 2015
5 seats too close to call
Sunday, May 24, 2015
I DID NOTHING WRONG
Saturday, May 23, 2015
Ventour Resigns
Friday, May 22, 2015

Headlines

ARTICLES & LETTERS
"Chinese Bridge" Chinese Proficiency Competition Press Conference
Tuesday, May 3, 2016
Dr. Clifford Frederick Ramcharan – An Appreciation
Tuesday, April 21, 2015
Hillview College Diamond Jubilee Celebrations
Thursday, April 9, 2015
UNC's Anansi Moment
Wednesday, April 1, 2015
Dismantling the National Heritage of Caroni
Friday, March 27, 2015
Race versus Ethnicity in T&T
Thursday, March 19, 2015
Pioneering Inclusive and Regionally Balanced Development in T&T
Thursday, March 19, 2015

Articles

International Opinions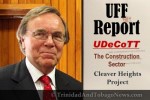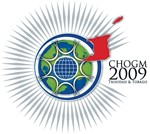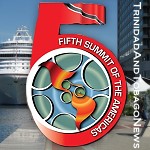 AFRICA (Video)

The Great African Scandal (Video)
Robert Beckford visits Ghana to investigate the hidden costs of rice, chocolate and gold and why, 50 years after independence, a country so rich in natural resources is one of the poorest in the world...
Continue to Video



| | |
| --- | --- |
| | |


News and Commentaries from Various News Sources in T&T

$2.5M bail but Warner remains in custody
Posted: Thursday, May 28, 2015

$2.5M bail but Warner remains in custody

Anxious time ahead for Jack
US has 60 days to show proof of case

US Dept of Justice statement on FIFA indictments: 'a 24-year scheme'

State worked with US for 1 year
Investigation of transnational offences involving Chaguanas West MP Jack Warner, Attorney General Garvin Nicholas disclosed yesterday.

TT will cooperate
PRIME Minister Kamla Persad-Bissessar yesterday said "it is with no pleasure" that she had to inform Parliament and the country of a request from the United States Government for the extradition

Process may take months, says West
Extradition request by the United States

Financial Task Force chairman: Crime does not recognise borders
The Attorney General of El Salvador, Luis Antonio Martinez Gonzalez, yesterday echoed the sentiments of this country's AG when he warned that although crime does not recognise borders

Career highlights
HERE are some highlights of Jack Warner's political career

Warner's sons plead guilty: facing 10-year sentences

Panday on Warner's indictment: An example of T&T's decline

Rowley: UNC was once his biggest defender

Dad still in hospital
Six weeks after a car slammed into their home, killing his wife, Anthony Mascal remains in serious condition at hospital.

Visa-free travel to Europe
From Thursday, citizens of Trinidad and Tobago travelling to European countries in the Schengen Zone will no longer require entry visas for short visits up to 90 days, in any 180-day period.

Woman jumps from moving car to escape abductor
A Penal woman, who boarded a PH car en route to Gulf City Mall, was forced to jump out of the vehicle when the driver diverted onto the Sir Solomon Hochoy Highway on Sunday.

Pathologist Alexandrov rehired
FORENSIC pathologist Dr Valery Alexandrov whose contract came to an on February 22, is to be rehired with immediate effect on the instructions of Minister of Justice Prakash Ramadhar.




Send page by E-Mail


Loading
May 24, 2015
Posted: Sunday, May 24, 2015

The law is an ass
By Raffique Shah

Endorsing Keith Rowley
By Selwyn Ryan

'Emailgate' for theatre stage in '2K' age
By Lennox Grant

Do the right thing
By Andre Bagoo

The vulgar underbelly of our country
By by martin daly

Section 34 is not going away
By Sunity Maharaj




Send page by E-Mail

May 23, 2015
Posted: Saturday, May 23, 2015

People's Partnership - five years later
By Indira Rampersad




Send page by E-Mail

May 22, 2015
Posted: Friday, May 22, 2015

Nosedive wipe-out
By Sheila Rampersad

After arrival
By Bridget Brereton




Send page by E-Mail

May 21, 2015
Posted: Thursday, May 21, 2015

Fraud or error?
By Winford James




Send page by E-Mail

May 17, 2015
Posted: Sunday, May 17, 2015

Election Thin Skins
By Martin Daly

'Emailgate' Rowley wins another round
By Lennox Grant

Coping with the generation gap
By Raffique Shah


Saddest Moment
Selwyn Ryan

To Imagine and Build
By Sunity Maharaj

Why cyber bills need urgent second look
Express Commentary

Let voters do their work
By Andre Bagoo





Send page by E-Mail

May 13, 2015
Posted: Wednesday, May 13, 2015

Historic 'Friendship' meeting centre
By Ricky Singh




Send page by E-Mail




Support TriniView


To send comments, articles and suggestions or to report errors,
.
If you want your name withheld from publication, please state so in your submission and supply a
nom de plume.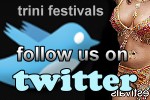 Contact Us
trinidadandtobagonews

Postal Address:
Trinidadand
TobagoNews.com
P.O. BOX 6505
Maraval,
Trinidad and Tobago,
West Indies.

Phone:
1-868-628-0905