DAILY NEWS
Hamel-Smith on vacation for reform debate
Wednesday, August 20, 2014
GOOGLE TO TELL ALL
Tuesday, August 19, 2014
SHOW YOUR WEAPONS
Monday, August 18, 2014
BILL BACKLASH
Sunday, August 17, 2014
TIMOTHY IN TIGHT SPOT
Saturday, August 16, 2014
STAY OUT
Friday, August 15, 2014
FIRST CLASS
Thursday, August 14, 2014

Headlines

ARTICLES & LETTERS
Prof. Deosaran resigns from Police Service Commission
Wednesday, August 6, 2014
Emancipate Yourself from ... Yourself
Wednesday, August 6, 2014
The Dualism of Wrong-doing
Tuesday, August 5, 2014
PM's Statement on Constitutional Reform
Monday, August 4, 2014
Lifesport, Scholarships and Meeting of Community Leaders
Tuesday, July 29, 2014
McComie's comments not shared by PM's office
Saturday, July 26, 2014
Senator Al Rawi Corridored Or Corroded Vision
Sunday, July 20, 2014

Articles

International Opinions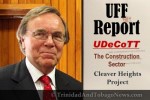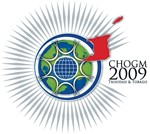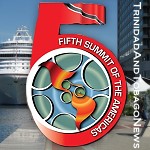 AFRICA (Video)

The Great African Scandal (Video)
Robert Beckford visits Ghana to investigate the hidden costs of rice, chocolate and gold and why, 50 years after independence, a country so rich in natural resources is one of the poorest in the world...
Continue to Video



| | |
| --- | --- |
| | |


News and Commentaries from Various News Sources in T&T

Hamel-Smith on vacation for reform debate
Posted: Wednesday, August 20, 2014

Hamel-Smith on vacation for reform debate
'It will not be necessary to recuse myself'

Hamel-Smith to miss Runoff debate

Flight to Florida
Senate president admits sending Constitution e-mail, but says recusal does not arise—booked to travel August 20 to 28

Text of media release by Senate president Timothy Hamel-Smith

IDB expects $6.4b deficit

Central Bank releases US$50 million
...to keep the system stable at a time when, historically, energy companies convert less US currency to TT dollars.

NEW BOARD IN CHARGE
The might of shareholders forced the board of Trinidad Cement Ltd (TCL) to quit

AG gives green light to Google
Attorney General Anand Ram­logan has given Google the green light to release information to the Integrity Commission.

AG sees end to fight with Google
US lawyers seek source of leak

Six lawsuits filed in California

Only four charged with 'laundering' under existing law
... under the current Proceeds of Crime Act (POCA), Finance Minister Larry Howai disclosed yesterday.

Govt moves to crack down on money laundering

Venezuelan held with rich meal of US cash, jailed
Attempted to board a flight from Jamaica to Trinidad last January, with over US$100,000 in his stomach, sentenced to three months for the offence committed

PM wants Caricom talks on Ebola

'Ultimate big fish' being monitored in illegal quarrying
"There is a certain individual, he was not even semi-skilled, I wouldn't want to state the position he was in, and he turned away from doing that at a minimum wage and through illegal quarrying he is the ultimate big fish ..."

Petrotrin oil spill victim suffers miscarriage
A WOMAN living near the scene of last month's oil spill into the Guaracara River, Marabella, suffered a miscarriage on Saturday.

No right way to do wrong
Rowley washing PNM hands on reform bill

Online petition to halt bill gets 1,655 signatures
Petition circulating over the past two weeks.

Six TCL board directors quit but Defiant Bertrand stays as CEO

Laquis proud smoking law is being enforced
Dr George Laquis, former chairman of the Trinidad and Tobago Cancer Society:

Amalgamated backs gun audits

Prison officers outraged
Prison officers say sensitive information put in the public domain by Commissioner of Prisons Conrad Barrow and Justice Minister Emmanuel George has jeopardised their safety.

Four held in $1m cocaine bust
FOUR people, including a Colombian national, are expected to appear before an Arima magistrate this week

Man shot, burnt in D'Abadie
Police are investigating the circumstances surrounding the death of 52-year-old Eric Renaud, who was shot and killed in D'Abadie on Monday night...

UWI guard on rape charge
A security guard allegedly raped his colleague on her first day at work at the University of the West Indies, St Augustine Campus

Man in burnt-out car murdered
THE CHARRED human remains which were found in a burnt-out car in D'Abadie Monday night have been identified as 32-year-old Eric Renaud.

No clear motives in 'quarry killings'
Murders of quarry workers Imhotep Nicholas and Leon Daniel Clarke, who were killed in separate incidents over the weekend.




Send page by E-Mail


Loading
August 18, 2014
Posted: Monday, August 18, 2014

Who are paedophiles?
By Marion O'Callaghan

Further reflections on run-off proposal
By Michael Harris

Man with the hammer
By Keith Subero




Send page by E-Mail

August 17, 2014
Posted: Sunday, August 17, 2014

A Beautiful Thing
By Sunity maharaj

Reflections on a stealth-filled debate
By Selwyn Ryan

Real people power
By Raffique Shah

Runoff vs first-past-the-post
By Andre Bagoo

Finally, a constitution reform crowd-puller
By Lennox Grant




Send page by E-Mail

August 15, 2014
Posted: Friday, August 15, 2014

Stories upon stories
By Sheila Rampersad


Staining the soul of our nation
By Selwyn Cudjoe




Send page by E-Mail

August 14, 2014
Posted: Thursday, August 14, 2014

Name games
By Bridget Brereton

Run-offgate
By Winford James




Send page by E-Mail

August 13, 2014
Posted: Wednesday, August 13, 2014

Barbados/T&T political dramas
By Rickey Singh




Send page by E-Mail

August 12, 2014
Posted: Tuesday, August 12, 2014

Bolt's stardust effect on Commonwealth Games
By Diane Abbott

Is war
By Marion O'Callaghan

A matter of trust
By Reginald Dumas




Send page by E-Mail




Support TriniView


To send comments, articles and suggestions or to report errors,
.
If you want your name withheld from publication, please state so in your submission and supply a
nom de plume.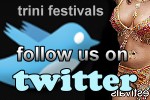 Contact Us
trinidadandtobagonews

Postal Address:
Trinidadand
TobagoNews.com
P.O. BOX 6505
Maraval,
Trinidad and Tobago,
West Indies.

Phone:
1-868-628-0905