DAILY NEWS
Dad, son killed
Wednesday, July 26, 2017
FEAR OF $B FLOP
Tuesday, July 25, 2017
Permell: Who benefits from liquidation?
Monday, July 24, 2017
NO PYOL INVASION
Sunday, July 23, 2017
Protest outside health centre
Saturday, July 22, 2017
FUNERAL FEUD
Friday, July 21, 2017
HUMAN TORCH
Thursday, July 20, 2017

Headlines

ARTICLES & LETTERS
Was the Valuation of Property Scheme Really Voluntary?
Thursday, July 20, 2017
Imbert Misled Parliament on First Phase of The Property Tax
Wednesday, July 12, 2017
Using a National Disaster to Polarise the Country
Wednesday, July 5, 2017
State Capture: Syrian/Lebanese Style
Sunday, July 2, 2017
May Proposed a Brexit But The People Disposed
Wednesday, June 28, 2017
Go to Timbuktu!!!
Wednesday, June 28, 2017
Minus Sceptre and Crown The Queen Opens British Parliament
Thursday, June 22, 2017

Articles

International Opinions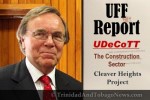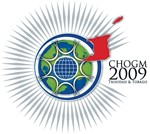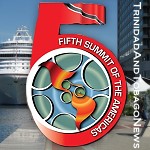 AFRICA (Video)

The Great African Scandal (Video)
Robert Beckford visits Ghana to investigate the hidden costs of rice, chocolate and gold and why, 50 years after independence, a country so rich in natural resources is one of the poorest in the world...
Continue to Video



| | |
| --- | --- |
| | |


News and Commentaries from Various News Sources in T&T

Dad, son killed
Posted: Wednesday, July 26, 2017

Dad, son killed
...both ambushed and killed by gunmen in Laventille yesterday, while responding to a call of an accident along Picton Road involving one of their vehicles.

DAD, SON SHOT DEAD
A VISIT to relatives in Laventille yesterday ended in a man and his son being ambushed by gunmen and shot multiple times.

No help from passers-by
Man brutally chopped in broad daylight

Mom was raped, strangled with own dress
he victim, Christiana Lewis, a mother of three, lived alone. Her wooden house was ransacked.

Court okays liquidators
CLF has no assets to pay $15b debt—lawyer

Govt gets go-ahead to liquidate CLF

Shareholders postpone meeting
...thereby giving the shareholders control of the Board and consequently, the company.

Fired CL exec wants back his job
FIRED CL Financial (CLF) managing director and group chief executive Marlon Holder has launched an attack on the Government- appointed directors of the conglomerate as he seeks to get his job back.

Grenada group demands CLF $$
GRENADA'S British American Insurance Policyholders Group is poised to take legal action to resolve the issue of payments owed to them by CL Financial (CLF)

AG proposes law amendment to deal with Ayers-Caesar's cases

Kamla: Money could fund 20,000 students
OPPOSITION Leader Kamla Persad-Bissessar said alleged excessive costs for the two newly-leased ferries for the Trinidad to Tobago sea bridge could have funded tertiary studies for 20,000 students

UWI: Entry requirements not lowered

Sinanan: Land owners, developers contributing to flooding
WORKS and Transport Minister Rohan Sinanan has urged individual land owners and private land developers to accept some responsibility for flooding within their respective communities

ODPM: Incident Command System needed

Newborn still on ice
SIXTEEN days after being found inside a fridge at a doctor's office, a baby who died hours after being born, remains on ice at a funeral home in South Trinidad.




Send page by E-Mail


Loading


Support TriniView


To send comments, articles and suggestions or to report errors,
.
If you want your name withheld from publication, please state so in your submission and supply a
nom de plume.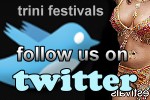 Contact Us
trinidadandtobagonews

Postal Address:
Trinidadand
TobagoNews.com
P.O. BOX 6505
Maraval,
Trinidad and Tobago,
West Indies.

Phone:
1-868-628-0905