DAILY NEWS
SUSPENDED COP HELD IN RIA'S ABDUCTION
Monday, September 26, 2016
Carmona attacks media
Sunday, September 25, 2016
OUT OF ORDER
Saturday, September 24, 2016
MOTHER SNATCHED
Friday, September 23, 2016
I WANT NOTHING
Thursday, September 22, 2016
Rowley forwards legal advice stating improper behaviour
Wednesday, September 21, 2016
PNM questions UNC commitment
Tuesday, September 20, 2016

Headlines

ARTICLES & LETTERS
The Monumentality of it All
Wednesday, September 14, 2016
Remember the FIRST Sept 11th
Wednesday, September 14, 2016
A Cry for Social Justice
Monday, September 5, 2016
On the Colfire Dress Code
Monday, August 22, 2016
On the Chief Servant Makandal Daaga....and latent ignorance
Thursday, August 11, 2016
My Friend, The Late Karl Case
Sunday, August 7, 2016
May Their Bread Be Buttered Over
Tuesday, August 2, 2016

Articles

International Opinions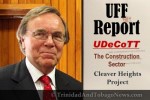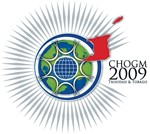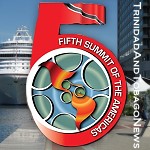 AFRICA (Video)

The Great African Scandal (Video)
Robert Beckford visits Ghana to investigate the hidden costs of rice, chocolate and gold and why, 50 years after independence, a country so rich in natural resources is one of the poorest in the world...
Continue to Video



| | |
| --- | --- |
| | |


News and Commentaries from Various News Sources in T&T

SUSPENDED COP HELD IN RIA'S ABDUCTION
Posted: Monday, September 26, 2016

SUSPENDED COP HELD IN RIA'S ABDUCTION
A POLICE officer, a woman and another man have been detained in connection with the abduction of mother of two Ria Sookdeo, 34

We're looking day and night for her—relatives

Penal man still missing
Dookie, 28, left his home at Bhimull Trace, San Francique Road, Penal, in a white Hyundai H100 two Thursdays ago and never returned home

Family of missing Brazilian seeks answers
Odair Bezerra Lins has been missing for more than 100 days, after last reporting for work at an OAS Construtora site in South Trinidad on June 8.

Matt: Carmona wrong to use Republic message to deflect questions

Emotional immaturity
James chides President's response:

...Fixin' T&T: Carmona must answer questions

S&P downgrades Barbados
...Lesson

CWU: Don't place burden on working class
Budget calls begin....

Suruj: No to devaluation
TABAQUITE MP DR Suruj Rambachan in statement yesterday warned the Government against any moves to devaluation of the TT dollar in next Friday's National Budget announcement.

Budget calls begin....

Pregnant teen girls will commit suicide
GOPIO head on repeal of Child Marriage Act

NSA screening today
TODAY (Monday) at 1 pm at Rienzi Complex, Couva, the National Solidarity Assembly (NSA) will hold its first screening of candidates for the upcoming Local Government Elections.

Memorial unveiled in Dr Williams' honour
Chairman of the Eric Williams Memorial Committee chastised the government for disrespecting the country by not being present at the unveiling of an obelisk to commemorate Dr Eric Williams on Harris Promenade, San Fernando.

Met Office eyes bad weather
THE TT Met Office is monitoring a weather system a thousand miles away in the Atlantic, which has a 30 percent chance of worsening over the next day or two

Victor: The citizens themselves will do it
A National Hall of Fame will soon be established to preserve the cultural and artistic history of Trinidad and Tobago, and it will not be a Government initiative.

Stalin brought to tears on 75th birthday

Sexual education is critical moral engineering

Father claims daughter and mom missing
Jazz Anjali King-LeGendre,3, has gone missing and her father Joel LeGendre is seeking the public's assistance in locating her

Police find three Glock pistols in separate searches
Northern Division Police officers recovered three Glock pistols during exercises which were conducted over the weekend.

'PH' driver rapes woman
Central Division Police are searching for a PH driver plying the Price Plaza to Chaguanas route who they believe is responsihle for the abduction, rape and robbery of a 58-year old woman on Saturday.

Two die in highway crash
The driver has been charged with driving under the influence as he failed a breathalyser test which police performed after the accident.

Mom sorry for assaulting cop, cursing

London vacationer drowns
A 71-year-old London engineer drowned in Mayaro yesterday morning in the waters just outside the beach house where he was vacationing with his 66-year-old Trinidadian companion.




Send page by E-Mail


Loading


Support TriniView


To send comments, articles and suggestions or to report errors,
.
If you want your name withheld from publication, please state so in your submission and supply a
nom de plume.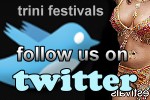 Contact Us
trinidadandtobagonews

Postal Address:
Trinidadand
TobagoNews.com
P.O. BOX 6505
Maraval,
Trinidad and Tobago,
West Indies.

Phone:
1-868-628-0905