DAILY NEWS
HE'S BACK
Friday, November 21, 2014
RAPE CHARGE
Thursday, November 20, 2014
SCHOOL SEX ATTACK
Wednesday, November 19, 2014
DISASTER
Tuesday, November 18, 2014
MURDER WASN'T PART OF THE PLAN
Monday, November 17, 2014
2 WOMEN, BOY, 17, HELD
Sunday, November 16, 2014
SISTERS ALIVE
Saturday, November 15, 2014

Headlines

ARTICLES & LETTERS
PP's Industrial Transfusion to Caroni
Thursday, November 20, 2014
Rowley's attempt to woo Indian vote
Monday, November 10, 2014
ELECTION TEASER
Saturday, November 8, 2014
Dismissal of Denesh Dangerous and Damaging
Friday, November 7, 2014
Ralph Maraj's Myopia
Wednesday, October 22, 2014
The Responsibility of Intellectuals
Thursday, October 16, 2014
CAPE TECTONICS AT HILLVIEW
Thursday, October 16, 2014

Articles

International Opinions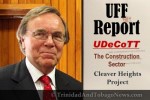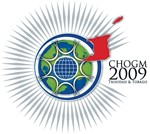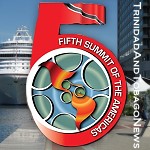 AFRICA (Video)

The Great African Scandal (Video)
Robert Beckford visits Ghana to investigate the hidden costs of rice, chocolate and gold and why, 50 years after independence, a country so rich in natural resources is one of the poorest in the world...
Continue to Video




Cubes in Space 2014 Awards Ceremony
By TriniView Reporters - Event Date: Aug. 26, 2014
On September 26th 2014, Trinidad and Tobago was the host of the Cubes in Space awards ceremony which was held at the residence of the Canadian High Commissioner in Fairways, Maraval...



COCO Dance Festival 2014 Media Launch
By TriniView Reporters - Event Date: Sept. 22, 2014
On Monday 22nd September, 2014, the Contemporary Choreographers' Collective (COCO) annual Dance Festival was launched at the Résidence de France in Port of Spain...



News and Commentaries from Various News Sources in T&T

HE'S BACK
Posted: Friday, November 21, 2014

HE'S BACK
Retired judge Zainool Hosein gets second chance to sit on controversial Integrity Commission

Hosein is new chairman of Integrity Commission

Ministers defend CAL CEO's package

Howai: Govt waiting on OPEC talks
If the "worst case scenario" happens and the price of oil goes to $70, the country would lose US$1 billion in revenue, Finance Minister Larry Howai said yesterday.

Ganesh: 'Niagara Falls' flowing across road
Volume of water baffles ministry engineers

Suruj admits Manzan needs major work: Worse than we thought

Suruj: Repairs to 4 km

Locals vex over contract award
Local Content Chamber president Lennox Sirjuesingh has taken issue with the announcement that a Danish firm is being considered to address the collapse of the Manzanilla/Mayaro road.

Suruj on Stacy's e-mail to PM: We are still close
Works Minister Suruj Rambachan yesterday said the e-mail to the Prime Minister by his ministerial junior, Stacy Roopnarine, had not affected his working relationship with Roopnarine "at all."

NP appeals ruling on 68
Despite being successful at the Industrial Court on Wednesday, the 68 workers who were dismissed from the National Petroleum Marketing Company in October last year will have to await the outcome of an appeal filed by NP

'Greyfriars is an eyesore'
Port of Spain businessman Alfred Galy says the controversial Greyfriars Church, which he purchased earlier this year, "is an eyesore".

Price spits fire at President, PM
... at her Ka-Tang Ka-Tang stand-up comedy concert on Wednesday evening at Queen's Hall, St Ann's.

Pupils get 'Gift of Illumination'
About 100 school children who do not have access to electricity were yesterday given solar lanterns to assist with their studies.

Jail reduced from 30 to 27 years
Monos Island drug haul in 2005

US citizen held with cocaine
The United States Customs and Border Protection (CBP) agency says Jerrita Baker, a United States citizen, was nabbed with cocaine in her suitcase when she arrived on a flight from Trinidad and Tobago.





Send page by E-Mail


Loading
November 21, 2014
Posted: Friday, November 21, 2014

If I were President
By Sheila Rampersad




Send page by E-Mail

November 20, 2014
Posted: Thursday, November 20, 2014

History at our doorstep
By Bridget Brereton

Confusion in the place
By Winford James




Send page by E-Mail

November 19, 2014
Posted: Wednesday, November 19, 2014

Big CCJ question for J'ca, T&T
By Rickey Singh




Send page by E-Mail

November 17, 2014
Posted: Monday, November 17, 2014

The disappearing state IV
By Marion O'Callaghan

A task for PM's sales team
By keith Subero




Send page by E-Mail

November 16, 2014
Posted: Sunday, November 16, 2014

Backward ever, forward never
By Raffique Shah

Doing the Right Thing
By Sunity Maharaj

Wayne plays his final trumps?
By Selwyn Ryan

Throwing us in the bamboo
By Martin Daly

Tiger, burning bright
By Andre Bagoo




Send page by E-Mail

November 13, 2014
Posted: Thursday, November 13, 2014

A surfeit of froth
By Winford James




Send page by E-Mail




Support TriniView


To send comments, articles and suggestions or to report errors,
.
If you want your name withheld from publication, please state so in your submission and supply a
nom de plume.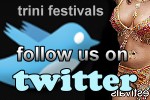 Contact Us
trinidadandtobagonews

Postal Address:
Trinidadand
TobagoNews.com
P.O. BOX 6505
Maraval,
Trinidad and Tobago,
West Indies.

Phone:
1-868-628-0905