DAILY NEWS
LEGAL BATTLE LOOMS
Friday, April 18, 2014
PNM REJECTS 7,000
Thursday, April 17, 2014
JACK BLOCKED
Wednesday, April 16, 2014
STRANGLED
Tuesday, April 15, 2014
DAD POISONS TWO KIDS
Monday, April 14, 2014
Hart to return for $500m lawsuit
Sunday, April 13, 2014
Two Bosses Under Probe
Saturday, April 12, 2014

Headlines

ARTICLES & LETTERS
Constitutional Commission (CRC) Re-Invented the Wheel
Friday, February 14, 2014
From Cabbage Patch to Concrete Jungle
Thursday, February 6, 2014
How is applying for an A2 Visa Breaking US Law?
Friday, January 24, 2014
Celebrating The Mills Legacy
Friday, January 10, 2014
Speech at Zaheer's and Karima's Wedding
Friday, December 27, 2013
Statement at Old Boys Xmas Dinner on Ramlogan Mahabir
Tuesday, December 17, 2013
Mandela: From Prisoner to President
Tuesday, December 10, 2013

Articles

International Opinions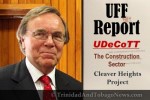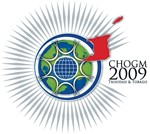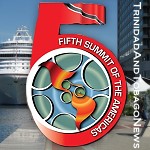 AFRICA (Video)

The Great African Scandal (Video)
Robert Beckford visits Ghana to investigate the hidden costs of rice, chocolate and gold and why, 50 years after independence, a country so rich in natural resources is one of the poorest in the world...
Continue to Video



| | |
| --- | --- |
| | |


News and Commentaries from Various News Sources in T&T

LEGAL BATTLE LOOMS
Posted: Friday, April 18, 2014

LEGAL BATTLE LOOMS
Beckles-Robinson challenges PNM rejection of 7,000 membership applicants

Door open for 7,000 rejected PNM voters

Penny vows to protect press freedom

PM taking time with Baker
Public firestorm brewing over the matter involving her Tobago Development Minister Delmon Baker

'I will not act in haste'
Allegations being made against Tobago Development Minister Dr Delmon Baker

DON'T PREY ON CHILDREN
Murdered infants Omari and Keanna Mayers were given an emotional send off yesterday, including a final touch from their mother, Okilia Mayers

Pastor as murdered two laid to rest: Don't prey on our children

St Vincent man held with $2m in cocaine at port
An estimated 4.5 kilogrammes of cocaine, with a street value of $2,111,200, was seized Wednesday afternoon at the Caricom Wharf of the port of Port of Spain.

Cops seize $1.2m in ganja in city raids
An estimated total of $675,000 in marijuana was seized on Wednesday night during a police exercise in the Port of Spain Division.

Judge grants $2m to ex-bank employee
After inhaling paint fumes at workplace...

Mayor halts project near Sando Hill
San Fernando Mayor Kazim Hosein has stopped a private developer from quarrying near the San Fernando Hill for the construction of a three-storey building

NAPA earns $3M despite 300 flaws

'PM must say what she knew about Flying Squad'
Opposition Leader Dr Keith Rowley is calling on the Prime Minister to tell the nation what she knew about the Police Service Report on the Flying Squad

Ramesh slams AG
There are no national security considerations involved in public disclosure of the contents of the Police Complaints Authority (PCA) report into the New Flying Squad Investigative Unit

Judge blocks MPATT elections
A High Court judge yesterday ordered the postponement of elections of the Medical Professionals Association of T&T (MPATT) based on objections from a group of doctors.

Minister: We are still delivering without Glenn
The Ministry of the People and Social Development is functioning as efficiently as before following the dismissal last month of former minister Glenn Ramadharsingh.

St Vincent: No cases of chikungunya virus

Relatives keep vigil for diver's body to resurface
The relatives of missing bus driver Alex Sookhoo returned to Columbus Bay, Cedros yesterday, praying that his body would be recovered.

Change 'cultural mind-set'
...develop a national climate of safety

Counselling sessions for staff and pupils at St Michael's School
Death of 14-year-old pupil Brandon Hargreaves at institution

State to pay 'Massive' Gosine
CHUTNEY singer Nirmal "Massive" Gosine will be compensated by the State for malicious prosecution, stemming from his arrest in 2006 for allegedly having a false driver's permit.

Cops cursed at van thief's funeral
FRIENDS and associates of 21-year-old Naim Dean, who was shot dead by police last week Friday night, about an hour after he stole a van at gunpoint, hurled obscenities at some police officers present at his funeral yesterday morning.




Send page by E-Mail


Loading
April 16, 2014
Posted: Wednesday, April 16, 2014

Cuba's bold new moves...
By Rickey Singh




Send page by E-Mail

April 14, 2014
Posted: Monday, April 14, 2014

We had hoped
Marion O'Callaghan

Rebel with a cause
By Bridget Brereton

Wherever you are comperes…
By Michael Harris

Shifting shares, shifting blame
By Keith Subero




Send page by E-Mail

April 13, 2014
Posted: Sunday, April 13, 2014


He cast a giant shadow
By Raffique Shah

A true fighter
By Andre Bagoo

The Ventour letter
By Martin Daly

The stone that the builders rejected
By Selwyn Ryan

Annals of rejoicing as Icon passes
By Lennox Grant

The Engaged Academic
By Sunity Maharaj




Send page by E-Mail

April 12, 2014
Posted: Saturday, April 12, 2014

Confessions of a soft man
By Selwyn Cudjoe

'Licence, insurance and $500'




Send page by E-Mail

April 10, 2014
Posted: Thursday, April 10, 2014

Henrietta Lacks legacy
By Marina Salandy-Brown




Send page by E-Mail

April 09, 2014
Posted: Wednesday, April 9, 2014

Interrogating the Sex of God
By Corey Gilkes

Seeking 'emergency rights' in Caricom
By Rickey Singh




Send page by E-Mail




Support TriniView


To send comments, articles and suggestions or to report errors,
.
If you want your name withheld from publication, please state so in your submission and supply a
nom de plume.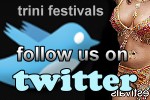 Contact Us
trinidadandtobagonews

Postal Address:
Trinidadand
TobagoNews.com
P.O. BOX 6505
Maraval,
Trinidad and Tobago,
West Indies.

Phone:
1-868-628-0905