DAILY NEWS
German national found dead
Thursday, June 30, 2016
Manning falls ill
Wednesday, June 29, 2016
EBC documents can be used
Tuesday, June 28, 2016
Girl, 7, raped by relative
Monday, June 27, 2016
PNM to the polls
Sunday, June 26, 2016
Govt tracks effect of Brexit
Saturday, June 25, 2016
Britain votes to leave EU
Friday, June 24, 2016

Headlines

ARTICLES & LETTERS
London Bridge...
Monday, June 27, 2016
Don't Mourn for La Borde Now
Monday, June 27, 2016
Gay and Straight Together
Wednesday, June 22, 2016
Professor Dave Chadee has died
Wednesday, June 22, 2016
PNM's Betrayal
Thursday, May 5, 2016
"Chinese Bridge" Chinese Proficiency Competition Press Conference
Tuesday, May 3, 2016
Allyuh Still Blaming Ghetto and Music?
Monday, February 29, 2016

Articles

International Opinions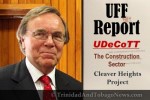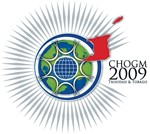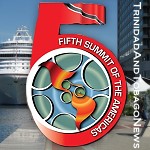 AFRICA (Video)

The Great African Scandal (Video)
Robert Beckford visits Ghana to investigate the hidden costs of rice, chocolate and gold and why, 50 years after independence, a country so rich in natural resources is one of the poorest in the world...
Continue to Video



| | |
| --- | --- |
| | |


News and Commentaries from Various News Sources in T&T

German national found dead
Posted: Thursday, June 30, 2016

Children of OAS expat asked for DNA sample
THE CHILDREN of OAS Construtora expatriate Odair Bezerra Lins have been asked by homicide detectives to submit tissue samples to assist in the identification of their father. A homicide detective said yesterday that Lins' daughters may journey from Brazil next week.

German national found dead
A 54-YEAR-OLD German national was found dead yesterday in the lobby of Bayside Towers in Cocorite.

Kamla: Resignation just the start; we need answers
Opposition Leader Kamla Persad-Bissessar yesterday said Malcolm Jones's resignation from the Standing Committee on Energy was "not enough".

Rowley heads to Jamaica on July 17

Ex-worker wins out in corporate scam
A former employee of a construction company has successfully sued his former boss who attempted to avoid paying him over $1 million in compensation for being injured on the job by closing the company and transfering its business to one that was incorporated recently.

Councillor pleads not guilty to 3 traffic charges
People's National Movement (PNM) councillor Sherrie Ali yesterday pleaded not guilty to three traffic offences...

Rowley hints at parking meters for Port-of-Spain

Minister wants to increase fines for speeding
Works and Transport Minister Fitzgerald Hinds is "seriously contemplating" increasing the fines for motorists caught speeding. In fact, Hinds said, he was actively considering the "substantial" increase as there were still a few motorists speeding "beyond the permissible legal limits."

Union wants full back pay
THE National Workers Union (NWU) yesterday called on Finance Minister Colm Imbert to ensure that Government meets its obligations to pay workers back pay owed to them by today.

Challenging year for Baptiste-Primus
DESCRIBING the first half of 2016 as a "very challenging year to date", Labour Minister, Jennifer Baptiste-Primus has stressed that a "floor of basic employment rights" was necessary to guarantee a peaceful industrial relations climate in the country.

No more talk of child marriage
PRESIDENT of the Inter-Religious Organisation (IRO) Bro Harrypersad Maharaj says he has no plan to bring the topic of child marriages back on the Organisation's agenda.

Labourer killed, two injured in parlour shooting

Kudos for T&T's stand on abuse of children

UNC support for Bail Bill up in air
Government yesterday failed to supply information on the Bail Bill and Anti-Gang Amendment law which the Opposition had requested to finalise its position on the bill, Opposition whip Ganga Singh said.

Dad the kidnapper
A SEVEN-YEAR-OLD boy and his five-year-old sister have been reunited with their mother after police rescued the children from their father who had abducted them in an act of revenge.

Alleged rapist nabbed inside police station
A 27-year-old Maracas Bay man who was being sought by police in connection with the rape of a 22-year-old woman of central Trinidad on Monday last, was nabbed inside the Maracas Bay Police Station.

Trini cop dies in Bahamas
Acting Inspector Kim Buchaan, a member of the TT Police Service, died of a sudden heart attack while on a course in the Bahamas yesterday.




Send page by E-Mail


Loading


Support TriniView


To send comments, articles and suggestions or to report errors,
.
If you want your name withheld from publication, please state so in your submission and supply a
nom de plume.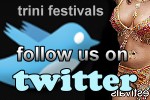 Contact Us
trinidadandtobagonews

Postal Address:
Trinidadand
TobagoNews.com
P.O. BOX 6505
Maraval,
Trinidad and Tobago,
West Indies.

Phone:
1-868-628-0905