DAILY NEWS
PROBE DOCTOR
Friday, October 31, 2014
NO CHARGE FOR DOC
Thursday, October 30, 2014
FLESH BITTEN OFF
Wednesday, October 29, 2014
MISSION EBOLA
Tuesday, October 28, 2014
GOVT ABSENT
Monday, October 27, 2014
Doctor Under Knife
Sunday, October 26, 2014
Ebola panic among Trinis in New York
Saturday, October 25, 2014

Headlines

ARTICLES & LETTERS
Ralph Maraj's Myopia
Wednesday, October 22, 2014
The Responsibility of Intellectuals
Thursday, October 16, 2014
CAPE TECTONICS AT HILLVIEW
Thursday, October 16, 2014
Establishment of the North Caroni Growth Pole
Sunday, September 7, 2014
What About Dat Sex Ed Ting Jred?
Thursday, September 4, 2014
Manning Drifted Off on A Pathetic Political Tangent
Tuesday, August 26, 2014
Balancing the Scales of Reparatory Justice
Thursday, August 21, 2014

Articles

International Opinions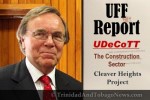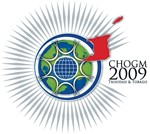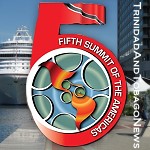 AFRICA (Video)

The Great African Scandal (Video)
Robert Beckford visits Ghana to investigate the hidden costs of rice, chocolate and gold and why, 50 years after independence, a country so rich in natural resources is one of the poorest in the world...
Continue to Video




COCO Dance Festival 2014 Media Launch
By TriniView Reporters - Event Date: Sept. 22, 2014
On Monday 22nd September, 2014, the Contemporary Choreographers' Collective (COCO) annual Dance Festival was launched at the Résidence de France in Port of Spain. Guests were greeted by Ms. Amba Revillac and Ms. Celine Singh and engaged in tête-à-tête while they enjoyed cocktails and sauntered along the latticed verandah.



News and Commentaries from Various News Sources in T&T

PROBE DOCTOR
Posted: Friday, October 31, 2014

PROBE DOCTOR
AG calls on top cop to dig deeper into cocaine surgery case

Ramlogan disturbed by lack of charges

AG on cocaine surgery case: Cops must reopen it

Pre-action letter a private matter
ATTORNEY General Anand Ramlogan yesterday described as a personal and private matter President Anthony Carmona's invocation of his presidential office in the issuing of pre-action protocol letter to comedienne Rachel Price.

Carmona wants increased pensions for public servants
... noting that being a public servant himself he receives a "pittance", and took issue with the broad- brush approach that the Public Service was all bad.

Bitten student wants transfer from Cunupia High
Two days after being attacked by another student, with part of the flesh of his head being chewed off

Kamla takes a break from HRM
PRIME MINISTER Kamla Persad-Bissessar yesterday said she has washed her hands off the Highway Re-Route Movement (HRM) issue for the time being as it is currently being handled by her subordinates.

PM backs doctors for Ebola mission

3-Member commission for Las Alturas
RETIRED Justice of Appeal Mustapha Ibrahim, 78, was yesterday announced as the chairman of the three-member Commission of Inquiry into the Las Alturas Towers project

Keshorn gets $2.67m home in Valsayn
... along with 20,000 square feet of "picturesque" land in Cumana, Toco by the State for his gold medal-winning performance at the 2012 Olympic Games in London, England.

Family disappears
MYSTERY surrounds the disappearance of four members of a Paria family including two teenagers, their mother and one of the teen's one-year-old child.

Gordon leaves office today

Fen's son is PNM candidate for Pointe-a-Pierre
NEIL MOHAMMED, son of prominent Marabella business magnate Fen Mohammed, has been selected as the People's National Movement's (PNM) candidate to fight for the Pointe-a-Pierre seat

Mayor promises more cops
As Christmas season kicks in...

Express reporter on 2 charges
AN EXPRESS reporter yesterday appeared in the Port-of-Spain Magistrates' Court on two charges of failing to submit to a breathalyser test and driving under the influence of alcohol or drugs.

Reporter refuses breathalyser test
...matter adjourned to January 2015

Judge rules no negligence
Stillborn baby at TRHA

Medical student on 'weed trafficking' charge
A 25-YEAR-OLD medical student appeared before a Port of Spain magistrate yesterday charged with possession of more than two kilogrammes of marijuana for the purposes of trafficking.

Psychiatric nurse's body found
A MALE psychiatric nurse was found dead yesterday morning on a deserted road near the Caroni cremation site.

Caroni woman shot dead
A woman was shot dead and a close relative is now in custody after a gunman attacked her at her Madras Road, Caroni home on Wednesday night.

Family demands proper investigation
Man 'stabs himself to death'




Send page by E-Mail


Loading
October, 30, 2014
Posted: Thursday, October 30, 2014

No sacred cows
By Winford James




Send page by E-Mail

October, 29, 2014
Posted: Wednesday, October 29, 2014

Foreshadowing the end of the US Cuban embargo
By Grace Virtue

Survival education on Caricom
By Rickey Singh




Send page by E-Mail

October, 27, 2014
Posted: Monday, October 27, 2014

The disappearing state
By Marion O'Callaghan

No, no, no, Mr President
By Keith Subero




Send page by E-Mail

October, 26, 2014
Posted: Sunday, October 26, 2014

No, Tom, no
By Raffique Shah

The sum of history
By Andre Bagoo

Activism for Truth
By Sunity Maharaj

Aatma, mohabbat and dreadlocks
By Martin Daly

The Ultimate Charlatan
By Selwyn Ryan

Trini finds fresh allure in Jamaica revisit
By Lennox Grant




Send page by E-Mail

October 25, 2014
Posted: Saturday, October 25, 2014

Pandemic pandemonium
By Indira Rampersad




Send page by E-Mail

October, 24, 2014
Posted: Friday, October 24, 2014

Illness of the bended walker
By Sheila Rampersad




Send page by E-Mail




Support TriniView


To send comments, articles and suggestions or to report errors,
.
If you want your name withheld from publication, please state so in your submission and supply a
nom de plume.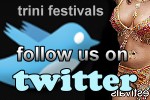 Contact Us
trinidadandtobagonews

Postal Address:
Trinidadand
TobagoNews.com
P.O. BOX 6505
Maraval,
Trinidad and Tobago,
West Indies.

Phone:
1-868-628-0905