DAILY NEWS
APOLOGY FOR MURDER
Wednesday, September 20, 2017
'I WILL SHOOT HIM'
Tuesday, September 19, 2017
DON'T PAY
Monday, September 18, 2017
Petrotrin probes employees
Sunday, September 17, 2017
CoP considering non-lethal weapons for women
Saturday, September 16, 2017
'JAMETTERY'
Friday, September 15, 2017
CORRUPT MUST PAY
Thursday, September 14, 2017

Headlines

ARTICLES & LETTERS
Another Imbertian Bungling on The Property Tax
Monday, September 11, 2017
Timeo Beckles et Dona Ferentes
Sunday, August 6, 2017
Was the Valuation of Property Scheme Really Voluntary?
Thursday, July 20, 2017
Imbert Misled Parliament on First Phase of The Property Tax
Wednesday, July 12, 2017
Using a National Disaster to Polarise the Country
Wednesday, July 5, 2017
State Capture: Syrian/Lebanese Style
Sunday, July 2, 2017
May Proposed a Brexit But The People Disposed
Wednesday, June 28, 2017

Articles

International Opinions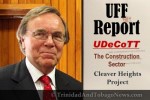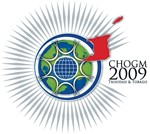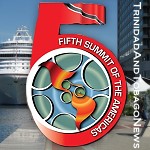 AFRICA (Video)

The Great African Scandal (Video)
Robert Beckford visits Ghana to investigate the hidden costs of rice, chocolate and gold and why, 50 years after independence, a country so rich in natural resources is one of the poorest in the world...
Continue to Video



| | |
| --- | --- |
| | |


News and Commentaries from Various News Sources in T&T

APOLOGY FOR MURDER
Posted: Wednesday, September 20, 2017

APOLOGY FOR MURDER
OVERCOME with grief at a murder committed by his brother, Brenton McLean wept as he hugged the murder victim's son and apologised to him yesterday.

Cut off from outside world
Hurricane Maria ravages Dominica

'Situation grave' in Dominica

Maria devastates Dominica
GOVERNMENT was yesterday mobilising resources to send relief supplies and manpower to Dominica after Category 5 Hurricane Maria devastated that country

Floods hit Penal, Siparia, Cedros
While T&T continues to assist its hurricane ravaged Caribbean neighbours, a call is being made for Prime Minister Dr Keith Rowley and Works and Transport Minister Rohan Sinanan to tend to their people first.

Consultant at JSC: Country paying double for Cabo Star

PM's criticism upsets Tobago business owners

Permits not an entitlement to hunt outside season

I had given up on life—MIC hostage

Ministry to get counselling for MIC students
EDUCATION Minister Anthony Garcia yesterday promised that counselling would be provided to students, their parents and teachers at the MIC Institute of Technology's in O'Meara

Shop keeper robbed, slain
Police shot and killed a man hours after he was believed to have killed business owner Hanipha "Lucky" Bedassie at her mini mart at the corner of Huggins Street and the Chaguanas Main Road yesterday.

4 murders in a day - 353 for year

Man loses arm after car crash

Two cops held with illegal guns, drugs in Cedros
Two police officers from a special unit of the T&T Police Service (TTPS) were among three held last evening for possession of three illegal firearms and four crocus bags of compressed marijuana.

Cops nab cops in roadblock
TWO detectives from Port-of-Spain Division were yesterday arrested by South Western Division police following a chase which began in Cedros and ended in Oropouche.




Send page by E-Mail


Loading


Support TriniView


To send comments, articles and suggestions or to report errors,
.
If you want your name withheld from publication, please state so in your submission and supply a
nom de plume.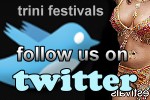 Contact Us
trinidadandtobagonews

Postal Address:
Trinidadand
TobagoNews.com
P.O. BOX 6505
Maraval,
Trinidad and Tobago,
West Indies.

Phone:
1-868-628-0905