DAILY NEWS
Man wins WASA discrimination case
Friday, July 29, 2016
DEADLY HAMMER BLOWS
Thursday, July 28, 2016
NEW NIS RATES
Wednesday, July 27, 2016
HORROR CRASH
Tuesday, July 26, 2016
Kambon: Retrain Immigration Officers
Monday, July 25, 2016
BAIL SYSTEM UNFAIR TO THE POOR
Sunday, July 24, 2016
Be friendly to public
Saturday, July 23, 2016

Headlines

ARTICLES & LETTERS
Let the Jackasses Bray
Sunday, July 24, 2016
Preserving Historic Memory
Sunday, July 10, 2016
London Bridge...
Monday, June 27, 2016
Don't Mourn for La Borde Now
Monday, June 27, 2016
Gay and Straight Together
Wednesday, June 22, 2016
Professor Dave Chadee has died
Wednesday, June 22, 2016
PNM's Betrayal
Thursday, May 5, 2016

Articles

International Opinions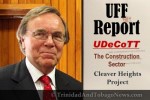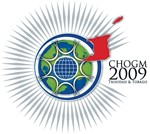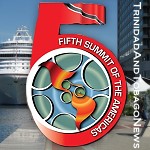 AFRICA (Video)

The Great African Scandal (Video)
Robert Beckford visits Ghana to investigate the hidden costs of rice, chocolate and gold and why, 50 years after independence, a country so rich in natural resources is one of the poorest in the world...
Continue to Video



| | |
| --- | --- |
| | |


News and Commentaries from Various News Sources in T&T

Man wins WASA discrimination case
Posted: Friday, July 29, 2016

Man wins $213,900 WASA discrimination case
THE EQUAL Opportunity Tribunal yesterday awarded a black man $213,900 in damages after he won a claim of discrimination against him by WASA on the basis of race, discrimination which he said went back decades.

WASA to pay worker $186,000

Special Cabinet meeting on GATE
CABINET will hold a special meeting to consider the report of the task force on the Government Assistance for Tuition Expenses Programme (GATE).

THEMA SUES FOR $11M
WITH ONE week left before the start of the 2016 Rio Olympics in Brazil, embattled national gymnast Thema Williams yesterday went to he Hall of Justice to file a $11 million lawsuit against the TT Gymnastics Federation (TTGF). Williams is being represented by Senior Counsel Martin Daly, advocate attorney Keith Scotland and instructing attorney Reza Ramjohn.

Imbert gets angry letter
Finance Minister Colm Imbert, who returns from overseas next week, will have to deal with a "blowout" given to Government four days ago by the United Shareholders Ltd (USL) about suspected Government "betrayal and deception" in the Clico matter.

Don't make Clico report public
DIRECTOR of Public Prosecutions (DPP) Roger Gaspard SC has advised Prime Minister Dr Keith Rowley that no part of the Sir Anthony Colman Report into Clico can be made public.

Increase in contributions but no rise in pensions
The Association of National Insurance Contributors, Claimants and Appellants (ANICCA) says that many businesses will be going under come September 5 when there will be an increase in contributions.

Cabinet agrees to pay cane farmers final $58m payment
Cabinet has decided to pay cane farmers the final settlement of $57,965,675 of the compensation package promised back in 2007.

Cane farmers sour over $57m payment

Rowley heads to US for medical check-up, vacation
Prime Minister Dr Keith Rowley is expected to leave this week for a medical examination in the United States and then on vacation.

Young urges prayer for Rowley

THA can't handle $andals project
DROPPING a $2 billion investment figure, Tobago House of Assembly (THA) Chief Secretary Orville London said it was Prime Minister Dr Keith Rowley who initiated discussions for a Sandals resort for Tobago and the THA is merely a facilitator and part of the process.

PoS Mayor: Vagrants' poo discolour pavements
PORT-OF-SPAIN Mayor Keron Valentine yesterday complained that faeces and urine from the city's homeless hace actually changed the colour of the pavement at part of Independence Square. He vowed to clean it up as he addressed a Portof- Spain City Council statutory meeting at City Hall.

Judge shares equal portions of Japs
TEMPERS flared outside the Port-of-Spain High Court yesterday moments after a High Court judge delivered an unexpected ruling in a bitter legal feud over the use of the Japs Fried Chicken name. Nicholas "Japs" Thomas and Bhagwatee "Madam Japs" Maraj may have separated years ago, but according to Justice Margaret Mohammed, both are still tied together by one thing. They both do not have exclusive claim to the Japs name.

Man, 22, shot dead while standing on Tunapuna street
A 22-year-old man who the police suspected was dealing in narcotics was shot dead on Wednesday night while he and a friend were standing at Balthazar Street, Tunapuna.

Cuffie sees sweeping public service changes
Public Administration and Communications Minister Maxie Cuffie is excited about the transformation that is about to sweep through the public service.

Moving from being seen as 'political tool'
SWEEPING changes at the Community-based Environmental Protection and Enhancement Programme (CEPEP) are planned within the next six months.

T&TEC supervisor on arms, ammo charges
A SUPERVISOR employed at the Trinidad and Tobago Electricity Commission (T&TEC) was arrested on Wednesday for posssesssion of a gun and five rounds of ammunition. Yesterday, Kurt Phajay, 30, was taken before Magistrate Cheryl-Anne Antoine in the San Fernando Magistrates' court who read to him the charges.

Tunapuna man shot dead
A 22-year-old man was shot dead near his Tunapuna home on Wednesday night, while a man who was with him when he was killed, is at hospital being treated for gunshot wounds.

Teen in custody for Burger King robbery
A 19-year-old Embacadere man went on an identification parade yesterday in connection with an armed robbery at Gulf City Mall in La Romaine and other gun related crimes carried out in the division even as police continue their search for two of his accomplices.




Send page by E-Mail


Loading


Support TriniView


To send comments, articles and suggestions or to report errors,
.
If you want your name withheld from publication, please state so in your submission and supply a
nom de plume.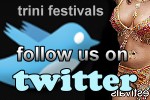 Contact Us
trinidadandtobagonews

Postal Address:
Trinidadand
TobagoNews.com
P.O. BOX 6505
Maraval,
Trinidad and Tobago,
West Indies.

Phone:
1-868-628-0905