DAILY NEWS
MEMO-LEAK
Thursday, July 30, 2015
PRISON BABES
Wednesday, July 29, 2015
11 in court for Dana's murder
Tuesday, July 28, 2015
HASSAN SHOT DEAD
Monday, July 27, 2015
11 charged with Seetahal's murder
Sunday, July 26, 2015
DEADLY JAILBREAK IN PoS
Saturday, July 25, 2015
Cop, prisoner die in prison breakout
Friday, July 24, 2015

Headlines

ARTICLES & LETTERS
A Stunningly Bad Appointment
Saturday, July 18, 2015
New US-Cuba Rapprochement
Saturday, July 18, 2015
Youths Take Hillview's 60th Birthday to the People
Friday, July 17, 2015
Rowley Must Clear the Pre-Debates Decks
Wednesday, June 17, 2015
"Chinese Bridge" Chinese Proficiency Competition Press Conference
Tuesday, May 3, 2016
Disband the Debates Commission
Monday, June 8, 2015
Dr. Clifford Frederick Ramcharan – An Appreciation
Tuesday, April 21, 2015

Articles

International Opinions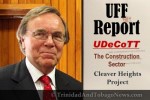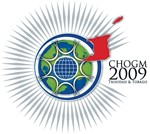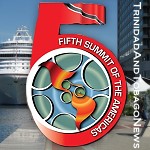 AFRICA (Video)

The Great African Scandal (Video)
Robert Beckford visits Ghana to investigate the hidden costs of rice, chocolate and gold and why, 50 years after independence, a country so rich in natural resources is one of the poorest in the world...
Continue to Video



| | |
| --- | --- |
| | |


News and Commentaries from Various News Sources in T&T

MEMO-LEAK
Posted: Thursday, July 30, 2015

MEMO-LEAK
Bakr: A rumour to destabilise T&T

BE ALERT

Online circulation causes panic

Bakr: Muslimeen poses no threat

Security source: Jailbreak part of bigger plot
Officials at the Ministry of National Security are alleged to have discovered a plot to destabilise the country.

'Monster' squeals
FORMER prison escapee Christopher 'Monster' Selby is assisting police with vital information regarding the planning and execution of a brazen and violent jailbreak

Prison officers helping inmates 'nothing new'
Prison officers:

"Monster" may be charged with cop's murder
Prison escapee Christopher "Monster" Selby, is expected to be charged with a slew of offences relating to his prison escape last Friday.

Man who parked escape vehicle in custody

After Rowley raises bribery claims against PM on platform, CoP finally orders probe
Hours after Opposition Leader Dr Keith Rowley criticised police for not investigating an $8.3 million bribery claim against Prime Minister Kamla Persad-Bissessar

PoS hospital 'functioning as normal'
Khan made these statements amid rumours yesterday that patients were being evacuated from a section of the hospital.

PM moves without Rowley: No debate but Q&A
Rowley told the Guardian on Tuesday that he had given a commitment to the Debates Commission to take part in a debate after nomination day, August 17.

PM to field questions tonight from three-member panel

Transparency group appeals for more $$
Chairman Deryck Murray

Transform or become extinct, says son of Marcus Garvey
The son of one of the greatest minds to have come out of the Caribbean, if not the world at large—Marcus Garvey

Mud bubbles in La Brea
TRAFFIC was diverted along the main road in Point Fortin after a muddy substance was found bubbling on the pavement near a school and church.

Govt wants healthier food in schools ..launches new colour-coded standard

Prison officer shot dead during quarrel
...female relative questioned

Spiritual healer shot by "clients"
THREE men who initially sought help from a Spiritual Baptist" healer, shot and robbed him on Tuesday.




Send page by E-Mail


Loading
July 30, 2015
Posted: Thursday, July 30, 2015

Slavery: myths and realities
By Bridget Brereton




Send page by E-Mail

July 29, 2015
Posted: Wednesday, July 29, 2015

Rushed end to Rodney's death probe
By Rickey Singh




Send page by E-Mail

July 27, 2015
Posted: Monday, July 27, 2015

In the BS zone
By Keith Subero

Three requiems of sorts!
By Michael Harris

Lingering shadow of July 27, 1990
Express Editorial




Send page by E-Mail

July 26, 2015
Posted: Sunday, July 26, 2015

Questions over jailbreak
By Raffique Shah

Show me the money
By Andre Bagoo

Plumbing the fear beneath the panic
By Sunity Maharaj

What jail is this?
By Lennox Grant

Yes to Rowley
By Selwyn Ryan




Send page by E-Mail

July 24, 2015
Posted: Saturday, July 25, 2015

Europe: A case of 'do as I say, not as I do'
Jamaican Observer Editorial




Send page by E-Mail

July 19, 2015
Posted: Sunday, July 19, 2015

Please, not the Country Club
By Raffique Shah

Debating our way out of the past
By Sunity Maharaj

Debating the debate
By Andre Bagoo

Trying to roll ethics uphill
By Martin Daly

Politics and mental health
By Selwyn Ryan

On murder, a 2015 meditation
By Lennox Grant





Send page by E-Mail




Support TriniView


To send comments, articles and suggestions or to report errors,
.
If you want your name withheld from publication, please state so in your submission and supply a
nom de plume.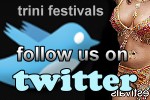 Contact Us
trinidadandtobagonews

Postal Address:
Trinidadand
TobagoNews.com
P.O. BOX 6505
Maraval,
Trinidad and Tobago,
West Indies.

Phone:
1-868-628-0905