DAILY NEWS
POWER STRUGGLE
Friday, November 28, 2014
'A VERY VIOLENT PLACE'
Thursday, November 27, 2014
SPARE THE ROD
Wednesday, November 26, 2014
MAN OF TWO HOUSES
Tuesday, November 25, 2014
CAPTURED!
Monday, November 24, 2014
MURDER ON THE BEACH
Sunday, November 23, 2014
BABY LOSES ARM
Saturday, November 22, 2014

Headlines

ARTICLES & LETTERS
Decoding racial tensions in United States
Friday, November 28, 2014
Disastrous Flooding in Manzanilla
Wednesday, November 26, 2014
Decline of Our Diplomatic Relations
Wednesday, November 26, 2014
PP's Industrial Transfusion to Caroni
Thursday, November 20, 2014
Rowley's attempt to woo Indian vote
Monday, November 10, 2014
ELECTION TEASER
Saturday, November 8, 2014
Dismissal of Denesh Dangerous and Damaging
Friday, November 7, 2014

Articles

International Opinions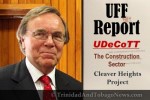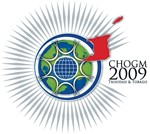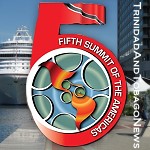 AFRICA (Video)

The Great African Scandal (Video)
Robert Beckford visits Ghana to investigate the hidden costs of rice, chocolate and gold and why, 50 years after independence, a country so rich in natural resources is one of the poorest in the world...
Continue to Video




Flooding in Manzanilla
By TriniView.com - Event Date: Oct. 31, 2014
On Monday 17th November, 2014, a Trinidadandtobagonews.com reporter visited the Manzanilla/Mayaro road which flooded and collapsed due to erosion caused by consistent rainfall, high tide conditions and the overflowing of the Nariva Swamp.



President's 2014 Calypso Reception
By TriniView.com - Event Date: Oct. 31, 2014
On Friday 31st October, 2014, President's Annual Calypso Reception was held at the National Academy for the Performing Arts. Decorators for the event had done a remarkable job as gold covered tables stood at intervals accentuated with lovely, fresh floral arrangements...



COCO Dance Festival 2014
By TriniView Reporters - Event Date: Oct. 03, 2014
On Monday 22nd The Contemporary Choreographers' Collective (COCO) Dance Festival opened in Queen's Hall on Friday 3rd October, 2014, for its sixth annual showcasing of dance pieces from across the Caribbean and around the world.



Cubes in Space 2014 Awards Ceremony
By TriniView Reporters - Event Date: Aug. 26, 2014
On September 26th 2014, Trinidad and Tobago was the host of the Cubes in Space awards ceremony which was held at the residence of the Canadian High Commissioner in Fairways, Maraval...



News and Commentaries from Various News Sources in T&T

POWER STRUGGLE
Posted: Friday, November 28, 2014

POWER STRUGGLE
Gas leak forces companies to cut production; minister promises no blackouts

56-inch pipeline might take 2 weeks to fix
THE leaking National Gas Company (NGC) 56-inch cross island pipeline, which has threatened the country's electricity supply and main income earner for this nation's oil and natural gas-based economy

Aboud: Christmas period crucial time for business
Corporate entities will have to operate with a reduced power supply in the next few days.

No blackouts so far
Leaking gas line hits T&TEC...

Southern Police Division placed on high alert
POLICE stations across the Southern Police Division were placed on high alert yesterday following a customer advisory by the Trinidad and Tobago Electricity Commission (T&TEC) to minimise electricity while a natural gas leak is repaired.

JUDGE ORDERS SURGERY
DOCTORS at the Eric Williams Medical Sciences Complex (EWMSC) on Wednesday approached a High Court judge to grant them permission to amputate the man's leg which had developed gangrene.

Wayne due to appear in court today
Seventy-three days into his second hunger strike, activist Dr Wayne Kublalsingh will today attempt to appear in the Siparia Magistrates' Court to answer charges stemming from his arrest in March this year

Manning calls out Rowley
FORMER Prime Minister Patrick Manning is calling for a meeting with his political leader Dr Keith Rowley so as to resolve outstanding issues regarding nominations of candidates for the San Fernando East constituency.

Young female Hospital employee attacked
THE QUICK thinking of a young female employee of the San Fernando General Hospital is what may have saved her life on Wednesday night

Police gun found on San Juan man

Azmon undergoes ID parade

89 firearms seized so far
North Eastern Division Task Force

Cops in Brasso Seco crime saga rewarded with $300 each
A cash reward of $300 each was given to 266 officers of the Police Service yesterday along with commendation letters as tokens of appreciation for their success in the search for the missing Brasso Seco family





Send page by E-Mail


Loading
November 27, 2014
Posted: Thursday, November 27, 2014

On omitting 'that'
By Winford James




Send page by E-Mail

November 26, 2014
Posted: Wednesday, November 26, 2014

This elusive Caricom consensus
By Rickey Singh




Send page by E-Mail

Monday 24, 2014
Posted: Monday, November 24, 2014

The disappearing State V
By Marion O'Callaghan

Our real gas sector hero
By keith Subero




Send page by E-Mail

November 23, 2014
Posted: Sunday, November 23, 2014

Too much mis-speaking
By Andre Bagoo

Have Money, Will Waste
By Sunity Maharaj

Corruption—the T&T 'single story'
By Lennox Grant

Manzanilla collapse: decades of neglect
By Raffique Shah

The pronouncements of politicians
By Reginal Dumas

Looking across the generations
By Martin Daly




Send page by E-Mail

November 21, 2014
Posted: Friday, November 21, 2014

If I were President
By Sheila Rampersad




Send page by E-Mail

November 20, 2014
Posted: Thursday, November 20, 2014

History at our doorstep
By Bridget Brereton

Confusion in the place
By Winford James




Send page by E-Mail




Support TriniView


To send comments, articles and suggestions or to report errors,
.
If you want your name withheld from publication, please state so in your submission and supply a
nom de plume.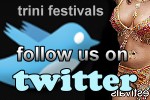 Contact Us
trinidadandtobagonews

Postal Address:
Trinidadand
TobagoNews.com
P.O. BOX 6505
Maraval,
Trinidad and Tobago,
West Indies.

Phone:
1-868-628-0905