DAILY NEWS
PREDATOR DEAD
Saturday, February 6, 2016
Same driver
Friday, February 5, 2016
HELLO FROM THE INSIDE
Thursday, February 4, 2016
Deadly ambush
Wednesday, February 3, 2016
I WILL RAPE, KILL YOUR WIFE
Tuesday, February 2, 2016
Granny held for sex acts on 7-year-old
Monday, February 1, 2016
$400m Red House repair starts in March
Sunday, January 31, 2016

Headlines

ARTICLES & LETTERS
Aging in this cussed country
Monday, January 4, 2016
PM Rowley Should Have Been Here
Saturday, January 2, 2016
The Pathology of the Firing of Jwala
Friday, December 25, 2015
"Chinese Bridge" Chinese Proficiency Competition Press Conference
Tuesday, May 3, 2016
Ecology of Central Bank's Governor Disclosures
Saturday, December 12, 2015
Vasant Bharath for leadership of the UNC
Sunday, November 8, 2015
Was Kamla 2015 the Source and the Course for the Waterloo?
Friday, November 6, 2015

Articles

International Opinions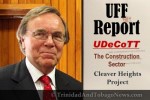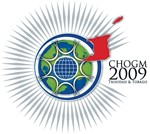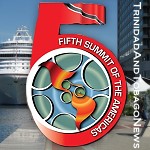 AFRICA (Video)

The Great African Scandal (Video)
Robert Beckford visits Ghana to investigate the hidden costs of rice, chocolate and gold and why, 50 years after independence, a country so rich in natural resources is one of the poorest in the world...
Continue to Video


Latest TriniView.com Articles


News and Commentaries from Various News Sources in T&T

PREDATOR DEAD
Posted: Saturday, February 6, 2016

PREDATOR DEAD
SECURITY guard Che Callender, 31, who was being hunted by police in connection with the sexual assault of a five-year-old girl

Cyber cops now hold key to case
Laptop found tied to alleged sex predator's body

Gas delivery driver hailed as hero
Mr Neville who is an employee of North Plant LPG Limited, Gaston Street, Chaguanas

Victims counting their losses
IN A TIME of recession, businesses are expected to close down, but on Thursday, three business went up... in flames

El Pecos owner still awaits OSHA report

PM Rowley takes over restoration of Red House

Clampdown on illegals
24 detained during PBR operation

Hundreds turn up to view Canboulay
As golden rays of the morning sun streamed through the sky, the re-enactment of the Canboulay Riots unfolded before eager spectators who turned up at Piccadilly Greens

Gypsy blasts 'Carnival freeloaders'
...saying many of those moaners were getting "free thing" when money was flowing.

Gypsy wins extempo title

NCBA head opposes change to children mas rule

Ashes at City Gate courtesy Rev Williams
UNABLE to attend an early-morning church service to receive your ashes on Ash Wednesday? Don't worry, you can do so at two popular transportation hubs

Met Office warns of dry-spell
DESPITE noticeable downpours yesterday, the Met Office warned that for the past month the country has had a dry spell which is expected to continue into late-April

Liquor prices drop as result of VAT reduction

Take 'sober selfies' for Carnival, revellers urged
... need to collaborate with the Designate A Driver initiative

Judiciary to save $ with Nigerian technology
THE Judiciary of Trinidad and Tobago has turned to Nigeria for technology which will enable it to improve efficiency in the handling of its cases.

Where is Kirby?

Fourth woman murdered
A woman was shot and killed otuside the family home in Moruga on Friday.

Bad company blamed for Toco man's murder
...arrested on two occasions as a result of the choices he made and the company he kept.

Experienced hunter killed in mishap was father of 2
The man who was killed on a hunting trip in Mayaro on Wednesday night has been identified as 33-year-old Sheldon Rattan.

Man fined $6,000 for chopping over beers
A MAN who chopped two men in an argument over beer appeared in court on Thursday.




Send page by E-Mail


Loading


Support TriniView


To send comments, articles and suggestions or to report errors,
.
If you want your name withheld from publication, please state so in your submission and supply a
nom de plume.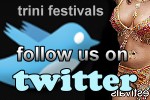 Contact Us
trinidadandtobagonews

Postal Address:
Trinidadand
TobagoNews.com
P.O. BOX 6505
Maraval,
Trinidad and Tobago,
West Indies.

Phone:
1-868-628-0905