DAILY NEWS
NO BLUE CHRISTMAS
Friday, November 27, 2015
DEATH STALKS THE LAND
Thursday, November 26, 2015
NGC fires SIS
Wednesday, November 25, 2015
FATHER, SON KILLED IN ACCIDENT
Tuesday, November 24, 2015
Rambharat visits farms to decide on $831m budget
Monday, November 23, 2015
'I nearly joined Isis'
Sunday, November 22, 2015
NO TOBAGO LOVE FROM EBC
Saturday, November 21, 2015

Headlines

ARTICLES & LETTERS
Vasant Bharath for leadership of the UNC
Sunday, November 8, 2015
Was Kamla 2015 the Source and the Course for the Waterloo?
Friday, November 6, 2015
Decoding European plantation system of governance
Monday, November 2, 2015
Senator Moses is a Primordial Sinner Casting the First Stone
Tuesday, October 27, 2015
"Chinese Bridge" Chinese Proficiency Competition Press Conference
Tuesday, May 3, 2016
An Unethical Dis(Invite)
Sunday, September 27, 2015
The Laptop Scandal
Tuesday, August 18, 2015

Articles

International Opinions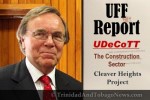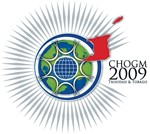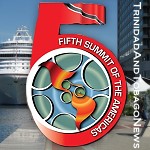 AFRICA (Video)

The Great African Scandal (Video)
Robert Beckford visits Ghana to investigate the hidden costs of rice, chocolate and gold and why, 50 years after independence, a country so rich in natural resources is one of the poorest in the world...
Continue to Video



| | |
| --- | --- |
| | |


News and Commentaries from Various News Sources in T&T

NO BLUE CHRISTMAS
Posted: Friday, November 27, 2015

NO BLUE CHRISTMAS
THOUGH oil and gas prices continue to fall, the State will not deviate from the tradition of paying thousands of public servants their salaries early

...AG looking at other applications
for the seizure of assets of other persons suspected or convicted of terrorism abroad

Terror lawsuit up for hearing
A High Court judge will hear an application from the State today seeking to deem a US convicted national a terrorist

Ex-NOC head calls for terrorism legislation

Imbert: Very serious matter
Dillon asked to ensure impartial probe

Is anyone liable for this man's death?
RADICA SITAHAL, the wife of the man who died after collapsing near the San Fernando General Hospital, will be unsuccessful should she decide to file a lawsuit against any agencies.

Put patients before profits

Kokaram: Whistleblowing legislation needed

CHOGM begins today

Private sector told, build more houses
ACTING Prime Minister Colm Imbert yesterday disclosed the State is considering a proposal to offer tax incentives to private housing developers

Prof calls for proper wildlife census
PROFESSOR John Agard of the Wildlife Section of the University of the West Indies, is advocating a network of cameras - so called camera traps - set up in the country's forests

TT almost zero in renewable energy
THIS country's target of getting 10 percent of its electricity from renewable sources by 2021 will be difficult

Vasant: I don't need Parliament to win elections
Aspiring United National Congress (UNC) leader Vasant Bharath:

Tim: Kamla disrespected me

Little Artie discharged from hospital
AS HER three-year-old granddaughter Artie Ramkhelawan who survived having her throat slit by her father who later killed her mother and then committed suicide

Ag PM: No cover-up in Carenage man's death
ACTING Prime Minister Colm Imbert yesterday assured there would be no cover-up in the investigations into the death of Carenage resident Brian Smith

Defence Force wants 3rd autopsy
THE Trinidad and Tobago Regiment is in the process of securing the services of Government Forensic pathologist Dr Valery Alexandrov to carry out an independent third autopsy on the body of Brian Smith

Chitram has died
Chitram Rampersad, 31, who suffered horrific injuries when he was struck and run over by four vehicle in March, died on Wednesday night.

Arrive Alive: What about those speed guns?

Lucky escape for woman as pick-up crashes into house
A Ministry of National Security vehicle yesterday smashed into a house at Bristol Village, Mayaro, not far from Wednesday's crash site where three people died.

T&T flag-bandanna helps NY cops nab Trini robber
The giveaway was the bandanna he chose to wear during exploits: one depicting the T&T colours of red, white and black.




Send page by E-Mail


Loading
November 23, 2015
Posted: Monday, November 23, 2015

Prof Hilary Beckles speaks
By Marion O'Callaghan




Send page by E-Mail

November 22, 2015
Posted: Sunday, November 22, 2015

The last 'pahalwan'
By Raffique Shah

How efficient is Cabinet?
By Andre Bagoo

Of Kiths and Kins, and other Sins
By Peter O'Connor




Send page by E-Mail

November 09, 2015
Posted: Sunday, November 8, 2015

A missing Naipaul book
By Andre Bagoo




Send page by E-Mail

November 02, 2015
Posted: Monday, November 2, 2015

The party's over
By Raffique Shah

These talk shows
By Marion O'Callaghan




Send page by E-Mail

November 01, 2015
Posted: Sunday, November 1, 2015

More American than British
By Andre Bagoo




Send page by E-Mail

October 26, 2015
Posted: Monday, October 26, 2015

Police under fire
By Raffique Shah

Dress, food and fun culture
By Marion O'Callaghan

Taking calypso to the next level
By Dr. Kwame Nantambu




Send page by E-Mail




Support TriniView


To send comments, articles and suggestions or to report errors,
.
If you want your name withheld from publication, please state so in your submission and supply a
nom de plume.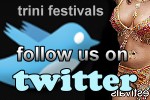 Contact Us
trinidadandtobagonews

Postal Address:
Trinidadand
TobagoNews.com
P.O. BOX 6505
Maraval,
Trinidad and Tobago,
West Indies.

Phone:
1-868-628-0905