DAILY NEWS
Seales: We can get him counselling
Monday, October 24, 2016
COP CUFF ME
Sunday, October 23, 2016
SHOCKING
Saturday, October 22, 2016
BEETHAM SCHOLAR
Friday, October 21, 2016
UNC petition rejected again
Thursday, October 20, 2016
Crying Ian begs fans for support
Wednesday, October 19, 2016
Govt owes NGC $1.8B
Tuesday, October 18, 2016

Headlines

ARTICLES & LETTERS
Black Advocacy in T&T
Tuesday, October 18, 2016
Extremisms in the Defense of Liberty
Monday, October 3, 2016
The Monumentality of it All
Wednesday, September 14, 2016
Remember the FIRST Sept 11th
Wednesday, September 14, 2016
A Cry for Social Justice
Monday, September 5, 2016
On the Colfire Dress Code
Monday, August 22, 2016
On the Chief Servant Makandal Daaga....and latent ignorance
Thursday, August 11, 2016

Articles

International Opinions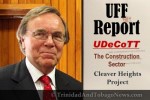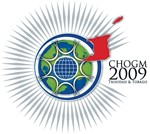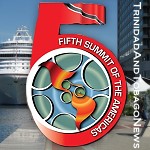 AFRICA (Video)

The Great African Scandal (Video)
Robert Beckford visits Ghana to investigate the hidden costs of rice, chocolate and gold and why, 50 years after independence, a country so rich in natural resources is one of the poorest in the world...
Continue to Video



| | |
| --- | --- |
| | |


News and Commentaries from Various News Sources in T&T

Seales: We can get him counselling
Posted: Monday, October 24, 2016

Seales: We can get him counselling
Police association calls for urgent probe

Adelle relatives: What is he speaking about
Relatives of Adelle Gilbert yesterday distanced themselves from a Facebook video by a man who claimed to be a relative making seemingly racial and threatening remarks.

Criminologist: Gun violence a norm in T&ampT
Criminologist and principal of the Caribbean Institute for Security and Public Safety, Ian Ramdhanie

MSJ wants status report on police killings from PCA

UNC FIVE JUMP SHIP
Party members quit to contest Local Govt seats for PNM, other party…

Local Government campaigning begins tonight
Local Government Elections November 28

NACTA Poll: PNM takes lead in Locals
Despite significant disenchantment with the ruling People's National Movement (PNM), the administration has still managed to take an early lead over the Opposition UNC

After boy falls into oil-slicked river
Nicole: I'm disappointed with Petrotrin's response

School system can't solve all problems
Garcia on sex education:

Sat: Sex education in schools not a priority

Road safety activist: Fine speeding drivers by category

CBU meets in Havana for 47th assembly
THE Caribbean Broadcasting Union (CBU), the region's premier organisation representing radio and television broadcasters from English, French, Spanish and Dutch-speaking countries and territories across the wider Caribbean

Autopsy ordered on body after death on cargo ship
The deceased has been identified as Anastacio Rocamora.




Send page by E-Mail


Loading


Support TriniView


To send comments, articles and suggestions or to report errors,
.
If you want your name withheld from publication, please state so in your submission and supply a
nom de plume.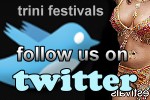 Contact Us
trinidadandtobagonews

Postal Address:
Trinidadand
TobagoNews.com
P.O. BOX 6505
Maraval,
Trinidad and Tobago,
West Indies.

Phone:
1-868-628-0905