DAILY NEWS
FAMILY TRAGEDY
Wednesday, July 30, 2014
JUDGES, MPs LOSE
Tuesday, July 29, 2014
IT WAS ANIL
Monday, July 28, 2014
Fuad sidelined
Sunday, July 27, 2014
R.I.P LIFE SPORT
Saturday, July 26, 2014
Another member quits Integrity body
Friday, July 25, 2014
BAKR'S THREAT
Thursday, July 24, 2014

Headlines

ARTICLES & LETTERS
Lifesport, Scholarships and Meeting of Community Leaders
Tuesday, July 29, 2014
McComie's comments not shared by PM's office
Saturday, July 26, 2014
Senator Al Rawi Corridored Or Corroded Vision
Sunday, July 20, 2014
Dislocating the Drainage System of Caroni
Friday, July 11, 2014
PM's Statement on Salaries and Pension Bills
Tuesday, June 24, 2014
Events in Trinidad for June
Thursday, June 12, 2014
PM: No action against Minister Anil Roberts at this time
Thursday, June 12, 2014

Articles

International Opinions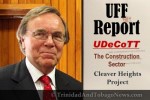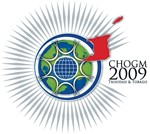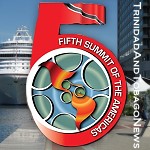 AFRICA (Video)

The Great African Scandal (Video)
Robert Beckford visits Ghana to investigate the hidden costs of rice, chocolate and gold and why, 50 years after independence, a country so rich in natural resources is one of the poorest in the world...
Continue to Video



| | |
| --- | --- |
| | |


News and Commentaries from Various News Sources in T&T

FAMILY TRAGEDY
Posted: Wednesday, July 30, 2014

FAMILY TRAGEDY
Father, mother, son killed by garbage truck on Uriah Butler Highway

EID TRAGEDY

Triple fatality on highway

Griffith orders more audits
... audits will soon be conducted into all the social programmes run by his ministry, including the Citizen Security Programme (CSP), the National Mentorship Programme (NMP) and Hoop of Life.

Rajaee Ali: We have only ourselves to blame
FORMER coordinator of the Carapo leg of the defunct Life Sport Programme, Rajaee Ali yesterday said he is not pointing fingers at those who have labelled him and others in his Jamaat, as liars and thieves

Imam lashes out at extremists
Muslims urged to set moral standards for the world to follow...

Hearing for Trinis held in Venezuela adjourned
Five Trinidadians detained in Venezuela for 131 days were disappointed yesterday when their tribunal hearing was adjourned to August 18.

'Stop beating your wives'
IMAM Yaseen Fernandez, in his Eid-ul-Fitr sermon yesterday ... he has to deal with a large number of women weeping in the face of licks from their husbands.

Malala celebrates EID MUBARAK with children at the Lady Hochoy Centre (South)

Education activist explores Buccoo Reef

Deyalsingh: Govt shutting down Opposition bench
When it comes to proposed amendments to Bills debated in the House of Representatives.

Japan interested in building pan factory
PRIME Minister Kamla Persad-Bissessar has offered to partner with the Japanese government to establish a pan factory in this country.

'Distance should not be a barrier to business'
Zhu Shouchen, executive secretary, ALL-China Journalists Association, said distance should not be a barrier to communication and trade between China, Asia, Trinidad and Tobago and the Caribbean.

Turkey to establish embassy in T&T

G20 special representative visits T&T
The 2014 Global Twenty agenda (G20), will focus on promoting stronger economic growth as well as increasing the ability of the global economy to withstand future shocks.

Repairs completed at Petrotrin oil spill site

Country's youngest kidney transplant recipient

Genocide in African slavery
Sir Hilary calls for reparatory justice

Historian: Labour movement must be force of change
HISTORIAN Dr Jerome Teelucksingh:

Remembering WWI
...Aug 4, 5 symposium at Military Museum

Tobago masjid head questions arrests in Carapo
Imam Muzafar Mohammed is calling on the authorities to tell the Muslim population why a number of them were arrested and then released without any charges being laid.

Attorney: Education Ministry to blame for teens taking $30,000
...they were trying to provide for themselves

Jamaican with bogus driver's permit fined
A JAMAICAN who pleaded guilty to having a bogus driver's permit was fined $7,800 for three offences.

Woman succumbs in hospital
Shot on Sunday night in Carapichaima...




Send page by E-Mail


Loading
July 30, 2014
Posted: Wednesday, July 30, 2014

Hot Guyanese, Bajan party politics
By Rickey Singh

China's big shadow over Japan PM's visit
By Ronald Sanders




Send page by E-Mail

July, 28, 2014
Posted: Monday, July 28, 2014

Why Minister Anil Roberts should resign
By Michael Harris

Clouding the celebrations
By Keith Subero

Call for CCJ probe
By Sheila Rampersad




Send page by E-Mail

July 27, 2014
Posted: Sunday, July 27, 2014

Past perfect
By Andre Bagoo

Conduct unbecoming
By Raffique Shah

Playing Police and Thief
By Sunity Maharaj

From 'hot spots' to 'sweet spots'
By Lennox Grant

Brazil Changes Course
By Selwyn Ryan

Adding voices
By Martin Daly




Send page by E-Mail

July, 26, 2014
Posted: Saturday, July 26, 2014

Treading water under PM's gaze
Express Editorial




Send page by E-Mail

July, 24, 2014
Posted: Thursday, July 24, 2014

Naming protocols
By Winford James




Send page by E-Mail

June 23, 2014
Posted: Wednesday, July 23, 2014

Barbados' brewing political storm
By Rickey Singh




Send page by E-Mail




Support TriniView


To send comments, articles and suggestions or to report errors,
.
If you want your name withheld from publication, please state so in your submission and supply a
nom de plume.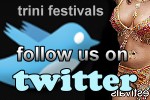 Contact Us
trinidadandtobagonews

Postal Address:
Trinidadand
TobagoNews.com
P.O. BOX 6505
Maraval,
Trinidad and Tobago,
West Indies.

Phone:
1-868-628-0905