DAILY NEWS
Boy, 9, was shot through the heart
Tuesday, August 23, 2016
Rio throws final party
Monday, August 22, 2016
Javelin bronze for T&T
Sunday, August 21, 2016
EBC wrong but election result stays
Saturday, August 20, 2016
I DO NOT HAVE CANCER
Friday, August 19, 2016
Lee Ahye places sixth in Rio
Thursday, August 18, 2016
Rowley: I am fine
Wednesday, August 17, 2016

Headlines

ARTICLES & LETTERS
On the Colfire Dress Code
Monday, August 22, 2016
On the Chief Servant Makandal Daaga....and latent ignorance
Thursday, August 11, 2016
My Friend, The Late Karl Case
Sunday, August 7, 2016
May Their Bread Be Buttered Over
Tuesday, August 2, 2016
Let the Jackasses Bray
Sunday, July 24, 2016
Preserving Historic Memory
Sunday, July 10, 2016
London Bridge...
Monday, June 27, 2016

Articles

International Opinions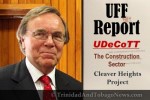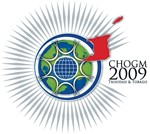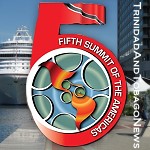 AFRICA (Video)

The Great African Scandal (Video)
Robert Beckford visits Ghana to investigate the hidden costs of rice, chocolate and gold and why, 50 years after independence, a country so rich in natural resources is one of the poorest in the world...
Continue to Video



| | |
| --- | --- |
| | |


News and Commentaries from Various News Sources in T&T

Boy, 9, was shot through the heart
Posted: Tuesday, August 23, 2016

7% online tax not likely in September
THE seven per cent tax on online purchases of goods and services through the Internet from retail companies resident overseas is not expected to come into effect next month. Asked if the levy comes into effect in September, as announced on April 8, Finance Minister Colm Imbert said via text message.

Zika ruled out in 4 microcephaly baby births

Zika breeding sites still present in Maraval

Plan for Japan must start now
National Association of Athletic Administrations (NAAA) president Ephraim Serrette believes better systems must be put in place for local athletes to make a mark on the world stage.

Boy, 9, was shot through the heart
...no chance of survival said pathologist

Mother of nine-year-old murder victim: No drug link in my son's killing

Office of PM returning to Whitehall
THE Office of the Prime Minister (OPM) will be returning to its original site, Whitehall.

Parliament resumes Sept 8
PARLIAMENT is due to resume on September 8, officials said yesterday.

EBC likely to discuss election verdict Thursday
THE ELECTIONS and Boundaries Commission (EBC) is due to meet this week and is expected to consider the implications of a finding by the High Court that its extension of general election voting hours on September 7, 2015, was illegal.

Tight security for Defence Ministers talks
NATIONAL Security Minister Edmund Dillon said yesterday all necessary precautions would be taken to ensure the safety of delegates visiting Trinidad for the Twelfth Conference of Defence Ministers of the Americas (CDMA) in October.

UWI students must pay new fee
STUDENTS registering at the University of the West Indies (UWI) St Augustine Campus for the 2016- 2017 academic year will now be required to pay a $500 Student Amenities Fee, aimed at enhancing and improving facilities offered to students.

Leaders show off arsenal
A video depicting known gang leaders, some of whom are in currently in jail, is engaging the attention of Criminal Gang and Intelligence Unit (CGIU) and the Strategic Services Agency - this country's main surveillance unit, as they gather information on suspected criminals.

Wife grieves for murdered maxi man
Change your life, or one day the same thing would happen to you. This was the message Judy Subero, the grieving wife of murder victim Doodnath Beharry, yesterday sent to the persons responsible for the death of her husband.

Thief nabbed in sting operation
A sting operation in Port of Spain on Sunday afternoon has resulted in the capture of a man who attempted to extort money from a woman after he robbed her of her personal belongings.

Man caught with ammo, rifle parts
A 50-year-old man is in custody after he was allegedly found with 20 rounds of 7.62mm ammunition in his possession.

Man fined $6,000 for drunk driving
A LABOURER who celebrated Keshorn Walcott's bronze medal achievement at the Rio Olympics last Saturday was yesterday ordered to pay a $6,000 fine for drunk driving.

Second time drunk driver fined $15,000

Man accused of rape, attempted murder on $85,000 bail
A Claxton Bay security officer accused of kidnapping, raping, robbing and attempting to murder a 16-year-old girl has been granted $85,000 bail.

Dog pound shut down after graphic video
A video of malnourished stray dogs being euthanised at the San Fernando pound through lethal injections, has prompted San Fernando Mayor Kazim Hosein to close the pound temporally.

Mom's killing a senseless act
THE murder of mother of two Sue-Ann Titus, 50, was a senseless act. So said grieving relative Daughn Raghunanan as she delivered the eulogy of her aunt's funeral service yesterday.

Mom charged with smuggling drugs for son
A MOTHER, who allegedly attempted to smuggle marijuana in the sole of a pair of sneakers for her son who is in police custody charged with murder, appeared in the Mayaro Magistrate's Court yesterday.

Illegal casino busted
OVER 300 police officers from several police divisions and units as well as soldiers and customs and excise officers, on Sunday, cordoned off the Sea Lots area, between 4 am and 9 am, to carry out a massive anti-crime operation.




Send page by E-Mail


Loading


Support TriniView


To send comments, articles and suggestions or to report errors,
.
If you want your name withheld from publication, please state so in your submission and supply a
nom de plume.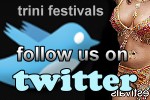 Contact Us
trinidadandtobagonews

Postal Address:
Trinidadand
TobagoNews.com
P.O. BOX 6505
Maraval,
Trinidad and Tobago,
West Indies.

Phone:
1-868-628-0905