DAILY NEWS
GANG CHARGES DROPPED
Saturday, May 28, 2016
Cops nab ISIS threat suspect
Friday, May 27, 2016
PM predicts good times
Thursday, May 26, 2016
COP, SOLDIER KILLED
Wednesday, May 25, 2016
US$50M TRADE DEAL
Tuesday, May 24, 2016
Maduro facing protests...
Monday, May 23, 2016
Bid rigging now a crime
Sunday, May 22, 2016

Headlines

ARTICLES & LETTERS
PNM's Betrayal
Thursday, May 5, 2016
"Chinese Bridge" Chinese Proficiency Competition Press Conference
Tuesday, May 3, 2016
Allyuh Still Blaming Ghetto and Music?
Monday, February 29, 2016
Medical Advisory Board Will Level the Field
Tuesday, February 23, 2016
Aging in this cussed country
Monday, January 4, 2016
PM Rowley Should Have Been Here
Saturday, January 2, 2016
The Pathology of the Firing of Jwala
Friday, December 25, 2015

Articles

International Opinions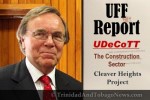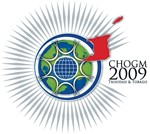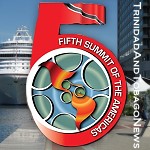 AFRICA (Video)

The Great African Scandal (Video)
Robert Beckford visits Ghana to investigate the hidden costs of rice, chocolate and gold and why, 50 years after independence, a country so rich in natural resources is one of the poorest in the world...
Continue to Video



| | |
| --- | --- |
| | |


News and Commentaries from Various News Sources in T&T

GANG CHARGES DROPPED
Posted: Saturday, May 28, 2016

GANG CHARGES DROPPED
OUTBURSTS of praise, in Islam, were heard in the Port-of- Spain Eighth Magistrates Court yesterday after 13 persons charged with being gang members, in the Dana Seetahal murder inquiry, were set free. In a ruling against an application by the prosecution, to amend the gang-member charges, Senior Magistrate Indrani Cedeno said it would not be in the interest of justice to do so.

Dana accused freed
A blunder by the Office of the Director of Public Prosecutions (DPP) has led to the freeing of a man accused of being a member of the gang allegedly responsible for the assassination of former Independent senator Dana Seetahal, SC.

No charges yet...but 'bomb caller' still in custody
A 46-year-old suspect who was detained for questioning in relation to a threat against Trincity Mall in East Trinidad remains in police custody. This was confirmed yesterday by head of the corporation communications unit for the T&T Police Service, Ellen Lewis.

Hoax Isis bomb threat caller faces 15 years in jail

'Carmona must sign off on SSA'
UP TO YESTERDAY, Parliament officials were yet to be notified of an assent from President Anthony Carmona in relation to legislation designed to widen the sanctioned powers of the Strategic Services Agency (SSA).

Who has lawful access to SSA phone tap info?
THE Strategic Services Agency (Amendment) Bill seems set to remain the stuff of a political tug-of-war. The amendment, endlessly wrangled over in Parliament, enhances the capacity and reach of the security agency.

Al-Rawi: Scandalous Ramlogan profits from UNC negligence
ATTORNEY General Faris Al-Rawi has described as "scandalous", former Attorney General Anand Ramlogan is prosecuting claims of unconstitutionality regarding detention of minors, when he was involved in proclaiming laws that were not ready, effectively profiting from his own then government's negligence.

'Social media being used for mischief'
Acting Minister of National Security Stuart Young yesterday lamented that social media was being used for mischief. Speaking at a news conference at Riverside Plaza, Port of Spain, Young said on a daily basis he sees people using social media to spread lies.

Cops get audio-visual interrogation equipment

See, hear police actions with new recorders
New video and audio recording systems installed at the Financial Intelligence Bureau (FIB) will help to protect the police from false claims of mistreatment, according to FIB deputy director Terrence Pierre.

Cop shot after confronting Sea Lots gunman
One man is in police custody following the shooting of an off-duty police officer on Thursday night, while police were still searching for two other men in relation to the incident up to last night.





Send page by E-Mail


Loading


Support TriniView


To send comments, articles and suggestions or to report errors,
.
If you want your name withheld from publication, please state so in your submission and supply a
nom de plume.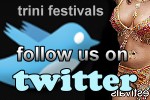 Contact Us
trinidadandtobagonews

Postal Address:
Trinidadand
TobagoNews.com
P.O. BOX 6505
Maraval,
Trinidad and Tobago,
West Indies.

Phone:
1-868-628-0905