DAILY NEWS
OH HAPPY DAY
Friday, April 29, 2016
COP'S BULLET KILLS GRANNY
Thursday, April 28, 2016
DID YOU WORK FOR ARCELORMITTAL?
Wednesday, April 27, 2016
BOY, 3, SHOT
Tuesday, April 26, 2016
Imbert not sure of what he's doing
Monday, April 25, 2016
SWEET DRINKS DEAL
Sunday, April 24, 2016
BANDIT TORTURE
Saturday, April 23, 2016

Headlines

ARTICLES & LETTERS
Allyuh Still Blaming Ghetto and Music?
Monday, February 29, 2016
Medical Advisory Board Will Level the Field
Tuesday, February 23, 2016
Aging in this cussed country
Monday, January 4, 2016
PM Rowley Should Have Been Here
Saturday, January 2, 2016
The Pathology of the Firing of Jwala
Friday, December 25, 2015
"Chinese Bridge" Chinese Proficiency Competition Press Conference
Tuesday, May 3, 2016
Ecology of Central Bank's Governor Disclosures
Saturday, December 12, 2015

Articles

International Opinions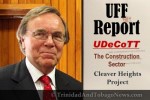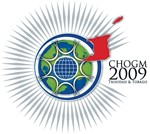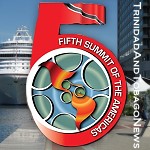 AFRICA (Video)

The Great African Scandal (Video)
Robert Beckford visits Ghana to investigate the hidden costs of rice, chocolate and gold and why, 50 years after independence, a country so rich in natural resources is one of the poorest in the world...
Continue to Video


Latest TriniView.com Articles


News and Commentaries from Various News Sources in T&T

OH HAPPY DAY
Posted: Friday, April 29, 2016

OH HAPPY DAY
FOR 28 long years, Albert Edwards knew no life other than the one spent behind prison walls.

Investigate them all
PRIME Minister Dr Keith Rowley is calling on the authorities to investigate reports of misconduct in public office, corrupt or dishonest conduct and breach in public life by politicians

Moonilal calls on Rowley to resign
...in the aftermath of what Moonilal described as scandalous and reckless allegations made against hundreds of police officers by the Prime Minister.

Suspect in bad way at hospital
Armed bandit leaves cohort as patrons attack

Not so, Archbishop Harris
PRESIDENT of the Inter-Religious Organisation (IRO) Bro Harrypersad Maharaj strongly disagrees with a petition being put forward by the head of the local Roman Catholic Church

Pardon petition now online
RC Church seeks wider audience...

Imbert to investigate Clico, CL bail out
FINANCE Minister Colm Imbert will be conducting a forensic audit to establish how much taxpayers' money was put into the bailout of Colonial Life Insurance Company (Clico)

Rowley: Abortion discourse ongoing

Industrial environment carries 'some inevitable risks'
Petrotrin's Manager of Corporate Communications Gillian Friday underlines that safety is a key strategic focus area which must not be compromised in "our efforts to build a sustainable enterprise".

Help for 800 jobless WASA guards
EPA to meet with former employer

Khan supports increased CNG use
SOME $20,000 per year can be saved on the fuel-bill of a maxitaxi driver who switches from diesel to compressed natural gas (CNG)

PCA launches separate probe
Pensioner killed by cop's bullet...

NUGFW wants pension for daily paid
A PENSION plan for all daily rated public servants is number one on a list of items which the National Union of Government and Federated Workers (NUGFW) wants addressed

Evidential objections begin in UNC petitions

Girl stung by scorpion, on road to recovery
FOUR-YEAR-OLD Nicola Dyer who was stung by a scorpion at Maraval on Monday afternoon was up and about at the Wendy Fitzwilliams Paediatric Hospital

QRC principal: Media only care about selling its papers
...failure to cover the accomplishments of this country's young people.

Stabbed body found in Bagatelle
Less than one day after announcing that the Western Division had seen a 53 per cent reduction in homicides in its district...

Cops: Murder suspect flees to Venezuela
Police believe the suspect who shot and killed Guyanese national Khemraj Persaud and injured another man has fled to Venezuela.

Sean Luke accused back in court
TEN years after six-year-old Sean Luke bled to death after being sodomised with a cane stalk, the case against the two accused of his murder—children at the time of the killing—continues

Dollar bill device to sniff cocaine
A MAN found a novel way to sniff cocaine - pouring it into a dollar bill which he rolled into a cylindrical tube...

Murders everywhere
Murders in Trinidad and Tobago are no longer happening in specific "hot spot" regions.




Send page by E-Mail


Loading


Support TriniView


To send comments, articles and suggestions or to report errors,
.
If you want your name withheld from publication, please state so in your submission and supply a
nom de plume.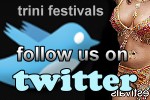 Contact Us
trinidadandtobagonews

Postal Address:
Trinidadand
TobagoNews.com
P.O. BOX 6505
Maraval,
Trinidad and Tobago,
West Indies.

Phone:
1-868-628-0905