DAILY NEWS
RAIN WREAKS HAVOC
Monday, July 6, 2015
I AM NO $8M MAN
Sunday, July 5, 2015
'I invest in agriculture'
Saturday, July 4, 2015
T&T officially upgraded to Olympic 4x1 silver
Friday, July 3, 2015
ANUSHA'S NO 1
Thursday, July 2, 2015
SoE LIES
Wednesday, July 1, 2015
HELL IN CELLS
Tuesday, June 30, 2015

Headlines

ARTICLES & LETTERS
Rowley Must Clear the Pre-Debates Decks
Wednesday, June 17, 2015
"Chinese Bridge" Chinese Proficiency Competition Press Conference
Tuesday, May 3, 2016
Disband the Debates Commission
Monday, June 8, 2015
Dr. Clifford Frederick Ramcharan – An Appreciation
Tuesday, April 21, 2015
Hillview College Diamond Jubilee Celebrations
Thursday, April 9, 2015
UNC's Anansi Moment
Wednesday, April 1, 2015
Dismantling the National Heritage of Caroni
Friday, March 27, 2015

Articles

International Opinions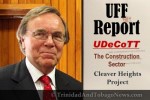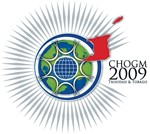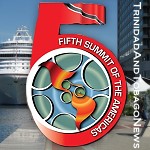 AFRICA (Video)

The Great African Scandal (Video)
Robert Beckford visits Ghana to investigate the hidden costs of rice, chocolate and gold and why, 50 years after independence, a country so rich in natural resources is one of the poorest in the world...
Continue to Video



| | |
| --- | --- |
| | |


News and Commentaries from Various News Sources in T&T

RAIN WREAKS HAVOC
Posted: Monday, July 6, 2015

RAIN WREAKS HAVOC
HEAVY rainfall and strong winds resulted in major flooding in various parts of Central, South and East Trinidad

Homes flooded in Chaguanas East and West

Police arrest eight in Enterprise
EIGHT people were arrested during a police exercise in Enterprise, Chaguanas, yesterday.

Wanted men held in Enterprise

Two in Warner peace deal held by police ILP: Why were they arrested?

No sign of soldiers in Enterprise

Jack hits President on 'rumshop logic'

Prisons officers uneasy over relocation of inmates

Body of uncle of PNM candidate found
THE BODY of Lionel Jennings, an uncle of People's National Movement candidate for Tabaquite Kevin Chan, was found yesterday in a forested area near his home.

HELP FOR BABIES OF RAPE
Trinis climb world's highest mountains to raise funds

Political scientists: Third parties will split votes

Ramesh, Abdulah launch Citizens Intervention
...series of town hall meetings and public forums to educate the population on the issues facing nation in the lead up to the September 7 General Election.

Cadiz: Dumping of rubbish causing Chaguanas flooding

Secrets of the Great House

Drug trafficking suspected
THE FINANCIAL Intelligence Unit (FIU) of Trinidad and Tobago has noted an increase of small intra-island money transfers through money remitters like MoneyGram and Western Union

Reggae star detained, taken to court over debt
MOMENTS before reggae singer Reano "Busy Signal" Gordon was due to perform at Saturday's "Together As One" concert, he was taken to court for failing to repay over US$37,000...

Patient at Sando hospital found hanging in washroom
A LA BREA man who was a patient at San Fernando Teaching Hospital was discovered hanging on the compound yesterday.

Trini among 21 arrested in lottery scam
A Trinidadian national and a 16-year-old pupil were among 21 persons held by the police in western Jamaica during an anti-scamming operation.




Send page by E-Mail


Loading
July 06, 2015
Posted: Monday, July 6, 2015

Greece vs IMF
By Marion O'Callaghan

The private lives of public people
By Michael Harris

A thumbs-down and a heads-up
By Keith Subero




Send page by E-Mail

July 05, 2015
Posted: Sunday, July 5, 2015

Still Searching for Second Force
By Sunity Maharaj

Mismanaging the economy
By Raffique Shah

Expanding cash register politics
By Martin Daly

Ramadan mosque murder distracts T&T
By Lennox Grant

Gay equality, supreme rights
By Andre Bagoo




Send page by E-Mail

July 02, 2015
Posted: Thursday, July 2, 2015

T&T's oil knight
By Bridget Brereton

Three questions
By Winford James




Send page by E-Mail

July 01, 2015
Posted: Wednesday, July 1, 2015

Of Warner's politics and Caricom's agenda
By Rickey Singh




Send page by E-Mail

June 30, 2015
Posted: Tuesday, June 30, 2015

DR citizenship issue in context
By Bruce Golding





Send page by E-Mail

June 29, 2015
Posted: Monday, June 29, 2015

Joan Baez sings
By Marion O'Callaghan

What the police can't do
By Keith Subero

Buried under the sewage
By Michael Harris




Send page by E-Mail




Support TriniView


To send comments, articles and suggestions or to report errors,
.
If you want your name withheld from publication, please state so in your submission and supply a
nom de plume.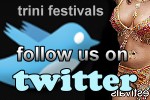 Contact Us
trinidadandtobagonews

Postal Address:
Trinidadand
TobagoNews.com
P.O. BOX 6505
Maraval,
Trinidad and Tobago,
West Indies.

Phone:
1-868-628-0905