DAILY NEWS
THE BIG DEBATE IS ON
Tuesday, May 5, 2015
Moody's rating a bad sign
Monday, May 4, 2015
Terror Attack On Dana
Sunday, May 3, 2015
T&T suffers big blow
Saturday, May 2, 2015
IT'S A COVER-UP
Friday, May 1, 2015
DON'T LIKE IT? LEAVE!
Thursday, April 30, 2015
WHY DID SAJID DIE
Wednesday, April 29, 2015

Headlines

ARTICLES & LETTERS
"Chinese Bridge" Chinese Proficiency Competition Press Conference
Tuesday, May 3, 2016
Dr. Clifford Frederick Ramcharan – An Appreciation
Tuesday, April 21, 2015
Hillview College Diamond Jubilee Celebrations
Thursday, April 9, 2015
UNC's Anansi Moment
Wednesday, April 1, 2015
Dismantling the National Heritage of Caroni
Friday, March 27, 2015
Race versus Ethnicity in T&T
Thursday, March 19, 2015
Pioneering Inclusive and Regionally Balanced Development in T&T
Thursday, March 19, 2015

Articles

International Opinions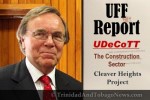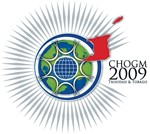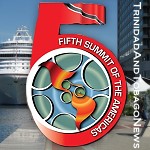 AFRICA (Video)

The Great African Scandal (Video)
Robert Beckford visits Ghana to investigate the hidden costs of rice, chocolate and gold and why, 50 years after independence, a country so rich in natural resources is one of the poorest in the world...
Continue to Video



| | |
| --- | --- |
| | |


News and Commentaries from Various News Sources in T&T

THE BIG DEBATE IS ON
Posted: Tuesday, May 5, 2015

THE BIG DEBATE IS ON
PM, ROWLEY agree to leaders' face-off

Kamla, Rowley, agree to election debate

Kamla calls for candidate nominations
Prime Minister Kamla Persad-Bissessar last night called on her troops to get ready with an open call for nominations for candidates from May 11.

Central Bank hit over downgrade
The latest Moody's report points to and underscores the failure of the Central Bank to manage the monetary affairs of the country.

We won't stop development
PM postive despite Moody's downgrade

Govt ignored deficit warnings
Mary King on Moody's downgrade

...Chamber confident in national economy

New Tobago party wants probe into THA's accounts
New Tobago party, the Tobago Forwards, has accused the PNM-controlled Tobago House of Assembly of "mismanaging and misappropriating billions" in public funds

"Chinese Bridge" Chinese Proficiency Competition Press Conference
Preliminary competition of the "Chinese Bridge" Chinese Proficiency Competition 2015

Five in police custody
Cop hit with brick at Borough Day

JACK LYING ON ME
FORMER Attorney General Anand Ramlogan

Ramlogan: I can't say I trusted Warner...
FORMER attorney general Anand Ramlogan yesterday testified for close to three hours at the hearing of a civil lawsuit he filed against his former Cabinet colleague Jack Warner.

I did not trust Warner with my personal info

Come and say it outside
Rowley to Moonilal on One Woodbrook Place property:

Legal delay stumps Children's Authority
New board appointed but...

Nurses to meet with violent mom to be

'Complicated pregnancy'
Relatives: How did Valarie die?

Pregnant woman's autopsy on hold
RELATIVES of a pregnant Point Fortin woman, who died shortly after being brought to the Point Fortin Area Hospital last Saturday

Million dollar car destroyed in crash
Mechanic takes $m supercar on a spin, and... Crashes, destroys it

Tax refund for big maxi owners
After 15-year wait...

Sacha Cosmetics is Caribbean Exporter of the Year

'Journalists marginalised'
DESPITE Trinidad and Tobago's relatively high ranking in the region in terms of press freedoms

Women judges pay tribute to 'fearless' Dana
The late Dana Seetahal was the epitome of the advocate, fearless commentator, tireless in her efforts to improve the justice system and well respected in and out of the courts.

Director of Sport suspended over airline tickets
Director of Sport in the Ministry of Sport Dave Bobb has been suspended from duties due to an internal investigation into the misappropriation of funds for airline tickets in 2014.

Two women charged with stealing clothes
TWO women charged with stealing blouses and a dress from the clothing store where they were employed were taken to court yesterday handcuffed to each other.

Confusion over HDC's role
... the Housing Development Corporation (HDC) was involved in Las Alturas housing project even before the project was taken over from the Urban Development Corporation of Trinidad and Tobago (UDeCOTT) in 2006.

Lionel Coker laid to rest Family intends to sue paper over nude photo

Driver's permit taken away for 12 months
Guilty of dangerous driving and DUI charges...




Send page by E-Mail


Loading
May 04, 2015
Posted: Monday, May 4, 2015

Mood swings
By Keith Subero

CCJ vs Privy Council....again!
By Michael Harris

Race or ethnicity?
Marion O'Callaghan




Send page by E-Mail

May 03, 2015
Posted: Sunday, May 3, 2015

Who's Minding the Store
By Peter O'Connor

Jowelle, a hero
By Andre Bagoo

A horror story
By Raffique Shah

Announcing the date
By Martin Daly

Kamla—The Years in Review (Pt 1)
By Selwyn Ryan

HOW things go from stable to negative
By Sunity Maharaj

In 'happiest' place, a slice of life lived
By Lennox Grant




Send page by E-Mail

April 29, 2015
Posted: Wednesday, April 29, 2015

The 'Trini/Vincy' polls game
By Rickey Singh




Send page by E-Mail

April 28, 2015
Posted: Tuesday, April 28, 2015

The THA replies
By Reginald Dumas

On the road to reparations
By Andy Johnson




Send page by E-Mail

April 27, 2015
Posted: Monday, April 27, 2015

Free church, free people
By Marion O'Callaghan

Behind the promise of a causeway
By Michael Harris

The person in the mirror
By Keith Subero




Send page by E-Mail

April 26, 2015
Posted: Sunday, April 26, 2015

Remove Cuban embargo now retained for spite
Express Editorial

Causeway a lost cause
By Raffique Shah

The Imperative of the Mellowing Process
By Martin Daly

The Rising and Declining Gentry
By Selwyn Ryan

World of Work as theatre of all fall down
By Lennox Grant

Cupcakes and cabals
By Andre Bagoo

The Other Republic
By Sunity Maharaj




Send page by E-Mail




Support TriniView


To send comments, articles and suggestions or to report errors,
.
If you want your name withheld from publication, please state so in your submission and supply a
nom de plume.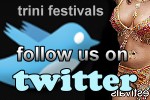 Contact Us
trinidadandtobagonews

Postal Address:
Trinidadand
TobagoNews.com
P.O. BOX 6505
Maraval,
Trinidad and Tobago,
West Indies.

Phone:
1-868-628-0905