DAILY NEWS
WAS MARCIA MURDERED
Sunday, January 25, 2015
JACK STUMPED
Saturday, January 24, 2015
STOP $.3m RETREAT
Friday, January 23, 2015
Cops to probe court error
Thursday, January 22, 2015
Anand vs Rowley...again
Wednesday, January 21, 2015
PM to attend energy talks in Washington
Tuesday, January 20, 2015
Students to protest for grades
Monday, January 19, 2015

Headlines

ARTICLES & LETTERS
Aramalaya as the Catalyst for Hillview Today
Thursday, January 22, 2015
Hillview Honours Panman Pat
Wednesday, January 14, 2015
Road Demonstration at Frederick Settlement
Friday, January 2, 2015
Taxpayers Must Intervene in the Curepe Interchange
Friday, December 12, 2014
Celebrating the Legacy of the late Panalal Mahadeo
Thursday, December 4, 2014
Decoding racial tensions in United States
Friday, November 28, 2014
Disastrous Flooding in Manzanilla
Wednesday, November 26, 2014

Articles

International Opinions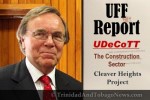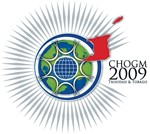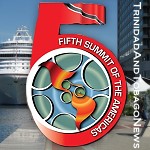 AFRICA (Video)

The Great African Scandal (Video)
Robert Beckford visits Ghana to investigate the hidden costs of rice, chocolate and gold and why, 50 years after independence, a country so rich in natural resources is one of the poorest in the world...
Continue to Video




SHAKTIYANA – The Primordial Energy
By TriniView.com - Event Date: Oct. 11, 2014
On Saturday 11th October, 2014, Nrityanjali Theatre (Institute for the Arts and Culture), in collaboration with Mahatma Gandhi Institute for Cultural Co-operation, hosted its annual Classical Indian Ballet.



Flooding in Manzanilla
By TriniView.com - Event Date: Oct. 31, 2014
On Monday 17th November, 2014, a Trinidadandtobagonews.com reporter visited the Manzanilla/Mayaro road which flooded and collapsed due to erosion caused by consistent rainfall, high tide conditions and the overflowing of the Nariva Swamp.



President's 2014 Calypso Reception
By TriniView.com - Event Date: Oct. 31, 2014
On Friday 31st October, 2014, President's Annual Calypso Reception was held at the National Academy for the Performing Arts. Decorators for the event had done a remarkable job as gold covered tables stood at intervals accentuated with lovely, fresh floral arrangements...



COCO Dance Festival 2014
By TriniView Reporters - Event Date: Oct. 03, 2014
On Monday 22nd The Contemporary Choreographers' Collective (COCO) Dance Festival opened in Queen's Hall on Friday 3rd October, 2014, for its sixth annual showcasing of dance pieces from across the Caribbean and around the world.



Cubes in Space 2014 Awards Ceremony
By TriniView Reporters - Event Date: Aug. 26, 2014
On September 26th 2014, Trinidad and Tobago was the host of the Cubes in Space awards ceremony which was held at the residence of the Canadian High Commissioner in Fairways, Maraval...



News and Commentaries from Various News Sources in T&T

WAS MARCIA MURDERED
Posted: Sunday, January 25, 2015

TV host dies in fire at home
Her attorney: Henville due to file divorce papers in court tomorrow...

Journalist found dead in her bedroom


Two weeks after the passing of veteran journalist, Raoul Pantin, the local media fraternity has again lost one of its own - this time tragically.

PM shocked, saddened
Henville 'fearless in pursuit of truth'

AG DUCKS
Attorney Gene­ral Anand Ramlogan has refused to confirm or deny an allegation that six days before attorney David West was appointed director of the Police Complaints Authority (PCA), he asked him to withdraw his witness statement in a defamation lawsuit rela­ting to the failed extradition involving Section 34 applicants Steve Ferguson and Ishwar Galbaransingh in exchange for him being selected for the job.

Verna: Politicians don't care
Former Child Development Minister Verna St Rose-Greaves yesterday accused parliamentarians of not caring for the country's children enough to find ways to work together in the children's best interest. She noted that children's legislation had been on the table for approximately 15 years, and still there seemed to be a disconnect by parliamentarians.

PM leads in Nacta poll
A poll conducted by the North American Caribbean Teachers Association (Nacta) has shown that Prime Minister Kamla Persad-Bissessar still enjoys an approval rating of 51 per cent among party members and supporters, five years after being elected UNC political leader. Opposition Leader Dr Keith Row

Change a must
Trinidad and Tobago is crying out for leadership that is fresh, dynamic and all-embracing as opposed to that which is tribalistic and separatist.

$100m IDB loan to develop land for squatters, the landless

Concerns over the 'lone ranger'
Several high level security officials are expressing concern over what they seem to be National Security Minister Gary Griffith's "lone ranger" approach in the fight against crime.

Visiting Chinese medics making a difference
On January 13, a 37-year-old woman spent 20 hours under the knife at the San Fernando General Hospital to remove a brain tumour almost the size of a table tennis ball.

'No limit to adoption of T&T children'
Foreigners, such as celebrity couple Angelina Jolie and Brad Pitt, could one day be able to adopt children of Trinidad and Tobago in need of a loving home, says Minister in the Ministry of Works Stacy Roopnarine.




Send page by E-Mail


Loading
January 25, 2015
Posted: Sunday, January 25, 2015

Grief upon outrage
By Sunity Maharaj

The wrecker say vroom
By Martin Daly

Elections and the Price of Oil
By Selwyn Ryan

Carnival: Unshakable mandate of state
By Lennox Grant

Fit for the military
By Raffique Shah

The PM faces Parliament
By Professor Ramesh Deosaran

The end of the road
By Suzanne Mills

Political innovation instead of political (ex)change
By Jamille Broome




Send page by E-Mail

January 19, 2015
Posted: Monday, January 19, 2015

The global revolutionary situation
By Wayne Kublalsingh

Nurturing innovation
By Michael Harris

Anything goes, so red alert
By Keith Subero




Send page by E-Mail

January 18, 2015
Posted: Sunday, January 18, 2015

Carnival time and Carnival life
By Martin Daly

Business and Politics
By Selwyn Ryan

Beyond epitaph: Saga awaits the telling
By Lennox Grant

Divided and Ruled
By Sunity Maharaj

Talk Raoul, talk history
By Raffique Shah

Adjustments and silver lining
By Peter O'Connor

Inactivity worse than obesity
By Yusuff Ali




Send page by E-Mail

January 12, 2014
Posted: Monday, January 12, 2015

Cuba's negritude poets
By Marion O'Callaghan

Three-phase trick
By keith Subero

'Charlie' and the terror factory
By Michael Harris




Send page by E-Mail

January 07, 2015
Posted: Wednesday, January 7, 2015

Guyana opposition's guessing game
By Rickey Singh




Send page by E-Mail

January 05, 2015
Posted: Monday, January 5, 2015

Half-mast in Cuba
By Marion O'Callaghan

Going down the wrong road
By keith Subero

Unto the breach, once more ...
By Michael Harris




Send page by E-Mail




Support TriniView


To send comments, articles and suggestions or to report errors,
.
If you want your name withheld from publication, please state so in your submission and supply a
nom de plume.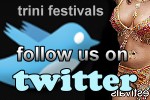 Contact Us
trinidadandtobagonews

Postal Address:
Trinidadand
TobagoNews.com
P.O. BOX 6505
Maraval,
Trinidad and Tobago,
West Indies.

Phone:
1-868-628-0905