DAILY NEWS
Hundreds must wait for relief
Saturday, February 28, 2015
TTUTA concerned about long delays
Saturday, February 28, 2015
TTUTA concerned about long delays
Friday, February 27, 2015
WATER SCARE
Thursday, February 26, 2015
SISTER KAMLA
Wednesday, February 25, 2015
CREED PM'S PICK
Tuesday, February 24, 2015
NICOLE QUITS COP
Monday, February 23, 2015

Headlines

ARTICLES & LETTERS
The Hillview Legend
Tuesday, February 10, 2015
Aramalaya as the Catalyst for Hillview Today
Thursday, January 22, 2015
Hillview Honours Panman Pat
Wednesday, January 14, 2015
Road Demonstration at Frederick Settlement
Friday, January 2, 2015
Taxpayers Must Intervene in the Curepe Interchange
Friday, December 12, 2014
Celebrating the Legacy of the late Panalal Mahadeo
Thursday, December 4, 2014
Decoding racial tensions in United States
Friday, November 28, 2014

Articles

International Opinions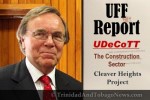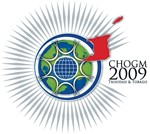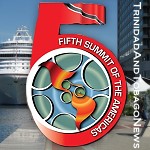 AFRICA (Video)

The Great African Scandal (Video)
Robert Beckford visits Ghana to investigate the hidden costs of rice, chocolate and gold and why, 50 years after independence, a country so rich in natural resources is one of the poorest in the world...
Continue to Video




SHAKTIYANA – The Primordial Energy
By TriniView.com - Event Date: Oct. 11, 2014
On Saturday 11th October, 2014, Nrityanjali Theatre (Institute for the Arts and Culture), in collaboration with Mahatma Gandhi Institute for Cultural Co-operation, hosted its annual Classical Indian Ballet.



News and Commentaries from Various News Sources in T&T

Hundreds must wait for relief
Posted: Saturday, February 28, 2015

Hundreds must wait for relief
STD drug shortage as supplier stops imports

CARICOM TO FIGHT ISIS
AMID continued concern around the world over the reach of the ISIS or ISIL – the Islamic State in Iraq and the Levant – Prime Minister Kamla Persad-Bissessar took the lead on Thursday in moving Caricom Heads of Government to agree in principle to cooperate in the fight against the terrorist group.

SIR UNDER STRESS
Lawyers for absent teacher write Education Ministry:

TSC's hands tied
The Teaching Service Commission (TSC) is aware of all the allegations against teachers and is saddened it cannot take immediate action as there is a process to be followed that poses challenges

Teachers absenteeism and sick leave abuse 'horrendous'
The Teaching Service Commission (TSC) is "very aware" of hundreds of cases in which teachers have been routinely late, or absent from school

Jack: Perception he's biased
ILP MP Jack Warner has alleged that House Speaker Wade Mark is the beneficiary of four Cepep contracts including two via a company involving Mark's wife, Sushilla Ramkissoon-Mark

Jack's motion defeated 21-12
In Parliament...no-confidence move against Speaker Mark

CEPEP scandals
CHAGUANAS West MP Jack Warner yesterday accused House Speaker Wade Mark of having a beneficial interest in four CEPEP contracts

Water safe to drink
ENVIRONMENT and Water Resources Minister Ganga Singh yesterday gave the assurance that even while investigations continue to determine the source of the pollutant which entered the Caroni River earlier this week

Singh: TT water supply vulnerable

...New water safety strategy to be used

Indarsingh: PNM spent more
THE People's Partnership (PP) Government yesterday sought to justify the thousands of dollars paid to top officials at various State Enterprises during its tenure

Cedros always buzzing with V'zuelan trade
PM, Maduro agree on barter pact but...

Fired minister George now Minister Maharaj's adviser
FIRED minister of justice Emmanuel George is now employed with the Ministry of Food Production as a technical adviser to the minister.

Pichakaaree final next week Sunday
Pichakaaree champion Mohip Poonwassie will attempt to retain his title at this year's Kendra Phagwa Festival Pichakaaree Championship next week Sunday.

Holy Cross RC desecrated
...thieves went to the altar, broke open the tabernacle and removed the Holy Eucharist, commonly called the communion Host which they scattered on the ground before leaving.

Ministers launch cycle-lanes

'Macajuel' goes to school
Female student brings reptile to school in her school bag.

Two school bags stolen at Cunupia High
An angry Cunupia woman yesterday telephoned Newsday to state that her daughter's school bag was stolen during the lunch break Thursday at the controversial Cunupia High School

Fate of five Trinidadian Muslims still up in the air

Nicole's mom robbed at One Woodbrook Place
Susan Dyer, mother of former Congress of the People (COP) chairman Nicole Dyer-Griffith, escaped unharmed during a robbery in the carpark at One Woodbrook Place, around 3.30 p.m. yesterday.

Five cops transferred from Grande
Suspect claims they doused him with hot water

German national held with cocaine
A German national was arrested on Tuesday afternoon at Piarco International Airport when he was allegedly found in possession of 1.92 kilogrammes of cocaine.





Send page by E-Mail


Loading
February 25, 2015
Posted: Wednesday, February 25, 2015

Guyana's 'surprising' politics
By Rickey Singh





Send page by E-Mail

February 23, 2015
Posted: Monday, February 23, 2015

A martyr in San Salvador
By Marion O'Callaghan

As the pillars fall
By Keith Subero

Forging Mr Manning's legacy
By Michael Harris




Send page by E-Mail

February 22, 2015
Posted: Sunday, February 22, 2015

Which party will right these wrongs?
By Raffique Shah

WASA ole mas
By Andre Bagoo

Beyond Stockings and Wine
By Sunity Maharaj

Is wining an aspect of T&T culture?
By Selwyn Ryan

Carnival's 'holy grail' vs unholy wining
By Lennox Grant




Send page by E-Mail

February 18, 2015
Posted: Tuesday, February 17, 2015

Back to 'carnival' of politics
By Rickey Singh




Send page by E-Mail

February 16, 2015
Posted: Monday, February 16, 2015

Ole mas already…
By Keith Subero

Danger: Carnival 'made for tourists'
By Marion O'Callaghan




Send page by E-Mail

February 15, 2015
Posted: Sunday, February 15, 2015

Kaiso, boy!
By Raffique Shah

Taking notice
By Andre Bagoo

Mas on the Margin
By Sunity Maharaj

The debunking process
By Martin Daly

'Moe-narch' of all I survey
By Lennox Grant

Stop! Stop! You Mocking Pretender
By Selwyn Ryan





Send page by E-Mail




Support TriniView


To send comments, articles and suggestions or to report errors,
.
If you want your name withheld from publication, please state so in your submission and supply a
nom de plume.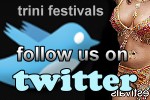 Contact Us
trinidadandtobagonews

Postal Address:
Trinidadand
TobagoNews.com
P.O. BOX 6505
Maraval,
Trinidad and Tobago,
West Indies.

Phone:
1-868-628-0905