DAILY NEWS
FORCED TO QUIT
Friday, August 1, 2014
'FIGHTING FOR AIR'
Thursday, July 31, 2014
FAMILY TRAGEDY
Wednesday, July 30, 2014
JUDGES, MPs LOSE
Tuesday, July 29, 2014
IT WAS ANIL
Monday, July 28, 2014
Fuad sidelined
Sunday, July 27, 2014
R.I.P LIFE SPORT
Saturday, July 26, 2014

Headlines

ARTICLES & LETTERS
Lifesport, Scholarships and Meeting of Community Leaders
Tuesday, July 29, 2014
McComie's comments not shared by PM's office
Saturday, July 26, 2014
Senator Al Rawi Corridored Or Corroded Vision
Sunday, July 20, 2014
Dislocating the Drainage System of Caroni
Friday, July 11, 2014
PM's Statement on Salaries and Pension Bills
Tuesday, June 24, 2014
Events in Trinidad for June
Thursday, June 12, 2014
PM: No action against Minister Anil Roberts at this time
Thursday, June 12, 2014

Articles

International Opinions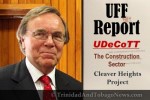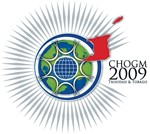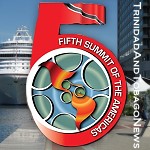 AFRICA (Video)

The Great African Scandal (Video)
Robert Beckford visits Ghana to investigate the hidden costs of rice, chocolate and gold and why, 50 years after independence, a country so rich in natural resources is one of the poorest in the world...
Continue to Video



| | |
| --- | --- |
| | |


News and Commentaries from Various News Sources in T&T

FORCED TO QUIT
Posted: Friday, August 1, 2014

FORCED TO QUIT
...but maintains he did 'absolutely no wrong'

ANIL OUT

ANIL ROBERTS' RESIGNATION LETTER
To: Honourable Prime Minister Kamla Persad-Bissessar

After mounting calls Anil quits
After mounting calls and an online petition calling for his removal, Sport Minister Anil Roberts has resigned.

PM's statement

Anil: PM buckled under pressure
Sport Minister Anil Roberts says he was forced to resign from the People's Partnership Government due to mounting pressure from the public, the Opposition and even his own Cabinet colleagues.

Jack: He did not resign
FORMER Sport Minister Anil Roberts was fired rather than voluntarily resigning, alleged Chaguanas West MP Jack Warner yesterday

COP leader thanks Roberts for resigning
CONGRESS of the People (COP) political leader Prakash Ramadhar

'Kamla bowed to public pressure'
"Once again the Prime Minister has only acted after there was strong public rejection of her position," Opposition Leader Dr Keith Rowley

Al-Rawi: He should have been fired

20th departure from government
The pressure had been mounting for some months now. And finally it happened - symbolically on the eve of Emancipation Day.

5,000 barrels seeped in river
Petrotrin speaks:

Petrotrin's assets to be audited
Acting Minister of Energy, Dr. Bhoendradatt Tewarie:

Aboud: Oil spill like bombing of fisheries
THE oil spill that occurred in Marabella on Tuesday is like a "second bombing" on the fishing industry, according to president of Fishermen and Friends of the Sea (FFOS) Gary Aboud.

Residents defy orders to cook after meals reach late
DESPITE being advised by Petrotrin officials they should not light stoves until further notice

...denied speaking at mosque: a 'non-issue'
AN official of the Ministry of Tertiary Education said yesterday everyone has "moved on" from an incident Wednesday in which Pakistani education advocate, Malala Yousafzai, was not allowed to speak at a Carapichaima mosque.

Mosque chairman: Malala was not banned

Malala interacts at Emancipation Village
Pakistani education activist Malala Yousafzai was welcomed to the Lidj Yasu Omowale Emancipation Village at the Queen's Park Savannah, Port of Spain, yesterday by an excited crowd of children

Bacchanal in Carnival came from Emancipation—Historian
The nudity, misbehaviour and bacchanal which characterise modern Carnival celebrations are not that different from what was seen at post-Emancipation celebrations.

Parliament in 5th session Monday

Industrial Court: PSA Duke has a case to answer
... regarding contempt of court proceedings filed against them by lawyers on behalf of Labour Minister, Errol McLeod.

Narcotics found in flight passenger's stomach
AN UNDISCLOSED amount of narcotics has been found in the stomach of a 32-year-old man while he was attempting to leave the country.




Send page by E-Mail


Loading
August, 01, 2014
Posted: Friday, August 1, 2014

Ent we know that?
By Sheila Rampersad




Send page by E-Mail

July 31, 2014
Posted: Thursday, July 31, 2014

CLR James and Toussaint
By Rickey Singh

Staring down the abyss
By Winford James




Send page by E-Mail

July 30, 2014
Posted: Wednesday, July 30, 2014

Hot Guyanese, Bajan party politics
By Rickey Singh

China's big shadow over Japan PM's visit
By Ronald Sanders




Send page by E-Mail

July, 28, 2014
Posted: Monday, July 28, 2014

Why Minister Anil Roberts should resign
By Michael Harris

Clouding the celebrations
By Keith Subero

Call for CCJ probe
By Sheila Rampersad




Send page by E-Mail

July 27, 2014
Posted: Sunday, July 27, 2014

Past perfect
By Andre Bagoo

Conduct unbecoming
By Raffique Shah

Playing Police and Thief
By Sunity Maharaj

From 'hot spots' to 'sweet spots'
By Lennox Grant

Brazil Changes Course
By Selwyn Ryan

Adding voices
By Martin Daly




Send page by E-Mail

July, 26, 2014
Posted: Saturday, July 26, 2014

Treading water under PM's gaze
Express Editorial




Send page by E-Mail




Support TriniView


To send comments, articles and suggestions or to report errors,
.
If you want your name withheld from publication, please state so in your submission and supply a
nom de plume.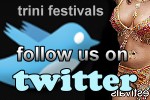 Contact Us
trinidadandtobagonews

Postal Address:
Trinidadand
TobagoNews.com
P.O. BOX 6505
Maraval,
Trinidad and Tobago,
West Indies.

Phone:
1-868-628-0905