DAILY NEWS
Will She or Won't She?
Sunday, April 26, 2015
SHOW ME YOUR MOTION
Saturday, April 25, 2015
HIRE MORE WOMEN
Friday, April 24, 2015
I CAN MAKE IT HAPPEN
Thursday, April 23, 2015
Beer warning for drivers
Wednesday, April 22, 2015
PREGNANT & DISORDERLY
Tuesday, April 21, 2015
GLENN BROKE RULES
Monday, April 20, 2015

Headlines

ARTICLES & LETTERS
Dr. Clifford Frederick Ramcharan – An Appreciation
Tuesday, April 21, 2015
Hillview College Diamond Jubilee Celebrations
Thursday, April 9, 2015
UNC's Anansi Moment
Wednesday, April 1, 2015
Dismantling the National Heritage of Caroni
Friday, March 27, 2015
Race versus Ethnicity in T&T
Thursday, March 19, 2015
Pioneering Inclusive and Regionally Balanced Development in T&T
Thursday, March 19, 2015
The Hillview Legend
Tuesday, February 10, 2015

Articles

International Opinions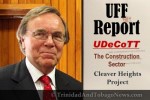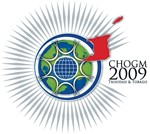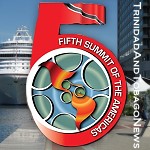 AFRICA (Video)

The Great African Scandal (Video)
Robert Beckford visits Ghana to investigate the hidden costs of rice, chocolate and gold and why, 50 years after independence, a country so rich in natural resources is one of the poorest in the world...
Continue to Video



| | |
| --- | --- |
| | |


News and Commentaries from Various News Sources in T&T

Will She or Won't She?
Posted: Sunday, April 26, 2015

Will She or Won't She?
T&T waiting on PM to announce election date as UNC celebrates 26th anniversary today

PANDAY'S LEGACY
Housing Minister Roodal Moonilal yesterday described as "most unfortunate" comments by former Prime Minister Basdeo Panday that the United National Congress' celebration today was a "celebration of corruption."

...Jack: ILP will be influential
...the ILP will not be contesting all 41 seats but can independently win seats to have an impact on the outcome of the election.

Rowley welcomes Privileges Committee
Opposition Leader: Howai has questions to answer on allegations of insider trading

Guardian Poll: Rowley 'the best candidate'

Disaster co-ordinator: TT overdue for major eathquake
LOCAL Government Ministry Chief Disaster Coordinator Earl Hernandez commented on the devastating earthquake in Nepal yesterday...

IC questions 3 former employees about McDonald
Fresh evidence presented to the Integrity Commission has prompted it to reopen an investigation into People's National Movement Chief Whip Marlene McDonald.

Airports Authority chairman resigns
Chairman of the Airports Authority of Trinidad and Tobago (AATT) Jason Julien has resigned from the board of directors.

NGC cuts advertising in 'Express'
Two months after the Sunday Express published a Draft Audit Report into the National Gas Company's (NGC) Corporate Communications Department, which showed its budget ballooned from $67 million to $200 million in one year

Tobago woman on $7.2m cocaine charge
A 39-year-old cleaner employed with the Division of Infrastructure and Public Utilities in Tobago will appear before a Scarborough magistrate tomorrow charged with possession of over $7 million worth of cocaine and marijuana.

The Jeff Clark connection
Eighth in a series of articles into Petrotrin's troubled and increasingly expensive bid to reactivate the SW Soldado field and the rich deals that have benefited a few individuals.

Local, foreign stars jazz it up for festival fans
Pigeon Point

Miguel, J Hud: impress at Tobago Jazz

Moonilal: No one will be evicted ...But beware of fraudsters!
Housing Minister Dr Roodal Moonilal says no legitimate tenant of the Housing Development Corporation (HDC) will be evicted under his watch.

HDC defaulters get rental option

Residents: Build Carenage causeway
"The causeway will be a blessing."

The pan we play

Warner: youth promiscuity a concern
Independent Liberal Party (ILP) political leader Jack Warner

Three cops injured in crash
THREE police officers attached to the Rapid Response Unit in Mon Repos were injured when their police vehicle struck a light pole yesterday morning.

Cops probing two deaths

Uzi, shotgun seized in police exercise
An exercise conducted yesterday morning in Morvant by officers of the North Eastern Division Task Force ...





Send page by E-Mail


Loading
April 26, 2015
Posted: Sunday, April 26, 2015

Remove Cuban embargo now retained for spite
Express Editorial

Causeway a lost cause
By Raffique Shah

The Imperative of the Mellowing Process
By Martin Daly

The Rising and Declining Gentry
By Selwyn Ryan

World of Work as theatre of all fall down
By Lennox Grant

Cupcakes and cabals
By Andre Bagoo

The Other Republic
By Sunity Maharaj




Send page by E-Mail

April 24, 2015
Posted: Friday, April 24, 2015

UWI fees will set new tone for students
By Toni Thorne




Send page by E-Mail

April 23, 2015
Posted: Thursday, April 23, 2015

A viable partnership in 2015?
By Winford James

City on the Hill
By Bridget Brereton

Paying for the best from MPs
Trinidad Express




Send page by E-Mail

April 20, 2015
Posted: Monday, April 20, 2015

Does race exist?
By Marion O'Callaghan

Lots of hot seats
By Keith Subero

The politics of the third force
By Michael Harris




Send page by E-Mail

April 19, 2015
Posted: Sunday, April 19, 2015

Police mutiny
By Raffique Shah

For Every Mohan, Gary and Carla
By Martin Daly

Talk your talk
By Andre Bagoo

Standing Up to the Big Lie
By Sunity Maharaj

Beyond the newsroom: her way to go
By Lennox Grant

Race, Class and the 'N' Word
By Selwyn Ryan




Send page by E-Mail

April 16, 2015
Posted: Thursday, April 16, 2015

Who 'would' win? Or is it 'will'?
By Winford James




Send page by E-Mail




Support TriniView


To send comments, articles and suggestions or to report errors,
.
If you want your name withheld from publication, please state so in your submission and supply a
nom de plume.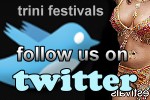 Contact Us
trinidadandtobagonews

Postal Address:
Trinidadand
TobagoNews.com
P.O. BOX 6505
Maraval,
Trinidad and Tobago,
West Indies.

Phone:
1-868-628-0905