DAILY NEWS
WE GONE
Thursday, March 26, 2015
Alfonso: It will never happen again
Wednesday, March 25, 2015
POLICE BRUTALITY
Tuesday, March 24, 2015
FOUR FRIENDS DIE IN HORRIFIC CRASH
Monday, March 23, 2015
MYSTERY TIGER
Sunday, March 22, 2015
MURDER BEHIND BARS
Saturday, March 21, 2015
CAT FIGHT
Friday, March 20, 2015

Headlines

ARTICLES & LETTERS
Race versus Ethnicity in T&T
Thursday, March 19, 2015
Pioneering Inclusive and Regionally Balanced Development in T&T
Thursday, March 19, 2015
The Hillview Legend
Tuesday, February 10, 2015
Aramalaya as the Catalyst for Hillview Today
Thursday, January 22, 2015
Hillview Honours Panman Pat
Wednesday, January 14, 2015
Road Demonstration at Frederick Settlement
Friday, January 2, 2015
Taxpayers Must Intervene in the Curepe Interchange
Friday, December 12, 2014

Articles

International Opinions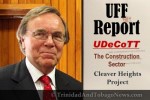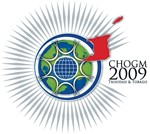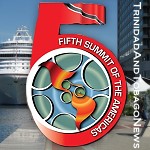 AFRICA (Video)

The Great African Scandal (Video)
Robert Beckford visits Ghana to investigate the hidden costs of rice, chocolate and gold and why, 50 years after independence, a country so rich in natural resources is one of the poorest in the world...
Continue to Video



| | |
| --- | --- |
| | |


News and Commentaries from Various News Sources in T&T

WE GONE
Posted: Thursday, March 26, 2015

WE GONE
PNM MPs walk out on Govt's no confidence motion on Rowley

Imbert on no confidence motion: Empty and absurd

IT'S A CRIME

No Confidence Motion Against Rowley: "Waste of time"

UNC out in full force for Rowley motion, PNM support stays away

1,000 not 10,000 heed Moonilal's call
Government Chief Whip Dr Roodal Moonilal, during the party's Monday Night Forum in Debe, had called for 10,000 UNC supporters to show up outside Parliament to back Government.

Rowley accused of mauvais langue and mischief

Speaker blanks Rowley on policing
AN ATTEMPT by Opposition Leader Dr Keith Rowley to raise the issue of the 'total policing' action which shut down the nation on Monday was yesterday rejected in Parliament

'Rowley a child of rape'
Alleyne-Toppin sees cause for 'aggressive behaviour, arrogance'

...Alleyne-Toppin's 'rape' jibe saddens Warner

House on fortnight break
YESTERDAY'S Lower House debate on a no-confidence motion against Opposition Leader Dr Keith Rowley will continue after a fortnight's break, on April 8.

PNM walkout 'doused Govt's fire'

'Somebody opened a barn door'
"OUTRAGEOUS" was how Leader of Government Business Dr Roodal Moonilal described a walkout yesterday by Opposition MPs immediately after that side's first and only contribution to the Government's no-confidence motion in Opposition Leader Dr Keith Rowley.

Rowleys asks Moonilal about Dutch mall

Howai: Govt borrowing increases by $4.2b
THE Government's borrowings from 2013 to the present registered a net increase of $4.2 billion.

UWI report shows a $23m deficit
The University of the West Indies (UWI), St Augustine campus, has been challenged over the past year by delays in receiving tuition fees, the university's annual report states.

St Mary's grandad dead: mom naked and injured
Teen awakens to nightmare at home

PM mum on AG office's spending
Prime Minister Kamla Persad-Bissessar yesterday steered clear of responding to calls by two former attorneys general for an investigation into what they decribed as gross overspending by the Office of the Attorney General.

'Racist undertones in Debe banner'
THE People's National Movement (PNM) has condemned a banner in Debe which called on residents from the Oropouche East constituency to "hide your children from Rowley!"

Prakash hits Facebook attacks on journalists

...State bloggers to blame, says Camille
FEMALE journalists must be protected from social media attacks at the hand of supporters of the People's Partnership Government

'Ropeman' in court on assault charge
...farmer unable to make bail

Pregnant chef on $2.5m bail
Cocaine found in picture frames for export

Cops dent drug lord's operation
Tuesday rai in Icacos, a quantity of arms, ammunition, ski masks, drugs and military camouflage uniforms seized

Cop on shooting charge gets $60,000 bail
... charged with shooting a motorist with intent to cause grievous bodily harm.

Two men, one woman wanted for sexual assault
Police are searching for two men and a woman who allegedly abducted and sexually assaulted a woman on Tuesday.




Send page by E-Mail


Loading
March 26, 2015
Posted: Thursday, March 26, 2015

Two Irishwomen
By Bridget Brereton




Send page by E-Mail

March 23, 2015
Posted: Monday, March 23, 2015

Colonial statues and graves
By Marion O'Callaghan

Righteous rage or raging bull?
By Michael Harris

Bungling spin doctors
By Keith Subero




Send page by E-Mail

March 22, 2015
Posted: Sunday, March 22, 2015

Buying cat in bag
By Raffique Shah

Hold your nose 2015 election
By Martin Daly

Rowley's shifting story on David West
By Andre Bagoo

Running scared as campaign mas powder flung
By Lennox Grant

Dis-Caricomforting
By Reginald dumas

The Engineering of Con-sent
By Sunity Maharaj




Send page by E-Mail

March 21, 2015
Posted: Saturday, March 21, 2015

Summit concerns: V'zuela new US target
By David Jessop

History: source of our strength
By Dara Healy




Send page by E-Mail

March 20, 2015
Posted: Friday, March 20, 2015

Indo-Caribbean feminism
By Joy Mahabir




Send page by E-Mail

March 16, 2015
Posted: Monday, March 16, 2015

Let the fireman dance
By Marion O'Callaghan

Too much waiting
By Keith Subero

The defining characteristic
By Michael Harris




Send page by E-Mail




Support TriniView


To send comments, articles and suggestions or to report errors,
.
If you want your name withheld from publication, please state so in your submission and supply a
nom de plume.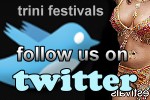 Contact Us
trinidadandtobagonews

Postal Address:
Trinidadand
TobagoNews.com
P.O. BOX 6505
Maraval,
Trinidad and Tobago,
West Indies.

Phone:
1-868-628-0905