DAILY NEWS
PM GETS HER WAY
Friday, August 29, 2014
SPLIT VOTE
Thursday, August 28, 2014
Runoff bill rage grows
Wednesday, August 27, 2014
AG: E-MAILS ARE FAKE
Monday, August 25, 2014
Stop Debate
Sunday, August 24, 2014
Manning: Nobody called me about ORTT
Saturday, August 23, 2014
ORDER OF REPUBLIC FOR PANDAY, MANNING
Friday, August 22, 2014

Headlines

ARTICLES & LETTERS
Manning Drifted Off on A Pathetic Political Tangent
Tuesday, August 26, 2014
Balancing the Scales of Reparatory Justice
Thursday, August 21, 2014
Prof. Deosaran resigns from Police Service Commission
Wednesday, August 6, 2014
Emancipate Yourself from ... Yourself
Wednesday, August 6, 2014
The Dualism of Wrong-doing
Tuesday, August 5, 2014
PM's Statement on Constitutional Reform
Monday, August 4, 2014
Lifesport, Scholarships and Meeting of Community Leaders
Tuesday, July 29, 2014

Articles

International Opinions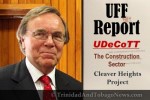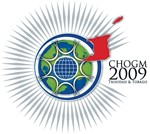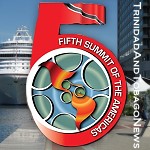 AFRICA (Video)

The Great African Scandal (Video)
Robert Beckford visits Ghana to investigate the hidden costs of rice, chocolate and gold and why, 50 years after independence, a country so rich in natural resources is one of the poorest in the world...
Continue to Video



| | |
| --- | --- |
| | |


News and Commentaries from Various News Sources in T&T

PM GETS HER WAY
Posted: Friday, August 29, 2014

PM GETS HER WAY
Bill passed after marathon Senate session

Bill passed after heated debate

AMENDMENTS TO THE BILL

GOVT FIXING ELECTION DATE

More reform to come, says PM
Another bill for fixed election dates was being considered by Cabinet.

Kamla slams general election call

Small: Campaign finance before runoff
INDEPENDENT Senator David Small:

Vieira: Withdraw this bill
Rush to pass it viewed with suspicion

Senator: Use EBC data to find best system

'Constitutional arrangement not suitable for our system'
Former National Security minister in the Peoples' National Movement (PNM) Overand Padmore

MSJ: Expect new levels of bobol, bacchanal with constituency fund
The Movement for Social Justice (MSJ) has said the People's Partnership government was really trying to introduce a "slush fund" through its proposal of a constituency fund for MPs.

Griffith: Laventille has never been safer

Hinds comes to protesters' defence
Govt, Independent senators criticise 'hooligan behaviour' outside Parliament

1. When, Why and How did we become an Independent Country?

Coast Guard celebrates 52 years

After protests by workers: PTSC spends $m to remove asbestos

OWTU: Chick V in Arima
There are cases of the chikungunya virus close to the Trinidad and Tobago Electricity Commission (T&TEC) compound in Arima

More health woes for oil spill victims
...as children and adults complain of eye and skin irritation after a diesel spill on Saturday at the nearby Pointe-a-Pierre refinery.

Marlene: Clear the air, is ex-convict a PNM councillor?
LOCAL Government Minister Senator Marlene Coudray has called on the People's National Movement (PNM) to clear the air on whether one of their councillors is a deportee who served jail time overseas.

Seebaran-Suite sworn in as EOC chairman
Attorney Lynette See­baran-Suite was sworn in on Wednesday as a member and chairman of the Equal Opportunity Commission (EOC) by President Anthony Thomas Aquinas Carmona.

Mayor: Salvatori vendors should go to UDeCOTT

Principal barred from St Barbara's Primary
St Barbara's Spiritual Shouter Baptist Primary School in Maloney was the scene of another row between the school's principal Pamela Hunt and the school's denominational board yesterday

Minister Hadeed's son-in-law killed in highway crash
THE son-in-law of Tourism Minister Gerald Hadeed was killed yesterday morning, following an accident along the southbound lane of the Uriah Butler Highway.

Security cameras being installed at Forensic Science Centre

Male rape victim faces questions in court
THE MAN who was allegedly raped twice by a female six years ago appeared in court yesterday to face cross-examination.

Supermarket worker on 315 fraud charges
Charged with defrauding the company of over $83,000.




Send page by E-Mail


Loading
August 29, 2014
Posted: Friday, August 29, 2014

Boos that come not back
By Sheila Rampersad

The PNM's ten points Part III
By Reginald Dumas




Send page by E-Mail

August 27, 2014
Posted: Wednesday, August 27, 2014

Emailgate and run-off politics
By Rickey Singh




Send page by E-Mail

August 25, 2014
Posted: Monday, August 25, 2014

The PNM's ten points
By Reginald Dumas

Simmering in the Senate
By Keith Subero

Caliph for all Muslims
By Marion O'Callaghan




Send page by E-Mail

August 24, 2014
Posted: Sunday, August 24, 2014

PM Politicised Awards
By Raffique shah

Vote First, Debate Later; Repeal Now
By Sunity Maharaj

Dookeran and Collective Responsibility
By Selwyn Ryan




Send page by E-Mail

August 21, 2014
Posted: Thursday, August 21, 2014

Researching the run-off amendment
By Winford James




Send page by E-Mail

August 18, 2014
Posted: Monday, August 18, 2014

Who are paedophiles?
By Marion O'Callaghan

Further reflections on run-off proposal
By Michael Harris

Man with the hammer
By Keith Subero




Send page by E-Mail




Support TriniView


To send comments, articles and suggestions or to report errors,
.
If you want your name withheld from publication, please state so in your submission and supply a
nom de plume.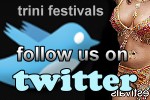 Contact Us
trinidadandtobagonews

Postal Address:
Trinidadand
TobagoNews.com
P.O. BOX 6505
Maraval,
Trinidad and Tobago,
West Indies.

Phone:
1-868-628-0905