DAILY NEWS
CRASH KILLS 7
Wednesday, December 7, 2016
Killers text Alexis family after slaying uncle:
Tuesday, December 6, 2016
Killers rampage
Monday, December 5, 2016
CAUGHT IN THE ACT
Saturday, December 3, 2016
Siblings, 2, 4, perish in fire
Friday, December 2, 2016
MATELOT MISERY
Thursday, December 1, 2016
UNC GIVES PNM GRANDE
Wednesday, November 30, 2016

Headlines

ARTICLES & LETTERS
Caroni Presbyterian Re-Enacts the Nativity Story
Tuesday, December 6, 2016
PNM Has No Credibility on LG Reform
Thursday, November 24, 2016
Imbert Must Credit Kamla for the Gaming Bill
Wednesday, November 16, 2016
Black Advocacy in T&T
Tuesday, October 18, 2016
Extremisms in the Defense of Liberty
Monday, October 3, 2016
The Monumentality of it All
Wednesday, September 14, 2016
Remember the FIRST Sept 11th
Wednesday, September 14, 2016

Articles

International Opinions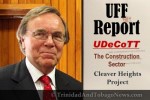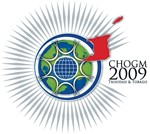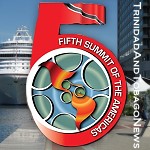 AFRICA (Video)

The Great African Scandal (Video)
Robert Beckford visits Ghana to investigate the hidden costs of rice, chocolate and gold and why, 50 years after independence, a country so rich in natural resources is one of the poorest in the world...
Continue to Video



| | |
| --- | --- |
| | |


News and Commentaries from Various News Sources in T&T

CRASH KILLS 7
Posted: Wednesday, December 7, 2016

CRASH KILLS 7
Travis Teague family members and friends of Teague, admitted that the 33-year-old father of one had a habit of driving recklessly and at high speed.

They were friends
Crash victim's relatives forgive driver

Security company devastated
A selfless act by driver Ramish Narine on his day off resulted in his death in a highway crash at O'Meara, Arima, on Monday night.

Worst crash seen in years, cop

Police: 13 fewer deaths this year

MIDNIGHT AFTERSHOCKS
Trinidad and Tobago has been hit by multiple aftershocks following the 6.1 magnitude earthquake on Tuesday

6.1 quake rocks T&ampampT

6.2 earthquake shakes, rattles TT
BOTTLES of wine and cans of food fell off grocery shelves while buildings swayed and some people panicked

Panicked Trinis react on social media: 'End is near'

PM: US$M for Dragon pipeline
PRIME Minister Dr Keith Rowley says operationalisation of the historic agreement that allows Trinidad and Tobago (TT) to process and sell Venezuela's natural gas will require "hundreds of millions of US dollars."

PM: NGC will find $$ to fund Dragon gas deal

Former Energy Minister questions gas deal
WHILE noting that the diversification of the natural gas supply would serve to boost the reliability of gas supplies, former Energy Minister, Carolyn Seepersad-Bachan, has however raised several concerns

35 families stranded in Brasso Seco

'Mother Nature take everything'
Stranded Madamas Road, Brasso Seco, farmer Suzanne Jackson late on Monday afternoon

Grande Riviere farmers face uncertain future
...now face an uncertain future as they are being told that compensation for their lost crops may come later than expected

Hosein tells new councillors be humble
RURAL Development and Local Government Minister Kazim Hosein yesterday advised newly elected councillors of the Port-of-Spain City Corporation to let humility and service to people be the cornerstones

Young: Simple process in Grande

ADB to pay $1m for empty building
Judge knocks reckless spending

Garbage pile-up hits downtown PoS
Sanitation workers on work-to-rule

Domestic violence 'epidemic' in T&ampampT
Thousands of cases each year

Tears as 'Guardian' sends home 16
One week after Ansa McAL Group's chairman and chief executive officer A Norman Sabga dispelled reports of further job cuts at the Trinidad Guardian...

Bank clerk missing
A REPUBLIC Bank employee has been reported missing after failing to return home from work.

Students held for beating teacher
TEMPERS flared during an altercation over fried chicken yesterday, which left one teacher nursing injuries and two students in police custody.

Suspended officers still waiting for disciplinary hearing
One year after jailbreak

$1,500 fine for stealing relative's phones
A MAN told a magistrate yesterday that he stole two cell phones from a female relative, because he believed the phones contained numbers relating to nefarious activities where he lives in Claxton Bay.

SRPs suspended after misbehaviour charges
...accused of corruptly obtaining a total of $11,000, a release from the TT Police Service (TTPS) has stated.




Send page by E-Mail


Loading


Support TriniView


To send comments, articles and suggestions or to report errors,
.
If you want your name withheld from publication, please state so in your submission and supply a
nom de plume.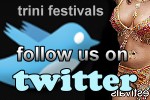 Contact Us
trinidadandtobagonews

Postal Address:
Trinidadand
TobagoNews.com
P.O. BOX 6505
Maraval,
Trinidad and Tobago,
West Indies.

Phone:
1-868-628-0905