DAILY NEWS
WHAT GREAT NEWS!
Thursday, December 18, 2014
JAIL FOR BOBOL
Wednesday, December 17, 2014
'THIS SERIOUS'
Tuesday, December 16, 2014
PASTOR WANTED
Monday, December 15, 2014
Three gunned down
Sunday, December 14, 2014
WAR VET FOUND...IN US
Saturday, December 13, 2014
SANDRA'S TEARS
Friday, December 12, 2014

Headlines

ARTICLES & LETTERS
Taxpayers Must Intervene in the Curepe Interchange
Friday, December 12, 2014
Celebrating the Legacy of the late Panalal Mahadeo
Thursday, December 4, 2014
Decoding racial tensions in United States
Friday, November 28, 2014
Disastrous Flooding in Manzanilla
Wednesday, November 26, 2014
Decline of Our Diplomatic Relations
Wednesday, November 26, 2014
PP's Industrial Transfusion to Caroni
Thursday, November 20, 2014
Rowley's attempt to woo Indian vote
Monday, November 10, 2014

Articles

International Opinions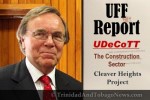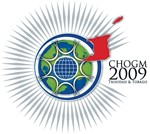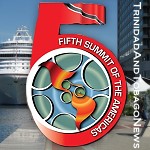 AFRICA (Video)

The Great African Scandal (Video)
Robert Beckford visits Ghana to investigate the hidden costs of rice, chocolate and gold and why, 50 years after independence, a country so rich in natural resources is one of the poorest in the world...
Continue to Video




SHAKTIYANA – The Primordial Energy
By TriniView.com - Event Date: Oct. 11, 2014
On Saturday 11th October, 2014, Nrityanjali Theatre (Institute for the Arts and Culture), in collaboration with Mahatma Gandhi Institute for Cultural Co-operation, hosted its annual Classical Indian Ballet.



Flooding in Manzanilla
By TriniView.com - Event Date: Oct. 31, 2014
On Monday 17th November, 2014, a Trinidadandtobagonews.com reporter visited the Manzanilla/Mayaro road which flooded and collapsed due to erosion caused by consistent rainfall, high tide conditions and the overflowing of the Nariva Swamp.



President's 2014 Calypso Reception
By TriniView.com - Event Date: Oct. 31, 2014
On Friday 31st October, 2014, President's Annual Calypso Reception was held at the National Academy for the Performing Arts. Decorators for the event had done a remarkable job as gold covered tables stood at intervals accentuated with lovely, fresh floral arrangements...



COCO Dance Festival 2014
By TriniView Reporters - Event Date: Oct. 03, 2014
On Monday 22nd The Contemporary Choreographers' Collective (COCO) Dance Festival opened in Queen's Hall on Friday 3rd October, 2014, for its sixth annual showcasing of dance pieces from across the Caribbean and around the world.



Cubes in Space 2014 Awards Ceremony
By TriniView Reporters - Event Date: Aug. 26, 2014
On September 26th 2014, Trinidad and Tobago was the host of the Cubes in Space awards ceremony which was held at the residence of the Canadian High Commissioner in Fairways, Maraval...



News and Commentaries from Various News Sources in T&T

WHAT GREAT NEWS!
Posted: Thursday, December 18, 2014

WHAT GREAT NEWS!
Cubans rejoice as US President Obama resumes diplomatic relations after 50-year stand-off

Cubans cheer historic renewal of US relations

...PM: Huge leap in a positive direction
Prime Minister Kamla Persad-Bissessar has hailed the resumption of diplomatic relations between the United States of America and Cuba

Kamla condemns murderous Taliban
PRIME Minister Kamla Persad-Bissessar has condemned the attacks and slaughter of over 130 schoolchildren by Taliban gunmen in Pakistan on Tuesday

$5,000 pension in January
For the public at large, there will be a 20 per cent discount on rice, sugar, flour and oil for the Christmas season, as was the case during Eid and Divali.

$9.5M for masmen
CHRISTMAS came early for heads of 57 regional Carnival committees as the Government yesterday distributed $9.5 million to these committees within the National Carnival Committee (NCC)

PNM not waiting on Manning
NOMINATION FORMS will soon be available for next Monday's deadline for submission by anyone wishing to become People's National Movement (PNM) candidate for San Fernando East

Carmona nominates sociologist for PSC chairman
Dr Maria Therese Gomes, sociologist and behavioural scientist, has been nominated by President Anthony Carmona to serve as a member and chairman of the Public Service Commission (PSC).

Beware fake money for Christmas

Courier slain
…Credit union payroll stolen - Tobago

They were fugitives
National Security Minister Gary Griffith said Ghanaian illegal immigrant Musah Ibrahim and his Nigerian counterpart Time Kings were "fugitives who were living off the State resources and taxpayers' dollars."

Africans surrender to Immigration

552 illegal firearms seized in 2014

Prisons warn PM of shutdown
.officers call for firing of CoP, minister for security failings

Wanted man shot dead by police
A man wanted by police in connection with several shooting incidents was shot and killed on Tuesday in Sangre Grande after an alleged confrontation with lawmen.

Soldier on patrol shot in Laventille
A private in the Trinidad and Tobago Defence Force was shot yesterday morning when the joint patrol group he was with came under fire in Clifton Hill, Laventille.

...Griffith: Where are the protesters?
NATIONAL Security Minister Gary Griffith said he was waiting with bated breath for those who usually condemn the actions of the police and army whenever the law enforcement agencies went after the criminal element.

Army corporal killed in PBR crash

Three 'seismic protestors' in court
Secretary of Fishermen and Friends of the Sea (FFOS) Gary Aboud and former national award winner Wayne Henry reappeared in court yesterday




Send page by E-Mail


Loading
December 18, 2014
Posted: Thursday, December 18, 2014

A record of service
By Bridget Brereton

A strangled constituency
By Winford James




Send page by E-Mail

December 17, 2014
Posted: Wednesday, December 17, 2014

Caricom's loss, Africa's gain
By Rickey Singh




Send page by E-Mail

December 15, 2014
Posted: Monday, December 15, 2014

The Greyfriars Church
By Marion O'Callaghan

Priorities for picking a probe
By keith Subero




Send page by E-Mail

December 14, 2014
Posted: Sunday, December 14, 2014

Slaves to digital devices
By Raffique Shah

Guyana, not Ghana
By Martin Daly

Obama in post-Black America
By Selwyn Ryan

Oily damper on reason for season
By Lennox Grant

When Manning met Rowley
By Andre Bagoo

The Many Shades of Corruption
By Sunity Maharaj




Send page by E-Mail

December 11, 2014
Posted: Thursday, December 11, 2014

When, the next general election?
By Winford James

Procurement and the public service
By Reginald Dumas




Send page by E-Mail

December 10, 2014
Posted: Wednesday, December 10, 2014

Barbados 'ultimatum' politics
By Rickey Singh




Send page by E-Mail




Support TriniView


To send comments, articles and suggestions or to report errors,
.
If you want your name withheld from publication, please state so in your submission and supply a
nom de plume.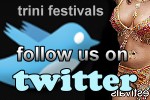 Contact Us
trinidadandtobagonews

Postal Address:
Trinidadand
TobagoNews.com
P.O. BOX 6505
Maraval,
Trinidad and Tobago,
West Indies.

Phone:
1-868-628-0905