DAILY NEWS
COP, SOLDIER KILLED
Wednesday, May 25, 2016
US$50M TRADE DEAL
Tuesday, May 24, 2016
Maduro facing protests...
Monday, May 23, 2016
Bid rigging now a crime
Sunday, May 22, 2016
Kamla supports end to child marriages
Saturday, May 21, 2016
Maduro comes calling
Friday, May 20, 2016
NOT THE FIRST TIME
Thursday, May 19, 2016

Headlines

ARTICLES & LETTERS
PNM's Betrayal
Thursday, May 5, 2016
"Chinese Bridge" Chinese Proficiency Competition Press Conference
Tuesday, May 3, 2016
Allyuh Still Blaming Ghetto and Music?
Monday, February 29, 2016
Medical Advisory Board Will Level the Field
Tuesday, February 23, 2016
Aging in this cussed country
Monday, January 4, 2016
PM Rowley Should Have Been Here
Saturday, January 2, 2016
The Pathology of the Firing of Jwala
Friday, December 25, 2015

Articles

International Opinions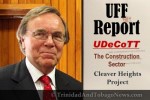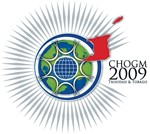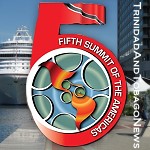 AFRICA (Video)

The Great African Scandal (Video)
Robert Beckford visits Ghana to investigate the hidden costs of rice, chocolate and gold and why, 50 years after independence, a country so rich in natural resources is one of the poorest in the world...
Continue to Video



| | |
| --- | --- |
| | |


News and Commentaries from Various News Sources in T&T

COP, SOLDIER KILLED
Posted: Wednesday, May 25, 2016

COP, SOLDIER KILLED
A SPECIAL Reserve Policeman (SRP) and a soldier were murdered in unrelated incidents during the early morning hours in Arouca and Wallerfield respectively.

Officer falls to his death

UNC loses La Horquetta/Talparo...again
THERE can be no contest of the result of last September's general election in the constituency of La Horquetta/ Talparo which was won by the People's National Movement's Maxie Cuffie. A ruling of the Court of Appeal yesterday struck down an appeal by Bonafacio Mahabir, who filed an election petition challenging results in that constituency .

UNC loses appeal on La Horquetta election petition

Govt goes after UNC's Ramdeen
SENATE President Christine Kangaloo yesterday ruled that a first-instance case of breach of Parliament rules was made out, in the process clearing the way for disciplinary proceedings to begin against former temporary UNC Senator Gerald Ramdeen in relation to statements he made about former temporary Independent Senator Justin Junkere.

PNM women, Fixin' T&T protest
President Anthony Carmona is being severely criticised for the appointment of Kriyann Singh as an Independent senator.

Ramdeen to face Privileges body over attack on Independent
Temporary Opposition Senator Gerald Ramdeen has been referred to the Senate's Privileges Committee over remarks he made about temporary Independent Senator Justin Junkere recently.

Khan: Jwala's firing justified
Major transgressions by former Central Bank governor Jawala Rambarran included announcing the names of foreign exchange users and making statements with "bravado", People's National Movement Senate leader Franklin Khan said yesterday.

Business welcomes deal, but cautious
Trinidad and Tobago and Venezuela will benefit from talks between its leaders, but this country needs to be cautious when finalising agreements with the South American country. This is according to some business heads, who said there was nothing wrong with assisting a country in need.

Judge: Detaining juveniles at YTC illegal
SEVERAL declarations were granted, at the Hall of Justice in Port of Spain yesterday, by a High Court judge who stated the detention of two juveniles at the Youth Training Centre (YTC) and the Women's Prison in Arouca was unlawful and illegal.

Malls put extra security in place
Customers mixed on ISIS threat but...

Confused bail law
THE PARLIAMENT should take another look at the law governing bail for gun crimes.




Send page by E-Mail


Loading


Support TriniView


To send comments, articles and suggestions or to report errors,
.
If you want your name withheld from publication, please state so in your submission and supply a
nom de plume.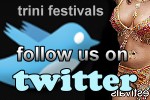 Contact Us
trinidadandtobagonews

Postal Address:
Trinidadand
TobagoNews.com
P.O. BOX 6505
Maraval,
Trinidad and Tobago,
West Indies.

Phone:
1-868-628-0905