DAILY NEWS
Same driver
Friday, February 5, 2016
HELLO FROM THE INSIDE
Thursday, February 4, 2016
Deadly ambush
Wednesday, February 3, 2016
I WILL RAPE, KILL YOUR WIFE
Tuesday, February 2, 2016
Granny held for sex acts on 7-year-old
Monday, February 1, 2016
$400m Red House repair starts in March
Sunday, January 31, 2016
Zika virus public health emergency
Saturday, January 30, 2016

Headlines

ARTICLES & LETTERS
Aging in this cussed country
Monday, January 4, 2016
PM Rowley Should Have Been Here
Saturday, January 2, 2016
The Pathology of the Firing of Jwala
Friday, December 25, 2015
"Chinese Bridge" Chinese Proficiency Competition Press Conference
Tuesday, May 3, 2016
Ecology of Central Bank's Governor Disclosures
Saturday, December 12, 2015
Vasant Bharath for leadership of the UNC
Sunday, November 8, 2015
Was Kamla 2015 the Source and the Course for the Waterloo?
Friday, November 6, 2015

Articles

International Opinions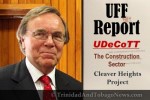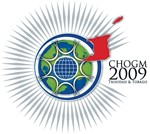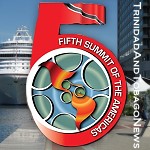 AFRICA (Video)

The Great African Scandal (Video)
Robert Beckford visits Ghana to investigate the hidden costs of rice, chocolate and gold and why, 50 years after independence, a country so rich in natural resources is one of the poorest in the world...
Continue to Video


Latest TriniView.com Articles


News and Commentaries from Various News Sources in T&T

Same driver
Posted: Friday, February 5, 2016

Same driver
Kleen-Rite dry cleaners Mucurapo destroyed by what can only be considered as a strange coincidence.

Kleen Rite, Sherwin Williams up in flames

Gas explosion on Mucurapo Road

SEX PREDATOR
31-year-old suspect in the sex assault of a five-year-old Rio Claro girl out on bail for the rape and robbery charges in 2011

Frantic bid to save driver buried in quarry fails
A La Brea truck driver who was buried alive at a quarry in Claxton Bay died at the Couva District Hospital on Wednesday.

Hunting, quarry accidents claim lives
Police are advising hunters to be more vigilant and remain in groups whenever they go hunting following the accidental shooting death

Prison boss: What escape plot?
Search done in part to "treat and avoid" the rising Muslim and Rasta city gang war within the prison.

39 phones and ammo found in prison search

BIR to penalise VAT culprits

Mom, son sweep South
MOTHER and son Gloria Dallsingh and Marlon Rampersad have won the South King and Queen of Carnival titles for the third consecutive year.

Pay to pray?
THERE was a protest yesterday over a plan by the Siparia Regional Corporation (SRC) to impose a fee to use the Sudama Teerath site, where Hindu prayers are held for the deceased.

6,000 cops to be deployed
"All leave for police officers, both in the regular service and special reserve service, have been restricted to provide maximum manpower for Carnival Monday and Tuesday.

City residents told: Clean up or face fines
...as part of the San Fernando City Corporation's fight against mosquito-borne diseases Zika and dengue.

146 DUI offences for year

Who killed this woman? And why?
Aneesa Murray, of Upper Valley Road, Cascade was gunned down in Cunupia on Wednesday

Biche teens held for larceny
They are suspected of robbing a local grocery and bar of more than $20,000 worth of alcohol, cigarettes, cash and other items on Saturday night.

As 1 student found, 2 others go missing
EVEN as schoolboy Curtis Pierre, reported missing on Monday, has been found and is safe and back home

71-year-old fined for buying cocaine
A 71-YEAR-OLD man yesterday confessed to a magistrate that he took his car and drove to a drug-block to buy cocaine for someone.




Send page by E-Mail


Loading


Support TriniView


To send comments, articles and suggestions or to report errors,
.
If you want your name withheld from publication, please state so in your submission and supply a
nom de plume.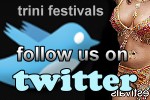 Contact Us
trinidadandtobagonews

Postal Address:
Trinidadand
TobagoNews.com
P.O. BOX 6505
Maraval,
Trinidad and Tobago,
West Indies.

Phone:
1-868-628-0905