DAILY NEWS
Marcia was murdered
Monday, January 26, 2015
WAS MARCIA MURDERED
Sunday, January 25, 2015
JACK STUMPED
Saturday, January 24, 2015
STOP $.3m RETREAT
Friday, January 23, 2015
Cops to probe court error
Thursday, January 22, 2015
Anand vs Rowley...again
Wednesday, January 21, 2015
PM to attend energy talks in Washington
Tuesday, January 20, 2015

Headlines

ARTICLES & LETTERS
Aramalaya as the Catalyst for Hillview Today
Thursday, January 22, 2015
Hillview Honours Panman Pat
Wednesday, January 14, 2015
Road Demonstration at Frederick Settlement
Friday, January 2, 2015
Taxpayers Must Intervene in the Curepe Interchange
Friday, December 12, 2014
Celebrating the Legacy of the late Panalal Mahadeo
Thursday, December 4, 2014
Decoding racial tensions in United States
Friday, November 28, 2014
Disastrous Flooding in Manzanilla
Wednesday, November 26, 2014

Articles

International Opinions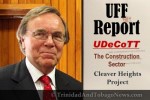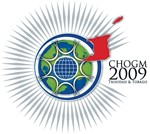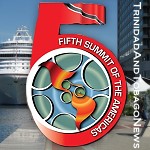 AFRICA (Video)

The Great African Scandal (Video)
Robert Beckford visits Ghana to investigate the hidden costs of rice, chocolate and gold and why, 50 years after independence, a country so rich in natural resources is one of the poorest in the world...
Continue to Video




SHAKTIYANA – The Primordial Energy
By TriniView.com - Event Date: Oct. 11, 2014
On Saturday 11th October, 2014, Nrityanjali Theatre (Institute for the Arts and Culture), in collaboration with Mahatma Gandhi Institute for Cultural Co-operation, hosted its annual Classical Indian Ballet.



Flooding in Manzanilla
By TriniView.com - Event Date: Oct. 31, 2014
On Monday 17th November, 2014, a Trinidadandtobagonews.com reporter visited the Manzanilla/Mayaro road which flooded and collapsed due to erosion caused by consistent rainfall, high tide conditions and the overflowing of the Nariva Swamp.



President's 2014 Calypso Reception
By TriniView.com - Event Date: Oct. 31, 2014
On Friday 31st October, 2014, President's Annual Calypso Reception was held at the National Academy for the Performing Arts. Decorators for the event had done a remarkable job as gold covered tables stood at intervals accentuated with lovely, fresh floral arrangements...



COCO Dance Festival 2014
By TriniView Reporters - Event Date: Oct. 03, 2014
On Monday 22nd The Contemporary Choreographers' Collective (COCO) Dance Festival opened in Queen's Hall on Friday 3rd October, 2014, for its sixth annual showcasing of dance pieces from across the Caribbean and around the world.



Cubes in Space 2014 Awards Ceremony
By TriniView Reporters - Event Date: Aug. 26, 2014
On September 26th 2014, Trinidad and Tobago was the host of the Cubes in Space awards ceremony which was held at the residence of the Canadian High Commissioner in Fairways, Maraval...



News and Commentaries from Various News Sources in T&T

Marcia was murdered
Posted: Monday, January 26, 2015

Marcia was murdered
TELEVISION personality Marica Henville was murdered. An autopsy today found that she had been beaten on the head, stabbed about the body, and her throat slit.

Flights cancelled as winter storm hits US
CAL: Our teams are working diligently to minimize the impact on your schedules and will advise of new departure times as they become available. As of noon, we have cancelled, delayed or consolidated many flights to/from JFK for today and tomorrow..

Mark: It was my error
House Speaker Wade Mark on Monday issued a press release, in which he sought to apologise to the Judiciary and explain how he came to make a statement in Parliament last Friday, which he now calls "inadvertent".

Judiciary: We never contacted House Speaker Wade Mark
THE Judiciary on Monday stated that it never contacted House Speaker Wade Mark regarding the lawsuit between Finance Minister Larry Howai and the Sunshine Publishing Company. The Judiciary stated that it expected Mark to clarify the matter.

TRUTH WILL SET ME FREE
AG breaks silence on alleged witness tampering; denies asking PCA director to withdraw statement

Rape-accused Hindu pundit granted $500,000 bail
HINDU pundit Baldath Seegobin appeared in the Siparia Magistrates' Court today charged with rape, grievous sexual assault and indecent assault. Seegobin, 64, was granted bail of $500,000.

COP calls for investigation
Allegations of witness tampering against AG...

COP calls meeting on allegations against AG

Laventille man shot dead in East PoS
THE murder toll rose to 23 over the weekend following the shooting death of a Laventille man named Kern Lewis, 29.

Concern over Speaker's High Court statement
Senior Counsel Martin Daly yesterday expressed serious concern about a perceived mixing of politics in judicial affairs

...Daly: Grave danger if politics getting into court business

'Sunshine' suit filed 11 days after censure motion okayed

'T&T will miss her'
Shock, sadness at Marcia Henville's tragic death

Police await results of Henville autopsy

Husband blames scented candle for Marcia's death

AG to Bamboo: No apology from me
Gene Kim, the chief executive of Bamboo Networks Limited (BNL), is demanding an apology from Evolving Technologies and Enterprise Development Company Ltd (eTecK) after he discovered the company was the subject of a lawsuit in Trinidad and Tobago.

Fifth extension for Ag CoP Williams
That will make him first officer in the history of the T&T Police Service to have acted in the top post for so long

PM's union meeting 'seven letters too late'
'...seven letters too late and some four years after repeated efforts by this union failed to get the ear of the PM...'

Rowley: Govt using Treasury like LINX card
PEOPLE'S National Movement (PNM) Political Leader Dr Keith Rowley claims the Treasury has become a "LINX card" for the Government and their families.

SGEG: TT expected to face headwinds
'...expansionary fiscal policy ahead of the May elections will likely take priority over deficit consolidation."

$130 million for cane farmers
For farmers displaced by the closure of Caroni (1975) Limited

Regiment honours 'shy' hero
...saved wounded comrade from Laventille gunfire

Teenage survivor still traumatised
Shot 4 times, mom murdered...

MSJ sounds warning as C'bean leaders meet Biden
THE heads of the various Caribbean countries attending an energy conference in the United States should act as one body—Caribbean Community (Caricom), and not be divided on decision-making

New buses now on the road
Twenty of the 35 new Public Transport Service Corporation (PTSC) CNG buses are now on the road.

'Descendants stagnated, should get back on track'
'Decade for People of African Descent' launched

Carnival Village opens today

100 years of calypso shown in new stamps
A LINE of stamps depicting 100 years of calypso's recorded existence was launched on January 21 following a brief ceremony at the National Carnival Commission's (NCC) VIP lounge

Cops capture thieves who stole $150,000 in goods from school
Students attending Coryal Secondary School had to return to their various homes when they turned up for classes at the school on Friday morning.

Cops in fist fight
The arrest of the officer came minutes after he reportedly began cursing his colleagues on their way to a murder scene at St Paul Street, Port-of-Spain




Send page by E-Mail


Loading
January 26, 2015
Posted: Monday, January 26, 2015

Not a pretty sight
By Keith Subero

A wasteland of intellectual barrenness
By Michael Harris




Send page by E-Mail

January 25, 2015
Posted: Sunday, January 25, 2015

Grief upon outrage
By Sunity Maharaj

The wrecker say vroom
By Martin Daly

Elections and the Price of Oil
By Selwyn Ryan

Carnival: Unshakable mandate of state
By Lennox Grant

Fit for the military
By Raffique Shah

The PM faces Parliament
By Professor Ramesh Deosaran

The end of the road
By Suzanne Mills

Political innovation instead of political (ex)change
By Jamille Broome




Send page by E-Mail

January 19, 2015
Posted: Monday, January 19, 2015

The global revolutionary situation
By Wayne Kublalsingh

Nurturing innovation
By Michael Harris

Anything goes, so red alert
By Keith Subero




Send page by E-Mail

January 18, 2015
Posted: Sunday, January 18, 2015

Carnival time and Carnival life
By Martin Daly

Business and Politics
By Selwyn Ryan

Beyond epitaph: Saga awaits the telling
By Lennox Grant

Divided and Ruled
By Sunity Maharaj

Talk Raoul, talk history
By Raffique Shah

Adjustments and silver lining
By Peter O'Connor

Inactivity worse than obesity
By Yusuff Ali




Send page by E-Mail

January 12, 2014
Posted: Monday, January 12, 2015

Cuba's negritude poets
By Marion O'Callaghan

Three-phase trick
By keith Subero

'Charlie' and the terror factory
By Michael Harris




Send page by E-Mail

January 07, 2015
Posted: Wednesday, January 7, 2015

Guyana opposition's guessing game
By Rickey Singh




Send page by E-Mail




Support TriniView


To send comments, articles and suggestions or to report errors,
.
If you want your name withheld from publication, please state so in your submission and supply a
nom de plume.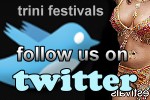 Contact Us
trinidadandtobagonews

Postal Address:
Trinidadand
TobagoNews.com
P.O. BOX 6505
Maraval,
Trinidad and Tobago,
West Indies.

Phone:
1-868-628-0905