DAILY NEWS
DANA'S LAST WILL
Wednesday, October 1, 2014
MOM CRIES FOR JUSTICE
Tuesday, September 30, 2014
BOY, 17, SHOT DEAD
Monday, September 29, 2014
Fishy Food Probe
Sunday, September 28, 2014
BULLETS FOR COPS
Saturday, September 27, 2014
GAYS MUST WAIT
Friday, September 26, 2014
TT BACKS UN
Thursday, September 25, 2014

Headlines

ARTICLES & LETTERS
Establishment of the North Caroni Growth Pole
Sunday, September 7, 2014
What About Dat Sex Ed Ting Jred?
Thursday, September 4, 2014
Manning Drifted Off on A Pathetic Political Tangent
Tuesday, August 26, 2014
Balancing the Scales of Reparatory Justice
Thursday, August 21, 2014
Prof. Deosaran resigns from Police Service Commission
Wednesday, August 6, 2014
Emancipate Yourself from ... Yourself
Wednesday, August 6, 2014
The Dualism of Wrong-doing
Tuesday, August 5, 2014

Articles

International Opinions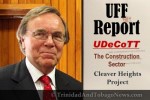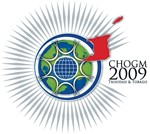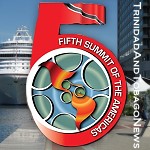 AFRICA (Video)

The Great African Scandal (Video)
Robert Beckford visits Ghana to investigate the hidden costs of rice, chocolate and gold and why, 50 years after independence, a country so rich in natural resources is one of the poorest in the world...
Continue to Video



| | |
| --- | --- |
| | |


News and Commentaries from Various News Sources in T&T

DANA'S LAST WILL
Posted: Wednesday, October 1, 2014

DANA'S LAST WILL
$18.4m estate of murdered senior counsel to be shared among family, staff and friend

STUDENTS SELLING DRUGS
Princes Town West Secondary School

Griffith to look at residents' concerns
Shooting of three men in Laventille...

Chops, not beheading, killed man
STEVE GOGAN was chopped to death before being decapitated

Govt facing legal action if 'leave buyout' not reversed
Prime Minister Kamla Persad-Bissessar is being asked to rescind the decision of her Government to purchase the leave of Assistant Commissioner of Police Wayne Dick for $.5 million.

Govt's decision to fund project is madness, says King
...Sir Solomon Hochoy highway extension into Point Fortin, after being blanked by the Inter-American Development Bank (IDB)

New petition for PM today
Day 14 of Kublalsingh hunger strike…

PM due home today

Much spending, not enough accountability
Opposition senator during budget debate

Vision on Mission wants Govt to clear air on funding

Economist: Charles ignorant of history
'Not too late to change course'

'Police officers can't have tattoos'
Recruitment drive ongoing

Singh: $600m loan above board
Henry claims poor management costing WASA

'Wealthy abusing GATE'
In the Senate

Shut GATE on the rich

IRO head: Respect gay rights

Sando hospital cuts visiting to once daily
FAMILY and friends visiting patients at the San Fernando General Hospital will soon only be able to visit them once daily instead of twice.

Death of crime-fighter Sahadeo Singh: Beetham, Sea Lots, Laventille celebrate

League: No T&T Muslims with ISIS

You watching too much 'CSI' on TV, judge tells lawyer
HIGH COURT Judge Malcolm Holdip yesterday chided defence attorney Colvin Selvon for watching too much television crime drama as the trial into the murder of businesswoman Vindra Naipaul-Coolman continued.

23-year-old limer shot 15 times

Ex-Coast Guard officer fired over gun charge
Judge knocks recruiting process

Teen shot dead in Morvant
Nineteen-year-old Hakim Sturge died at the Port-of-Spain General Hospital on Monday night, hours after being shot twice at a village parlour by a masked man.




Send page by E-Mail


Loading
October 01, 2014
Posted: Wednesday, October 1, 2014

Some answers please, Madam PM
By Rickey Singh




Send page by E-Mail

September 29, 2014
Posted: Monday, September 29, 2014

Constitution on the hoof?
By Marion O'Callaghan

Off the top of her head
By Keith Subero




Send page by E-Mail

September 28, 2014
Posted: Sunday, September 28, 2014

Polling the pollster
By Raffique Shah

Unpredictable Elections
By Selwyn Ryan

PM's 'Attack with full force' moment
By Lennox Grant

Dear Wayne K, We've got this
By Sunity Maharaj

Voyages
By Andre Bagoo




Send page by E-Mail

September 26, 2014
Posted: Friday, September 26, 2014

Bim, Bim
By Sheila Rampersad





Send page by E-Mail

September 25, 2014
Posted: Thursday, September 25, 2014

Narratives of the past
By Bridget Brereton

The plot thickens
By Winford James




Send page by E-Mail

September 24, 2014
Posted: Wednesday, September 24, 2014

Crucial Caricom challenges
By Rickey Singh




Send page by E-Mail




Support TriniView


To send comments, articles and suggestions or to report errors,
.
If you want your name withheld from publication, please state so in your submission and supply a
nom de plume.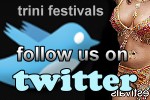 Contact Us
trinidadandtobagonews

Postal Address:
Trinidadand
TobagoNews.com
P.O. BOX 6505
Maraval,
Trinidad and Tobago,
West Indies.

Phone:
1-868-628-0905