DAILY NEWS
CJ summons judges
Monday, December 9, 2013
FATHER, SON DIE IN FIRE
Sunday, December 8, 2013
GIVE ME MY PASSPORT
Saturday, December 7, 2013
DAY OF PAIN
Thursday, December 5, 2013
Strategic Move
Wednesday, December 4, 2013
LAST DAY FOR PENNY
Tuesday, December 3, 2013
State pays out $53m in legal fees
Monday, December 2, 2013

Headlines

ARTICLES & LETTERS
T&T-Jamaica Agreement is a Toxic Cock-Tail
Friday, December 6, 2013
Why is Winston Being Handcuffed to Kingston?
Friday, November 29, 2013
Not having the Capacity to Manipulate God
Tuesday, November 26, 2013
'Democracy-Strengthening' PR An Abject Disaster
Tuesday, November 19, 2013
St Joseph Embodied the National Electoral Psyche
Monday, November 11, 2013
Bye-Elections Up-Staged and Politicised Divali
Monday, November 4, 2013
UNC Lacks Institutional Memory on Vote-Splitting
Wednesday, October 30, 2013

Articles

International Opinions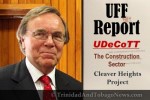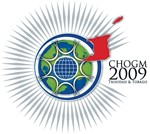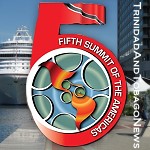 AFRICA (Video)

The Great African Scandal (Video)
Robert Beckford visits Ghana to investigate the hidden costs of rice, chocolate and gold and why, 50 years after independence, a country so rich in natural resources is one of the poorest in the world...
Continue to Video



| | |
| --- | --- |
| | |


News and Commentaries from Various News Sources in T&T

CJ summons judges
Posted: Monday, December 9, 2013

CJ summons judges
Amidst talk of 'assault' on judiciary

No move to embarrass CJ
Attorney defends clients' action:

PNM PENNY AT UNC CURRY-DUCK EVENT
AXED Opposition Whip in the Senate Pennelope Beckles-Robinson, the PNM Lady vice- chairman, was a surprise guest at a curry-duck and table-top beating competition hosted by Government Whip Dr Roodal Moonilal

HEALTH CEO FIRED
Board sacks ERHA head but Khan threatens to axe directors instead

ERHA board terminates CEO

PM heads to Mandela's funeral; Marlene to act
Local Government Marlene Coudray will act as PM

PM, entourage leave for South Africa

TT flags to fly at half mast for late SA leader

Homeless man killed in hit-and-run
A BEETHAM Gardens gang leader is currently assisting detectives in their investigations into a fatal multi-million heist involving a security van two Wednesdays ago.

Rowley, Al-Rawi for Mandela memorial
Opposition Leader Dr Keith Rowley and Senator Faris Al-Rawi leave today for South Africa as part of the Trinidad and Tobago delegation to attend the memorial service of international icon Nelson Mandela.

Task Force info to be kept private, says De Coteau
Members of the recently established Child Protection Task Force have been essentially gagged

CAL blames market forces for higher fares

RamJack, Panday in talks
Now it appears former prime minister Basdeo Panday, former attorney general Ramesh Lawrence Maharaj, SC, and Independent Liberal Party (ILP) leader Jack Warner have found unity in a common enemy...

Panday to people: Take back your party
FOUNDING member of the United National Congress Basdeo Panday yesterday called on former Caroni workers and farmers to re-claim the party.

Group calls for sex education in T&T schools
World Aids Day

Cops hold 'gang leader' in Sentinel $17m heist
Police have arrested a Beetham Gardens man who they claim is a gang leader in connection with the daring robbery two weeks ago

NSOC to fall under PM's office
The National Security Operations Centre (NSOC) will soon be shifted to the Office of the Prime Minister (OPM).

Griffith's rebuke of Dookeran 'surprising'
T&T-Jamaica immigration talks

John D's clocks chiming again

Historical docudrama 'Tobago 1677' premieres at Magdalena Resort
Eight months after wrapping up production, the film Tobago 1677 premiered last Thursday in Tobago.




Send page by E-Mail


Loading
December 09, 2013
Posted: Monday, December 9, 2013

Mandela's gift to me
By Michael Harris

A lesson from a loss
By Keith Subero




Send page by E-Mail

December 08, 2013
Posted: Sunday, December 8, 2013

When a child is murdered
By Andre Bagoo

Night the world stood still
By Raffique Shah

Mandela, McDonald and Michael
By Sunity Maharaj

The Mandela magic, then and now
By Lennox Grant

Judicial confidential
By Martin Daly

Restructuring our Political Parties
By Selwyn Ryan

CJ must address delays in justice
Express Editorial




Send page by E-Mail

December 07, 2013
Posted: Saturday, December 7, 2013

The Juvenile Court
By Dana Seetahal

How it can be done
By Sheila Rampersad





Send page by E-Mail

December 05, 2013
Posted: Thursday, December 5, 2013

A stumble by UWI?
By Winford James




Send page by E-Mail

December 04, 2013
Posted: Wednesday, December 4, 2013

Questions for Caricom answers
By Rickey Singh




Send page by E-Mail

November 02, 2013
Posted: Monday, December 2, 2013

Drowned by trivia
By Marion O'Callaghan

One by one...
By Keith Subero

Dawg no holler ef im ha bone
By Michael Harris

Caricoming to come
By Reginald Dumas




Send page by E-Mail




Support TriniView


To send comments, articles and suggestions or to report errors,
.
If you want your name withheld from publication, please state so in your submission and supply a
nom de plume.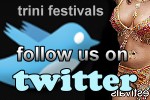 Contact Us
trinidadandtobagonews

Postal Address:
Trinidadand
TobagoNews.com
P.O. BOX 6505
Maraval,
Trinidad and Tobago,
West Indies.

Phone:
1-868-628-0905