DAILY NEWS
Carmona denies employee's company used: 'Wine from Italy was cheaper'
Thursday, September 29, 2016
DON'T BLAME US
Wednesday, September 28, 2016
DON'T BE LIKE POLITICIANS
Tuesday, September 27, 2016
SUSPENDED COP HELD IN RIA'S ABDUCTION
Monday, September 26, 2016
Carmona attacks media
Sunday, September 25, 2016
OUT OF ORDER
Saturday, September 24, 2016
MOTHER SNATCHED
Friday, September 23, 2016

Headlines

ARTICLES & LETTERS
The Monumentality of it All
Wednesday, September 14, 2016
Remember the FIRST Sept 11th
Wednesday, September 14, 2016
A Cry for Social Justice
Monday, September 5, 2016
On the Colfire Dress Code
Monday, August 22, 2016
On the Chief Servant Makandal Daaga....and latent ignorance
Thursday, August 11, 2016
My Friend, The Late Karl Case
Sunday, August 7, 2016
May Their Bread Be Buttered Over
Tuesday, August 2, 2016

Articles

International Opinions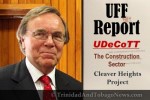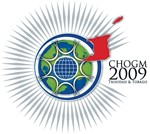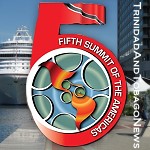 AFRICA (Video)

The Great African Scandal (Video)
Robert Beckford visits Ghana to investigate the hidden costs of rice, chocolate and gold and why, 50 years after independence, a country so rich in natural resources is one of the poorest in the world...
Continue to Video



| | |
| --- | --- |
| | |


News and Commentaries from Various News Sources in T&T

Carmona denies employee's company used: 'Wine from Italy was cheaper'
Posted: Thursday, September 29, 2016

Carmona denies employee's company used: 'Wine from Italy was cheaper'

I returned $30m to Treasury's coffers
President Anthony Carmona says 70 percent of the $2.6 million referred to in the Auditor General's report went to the payment of "salaries of persons legitimately employed at the Office of the President..."

...Questions still to answer, say analysts

I TOLD ROWLEY
PRIME Minister Dr Keith Rowley and President Anthony Carmona now appear to be officially at odds

Carmona puzzled by query over Dillon meeting: PM consented

President left unanswered questions, says Bharath
"The President did not address the issue of nepotism coming out of his office. He did not address whether or not he has family members working at his office, while he stayed clear of the housing allowance issue..." Bharath said

To raise $$, Govt must 'get creative'

Experts cautious on oil output cut
OIL prices have surged after an announcement yesterday that Organisation of Petroleum Exporting Countries (OPEC) will cut production by just under 1 million barrels of oil per day

Not me and this Budget
ALTHOUGH he is head of Government's Economic Development Advisory Board Dr Terrence Farrell says he is not taking any responsibility for tomorrow's budget

Sando Business Association budget wish list: Have pity for less fortunate

$8.3M spent on roads

Baby with microcephaly due for tests
The baby born earlier this week with microcephaly will have tests done by the Pan American Health Organisation/World Health Organisation (PAHO/WHO) to find out the cause.

Gopeesingh wants Garcia out
OPPOSITION Caroni East MP and former Education Minister Tim Gopeesingh is calling for his successor Anthony Garcia to be relieved of his post as Education Minister

Tropical Storm Matthew spares TT

Fatal Princes Town accident: Schoolboy suffers spinal injuries
Thirteen-year-old Niam Mohammed who survived a fatal accident which claimed the life of his mother is scared he may suffer the same fate.

Beetham barrier removed
Police negotiate with gang leader

Maloney 'menace' killed in gun attack
A 22-year-old Maloney man was targeted by a gunman and shot dead as he assisted his sister organise gift bags to donate as part of her birthday routine at La Horquetta on Tuesday night.

Guns - the criminals' weapon of choice
IT IS alarming to see many persons arrested for robberies using guns in the Northern Division are young people between 18 and 20 years of age

3 held after second robbery at Chinese supermarket

No bail for man who jumped bail
A LA HORQUETTA man, who jumped bail in 2013 twice and who was deported from the United States on Monday, appeared before a Port-of-Spain Magistrate yesterday

3 T&T nationals held in Venezuela for human trafficking
The alleged traffickers' plan was to bring seven Venezuelan women and two men to T&T promising them "a formal job,"




Send page by E-Mail


Loading


Support TriniView


To send comments, articles and suggestions or to report errors,
.
If you want your name withheld from publication, please state so in your submission and supply a
nom de plume.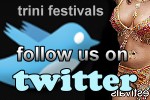 Contact Us
trinidadandtobagonews

Postal Address:
Trinidadand
TobagoNews.com
P.O. BOX 6505
Maraval,
Trinidad and Tobago,
West Indies.

Phone:
1-868-628-0905