DAILY NEWS
30 YEARS OF ABUSE
Tuesday, July 22, 2014
BRANDON BEATEN
Monday, July 21, 2014
ANIL'S GHOST
Sunday, July 20, 2014
CHARGE HARRY
Saturday, July 19, 2014
MUSLIM WRATH
Friday, July 18, 2014
7 COPS CHARGED
Thursday, July 17, 2014
BOYS HOUSE OF HORRORS
Wednesday, July 16, 2014

Headlines

ARTICLES & LETTERS
Senator Al Rawi Corridored Or Corroded Vision
Sunday, July 20, 2014
Dislocating the Drainage System of Caroni
Friday, July 11, 2014
PM's Statement on Salaries and Pension Bills
Tuesday, June 24, 2014
Events in Trinidad for June
Thursday, June 12, 2014
PM: No action against Minister Anil Roberts at this time
Thursday, June 12, 2014
Corporal Punishment: Shame, Fear and Unreasoning
Thursday, April 24, 2014
Constitutional Commission (CRC) Re-Invented the Wheel
Friday, February 14, 2014

Articles

International Opinions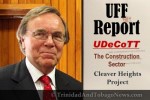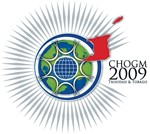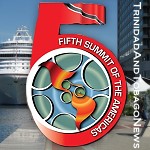 AFRICA (Video)

The Great African Scandal (Video)
Robert Beckford visits Ghana to investigate the hidden costs of rice, chocolate and gold and why, 50 years after independence, a country so rich in natural resources is one of the poorest in the world...
Continue to Video



| | |
| --- | --- |
| | |


News and Commentaries from Various News Sources in T&T

30 YEARS OF ABUSE
Posted: Tuesday, July 22, 2014

30 YEARS OF ABUSE
RAMPANT abuse, including of a sexual nature, at the St Michael's Home for Boys in Diego Martin is not a recent phenomena and has been going on, at the very least, for the past 30 years

Sexual allegations at St Michael's: Teen ready to talk with cops about abuse

Cops to interview 38 inmates
SUPERINTENDENT George Allsop and a team of officers from Western Division are expected to interview 38 boys who are inmates at St Michael's Home for Boys

FLY OUT, CAL
London calls for separate airline to operate Tobago airbridge

THA Chief Secretary to Finance Minister: Tobago wants its own airline

Law Association on soldiers' operations: They must get cops ok
Illegal and out of line is the view of the Law Association on reports of soldiers carrying out operations on their own.

LifeSport was easy $$
Witness: I cashed $2m in cheques over two-year period and never worked:

$187m in backpay for THA workers
The Tobago House of Assembly (THA) will pay out $187 million in arrears of wages to some 9,000 daily-paid employees.

Met Office: Tropical depression no threat
... although this storm is of no immediate threat to Trinidad, Tobago and Grenada, the general public is advised to monitor the movement of the system.

Govt to issue new CNG licenses
The Energy Ministry wants to add 22 more compressed natural gas (CNG) stations throughout TT, including one in Tobago, over the next two years.

Engineer fired
...for alleged false qualifications; BC project cost overruns

Pensions bills in danger of lapsing
Parliament might be hard-pressed to meet the August 2 deadline for the resolution of the issues relating to the Judges Salaries and Pensions Bill, the Legislative Retiring Allowances Bill and the Procurement Bill.

No fire inspection at NAPA
Fire Service officials yesterday said the last time the facility had been inspected was actually two years ago.

Moody's: Barbados' mounting fiscal challenges are credit negative

GraceKennedy buys American food business for US$26m
Regional conglomerate GraceKennedy, through its wholly-owned subsidiary GraceKennedy Foods (USA) LLC, has entered into an agreement to purchase the operating assets and business of La Fe Foods Inc

Sat rejects Arima Hindu School proposal
ARIMA Mayor George Hadeed has called on government to reverse a decision to relocate the Arima Hindu School to the former premises of the Arima New Government Primary School

Police quiz Morvant mother over 'shovel' video
Police are questioning a Morvant mother in connection with an online video of a woman beating a young child about the body with a metal shovel, which went viral on several social media sites last week.

Despite new car gift, vacation in Canada, teen hangs self
A PENAL family was left numbed and seeking answers as to why their loved one would want to end his own life

Wife bought those tickets
CCJ judge lashes out at 'falsehoods':

Prints found in larceny of CPL money
Investigations in the larceny of $178,000 from an office at the Queen's Park Oval

Cause of death heart failure
Footballer's autopsy...

Lucky: PCA now monitoring 815 matters involving police

Soldiers on search & entry exercises
Law body expresses 'deep concern':

Homeless man shot and wounded
A homeless man has been shot and wounded by a member of the Trinidad and Tobago Defence Force following an altercation in Arouca on Sunday afternoon.




Send page by E-Mail


Loading
July 21, 2014
Posted: Monday, July 21, 2014

HDC bran tub or lotto
By Marion O'Callaghan

Troops at our doorsteps
By Keith Subero

Muddying the waters of Invaders Bay
By Michael Harris




Send page by E-Mail

July 20, 2014
Posted: Sunday, July 20, 2014

All hands stained with blood
By Raffique Shah

The delusion crash
By Martin Daly

The King is history
Andre Bagoo

Murder at the doorstep
By Lennox Grant

Army Boys Gone Wild
By Sunity Maharaj

Robinson a good man, hardly great
By Selwyn Ryan




Send page by E-Mail

July 18, 2014
Posted: Friday, July 18, 2014

Anatomy of failure
By Sheila Rampersad




Send page by E-Mail

July 17, 2014
Posted: Thursday, July 17, 2014

Memory and history
By Bridget Brereton

Judge vs Minister
By Winford James

Putting transparency promise to the test
Express Editorial




Send page by E-Mail

July 16, 2014
Posted: Wednesday, July 16, 2014

Venezuela/Guyana border tango
Rickey Singh




Send page by E-Mail

June 15, 2014
Posted: Tuesday, July 15, 2014

How to apologise
By Reginald Dumas




Send page by E-Mail




Support TriniView


To send comments, articles and suggestions or to report errors,
.
If you want your name withheld from publication, please state so in your submission and supply a
nom de plume.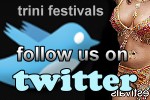 Contact Us
trinidadandtobagonews

Postal Address:
Trinidadand
TobagoNews.com
P.O. BOX 6505
Maraval,
Trinidad and Tobago,
West Indies.

Phone:
1-868-628-0905