By Dr. Selwyn R. Cudjoe
September 05, 2016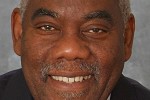 In his article "Black Caucus, Black Humor," Raymond Ramcharitar pours scorn on the BCM's (Black Caucus Movement) demand for "land in Caroni for 'Africans' and saying it's a love thing" (Guardian, August 17). He sought to reduce its position to "black humor" and to deride its claim for social justice it wishes to bring to the public's attention.

Rather than speak to their claim of justice, Ramcharitar highlighted the misspellings and misuse of words in BCM's statement and then intoned: "But till Saturday night, they were harmless and more than a little amusing. That's changed with the 'land in Caroni' ejaculation [note the choice of the word], which is a pretty clear declaration of war-all protestations of peace and love notwithstanding." Although he owns no land in Caroni, he advised: "I'll encourage Caroni land-owners to respond to this." He did not say how they should respond but his suggestions are obvious.
The BCM raises this point: Who or what gives sugar cane farmers of Caroni a priori rights to those lands which was legalized by a PNM government? It cannot be that they got these lands because they settled there after they arrived from India in 1845.
The question arises: If Caroni workers are being given first preference to these lands because they occupy them, is this a sufficient cause for the government to have made such a decision?
Africans settled on Caroni lands, planted sugar cane and cultivated cocoa and coffee there before East Indians arrived. Africans worked on plantations all over Trinidad. Drawing on the "Trinidad Slave Register of 1813" (it can be found at the British National Archives in London), I use the case of "the plantation called Wilderness in the quarter called Caroni, a cocoa and coffee plantation owned by Charles Melville of which the said Charles Melville is in possession" to make my point.
Sixty enslaved people lived on Plantation Wilderness. They included husbands, wives, children, and other workers. The family names of those who lived on the plantation were Duncan, Metabaw, Todd, Paul, Prince, Price, Louis, Landow, Sambo, Abole, Gonzales, Nicola, Araipita, and Turner.
While several of them were Trinidadians and others were West Indians (they were listed as "Creole from Trinidad" or "Creole from Grenada"), a majority of them came from Africa. Of the 60 enslaved persons, 35 were Africans. They were listed as African Congo, African Foula, African Ibo, African Adda, African Mocco, African Mandingo, African Chambra, African Pappa, African Samba, and African Coromantee. In 1836, a third of all apprentices were born in Africa.
Many of them were identified by their ethnic marks. The record reads: "Nanon Tood: African Congo, country marks on cheeks and body," "Dianna Prince: country marks on the cheeks and bosom," "Luca Sambo: African Foula, country marks on arms, breast and cheek" and other such descriptions.
Therefore, if the claim of the Caroni workers is derived from their occupancy of the land, then the Africans who worked on those lands, built the economy, and whose taxes were used to bring East Indians to Trinidad, would seem to have a priori claims to these lands.
The matter gets more outlandish. William Hardin Burnley, acquired this planation, the owner having mortgaged it to him. He also acquired Washington estate, "a sugar plantation, in the quarter Carony [sic]" on which there were 51 slaves. Burnley received £1,569 in compensation ($1,365,030 TT) for the enslaved on those two plantations and $8,056,200 TT for those in Orange Grove, his biggest plantation (UCL Legacies of British Slave-ownership.)
Africans worked on Caroni lands before the present occupants. When Emancipation arrived, the planters were compensated but Africans were not. Trinidad accounted for a higher proportion of compensation because of the higher value of its enslaved people. Therefore, planters did extraordinarily well.
BCM raises a fundamental question of natural and social justice. It asks: If one's claim to a piece of land in Trinidad is derived from one's indentureship; what happens to those whose previous condition was servitude and who lived on the same land prior to the coming of the East Indians?
They ask further: Do Africans have any claims to land and/or compensation in light of their past condition of servitude?
Ramcharitar only sees anger and rage in BCM's claim. He argues that "the visible consequences" of all this displaced rage is a "whole [black] population walking around angry all the time, [with] stress and tension, increased crime and violence generally. The intangible consequences include increased mental illness, sociopathy in everyday transactions like the service industries, and civil and protective service inertia" (Guardian, August 24).
What Ramcharitar has not addressed, and what all our citizens must address, is this: Do Africans in Trinidad have the right to raise a cry for social justice?