By Renuka Singh
November 28, 2015 – guardian.co.tt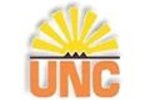 Fresh internal conflict is threatening to break the United National Congress (UNC) apart in the build up to internal elections. With just days to go before the party elects its leader, the mostly clean campaign has suddenly turned nasty as one would-be deputy leader was threatened for taking sides against incumbent Kamla Persad-Bissessar.

The Sunday Guardian has learned that former sport minister Brent Sancho aligned himself with challenger Vasant Bharath's Team Reconnect and was immediately "threatened with exposure" by Persad-Bissessar's team.
Sancho, the Sunday Guardian is told, quickly withdrew his candidacy bid and has since left the country.
"I have been told that he would return after the internal election," one UNC insider said.
With the rumour mill in overdrive, no one wanted to officially comment on what Persad-Bissessar's team was allegedly holding over Sancho's head.
Another insider close to Sancho, however, directed the Sunday Guardian to the September 2 issue of The Sunshine newspaper, a weekly publication owned by former government minister Jack Warner. The only story Warner's publication ran on Sancho that month was his alleged involvement in an adult tape.
Sancho could not be reached for comment but texted the newspaper that he was "in a meeting" and therefore could not talk.
A Team Reconnect insider confirmed that Sancho made an application to be on Bharath's slate in the capacity of deputy political leader. He confirmed also that Sancho left the country and indicated that he would return only after the December 5 election.
Meanwhile, Persad-Bissessar denied any involvement in the alleged threat against Sancho.
"I cannot confirm that. Sancho is the best person to ask about that wouldn't you say?" Persad-Bissessar said in a telephone interview.
"I did not even know Sancho was on Vasant's team. I do not think I have that kind of power that my displeasure could force someone to withdraw from that team," Persad-Bissessar said.
With regards to the internal election, Persad-Bissessar said she was "confident" of a victory because she still maintained a healthy ground support from the UNC.
Persad-Bissessar admitted that the party was disjointed now in the last days leading up to the election, but she did not feel that that would last long. She is currently campaigning against deputy political leader Dr Roodal Moonilal and former minister Vasant Bharath.
Persad-Bissessar said in the 2010 internal elections, neither Moonilal nor Bharath campaigned on her slate.
"Vasant even refused to sign the letter to the President to support me for Opposition Leader but after that the party has come together and we won the general election," she said.
"Yes it is a challenge, but I have a solid track record working in my favour, I was challenged before and no challenge is insurmountable," she said.
Meanwhile, both challengers, Moonilal and Bharath, have also confirmed that there has been heated infighting.
Bharath accused Moonilal of "clutching at straws" in an attempt to undermine his campaign.
"I think he (Moonilal) sees that he does not have the support he believed he would have and as the party founder said, he is irrelevant," Bharath said.
He said Moonilal's sudden attack on him proved that Moonilal's own campaign was fragile.
"He seems to be building his case to return to the Persad-Bissessar camp because I believe he recognises that he cannot win," Bharath said.
"He seems to be looking for a home and is trying to engender some sort of sympathy from the Persad-Bissessar camp," Bharath added.
Meanwhile, Moonilal is focused on ramping up his campaign in the last days before the election. He said there have been no threats made against him or his team by anyone.
"I think you have to be very strong to try and threaten me, I am not easily threatened," Moonilal said.
Source: www.guardian.co.tt/news/2015-11-28/unc-wracked-internal-strife