By Anna Ramdass
October 26, 2015 – trinidadexpress.com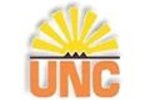 On December 5, there are likely to be two major contenders for the leadership of the United National Congress (UNC) —Kamla Persad-Bissessar and Dr Roodal Moonilal.
Former prime minister Persad-Bissessar kicked off her re-election campaign last Saturday and faces internal heat as some of her colleagues and MPs are of the belief that she cannot lead the UNC to victory as she did in 2010.

Moonilal has not yet announced his leadership bid but has been consulting with his constituents and UNC party executives.
Barataria/San Juan MP Dr Fuad Khan has been vociferous in his calls for Persad-Bissessar to relinquish the UNC's leadership and seek to contest another post, such as the party's chairmanship.
Persad-Bissessar ascended as UNC political leader in the January 24, 2010 internal elections, which saw the defeat of former prime minister and UNC leader Basdeo Panday.
She won by a landslide, amassing 13,493 votes against Panday, who received 1,359 votes.
Persad-Bissessar went on to contest the May 24, 2010 general election and led the People's Partnership into office.
Over the next five years, under her leadership, the UNC/Partnership lost the Local Government election, the Tobago House of Assembly (THA) election, the Chaguanas West by-election, the St Joseph by-election and the September 7, 2015 general election.
The UNC has 18 seats in the Parliament and the People's National Movement (PNM) 23.
Sources told the Express Moonilal was the only possible major opponent to Persad-Bissessar in the UNC internal election.
In UNC's internal election in 2010, Moonilal was the only person on Panday's slate who won his position, the post of deputy leader, with 3,087 votes.
Moonilal threw his support behind Persad-Bissessar and went on to become one of her closest and trusted members in her Cabinet.
Full Article : trinidadexpress.com