By Derek Achong
July 20, 2015 – guardian.co.tt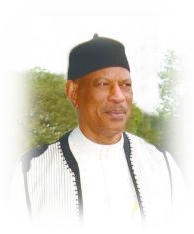 Jamaat-al-Muslimeen leader Yasin Abu Bakr was detained by police this morning in connection with the murder of former independent senator Dana Seetahal, SC.
Bakr, 81, also known as Lennox Phillip, remains detained at the Central Police Station at St Vincent Street, Port-of-Spain after he was arrested at his Long Circular Road, St James home around 4.30 am.
His son, Fuad Abu Bakr complained that police were witholding information about the reason for his detention and planned to protest outside the police station later today.

Police officers from several branches of the T&T Police Service including the Guard and Emergency Branch (GEB) and Western Division Task Force (WDTF) went to Bakr's home to execute a search warrant for guns and ammunition.
While nothing illegal was recovered at the property Bakr was reportedly detained in relation to several outstanding investigations being conducted by the TTPS including Seetahal's murder on May 4, last year.
The T&T Guardian understands that hours before Bakr's arrest, two members of his organisation were arrested at their home in Carapo, Arima.
The father and son, who are reportedly senior figures in the organisation's outpost in East Trinidad, are being detained at the Tunapuna Police Station.
All three men were visited by the attorney and their families and are expected to be interrogated by homicide detectives after noon.
Full Article : guardian.co.tt