By Stephen Kangal
June 26, 2015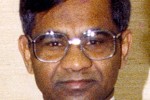 We the voters of Chaguanas West of the elections held in 2010 and 2013 did not vote for the current adversarial "buss the mark" agenda being prosecuted by our MP Jack Warner. He no longer represents our views and aspirations having voted for him overwhelmingly and unprecedentedly in the 2013 bye-election.

He has violated our collective mandate. He must now consult with us on the positions that he has been taking since 2013. We do not support nor endorse them.
In 2013 we did not want to appear as neemakharams because of his good work for us. But today his conduct as our MP is neemakharamish at best and ungrateful at worst.
We cannot be used and abused further by him speaking in our collective names without our further mandate and making us regret having supported him so faithfully against our political vehicle of choice.
We cannot become unwittingly blemished by the politics of smear, tear and fear of being exposed with half and whole untruths. Jack you are embarrassing us in Chaguanas West who voted for you to seek an accommodation with the PP and not to embark on a cheap collision course with the Prime Minister and the PP.
Jack your revelations are an unmitigated betrayal of the voters of your constituency. .We feel very hurt and devastated that we have foisted you to attack with full force without an iota of concern for the current political wishes of the electorate of Chaguanas West.
If the procedure were available we would seek to have you recalled and replaced having fallen from our grace and favour and no longer representative of what we want from our MP. We did not issue a carte blanche blank cheque to you to do as you like especially you linking up with the notorious PNM designed to bring down the PP Government.
Jack you have broken and breached the contract that we concluded with you when we elected you with the highest aggregate vote in 2010 elections.
Our concordat of 2013 has also been breached.
Please Jack have some respect for your constituents for you have drifted away from our political moorings. You still have time to conduct yourself politically correct and to withdraw from the slippery slope along which you have chosen to travel and repair your political image of not damning the bridge that conducted you into political stardom and public adulation.
Uncle Jack you are denigrating the best performing and caring government we have had since nationhood and leading us into the precipice of a potential political disaster waiting to happen on 7 September.
It is not too late to turn back now and salvage some of your dwindling popularity especially for the people of Felicity and Caroni who must feel abandoned by your posturing and political olympics and gymnastics.
Felicitians abandoned decades of custom to vote for you in 2013 overwhelmingly.
Please Jack ask yourself whether your constituents voted for what you are doing today; whether you owe a duty of care to them having reposed their electoral confidence in you. We do not want you to be the vector for taking us backwards to the period of discrimination and marginalization inflicted on us from 1956 to 1986.
Think of us Jack your Chaguanas West people who stood by you in 2013 in the face of the total onslaught. Surely you must have some conscience still left to own up to your duty of care for us your constituents of Chaguanas West who rely on the PP to keep us in the mainstream of political decision-making and not to consign us to banwas ( banishment).
We have had enough of your politically immature tantrums and must speak out now.