By Jamille Broome
January 25 2015 – newsday.co.tt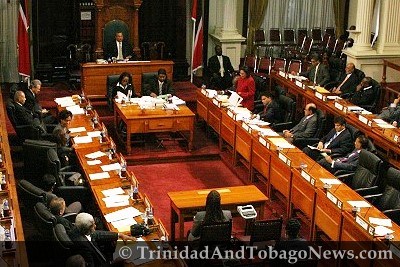 For years, political parties have promulgated change on their campaign platforms. Looking back, they've all purported to know what and how to change the problems within our once peaceful and thriving society, but at the end of the day, we're always left with nothing more than exchange. Every election, our parties mount platforms to engage in negative campaigning in order to convince the populace why NOT to vote for the opposing side(s), rather than emphasising their own positive attributes or preferred policies. Of course, this is effective in Trinidad and Tobago because we are a society of bacchanal. Remind us of how much money was stolen and how ineffective the last crime strategy was and you will definitely be the next party in power.

Thanks to universal suffrage and subsequently, our Constitution, land ownership and a good command of the English language are no longer required for adults to practice their democratic right to vote, but it's not a democracy when our only options are kleptocracies. We all know that they're six of one and half dozen of the other, but most voters in TT would say it's the lesser of the two evils.
Unfortunately for the ruling party, the "more evil" is usually the government in power at election because their indiscretions will be the most palpable – perpetuating our history of ping-pong politics: one term the PNM; the other term the UNC and its cronies.
Consequently, the citizenry is forced to endure internecine campaigns with no substance. Since the days of Tubal Butler with the British Empire Citizens' and Workers' Home Rule Party, politicians have been offering goodie-bags to deflect from the lack of ideas and innovation. In Butler's day it was free lunches, books and milk; these days it's increased pensions and any other hand-out that brings us closer to becoming a welfare state.
If you're not outraged by every government in this country since 1956, you haven't been paying attention. From the days of Dr Williams with PNM minister John O'Halloran and the subsequent findings of the 1982 Ballah Report to Carlos John and Ishwar Galbaransingh with the UNC's Airport Project Scandal (the latter still being a key UNC financier), nothing has changed. Corruption and scandals are now a staple of our politics, so much so that we're not even surprised anymore – or maybe apparently, we haven't been surprised for decades because in his 1962 book, The Middle Passage, Vidiadhar Naipaul realised that "corruption… aroused only amusement and mild approval."
We've had enough (ex)change in TT and it's time for an innovative party who will utilise new and unique ways to approach our country's issues. As Krisztina Holly (an advisor to the Obama Administration) said "change is getting on a different horse"; whereas "innovation is riding a different race." Political innovators imagine a better future (and enrol people in their vision); innovators engage in non-partisan politics; innovators find win-win solutions to proposed policies; and innovators learn from their mistakes. Essentially, a political innovator puts service before self, heeding the words of the 33rd US President, Harry Truman, who said, "It's amazing how much you can get done if you don't care who gets the credit."
Maybe we should put out an ad for our next Prime Minister:
Trinidad and Tobago is looking for a politically innovative, honest, conscientious, and socially responsible individual, who will put the welfare of Trinbagonians before financiers, foreign powers, friends and family.
You'll be required to (1) fix the crime epidemic with an iron fist, starting with Customs, the Coast Guard and the TTPS; not the "small fish" on the streets (2) reduce corruption by ensuring accountability and transparency, starting with the enforcement of the Integrity in Public Life Act (this will also have a trickle-down effect on the economy); (3) reform labour laws and introduce employment laws (there's a difference between the two) so that the most important thing to any individual – employment/job security – will be a confirmed right.
This is a demanding but highly rewarding role for the right applicant. Perks include: free travel, free tickets to any Carnival all-inclusive, the occasional helicopter ride and a dedicated security detail (if you really think you need it).
In my opinion, George Chambers was the closest to an innovator. However, when the chances came in the form of the 1982 Ballah Report (although he did halt the $240 million Caroni Racing Complex and the Malabar Housing Project as a result of it) and the 1986 Scott Commission report to fight corruption, his knees buckled when he saw the extent of the corruption and chose to do nothing instead. The 28th US President, Woodrow Wilson told us that "if you want to make enemies, try to change something." Am I the only one who doesn't care about making enemies?