By Dr. Selwyn R. Cudjoe
January 03, 2015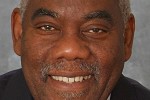 On March 11, 1895, after serving thirty-two years as an unofficial member of the Legislative Council (during that period the Legislative Council consisted of official and unofficial members), the Hon. Louis de Verteuil submitted his resignation to Sir Frederick Napier Broome, the governor of the island. A few days later, his Legislative colleagues wrote a commendation to express their appreciation for the service he had given to his country. He replied: For thirty-two years "I have worked in promoting the welfare and advancement of my native land. May God give it prosperity and peace! Old age has compelled me to retire, but I will always feel happy to express my opinion on any important question of the day, if the opportunity offers" (Anthony de Verteuil, Sir Louis de Verteuil).

After De Verteuil left office at the age of 87, both Sir Napier Broome and Sir Hubert Jerningham, governor, sought him out and drew on his experience when faced with matters with which they were not familiar. When De Verteuil died in 1900, Sly Devenish, one of the most important literary lights of the latter part of the nineteenth century, noted that a man of such wide experience "was of inestimable value to a Governor having sufficient independence of character to take advice from one who was not a member of his Executive Council."
Patrick Manning eclipsed De Verteuil's record of service and became the longest serving member of the Legislative Council, a feat in which he takes great pride. Like De Verteuil, Father Time has overtaken Manning and he can no longer serve his constituents or the country as well as he did in the past. Now the time has come to do what any statesman of stature does: retire gracefully and utilize his experience and hard-won skills to assist in guiding the leaders as they seek to advance the prosperity of the country.
There are many things that Manning can do as a private citizen. To me, one of the most glaring gaps in our present nongovernmental setup is the absence of a presidential library or building that can house the memorabilia of our past presidents and prime ministers but also promote the virtues of public service. Apart from the noble work Erica Williams has done for her father, none of our previous office holders has received the same honor and respect.
Over the past fifty years of independence there have been six prime ministers (Eric Williams, A. N. R. Robinson, George Chambers, Badeo Panday, Patrick Manning, and Kamla Persad Bissessar), yet there has been little effort made to chronicle their achievements. One looks in vain for a biography of George Chambers. Like Governor Napier he is destined to remain in obscurity unless we make the necessary effort to rescue him and others from a similar fate. And don't think it cannot happen to Kamla and Keith.
The same is true of our former governor-generals and presidents. Since independence there have been six of them (Sir Solomon Hochoy, Sir Ellis Clarke, Noor Hassanali, A. N. R. Robinson, George Maxwell Richards, and Anthony Carmona). No significant work has been done on these leaders although there is a biography of Sir Ellis Clarke. Other than that we have done little to preserve their legacy.
A presidential library can go a long way to fill this gap. Apart from a permanent collection to house their memorabilia and their work, we can engage presidential fellows, conduct seminars and lectures of what they have done, offer grants to scholars (both at home and abroad) to write about their works and even of those illustrious leaders who went before them. I am sure that there is related work that can be done in that space.
Manning ought not to bemoan his fate. There is much that he, together with all those leaders still alive, can do to promote and to develop such a project to enhance our national memory. We wonder about the scourge of crime and other social ailments in our society, but if we value nothing in our society, even the hard work of those who have served is likely to be buried in the fog of forgetfulness.
A cynic, it has been argued, knows the price of everything, but the value of nothing. We can find fault with all those who have emerged to serve us in the best way they can. They never will be perfect, for the simple reason that perfection does not lie within men or women. It may dwell elsewhere; it certainly does not exist on earth. We should accept our leaders, shortcomings and all, and always seek to promote their best qualities.
Patrick Manning has served us well. He can continue to serve us in other capacities that have nothing to do with electoral politics.