Remarks to Academic Council,
Wellesley College
Faculty Assembly Room
December 10, 2014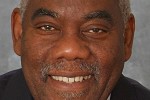 As one of the few black men on this faculty, I could not let this opportunity pass without offering a few remarks.
On Wednesday, April 19, 1989, a white middle class woman, a promising young investment banker at Salomon Brothers with a degree from Wellesley College and Yale University was raped as she was jogging through Central Park, New York. The suspects were five black and Latino young men, some with dubious school records from Harlem. The police coined a new term for what they were doing: they called it wilding, to describe the beating up of random victims. On May 29, about five weeks later, the New York Times wrote: "A 28-year investment banker, jogging through Central Park, was attacked by a group of teenagers. They kicked and beat her in the head with a pipe and raped her. The teenagers, who were from East Harlem, were quickly arrested."

The furious response to the rape of this young woman reverberated throughout the country. It even reached the hallowed halls of Wellesley College where, on May 4, we spent a considerable mount of time debating that dastardly crime. I listened in horror to how some of my colleagues characterized these youths. A few days ago, I looked up the meeting of Academic Council of that day. Under Reports, it reads:
A. President Nannerl O. Keohane

1. Class of 1982 Victim
President Keohane reported that members of the Economics Department, the Alumnae Office, and she [meaning the President] have been in close touch with the family of the Wellesley College graduate who was attacked recently in Central Park. The family wishes to express gratitude to members of the College community for all the support they have received and for the respect for their privacy. Letters are most welcome at this time.
There will be a twenty-minute prayer service at 12:15 p.m. in the Houghton Memorial Chapel on Wednesday, May 10, to which all members of the College community are invited to pray for the alumna's continuing recovery. Later when her condition stabilizes, members of the College community might wish to do something collectively for the alumna and her family."
Quite clearly, here was a definite affirmation that white lives matter.
Fortunately, this young woman recovered and yes, the five teenagers who were imprisoned for several years were found to be not guilty. In 2002 their conviction were vacated after a rapist confessed to the crime. In September of this year New York City paid these young men 41 millions dollars for wrongful conviction.
In retrospect, I understand why my colleagues and my college were so concerned about the rape of an alumna. I would really appreciate if my colleagues and my college would show the same respect, concern and love for the 400 plus black young men who have been killed by white police officers over the past year.
I am the grandfather of three black young boys who are 14, 13 and nine years old respectively; the uncle of four young men all in their twenties and thirties; and the grand uncle of six boys. You must believe me when I say that the fear of Black parents that reverberate around the country about this matter touches me even here at Wellesley. I hope my colleagues here can share in my pain as I like to believe that share in their pain on other issues.
BLACK LIVES MATTER; ALLOW US TO BREATHE.
Selwyn R. Cudjoe, Professor
Africana Studies