By Raffique Shah
April 27, 2014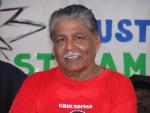 As we grapple with divisive elements in the society that seem to thrive on fomenting mistrust between our two main ethnic groups, I take comfort in the fact that for the vast majority of our people, especially the young, racialism and racism have little space in Trinidad and Tobago.

To clarify my interpretation of these two terms, I see racialism as an identifiable divide between people of different races that extends beyond their inherent cultural differences. It enters into the realm of politics, for example, whereby parties rely on the tribes for their support, which has long been a reality here.
Racialism can also lead to segregation, which is hardly the case in this country. Racism denotes a sense of superiority in which people of one race believe they are superior to another. It manifests itself in seemingly innocuous presumptions from colour of skin and religious beliefs to assumptions on education and entrepreneurial abilities.
Racism exists here, mainly among the elites in society, the whites, reds, high-browns and even blacks who are most uncomfortable in their skins. Thankfully, racists are in the extreme minority and do not pose a threat to our stability.
For the vast majority of us who see ourselves as Trinidadians and Tobagonians first, and Indians or Africans or Chinese afterwards, we live in hope that someday before we exit to the hereafter, our people would learn to live in harmony, that the words of our anthem, here every creed and race finds an equal place, are not hollow.
As I dream on, and yes, even old geezers are entitled to dream, I reflect on one group of patriots that has lived this dream for close to 50 years. They belong to a brotherhood that was born in one of the few institutions in which race means little or nothing, the military. In the army, what matters most about the soldier in whose hands you would willingly put your life, is that he is competent and trustworthy.
This group of men, all now in their sixties, went beyond that boundary when they were very young, around ages 20 to 24. In the interest of what they fervently believed was better for their people and country, they rebelled against authority and ineptitude. They put their lives on the line, quite literally, and showed a degree of courage that is uncommon in a country where it is easy to talk the talk.
Oh, they paid a heavy price for their boldness: jail, trials, careers cut down, ostracism and worse. But they never surrendered their beliefs, never regretted what they had done, never compromised the courage of their convictions. They always held their heads high, walked tall like dragons.
Today, as I write, these men are spending a weekend together in Mayaro at their twenty-fifth or so annual reunion camp, the longest running such activity for any brotherhood coming out of the local Regiment.
The perfect mix of races and cultures—Africans, Indians, Chinese and in-betweens—they greet each other with bear hugs, laugh loudly, engage in banter and do many of the things they did when they were young. Having embraced a few brothers who were not in the military but who, in 1970, stood in common cause, these men can teach the country a lesson in togetherness and racial harmony.
The designated cooks prepare meals that are neutral, catering for every religious persuasion, offending none. The men literally share meals, drinks, sleeping spaces, chores. It being the one time each year that they will be together for seventy-two hours, and given their advancing years, they discuss health issues, family concerns, and commit to render assistance to each other where necessary.
They never forget their brothers who have passed on, from the few who died very young to others who recently departed. Invariably, they remain in touch with the families. And as a mark of respect, they sound the Last Post at the appropriate hour in memory of the fallen.
Members of the brotherhood who live abroad or who reside locally but are unable to attend the camp, telephone to register their presence and keep that all-important link alive. Also, other soldiers who served at the time and who were in solidarity with the rebels, spend a night in camp. And interestingly, some of those who came afterwards, but who respect the brothers, visit on the "open day", the Sunday.
Indeed, several officers and non-commissioned officers who held high rank lone after 1970 have also visited and fraternised.
While the reunion necessarily has a military flavour, it is the bonding and the blending of the races that intrigues the outsider. To see men who were bred and born in districts like Laventille in an era when Indian religions and cultures were not widely understood, share an enduring bond with their brethren from Caroni and Penal, and vice versa, is like looking at a dream painted on the canvas of Mayaro that typifies what Trinidad and Tobago should be.
I feel proud to have been part of this brotherhood for what seems like forever, and honoured to have played a pivotal role in keeping it alive. I salute you, my friends.