By Julien Neaves
February 10, 2014 – newsday.co.tt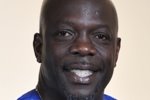 ARTS and Multiculturalism Minister Dr Lincoln Douglas has denied claims by Trinbago Unified Calypsonians' Organi-sation (TUCO) president Lutalo 'Brother Resistance' Masimba that Government officials and their friends have been abusing free entry to Carnival events.
"I think it has been reasonable. If you give seven, eight, nine, 10, 20 million dollars to an event, or to support, I don't think it's unreasonable that members of Government should expect to go to these events and not be able to take a friend or two," Douglas said.

He was speaking with Newsday following a media conference at the Congress of the People Operations Centre in Charlieville, Chaguanas. Last week Masimba in an interview with Newsday said the approximately $8 million State allocation for TUCO this year was "woefully short" as it had been in the past four years.
He also said that while the State would give funding to produce an event on the other hand Government officials would demand VVIP tickets for themselves and their friends, TUCO would have to find money to take care of their hospitality, and it was a case of giving with one hand and taking with the other.
Douglas in response said there was no problem with Government officials getting free access to Carnival events and bringing friends along. "How could the system be abused? The Government funds a lot of these activities and the members of the Government expect to go to the event. What's abusive about that?" he asked rhetorically.
"I think the State expects and the members of the Government expect to be able to attend these events without having to pay to go. I doubt Mr Masimba is suggesting the Government pay to go to these events," he added.
He also responded to Masimba's statement that TUCO's State funding is "woefully short of what is required to produce and promote the number of events and calypso tents", and noted that Carnival stakeholders need to become sustainable.
"The State funds a lot of the arts and culture in Trinidad and Tobago to the extent that we believe those arts contribute to the development of the nation. The funding we give sometimes, especially for the stakeholders of Carnival, the original intention is that they would become more and more sustainable and that they would be able to use the options they have in the creation of opportunities to make themselves more sustainable," he said.