By Renuka Singh
September 29, 2013 – guardian.co.tt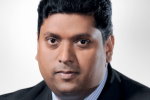 Energy Minister Kevin Ramnarine has distanced himself from the negotiation process that allegedly led to an almost ten per cent drop in local voting rights over the cross-border Loran/Manatee bloc. This move comes on the heels of scathing criticism that the minister had mucked up decade-long bilateral talks between Venezuela and Trinidad that, if negotiated properly, could have boosted local energy reserves and made allowances for Venezuelan pipelines to pass through the local refinery.

Ramnarine has instead shifted responsibility for the negotiation to energy experts hired by his ministry. "The most professional and qualified public servants are at the helm of Energy and Foreign Affairs. It was they that negotiated the agreement…not the minister," Ramnarine said in a text. "I am speaking about people like Selwyn Lashley and Ambassador Gerald Thompson," he added.
Lashley is the acting permanent secretary at the Ministry of Energy, while Thompson is affiliated with the Ministry of Foreign Affairs. In a brief telephone interview Friday, Lashley said he was in a meeting and could not speak at the time. Though he asked that questions be texted to him, he did not respond up to late last night. While Ramnarine is satisfied with the agreement, Opposition Leader Dr Keith Rowley has lashed out at him for deflecting responsibility for the negotiations.
"It is a poor minister, when faced with challenge by the opposition on a matter under his purview, seeks to blame and put the responsibility on public servants," Rowley said in an interview with the Sunday Guardian at his office on Friday. "Public servants do not make policy and this is a policy issue," Rowley said.
Ramnarine's side-step on the bilateral negotiations comes just days after he told the country that there was no agreement, just the establishment of steering committees. He was quoted in the media on Wednesday as saying that "there's to date no agreement on this matter. This will be the subject of a development plan."
In a response to statements by Opposition MP Colm Imbert last week, Ramnarine said "no decision has been made thus far regarding where the natural gas in the field would be monetised, although positions have for some years been articulated by both countries." Rowley, who has since publicly bashed Ramnarine for messing up the sensitive bilateral deal, said the Venezuelan Energy Minister, Rafael Ramirez, seems to be under a different impression.
Rowley held up several international press articles in which he said Venezuela seemed to be moving "full steam ahead." One Reuters report, dated September 11, states that "under the agreement, PDVSA will build a gas pipeline of about 170 miles from the Loran-Manatee bloc to the Paria Peninsula on the Venezuelan coast. That area is the focus of a high profile but long delayed Venezuelan offshore natural gas project called Mariscal Sucre, where reserves are estimated at 14.7 tcf.
"That sounding like this isn't a done deal?" Rowley asked.
Steering committees
The Sunday Guardian understands that two steering committees were established when former energy minister Carolyn Seepersad-Bachan signed the Loran Manatee Memorandum of Understanding (MoU) back in August 2010. But Ramnarine said that these three committees—Directing Committee, Investment Committee and Executing Entity—were all part of the latest agreement signed on September 11, 2013.
"These new committees were not provided for in either the 2003 MoU or the 2007 Framework Treaty," Ramnarine said. Seepersad-Bachan, however, said that while she did establish steering committees back in 2010, the crux of her MoU was to foster further discussions to allow more benefits to the country.
"Yes, I signed that MoU that included the steering committees, but we had also agreed to have further discussions take place regarding setting up service companies on the southern side of the island to facilitate follow-on business. I have not seen the agreement that was recently signed, but I have not if that was part of it," she said in a brief telephone interview Friday.
What did we get?
Rowley again called on Ramnarine to say just what Trinidad and Tobago stood to gain from the agreement. "There has been no talk so far on how this is benefiting this country. All the public knows so far is that Venezuela moving full steam ahead," Rowley said. Bilateral talks on the cross-border finds began under the PNM with former prime minister Patrick Manning and late Venezuelan president Hugo Chavez headlining the historical accord.
"I was there. After ten years of trying to ensure this deal benefited this country, this Energy Minister comes and gives it all away?" Rowley said. "All the risk we took come to naught now?" Rowley said if they were willing to accept what Ramnarine accepted, that agreement could have been signed years ago.
"We could have done that long time, but we have been pinning our hopes on the liquification aspect of the deal. What about our reserves? How are we to attract more energy business when we have dwindling reserves and then this minister giving away what we could have had in the future?"