By Stephen Kangal
August 03, 2012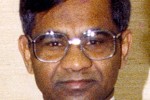 Patriotic Trinbagonians, including the ESC must show their outrage and disgust against the statement made by The President of Nigeria, Dr. Goodluck Jonathan, at the Emancipation Day Celebrations when he accorded racial precedence and exclusivity to Afro-Trinbagonians in our national quest for attaining the good life (The Promised Land). This unfortunate statement was made at a function organised by the Emancipation Support Committee (ESC) that received a Government subvention of $4m and at which the Indo- T&T Prime Minister of T&T and Cabinet Ministers were in attendance.

The President of Nigeria, on an Official State Visit to T&T paid for by the Government of T&T, is not only supporting that racial discrimination and the exclusion of the other races of our rainbow country be the dominant pillar in our national developmental agenda but shows aspirations for the advent of black global imperialism. These are ideas and aspirations that are out of sync and inconsistent with our core national values and ideals, our foreign and domestic policies and our pledge to forge unity and cohesiveness out of our cultural diversity- leaving no race nor people behind or out of the national equation and identity.
The ESC must issue a public statement disassociating itself from the black supremacist stance advanced by the President of Nigeria. As for the Government it must reassert its position enunciated in our Constitution, the Equal Opportunities Commission and in the establishment of the Ministry of National Diversity and Social Development relating to the equality of treatment to be accorded to all our citizens. It must also inform the Government of Nigeria via diplomatic channels that race will not be a factor in the further development and expansion of our diplomatic and functional relations.