By Stephen Kangal
December 13, 2011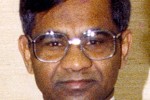 Ministerial and accredited diplomacy failed to insulate T&T from the embarrassment occasioned by the successful and complicit application of the extra-territorial tentacles upon which the anti- Cuba 1996 Helms Burton Act (HBA) depends for the effectiveness of its punitive global outreach during the recent triennial Caricom-Cuba Summit. It is Cuba that should have apologized to T&T for feeling the impact of the US big stick diplomacy.

Remote sensing and proactive foreign policy capability and capacity would have alerted us to adopt pre-emptive diplomacy to avert the potential negative radiation originating from the non-extradition of the two nationals to the USA as well as T&T's participation in and active endorsement of the pan-hemispheric integration designs of US arch-enemy, Hugo Chavez represented by CELAC. This Grouping threatens to make the OAS, ACS, Caricom etc extinct- the USA politically irrelevant.
T&T unwittingly buckled at the highest governmental levels. It collectively and in choral unison declared and elevated the illegal and presumptuous HBA both to the legal status of mandatory norm of prevailing international law binding on T&T. The US anti-Cuba foreign policy from which no derogation/comment was permissible was consecrated. T&T assumed an unwarranted and uninformed position of detached and complicit neutrality in treating with the HBA which is in fact and in law a codification of the foreign policy of the USA on Cuba-USA relations. In the face of all of this voluntary faux pas the diplomatic embarrassment to T&T was further compounded when the Summit Communique stated the very opposite. It reprimanded the USA for infringing and undermining the territorial sovereignty and political and jurisprudential independence of T&T by the latter having to stoop to apply for a US license to use its own hotel in its own exclusive territorial jurisdiction and being denied.
Our Ambassdor accredited to Washington should have been instructed that having regard to the uniqueness of the compelling multifaceted statal circumstances surrounding the hosting of the Summit at the Hilton by the State owner of the hotel in the person of the Prime Minister as well as the participation by Caricom Heads he should exercise all his accredited diplomatic powers and access to the Department of State/Department of the Treasury to make strong representations to expedite the requisite license. We heard nothing from this junior, inexperienced diplomat accredited to the most senior and prestigious diplomatic posting.
When tested to treat with a complex foreign policy challenge we were found to be wanting- swimming unconvincingly against the tide of international consensus on the unilateralism and illegality of the American Helms Burton hegemonic/demonic imposition.