By Michael De Gale
August 01, 2008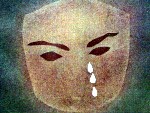 I yearn for the day when I can look at the front page of any T&T newspaper and see headlines that are not crime related. Unfortunately, I cannot hold my breath until hell freezes over or for the incumbent government to realize that there is a direct correlation between poverty and crime.

As a matter of interest, a study about the roots of crime in Canada was recently published in the Canadian press. I am certain that much of the statistical data provided would be applicable in a T&T context. The study claims that more than 70% of persons who enter the prison system are high school dropouts; 70% have unstable employment histories; four out of every five have substance abuse problems when they are convicted; and two out of three youths in the system have been diagnosed with two or more mental health issues. In Toronto specifically, the data analysis shows that the 10 poorest neighbourhoods have the highest incarceration rates, the lowest income, highest unemployment, most single parent families and lowest level of education. I am not sure if any such study was ever undertaken in T&T, but I am willing to bet that if such a study was indeed conducted, the conclusion will be the same but the statistics would seem pale in comparison.
It is instructive that in Toronto with a population in excess of 2.5 million, 30 mostly young people have been murdered to date. This created an outcry in the city and calls for immediate action to address the cause. Whether deserving or otherwise, the deaths of these young people abruptly ended whatever potential they may have had and essentially robbed society of whatever contributions they may have made under different living conditions. For the last few years, the Mayor and the City of Toronto, private corporations, community organizations and individuals, have banded together in search of solutions to arrest the escalation of violence in the city. "Priority Neighbourhoods" were identified and steps were taken to address the problems that frequently culminate in death by violent means. Solutions included creating employment opportunities in private companies and in government ministries for youths specifically from these neighbourhoods; financial and infrastructural investments in these communities, training and mentorship programs; community policing and investing in early childhood education to mention a few. It is still a work in progress but being personally involved in some of these initiatives, I can assure you that these investments have already begun to pay dividends The transition from perceived "thug" to valued citizen is an amazing phenomenon to witness.
An intellectually bankrupt administration, who fail to tally the true cost of crime in society, will fallaciously continue to view punishment as the panacea to end the problem. This study and many others over the years have all concluded, that for a fraction of the cost of enforcement, investments in poor communities and in early childhood education will significantly reduce this epidemic. The benefits will be clearly evident in economic terms, lower dropout rates, a significant reduction in crime and ultimately, a more prosperous and progressive society worthy of developed country status.
If there is a gene that makes people prone to criminal behaviour, it is inconceivable that that gene should be disproportionately embedded in the DNA of poor people. As I have often advocated and as the study suggest (not withstanding "white collar crime"), poverty is the root of criminal behaviour. The poorest areas in T&T such as John John, Laventille, Belmont and the hills of Diego Martin to mention a few, are essentially incubators for raising criminals. Even if by some miracle the police, army and the criminals themselves manage to successfully wipe out the current batch that is menacing the society, a new crop of criminals are now sucking on the breast of poverty, as the nation's hand continue to rock the cradle. They too will soon wreak havoc on an uncaring and dispassionate society.
In 1881 Frederick Douglas the great orator, runaway slave, newspaper editor, U.S. Congressman and abolitionist unequivocally stated that, "Neither we, nor any other people will ever be respected until we respect ourselves, and we will never respect ourselves until we have the means to live respectfully". In capitalist societies such as ours, education and access to opportunities are fundamental to acquiring the means to live respectfully. The scourge of violence that is holding the nation hostage as the rest of the world stare in utter disbelief represents years of neglect and marginalization; first by colonialism and now by a government who mistakenly confuse window dressings with progress. In this once hopeful and now obscenely rich society, it is shameful that violence is the one thing that now defines us. If we fail to invest in poor communities, we will continue to reap violence – the fruit that we have sown.