By Dr Selwyn R. Cudjoe
October 31, 2023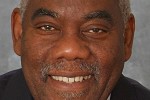 When 85-year-old Israeli citizen Yocheved Lifshitz was released after spending 16 days as a Hamas hostage, she commented: "They didn't break my ribs, but it hurt a lot, making it difficult to breathe."
"Hamas," she said, "took good care of the wounded," referring to one person whose arm and legs were injured during their kidnapping (FT, October 25).

Palestinians in Gaza have been unable to breathe for a long time. UN Secretary General Antonio Guterres showed much courage when he condemned Israel's "clear violation of international law" in its conflict with the Palestinians. In remarks to the UN Security Council, he appealed for a humanitarian ceasefire "to make the delivery of aid to Gaza easier and safer and to facilitate the release of hostages" (BBC News, October 25).
Few analysts in the West have offered a balanced evaluation of the conflict. Guterres condemned "the horrifying and unprecedented acts of terror by Hamas in Israel" and said that "nothing can justify the deliberate killing, injuring and kidnapping of civilians—or the launching of rockets against civilian targets".
Then, he made a fundamental point which has been missing from most of the mainstream Western newspapers. "It is important to also recognise that attacks by Hamas did not happen in a vacuum. The Palestinian people have been subjected to 56 years of suffocating occupation. They have seen their land steadily devoured by settlements and plagued by violence; their economy stifled; their people displaced and their homes demolished. Their hopes for a political solution to their plight have been vanishing."
The acknowledgment of this truth sent Israeli Ambassador to the UN Gilad Erdan into a fit of anger. He called Guterres' remarks "shocking", accused him of "justifying terrorism" and demanded his immediate resignation.
Erdan wrote later, "His [Guterres'] statement that, 'the attacks by Hamas did not happen in a vacuum', expressed an understanding for terrorism and murder. It's really unfathomable. It is truly sad that the head of an organisation that arose after the Holocaust holds such horrible views."
Only the Israelis, it seems, possess the truth of the situation.
Guterres also reminded Israel that it should act in a humanitarian manner even though Hamas acted in a brutal, non-humanitarian way. He said: "Protecting civilians does not mean ordering more than one million people to evacuate to the south, where there is no shelter, no food, no water, no medicine and no fuel, and then continue to bomb the south itself."
In the immediate aftermath of this exchange, Erdan informed the UN's Under-Secretary-General for Humanitarian Affairs, Martin Griffiths, that Israel will not accept his request for an Israeli visa because of Guterres' remark. He explained: "He [meaning Griffiths] will not be able to come here to the region. The agencies constantly need to bring in new people, certainly at a time like now. They will be refused."
In spite of Israeli condemnation, Guterres reiterated his position: "I am shocked by the misrepresentation by some of my statement yesterday in the Security Council as if I was justifying acts of terror by Hamas. This is false. It was the opposite. I believe it was necessary to set the record straight, especially out of respect to the victims and to their families."
President Emmanuel Macron of France visited Israel on the same day Guterres made his remarks. He called for the formation of an international force to fight against Hamas and reassured Prime Minister Benjamin Netanyahu: "You are not alone. The fight must be without mercy but not without rules, because we are democracies that are fighting terrorists, democracies that respect the laws of war, democracies that do not target civilians, in Gaza or elsewhere."
Netanyahu responded: "Hamas must be destroyed… It could be a long war," as he depicted the battle against Hamas as a "test case of civilisation against barbarism". (NYT, October 25).
Up until 2008, the United States and most Western governments considered Nelson Mandela a terrorist and the African Nationalist Congress a terrorist group. In 1986, when Mandela and the ANC were fighting South African apartheid, President Ronald Reagan announced that Mandela and ANC were engaged "in calculated terror… the mining of roads, the bombing of public places, designed to bring about further repression".
Lewis Gordon, a major black philosopher, reminds us that the revolt against "the threat of asphyxiation" of non-white people continues into the 21st century. "I can't breathe!" were the final words of Eric Garner and George Floyd. When one puts one's foot on another's neck and tries to strangle him, the universal response is simple: "Take your foot off my neck."
Frantz Fanon was perspicacious on this matter of asphyxiation: "It is not because Indo-Chinese have discovered their own culture that they revolt. It is because 'quite simply', it was, in more than one way, becoming impossible to breathe."
On Friday the World Health Organisation announced that 7,028 people, 3,000 of whom were children, were killed in Gaza by Israeli air strikes. Ibrahim al-Lahham lost 17 family members. Their bodies were dumped in an unmarked grave.
I sympathise with Yocheved Lifshitz. I only wish she could understand that the Palestinian people have been unable to breathe for over 56 years. They are still trying to breathe.
In the coming years, the world will decide who are the barbarians in this conflict?