By Raffique Shah
September 12, 2023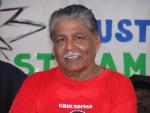 As soon as he confirmed that I was 'the' Raffique Shah with whom he wanted to speak, he quickly established his bonafides and pedigree as a Presentation College Chaguanas alum, a die-hard Pres Boy. He had attended out alma mater many moons ago but not as many as I have, given I must be a decade or more older than him. He, too, like so many boys from the Caroni plain had had the benefit of the college's class education from the premier secondary school, we might say the 'best' in the country, but he went on to return 'home' as soon as he graduated from university and landed the job as a teacher at the institution. Therein lay the right he had earned to sing praises to 'Pres' or to tear it apart if he felt he didn't like what he saw, or rather what he is seeing today.

It was my call in a previous column for more patriots, people who were 'Trini to d'Bone' in every sense of that David Rudder clarion call to stand up and do some introspection at a time when the country needs such men and women, and I dare add, boys and girls, to come forward and restore pride to a people and country. A country that in several ways is spinning out of control- as is happening with crime, especially murders. He launched into what some might call a tirade, I would say in debate-style well thought out arguments that suggested the malaise that grips the nation, feasts on old and young, especially the young and naive, and the favoured being older folks like he and I, and equally vulnerable school children.
This man who taught at Pres for his entire working life has drawn the conclusion that parents, public officials and others who come into contact with boys like his one time students become fair game for young gangsters who went astray. He thinks the classrooms at secondary schools are where such battles must be fought. Children must be taught at school how to become 'model' citizens, hence contribute to positive developments in the country. They are at the right age to learn how to be better contributors toward building a crime- controlled, more productive and responsible society.
He identified Pres as one school that can be very proud of its achievements and this meaning not just scholars, but having also shaped the careers and contributions of eminent and not so well known professionals, business heads, trade unionists and, yes, politicians. I told my friend, yet faceless not nameless, that that was not the only college with proud pedigree that has surrendered its past, hence its history, to be buried alive. I explained that most children know little or nothing about citizens who have contributed by putting us on the international map of achievement in areas as diverse as science, business, education, sports, steel pan and calypso, and more, much more.
In fact, our history, so far as I know, has never been taught at any level in any curriculum in the education system. If you want to know the true history of Trinidad and Tobago, you must necessarily read the works of the late Dr. Eric Williams, the late Brinsley Samaroo and Micheal Anthony and several others that I can't recall. Williams? Yes Williams, I say. We are not here talking politics, we are talking patriotism and Dr. Williams was one of the more prolific writers in that subject. Some of his books are written in fairly simple language which makes them valuable for anyone seeking to know our country's history. Matters not who you vote for. An uncle of mine who was a primary school teacher and who under the old system moved up to become 'Headmaster' at an Anglican or Roman Catholic school handed me his copy of-History of the people of Trinidad and Tobago- after I graduated from Pres and went off to join the military and attend Sandhurst. I was somewhat surprised when he proffered the book to me and he sensed that. Hey, he said to me, you are reading history, not politics. I read and cherished that book as I did Capitalism and Slavery and several others by the country's first prime minister. I read too CLR James's Beyond a boundary when I was a man and could buy my own books. James was a bitter political foe and very critical of Dr. Williams, both of whom attended Queens Royal College. I'm sure that DR. Williams read everything that James published and James, likewise, read Williams.
If we treat and teach history as the subject ought to be taught, we will all emerge more learned as richer intellectually. To those who treat history as politics I ask: What do they know of history, who only history know.