By Dr Selwyn R. Cudjoe
August 03, 2023
PART I
"So I returned, and considered all the oppressions that are done under the sun: and behold the tears of such as were oppressed, and they had no comforter; and on the side of their oppressors there was power; but they had no comforter."
—Ecclesiastes 4, Verse 1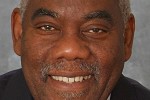 It's Emancipation Day (Tuesday)and all the politicians, the proprietors and the bankers are trotting out their lies about freedom and emancipation. They may even quote the words of our prophet Bob Marley ("Emancipate yourself from mental slavery/None but ourselves can free our minds"), to demonstrate how the ordinary black person has misused the opportunity to free himself/herself mentally in this country. But take it from me, "All of dat is damn lies."

I took a hiatus from the Express to complete my book on Canon PH Douglin—a pioneering Barbadian pastor and son of a slave born in 1845. He was trained at Codrington College in Barbados in theology before he was sent to Western Africa "to save the souls" of his brothers and sisters there. He served there for 20 years in the Rio Pongo in Sierra Leone. Then, Bishop Richard Rawle, the first Anglican bishop of Trinidad, recruited him to be the pastor of St Clement's Anglican Church, where he pastored until his death in 1902.
I draw attention to the above project because of remarks that appeared in the Express (August 27) under the headline, "Not one monument for our people". Eintou Pearl Springer, one of our "Queen Mothers", uttered these words when she commented on the lack of recognition that is "given to African heritage across the country".
This discussion had to do with the presence of a tunnel that led from William Burnley's mansion, located on the Orange Grove Savannah, to the residence of the estate manager that was located about 200 yards to the west of Burnley's mansion. Many of the residents of the village grew up seeing that house and the cell at the bottom of the house.
In 1985 when some villagers and I protested against Home Construction Limited (HCL) tearing down villagers' homes in the foothills of the Northern Range, we met with HCL's management at that very house to discuss the issue. I have written about how HCL acquired those lands in my book, Movement of the People (1983).
Springer was quoted in this news article when she referred to "amazing stories about that slave dungeon where our ancestors were held and chained. There is a tunnel going from the dungeon to the plantation where the slaves worked… Springer said she first heard about the site when she attended the launch of Prof Selwyn Cudjoe's book The Slave Master of Trinidad: William Hardin Burnley and the 19th Century Atlantic World".
Commenting on these observations, Planning Minister Pennelope Beckles said, "More research must be done to determine the true nature of the historical site. The right procedure must be done. Yes, we have some preliminary visits, but obviously you are going to need archaeologists and historians, and it is going to require us to do some kind of research."
Margaret McDowall, chairman of the National Trust, was more prescient. She offered: "HCL closed the tunnel because people were going in. We are trying to get someone who is old enough to say when they built the tunnel so we can have an idea, but we will have to do our own investigation." Like Beckles, McDowall agreed that "thorough research is needed. So we know some things, but we don't yet have anybody who says, 'Yes, I know'".
This statement is both right and wrong. We know there is/was a tunnel that was closed down by HCL. We also know that Burnley built his mansion in 1821 that was equal in stature to the governor's residence in St Ann's.
We also know that Burnley commissioned Michel-Jean Cazabon to do a painting of his mansion in 1849. In 1960 the building was sold to Hati, an Indian gentleman from El Dorado, who broke it down and used the lumber to construct other buildings. (See The Slave Master of Trinidad, pages 24-5.)
Given the fact that slavery and apprenticeship ended in 1834 and 1838, respectively, no one is around old enough to say when the tunnel was built, even though we are sure it was built by Burnley who died in 1850.
It's assumed that there is some "right procedure" to follow when one investigates these matters and some magical one(s) out there who can do the requisite research to come up with the answers we require. We never say who should undertake the research, how much it will cost, and who will pay for it.
I first wrote about Burnley and the Orange Grove Estate (its official name was the Trinidad Sugar Estates) in 1982 in an essay entitled "Slavery, Colonialism, Independence, 'Same Khaki Pants': The Exploitation of the Working People Continues". I started The Slave Master of Trinidad in 2010 after I concluded my book on ARF Webber, another Tobagonian who did some important work in Guyana. It cost me over TT$1 million to conduct the research on The Slave Master of Trinidad, with the bulk of the funds coming from my college.
No one can wave a magic wand nor is there some Cinderella out there who meets the criteria set out by Beckles and McDowall. It's time that we stop the talk and support those people who are actually doing work on these matters.
Believe me, it's a never-ending task. Scholars such as Brinsley Samaroo and Gerard Besson, now recently departed, gave their lives to researching our past. Let us learn from their sacrifices and honour them while they are alive.
—Prof Cudjoe's e-mail address is scudjoe@wellesley.edu. He can be reached @ProfessorCudjoe.