By Anna Ramdass
May 18, 2023 – trinidadexpress.com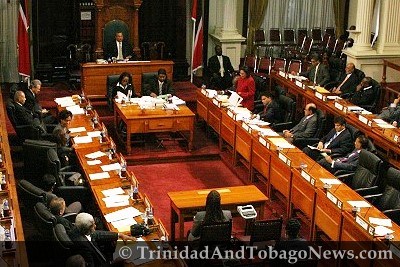 The people of Trinidad and Tobago have a right to vote.
This was the loud and clear message from the Privy Council law Lords who delivered judgement against the Government's decision to postpone the Local Government Elections and extend the life of councils for one year.

Former Attorney General Anand Ramlogan secured victory at the Privy Council after being defeated at Trinidad and Tobago's High Court and Court of Appeal after he challenged, on behalf of his client Ravi Balgobin-Maharaj,the extension of Local Government officials' tenure from December 2, 2022 forone year following the proclamation of sections of The Miscellaneous Provisions (Local Government Reform) Act,2022.
The Privy Council Law Lords – Lord Reed, Lord Hodge, Lord Briggs, Lord Kitchin and Lord Richards heard the case on March 15, 2023 and judgement was delivered on Thursday at 8.30 a.m.
HREF="https://trinidadexpress.com/newsextra/govt-loses-at-privy-council—people-have-a-right-to-vote/article_9b7d3554-f578-11ed-9f16-13aae49bc4ea.html">Full Article : trinidadexpress.com