By Raffique Shah
March 20, 2023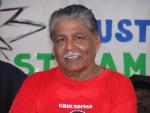 You will think that a political party anywhere in the world that commands the lead stories in at least two national television newscasts per week; add for measure twenty-plus radio stations, most of which are ethnically weighted in favour of the party's support base; three daily newspapers that go the extra mile to be fair to you, with even your lies making the cut, unlimited social media posts on the various sites, again in your favour… The party stages at least one public meeting per week that is also broadcast live on radio and at times, on television; flavor the above with, on balance unlimited parliament broadcasts that you control, if only by the volume, antics and other eye-catching tricks; sundry anti-government public meetings, often staged or influenced by the party's activists that sometimes generate their own free media access, and so on…

Forgive the uninitiated reader of my column for thinking I am writing about politics in The USA, parts of Europe or even Asia where populations are in the tens-to -hundreds of millions and where people attend such meetings in huge numbers. So for example in Bangkok, Thailand, one million people could be protesting against their government, could be stampeding through the city, literally igniting terror as they promote their cause, whatever that may be.
No dear readers, I am talking about Trinidad and Tobago. With a population of just over one million of which barely over sixty percent participate actively in electoral politics. Occasionally economic or legal issues may ignite flashes of violence with the consequent looting of shops and stores… and yes, opposition parties activists can be seen adding fuel to the fire.
What I have said above depicts a libertarian society that can often be confused with others that we call 'free for all': you are free, for example to cuss the Speaker of the House and Senate, to spit at the Prime Minister, to intimidate other members of the public who may venture into the battle zone and fountain of disrespect that parliament has descended into. Even the PM joins in the naming of his opponents using unparliamentary language.
In this scenario described above I do not often venture to waste columns on people and parties who enjoy the kind of generosity that is hardly seen elsewhere in the Westminster-type parliaments. Why waste clean space in an already polluted environment? In fact, these parliamentarians have fine-tuned the art of abusing any space. And, while they can use any columnist or writer to promote their nastiness, I happened to have been there long before them, at around age thirty when I learnt a negative thing or five under the tutorship of men such as Dr. Eric Williams who could cuss and cut you at the same time, breaking no parliamentary rules, Arnold Thomasas, the most biased of unbiased speakers and Basdeo Panday who was better than me when it came to hurling abuses.
I cannot help the UNC and I cannot hurt the UNC. They are adept at doing both with such finesse, they have lost about one hundred elections they ought to have won [hyperbole] and they seem unlikely ever again to be in government so ill-trained are their officers and officials.
In many instances, there are issues where the PNM can be flogged to death in short order— not having to go through elections, so have they mastered the art of antagonising the populace. But Dr. Keith Rowley who looks every inch a rascal can outdo and undo the angelic Kamla Persad Bissessar in a flash— less time than it takes to down a shot of…
The puppies and dogs-of-war she has recruited, trained and used in the past over ten years ago when she effectively ejected Panday from leadership of the party, have become useless. Outside of the fairly large support base in the heartland of the party, she and they are little more than a comic side show. Kamla is incapable of wooing and winning the educated and sometimes thinking voters in the cities and other large population centers.
Such people are floating, looking for a home, if only of a temporary nature. But just as they are disgusted with the behaviour of some supposed exemplars among our masqueraders, they detest and abhor Kamla's barking dog who can only be used effectively to herald the arrival of mongrels on any campaign trail. Kamla cannot even keep friends for long, far less command respect for all time. That is the tragedy of her life, her career — the woman who was given it all, and who lost it all amidst a wasteland of hubris.
I don't know her. I've never met her. Maybe she will shock me and the country by unseating the livelier and more caustic Rowley, but I doubt.