By Raffique Shah
February 27, 2023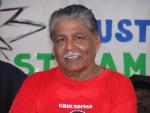 If anyone in the country was surprised by the minimalist style that almost all the designers opted for in outfitting female masqueraders, such poor folks have either detached themselves from Carnival for some time, or ceased to be bothered by the near nakedness of thousands of adults, whose gyrations and simulations of sex, could one day erupt into an orgasmic explosion, the effects of which might send some uncontrollable individuals into uncharted dimensions, something akin to never-ending euphoria on steroids.

It is not my intention to scare some people about entering twilight zones they know nothing about, nor am I suggesting that a carnival like ours, which has spiritual links, is vulnerable to unknown spirits of both liquid and gaseous constructs and pose a danger to those who dabble in it. There is nothing evil enough to tackle a 'Trini Jumbie'. He 'badder than a Tobago blue crab…or so the legend goes anyway.
Further, they say, ask Peter Minshall, ask Helen Humphrey, ask Peter Samuel and Allison Browne, all of whom were wounded by Jumbie in Carnival-related combat.
But wait; how did I reach in this esoteric world, scaling past herds of near-naked women immersed in a mythical wonderland where they live out their fantasies in the full glare of global media cameras, a freedom they enjoy for two days only? They are free to dress—or undress—as they see fit. Not that anyone had them in chains, enslaved as happens in modern slavery. Whereas the real slaves are compelled by their masters and mistresses to wear skimpy clothes to attract customers, in a reverse scenario in our Carnival, women seem to be saying to men; watch me, but don't touch me. See as much of my body as you have yearned to, but that's as close as you'd get.
Look, I lay no claim to being averse to enjoying waves upon waves of 'eye food'. When I was much younger, that was the sole purpose for journeying into the capital city on Carnival Tuesday. There were miles and miles, tonnes and tonnes of the most attractive, prettiest girls any young male could behold. I believed then, as I believe now, that pound for pound, per capita, this country is it when it comes to pretty women.
I am convinced, though, that the Devil is hyper-active among them, and come Carnival every year, they go wild, throw feminine charm to the wind, and to tantalise the males among us, they dive into a cesspool of vulgarity, transforming art into pornography or worse. Some men join them in lowering the bar, causing decent families to duck for cover, to protect their children from contamination.
I stand in my shoes and wonder: how can any sane adult sink so low, simulating sex in a city awash with people, with families and visitors looking only for a taste of the famed, Trini Carnival. Have you no shame, woman? Have you no shame, man? Is this your normal behavior on any given day in your home? Is this what your children, your neighbour's children are exposed to, by virtue of you claiming libertarian privileges, as seriously offensive as this display at 'The Mother of all Carnivals' was proclaimed by a veteran calypsonian and politician.
Not that I believe such depraved displays might turn any significant number of tourists away from our country. Indeed, the world being what it is, there are predators by the millions out there literally feasting on children and adults who cannot defend themselves. You are turning an already besieged world into one that is gripped by fear for the future of our children and grandchildren. Little wonder almost every day children and adult women, and now even boys, go missing. Spirited away into a dark realm, there to fulfil fantasies of the sick and perverse.
Before you open your mouth or get on your keyboard to assault me for exposing those who use the cover of carnival to bring shame and disgrace to humanity, let me say this, I am no prude. I am no religious zealot. I am not on any pulpit here. I am just venting my anger against people like you and yes, like me, who have taken having a good time to unbelievable pornographic levels. I hope that my voice will persuade the thousands of people who witness the street parade that there is nothing intrinsically wrong with either carnival or a street parade. I have always been a carnival person and I will continue to so be even from the confines of my chair at home. But when I see we are about to plunge into darkness that can so damage the society, I must call halt. Most of you I appeal to are my friends, my carnival friends. I expect us to remain good friends by joining to clean up the mess people have made of our mas.