By Stephen Kangal
June 07, 2022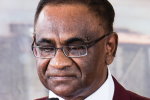 Indians came here to increase sugar production reaching 200,000 tonnes in the 1960's and not to decrease the cost of sugar production as their wages/conditions were set. They were deceived into believing that they were coming to "chalay chinee". We cannot be misled by Cudjoe's Afro-centric lenses because the jahajees were already versed in sugar cultivation in Uttar Pradesh and Bihar. What did the Indians think or have in their minds as they embarked from Kidderpore Docks in Calcutta bent to Trinidad after enduring the Indian Famine of 1850's? They survived the "Kala pani" and the "pagal samundar" en route to create a better life for us. They worked for a mere pittance that was superior to what they left in UP and Bihar and did not come on their own to compromise the high wage demands of the apprentices.

The "apprentices" were never even remotely in the cultured-impregnated minds of the Jahajees. They had a vision to change their fortunes by hard work isolated in sugar cane estates without thinking much of the host community who were now free to also gravitate to urban settlements and leave the Indians to toil in the hot sun and rain. They accepted the prevailing socio-economic conditions and strikes were few and far. They knew their ultimate life objective taught to them by the Ramcharitarmanas.
I reject completely the thesis of Cudjoe that Indians had no say (pawns of the plantocracy) in their journey and settlement in Trinidad because they belonged to a higher almost ancient moral and religious order that made the visit to Trinidad a dictat of karmic prescription. They transformed their liabilities into huge assets with their Koran and Ramcharitarmanas?
Why does Cudjoe not stay out of fowl business and desist from trying to implicate our 'pitris" (Bhagwan bless their souls) for being strike breakers or low wage earners and fan Afro-Indian antagonism in the 177th Anniversary of the Indian occupation of the cane-fields and "apprenticeship abandoned barracks" in rural Trinidad and made huge astronomical success of it contributing to the GDP of T&T.
No one with a beating human heart must seek to desecrate and obfuscate the innocent cherished memories of our loving devoted ancestors who toiled unremittingly to make a way for us their descendants and whose souls and spirit we incarnate and celebrate every Indian Arrival Day in a very emotional outpouring of love and deep appreciation of our jahajees and jahajins. They were not "strike breakers" nor "scab labour". They were our loving nannies and nannas who we remember forever as shown below.
Please do not desecrate their legacy that they bequeathed to the Indian Community.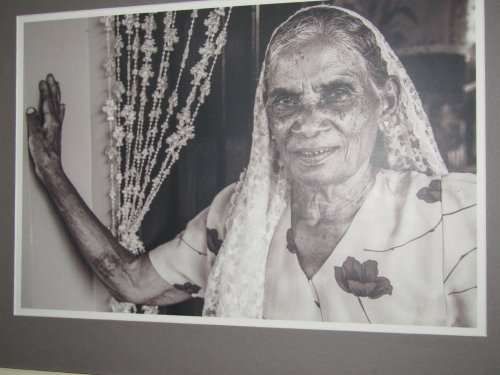 The African commentators appear to see "Indian Arrival Day" as exclusively an historical event. They use subjective history and intellectual dishonesty to interpret and position the celebrations because Indians are perceived to be dumb and intellectually challenged. They will not find the time to get into the psyche of the Indian Arrival Day mindset and 30-year celebratory event to appreciate that it is not history-driven and conceptualised.
That is why they refuse to use the word "Indian" because we all indeed arrived historically. It is indeed 90% a celebration of T&T ancestry—the "psycho-sociology of arrival" remembering the selfless love, missionary spirit, achievements, land-sense, thrift, maternal economics, conquest of adversities, mud huts, cow and bull carts, "bhajhee and bhat" and pure devotion of our "pitris" and the sacrifices they made and hardships they suffered while making the perilous journey to Calcutta and the "kala pani" crossing to Chinidad and Guyana.
Indian Arrival that is unique to the Indian Community of T&T and Guyana is a celebration of what transpired and was achieved post-1845 until May 30th 2022. Cudjoe must find time to appreciate this reality. It is in fact a celebration of "Indian gratitude" to all and sundry and how our "pitris" and "jahajees" dealt with the hostility and anger of the host community post-1845 without hatred for anyone including the purveyors of the indenture-ship system. It is time to extend real appreciation to diversity and not tolerance and try to take on board the diversified "Indian personality" that is almost 8,000 years in the making in the Indus Valley and the plains of Caroni planting "katharee" and bodi and baigan here quietly but focused on family cohesiveness
That is the germ of Indian Arrival Celebrations even before it was declared a public holiday.