By Raffique Shah
November 29, 2021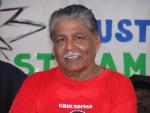 One of the fundamental though unwritten rights citizens in every country in the world enjoy is the inviolable, unfettered right to be an ass. Or a coward. From the uneducated, the ignorant, to brilliant scholars among the intelligentsia, and otherwise sensible people who are law-abiding and look and act normal in every circumstance, aberrations occur that debunk the presumption that every human being is endowed with some degree of intelligence, acting totally irrational, asinine in the extreme, leaving sane and sober people around to ponder if they are looking at and listening to men or animals, no disrespect intended for the latter species.

Now, there is a degree of 'jackassing', as our Prime Minister and certain calypsonians might brand such displays, that is deemed acceptable in a society such as ours. That will range from hyper-active behaviour we debunk when ordinary people become extraordinarily intoxicated having consumed more alcohol or smoked more marijuana than their brains can cope with, and losing all inhibitions, they convert their space, wherever that might be at the moment, into centre-stage, and they proceed to gyrate, to simulate sex in the wildest ways one can imagine.
When, however, men and women who refuse to perform a simple civic duty such as getting vaccinated to stem the tsunami of Covid-19 from overwhelming the populace, from taking the lives of innocent babes, senior citizens, and, if allowed to run free, dispersed in the main by those who refuse to vaccinate, wipe out a sizeable chunk of the population, then we need to examine who these fifth columnists are and why they are acting so irresponsibly.
In fact, as I have come to know some of them, I realize they are cowards in battle fatigues to give the impression they stand for something, even, perhaps, a noble cause. Indeed, I was shocked to learn that in many instances, their fear of a doctor or nurse armed with a syringe.
They are hiding behind a screen of fecal matter for their cowardice, claiming without evidence that mass deaths in the current Covid-wave are a direct result of the global vaccination campaign when they know too well that their real reason for refusing to vaccinate is fear of a medicinal needle! You see, in the Covid vaccination campaign, the medical teams that administer the vaccines cannot force them to 'face the needle', only try to persuade them to act the way adult human beings are expected to in a life-and-death effort to have more than sixty percent of adults vaccinated.
Yes, that procedure that we see hundreds of times a day on television, especially the one that gives a close-up view of the needle piercing the arm, terrifies them. They won't let you know that, of course. They will find all kinds of spurious and dubious excuses to not face the moment of truth. They want to urinate and defecate themselves when they see those advertisements that the Ministry of Health, the PAHO and WHO have unintentionally inundated the television media with.
A few months ago, before I took China's Sinopharm vaccine, double-dose, now standing by for the third shot, I had a dental procedure pending that I had long ignored. So I decided to have it done. It involved the extraction of four teeth…or what remained of them. Since they were grouped close to each other in my right jaw, I asked the dentist if she could remove them in one operation. She answered in the affirmative, but hesitated. 'You sure you want to do this? It will mean several injections, then the extractions?' 'Yes, I'm sure,' I responded. 'I don't want to have to return to your office…the Parkinson's makes that a challenge.' She nodded and prepared for action. Less than an hour later, I waltzed out of her office smiling, happy that I had dealt with that.
The first Sinopharm 'jab' was my next date with the needle. It felt like a fleeting encounter with a small wasp or bee…nothing to it. An hour later, I could not find the spot where the syringe had pierced my arm. Ditto for Number Two. Look, I know there are people who fear any injection or incision to any of their body-parts. It's not quite a spoonful of sugar. But are you so coward, you'd rather face a war than the prick of a simple needle? Come on man. At the rate we are not vaccinating globally, deadlier strains are emerging almost every month and vaccination is the only weapon we have.
Some of you believe that God will miraculously save mankind from the worst of this pandemic. My understanding is that God in whatever incarnation, helps those who help themselves. I certainly don't think that He would intervene to save you from a harmless injection.
Man-up, Woman-up, people. It's a small, near-painless price to save thousands of lives and put the nation back on track. Nuff said.