July 16, 2011
IN TRIBUTE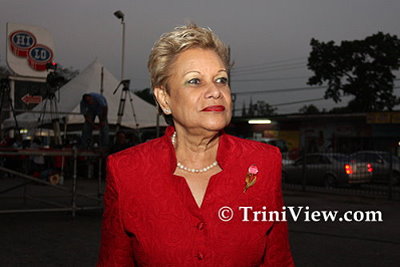 Rose Janneire
The National Association for the Empowerment of African People (NAEAP) joins the nation in recognizing the many services Ms. Janneire rendered to the nation. Ms. Janneire joined NAEAP in 2000, two years after it was founded, and worked arduously with the organization to transform the landscape of African people in this country. She served as a trustee in the organization and for many years controlled the finances of the organization.

For most of her eleven years in NAEAP she was the chairman of NAEAP's Annual Emancipation Dinner and made sure she found the finances to run NAEAP's day school. She served conscientiously in these roles and gave of herself unstintingly to make NAEAP a better organization. That is why NAEAP members such Oscar Gooding, Marcia Toney, Marion Simmons and Annette Valdez took care of Ms. Janneire in the final days of her life while her daughter lived in Barbados and her son served as a priest in New Jersey.
NAEAP regards her as faithful servant who worked hard to advance the cause of African people in Trinidad and Tobago. We thank her for such services on behalf of the black community. Selwyn R. Cudjoe, President of NAEAP says of Ms. Janneire, "She was a good and faithful servant who served her nation well. We will all miss her as an organization." NAEAP will not hold its annual Emancipation dinner this year in respect for the life that Ms. Janneire's lived. We will use the time to reflect on the many contributions that she made to her country.