By Raffique Shah
October 04, 2021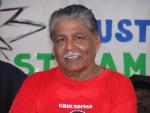 I am writing this column before Finance Minister Colm Imbert delivers his Budget speech and announces measures that government intends to employ to finance its operations over the 2021-2022 fiscal year. What I write here is not new. Other commentators, economists, politicians and informed citizens will have said or written scholarly critiques of the economy, offloaded tonnes of advice and mountains of metrics on the minister.

He will likely ignore all of us. But I continue to write hoping that he will pay attention to what Citizen Shah says because I have no personal agenda, no interest in politics, not even in adding a few extra dollars to my paltry pensions, since I know my time left in the land of the living is very limited. I seek only to offer my thoughts on the humungous challenges we face in the hope that Minister Imbert does not make fatal errors in his Budget presentation, genuine miscalculations that could push this precariously poised and very divided society towards an implosion that would obliterate it from the map—and there are self-styled patriots waiting to see that happen.
Now, I know I am sounding alarmist, and maybe that's how I want to come across. You see, while I remain cooped up in my humble abode because of issues larger than Covid-19, I keep my eyes, ears and instincts fully alert, so I see and hear things that a busy finance minister won't. So I crave the minister's indulgence. Listen up.
The big challenge you face is how to raise approximately TT $50 billion to meet expenditure for the next fiscal year, based on citizens' expectations, on their consumption patterns which, let's be honest, have been hammered into their psyches by politicians like you, your friends, and your holier-than-thou opponents in parliament.
Out of that grand sum, you will spend approximately $9 billion in wages and salaries, which, sad to say of my own people, could have cost half of that if those who receive their pay-cheques like clockwork would at least work, not just report for work.
You require $5 billion to meet just the interests on money you and your predecessors borrowed, not the capital sums, which is another $120 billion-pound-gorilla we must face some time. The King Kong and Count Dracula created by successive governments is the $30b expenditure on transfers and subsidies that mountains of leeches suck out of the marrow of our economy with little or nothing to show in return.
That's a frightening prospect that you face and others before you as well as those yet to come if you managed the financial affairs of this country the way it was and has been for several decades. There is no way in the current circumstances, the revenue side of the economy can produce sufficient money to satiate such vulgar profligacy.
So, Minister what do you do? The best option is of course to run and leave the mess behind. Somebody or bodies will come along and attempt to do the impossible and you could be in Malta or Dubai enjoying the rest of your life. These are not options for you. You are a fighter and you will know well that while you face an insurmountable task there is hardly anyone else in the chamber who can do better than you.
I suggest, you select the best negotiators available, a kind of rescue-dream-team, and negotiate the country's way out of this mess. I specify 'country' because when the creditors come to lay claim, they are not looking for ministers, they look at the country to the choicest parts to pocket.
It won't reach that level of crisis because looking at it objectively, every country in the world, post-Covid, bar a few super-wealthy states, is deep in the doo-doo. Creditors will then have to work with us to help us out of this crisis, which will not last forever and which once we have the resolve and we use our brains we can overcome.
First, by the time you start speaking on Monday, you announce that all parliamentarians, ministers and consultants and sundry loafers in the bureaucracy have agreed to a fifty percent cut in their salaries and perks. This exemplary move excludes, of course, their 'rides' and housing.
Next, all public sector employees and their unions will be invited virtually to negotiate an unprecedented agreement whereby nothing is added to their current emoluments, big thing will be subtracted from those who insist on 'lahaying' on the job and seniors who do not earn their packages will be sent packing.
In the private sector, those who evade taxes, do not remit NIB contributions and otherwise engage in thievery will appear before a special court set up to jail their backsides.
I shall return to my mitigating measures soon: I 'ent all that dread.