By Raffique Shah
September 13, 2021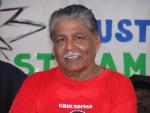 For the second time in as many months I ask a question that is pertinent to this country's future path, one that we need to answer because it is critical to everything else we do as we forge a road to recovery in the aftermath of the unprecedented Covid-19 pandemic and the near-collapse of the national economy. It is this: are we satisfied with our education system which, give or take a tweak here, a turn there, has remained a hugely expensive relic of colonialism that refuses to die 60 years after independence.

It pains me to appear to be raining on the parade of maybe one cohort of the nineteen thousand under-twelve children who, last Thursday, received their instruments of assignments to the so-called prestige schools, from which they will emerge, their brains crammed with information that is invariably irrelevant to their future lives, their minds polluted with a superiority complex that has no place in an ever-evolving world in which Black Lives Matter more than all the theorems and formulae they learnt, and the girls more than the boys sporting half-baked accents they have acquired that are alien to modern societies which leaders like Bill Gates and Jeff Bezos have turned upside down, stripping them of their royal-court-cultures.
When I ponder the paths these undoubtedly intelligent children will be bogged down in, I cringe. They are at that stage—and they will understand this only in retrospect, years down the road when it might be too late to change lanes—where their fertile minds could make a huge difference to the messed-up world they have inherited from generations ahead of theirs. Shamefully, I must see my contemporaries as being culpable in this regard. We loftily proclaimed ourselves the children of the Age of Aquarius who will radically remove the seemingly unbreakable umbilical cord that bound us to a past in which relations between the governors and the governed were defined by class, even caste, and the economic order smoothly transitioned from colonialism to imperialism, and we, apostles of Frantz Fanon, Nelson Mandela, Yasser Arafat, CLR James, failed to smash the old order and usher in a new, equitable world.
Close to sixty years after independence, our students know little or nothing of the genocide of the indigenous people, the ravages of slavery or the wounds of indentureship. They will continue to believe that non-whites invented nothing, that innovations were and are the province of Whites, and worst of all, that their rightful place in modern society is at the feet of God's chosen tribes.
It is not accidental that their brain-power will be tested, and likely freed of colonial mindsets, at a time when there are seismic geopolitical shifts that will see the epicenters of technological advances, hence economic power, shift from the USA and Europe to China, India and other Asian powerhouses, with Africa and the Americas leveraging their abundance of raw materials to position themselves as principals in the new global economic order.
We must benefit from these changes, and one of the few chips we have is the expansive and expensive education system we have built and operated that has yielded minimal returns on investment. We probably have more classroom capacity than most countries on a per capita basis, more teachers and even more administrators on whom we spend approximately $8Billion a year.
However, except for the few outstanding scholars in whose glow numerous officials bask when they achieve something, they ignore the more than fifty percent of students who emerge from the system functionally illiterate. Their excuses for failure from parents to staff to the ministry are numerous. They complain, for example, of how many thousands of students cannot afford the electronic devices necessary for the classes yet those very parents sport the most expensive smart phones on which they can gossip, watch YouTube videos and live vicariously through social media platforms.
Such wastage which is endorsed by officialdom is a root cause of our stagnation in education and a recipe for failure. We must fix that. Such delinquent parents, teachers who don't care, and officials who ignore the leakage of allocated funds, are part of our problem. We can start repairing the system with those who begin secondary education in a matter of weeks, by confronting the problems head-on. There is no point in wasting time on students who are uninterested in education and staff and administrators who are likewise culpable.
Only when we weed out these obstacles to progress and seriously set about changing the system to work for those who wish to be educated, can we honestly look at the new ones entering secondary schools and promise them a prized place in the New World.