By Raffique Shah
May 24, 2021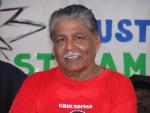 An amazing contradiction that is embedded in the dissemination of information via technology that seems to evolve at a dizzying pace is how easy it is to fool massive numbers of people into believing glaring lies. Disinformation, a craft that is as old as civilisation itself, which has been used in warfare and in politics from ancient times to today, remains a weapon of mass confusion in the armories of sovereign states as much as parties that could, and have, catapulted many of them into power against immense odds.

What is frightening about such machinations in electoral politics is that it's all perfectly legal. Worse, one might think that as citizens and electors become more educated, they would discern untruths more easily, and reject them for what they are-outrageous lies. Not so fast. With tertiary-level education more accessible to successive generations in developed and not-so-developed nations, formal education seems to have stymied the intellect of university graduates. Critical thinking are buzzwords they repeat by rote, not skills they have mastered to empower them as they face the onslaught of cleverly-masked propaganda machines that render them fodder for today's computer-armed snake oil salesmen.
Consider this: two old words have been strung together, 'fake news', that actually say nothing, mean nothing. Yet, they have been adopted by supposedly intelligent people across the world, and applied to encompass propaganda, empty rhetoric, and outright lies. Last year's elections in the USA, which laid bare just how unsophisticated the American electorate is, and how it was possible for any two-bit shyster to capture power in the most powerful nation on earth, also saw the words 'fake news' being touted as deserving of discussion on the agendas of agencies such as the United Nations.
Are these people serious? We are really in a sorry state when the self-righteous leaders of today, who lie as casually as politicians of every era in history have done, can consider taking trash to international conference tables. Today, for instance, they ought to be discussing Israel's slaughter of the people of Palestine which, in a world where justice is dispensed fairly, should invite global condemnation and possibly charges of war crimes against Israel.
That will never happen, of course. From its establishment as a Zionist state in the aftermath of the Second World War by men who were as brutal as the Nazis whose persecution of Jews won victims of the Holocaust worldwide sympathy, to its uncanny resemblance today of Adolf Hitler's fascists, Israel has defied world opinion, reinvented apartheid, and is a renegade state, a law unto itself.
A placard carried by one woman in one of the thousands of demonstrations staged across the world to protest its murderous campaign to obliterate what little is left of Palestine, sums up the shame that many Jews bear: my granddad didn't survive Auschwitz to bomb Gaza to death.
The controllers of Israel, luckily for them, do not need 'fake news', misinformation or disinformation to do their dirty deeds the way politicians in countries such as T&T and the USA do: for them, might is right, end of story. Here, on the fertile Covid-infested ground, they find easy targets for disinformation—which, I should explain, is distinct from misinformation. The latter could be an error on the part of the perpetrator, or failure to understand what he or she is writing or saying.
Disinformation is deliberate. It's a lie that is crafted to confuse one's enemy, to mislead him into a trap you have set (in a military context). I should note that at Sandhurst, certainly in my time, cadets studied not just the art of warfare, but also its devious side, like the use of disinformation. Veterans of World War II and the Korean War (not many people remember that war) lectured to us on their experiences when such deviousness was employed against them, and instances when they used it to advantage.
Even in the brutality of wars of such magnitude or ferocity, however, one respects the sanctity of certain personnel—the press, the Red Cross or Crescent, etc. You never target them. In the war against Covid, a deadly enemy to all, a war that requires every citizen to contribute what he can, there are such exceptions to combat.
Top of the list are medical personnel, those who are putting their lives on the line every day, professionals who give of their knowledge, their experience, their everything. They are protected by convention if not law. Respect them. Do not violate that convention. Nuff said.