By Dr Selwyn R. Cudjoe
November 09, 2020
A presidency born in a lie about Barack Obama's birthplace appeared on the edge of ending in a lie about his own faltering bid for re-election.

—Peter Baker and Maggie Haberman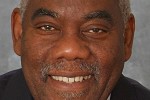 It's 5:15 am on Friday morning. CNN has announced that Joe Biden has taken a lead in Ruby Red Georgia by 917 votes and many of us believe we can begin to exhale. We are about to get a president who will allow us to breathe again.
At 5:39 am, the NY Times headline announces: "Biden edges into a lead in Georgia as Nation awaits winner." It was almost as though most of these outlets wanted to breathe a sigh of relief: "We have had enough of Trump."

I went back to sleep at about 6 am. I got up at about 11 am to continue my vigil. At 2:00 pm there was still no conclusive answer but Biden was ahead in four battleground states: Georgia (by 1,561), Pennsylvania (by 13,371), Nevada (by 20,137) and Arizona (by 41,302).
Meanwhile, Trump was sticking to this narrative: the Democrats, aided by big Media, were cheating. It never occurred to him that the Democrats had cheated so artfully that they conspired to lose several seats in Congress and left the Senate in Republican hands. But Trump's true comeuppance was happening in the states where Trump had once poured his scorn upon the people.
Take Arizona. Trump had persecuted McCain mercilessly in the latter part of his life: McCain was not the hero Trump liked. Trump said that he didn't like heroes who got caught. What he couldn't (or wouldn't remember) was that he had never served a day in the armed forces because he happened to have bone spurs that had made him ineligible to serve.
McCain did not invite Trump to his funeral. He invited Barack Obama and George Bush. When Trump's advisors pleaded with him to make up with McCain's wife Cindy, he bluntly refused, such was his pride. The results were inevitable. He not only lost the state; the Republicans also lost a Senate seat.
Except Florida, the Latinos (mostly of Mexican descent) came together with the other despised minorities to protest their long-suffering status in the country. Trump called Mexicans gangsters and rapists and Arizona Sheriff Joe Arpaio hunted down Hispanics in the workplace. Senate Bill 1070, the most punitive immigration law in the nation, was written in Arizona. It "gave rise to copycat legislation in other states" (The Intercept, November 2, 2020).
Few Hispanics in Arizona will forget that draconian "show me your papers" that made life so terrible for them. Abril Gallardo, a member of Living United for Change in Arizona remembers the terror of those years: "We experienced raids in our neighborhoods before raids were streamlined through the nation. Our people, Black and Brown bodies, were being killed by police departments. This has been happening for many, many years" (The Intercept.)
Georgia was a variation of the same story. In 2018, Governor Brian Kemp stole the gubernatorial election from Stacy Abrams. According to an Associated Press investigation, Kemp, then Georgia secretary of state, "mass-cancelled more than a million voter registrations between 2012 and 2018, and in the run-up to the tight gubernatorial race, froze an estimated 53,000 registrations, a majority of them belonging to African American voters" (Vogue, November 5, 2020).
When Abrams lost the election by 55,000 votes, she didn't go home and cry. "I sat shiva for 10 days. Then I started plotting." "Shiva" is a reference to the Jewish mourning ritual. She created the New Georgian Project and began to register new voters. She was determined to prevent a reoccurrence of what had happened to her.
On Tuesday, black Atlanta had the last laugh. They repudiated the scorn that Trump had heaped upon the late Congressman John Lewis. They were the ones who put Biden over the top. Trump had called Lewis's district "crime ridden," "in horrible shape and falling apart." About 85 percent of Lewis's district voted for Biden. Like Ray Charles, all Georgians had Lewis on their mind when they voted for Biden.
Trump saw Philadelphians as natural cheats. How could they not vote against Trump's repudiation of their congressman and their city? They were not as dumb as Trump thought they were. They voted early to be sure that their votes were counted. While Trump discouraged his supporters from voting early, Democrats were encouraged to do the opposite. It paid off. They wholeheartedly gave their votes to Biden.
During the election campaign, Trump warned his followers to watch Philadelphians. In the immediate aftermath of the election, Trump's loyalists continued their racist attack on Black Philadelphians. Ted Cruz called Philadelphians "lawless" and "the worst in the country." Lou Dobbs, a faithful follower of Trump called Philadelphia "a cesspool electronically" and said "Republicans should surround that thing" (The Atlantic, November 7).
In spite of his nefarious deeds, all Trump saw was an elaborate conspiracy to steal the election from him. Peter Baker and Maggie Haberman concluded: "Even for President Trump, it was an imagined version of reality, one in which he was not losing but the victim of a wide-raging conspiracy stretching across the country in multiple cities, counties and states, involving untold numbers of people all somehow collaborating to steal the election in ways he could not actually explain" (NYT, Nov. 6).
One hundred and fifty million Americans voted. Many of them took umbrage at the hate and mistrust that Trump brought to his office. After four years of lies and deception, it is imperative that American leaders return to the path of truth and its citizens learn to trust one another again.
At 11:24 am on Saturday CNN declared Joe Biden the 46th president and Kamala Harris, the 46th president and V.P. respectively, of the United States.