By Camille Clarke
June 20, 2008
guardian.co.tt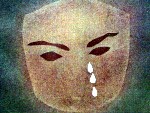 Two teenage girls were rescued by the police after they were beaten, thrown into a cesspit and left to die yesterday, at Leslie Trace in Morvant.
The girls, SherryAnn Joseph, 18, and Shamila Hinds, 17, are being treated at the Eric Williams Medical Sciences Complex in Mt Hope.

Police said they received a report around 2.30 pm and went to a house at Leslie Trace, Cipriani Avenue.
When they arrived, they found girls, who were badly beaten about their faces and body, lying at the bottom of an unused cesspit.
They took the girls to the hospital for medical treatment.
About two hours later, it was reported, two men in the area were shooting at each other.
Both of them allegedly ran into the station and accused each other of dumping the girls in the cesspit.
One of the suspects is hospitalised, after he was shot in his leg.
Full Article…
'Executed'
Prisons officer gunned down by masked man
Prisons officer gunned down
A prisons officer was gunned down in a hail of bullets around 10pm on Wednesday, near his barber shop on Abercromby Street, Street Joseph.
Prisons officer gunned down
An altercation with an inmate is believed to have led to a hit being ordered on a prison officer on Wednesday night in St Joseph.
Man surrenders to police
The man who was being sought in connection with the murders of Regiment Cpl Ancil Wallace and his friend Noel Charles surrendered to police on Wednesday night.
Man surrenders in Diego killings
A 25-year-old man wanted in connection with the double murder of Regiment officer Ancil Wallace and his friend Noel Charles surrendered to officers at the St James Police Station on Wednesday night…
Ammo found in Sea Lots
One hundred rounds of 9 mm ammunition and one live grenade were found in an abandoned house at Pioneer Drive in Sea lots yesterday morning.
Hand grenade, ammo found at Sea Lots
Search for kidnapped victim going cold
THE SEARCH for Naail Ali, who was kidnapped outside his family's business place on June 10, is turning cold.
Diego residents lift 'curfew'
The self-imposed curfew by the residents of Richplain, Diego Martin, has been lifted somewhat due to the army presence in the area.