By Stephen Kangal
February 06, 2011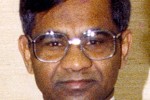 Senator Corinne Baptiste-McKnight has telegraphed by her irresponsible conduct displayed in the Senate on Tuesday last that her erstwhile loyalty to and decades-old, politically-partisan support/membership of the PNM, of which I am privy, takes precedence over discretion and good sense as well as the mask that she wears as an "Independent" senator. This is the cue for His Excellency The President to intervene to repair the initial error, revoke her appointment and replace her with a true, legitimate and genuine Independent Senator.

It is clear to all especially MP's and Senators that the PP Government, as others before have done, has elevated and given the stamp of approval as official Government policy to the composite package of proposals contained in its 2010 elections manifesto. Additionally as AG Ramlogan correctly posited Bills represent and constitute the empirical evidence of the official policies of Government even though they originate in the policy framework of the governing party.
On what politically partisan considerations therefore can the " Independent" Senator McKnight denigrate the PPG of not having consistent and cohesive policies, refuse to participate in the consultative and democratic proceedings of the JSC in flagrant violation of her senatorial remit and to which the Bill is referred and eulogise the PNM Opposition for demonstrating consistently superior and more cohesive policy positions than the Government? That is showing your concealed balisier "mehendi" hands, Honourable Senator McKnight.
I worked with Senator McKnight for twenty-two years in the T&T Foreign Service. I have known and being the victim of her consistent and publicly-expressed PNM loyalty and devotion that is incidentally her constitutional right. I cringed when she, as a known and self-proclaimed PNM loyalist was appointed a commissioner of the EBC. Having gotten away with "murder" of the concept of "Independent" in the EBC, His Excellency President Richards proceeded to appoint and re-appoint her as an Independent Senator in 2007 and 2010 respectively.
Senator McKnight has clearly abdicated her "Independent status" that she never possessed. It is timely that she speak to the President. Please offer your resignation to terminate years of your "Independent" masquerade in the Senate.