By Raffique Shah
June 16, 2020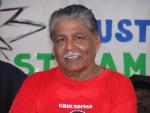 Finance Minister Colm Imbert, and by extension the Keith Rowley-led Government of Trinidad and Tobago, missed out on an opportunity to rise above the noise that tends to drown out sensible discussions about serious issues when Imbert presented the mid-year review of the fiscal 2020 Budget last Friday. Coming as it did during the aftershocks of the first wave of the Corvid-19 pandemic, the review necessarily highlighted the impact this global health crisis has had on the national economy, and what is required of all citizens to see us emerge stronger from it, whenever that may be.

Clearly, there must be sacrifices by almost everyone, as well as exercising a level of discipline we never thought we had, but which we discovered we did, that saw us emerge from the first phase of the pandemic looking good. In fact, the Government boasted of international; assessments by well-respected institutions that ranked T&T highly in handling the complex crisis that battered the economy and tested our healthcare facilities and personnel.
In what were probably our darkest days ever, the population, or the vast majority anyway, recognised and respected those who led us in the war—such leadership embodied in three men—Prime Minister Dr Keith Rowley, Health Minister Terrence Deyalsingh, and the Chief Medical Officer, Dr Roshan Parasram. The population trusted these three, as well as their able lieutenants, with securing their lives, which is as good as you will get.
Such respect does not come easily. One has only to look at almost the opposite happening in the United States of America, to see what could have happened here if our leadership had adopted a partisan stance. It gives me no pleasure to beat up on the bully up north every week, but with information technology being so advanced, everyone sees Donald Trump dragging the US presidency in the mud every time he opens his mouth.
In T&T, where almost an entire ethnic group in the population instinctively dislikes Dr Rowley, the majority of them had no problem trusting him with their lives when they faced a health crisis that threatened decimation.
Now, I am not advancing that such regard automatically translates into general support, or worse, political support. The deep-seated divide that has been with us for generations will hardly dissipate in a few months of crisis, matters not that it was he who held the ultimate responsibility for our 1.4 million lives. The innate mistrust that runs deep in this society will almost automatically switch back to instinct when the threat recedes.
Such tribalism, though, is being challenged by a more informed and perceptive population, mostly younger citizens, those ranging in ages from their 20s to 40s, again, mostly of mixed ethnicities, but also of one-or-the-other pure-bred, if I may so categorise them.
But I digress: I am not delving into any deep sociological analysis of the population: I am certainly not remotely qualified to so do. I am focusing on the post-Covid-19 economy, explaining why I feel that the Government ought to have boldly implemented a few measures that might make a difference to the nation's precariously-poised finances.
Yes, Mr Imbert's arithmetic tells us there are sufficient funds in our reserves when compared with, say, our Caribbean neighbours'. He boasted that we were ranked 15th among emerging economies in some category. But we all know that fewer than US $10 billion in our reserves, and US $6 billion in the Heritage and Stabilisation Fund are not reassuring when we consider that revenues from hydrocarbons and petrochemicals, the two principal contributors, are at their lowest in decades.
More importantly, as these revenue streams dwindled, the nation's appetite for foreign goods and services increased. When I last checked, we were greedily consuming approximately US $1 billion per month in food, with a voracious appetite for foreign fast foods; in motor vehicles, both new and foreign-used; designer clothing and footwear; foreign alcohol, and so on.
On the positive side, a few of our manufacturers have established their products on the export markets, most of them confined to CARICOM countries, which, in the aftermath of Covid-19, are all under stress, and likely to import less from us.
So, in my humble opinion, we cannot tinker with the widening import-export table, do nothing other than draw down in the reserves and HSF, and expect results other than trade deficits. We can run only so long on near-empty. Which is where the PM should step in, use the respect he commands as our leader, bare the naked imports facts to us, tell us we can get by with a three-year-old sedan or SUV for another three years; we do not need the newest I-phone or tablet or laptop computer; numerous designer label outfits in our wardrobes will tide us through another few years and so on.
Such measures, if people voluntarily comply understanding fully the ramifications of our dwindling foreign exchange, will still only impact minimally on the national finances. The PM needs to motivate the masses and the captains of industry and commerce that we must become much more competitive in the goods and services that we produce so that we command market shares in foreign countries. Parallel to these efforts, he must lead the charge in domestic food production, aiming first at import substitution, and ultimately, with our CARICOM neighbours, Guyana, Suriname, Jamaica, and Belize, producing food for the entire region and simultaneously lowering the region's huge food import bill.
The PM needs to do these and much more that he no doubt knows better than I do to save this country and CARICOM from self destruction. In the process he could lose the general election due before the end of this year. However, he might also win big. I think there are more than enough intelligent people in this country who will rally behind such leadership that bares the naked facts than chase a crooked shadow that puts them on the road to nowhere.