By Stephen Kangal
September 26, 2010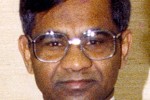 During his sprited Budget response to the opening salvo statement made by the Leader of the Opposition, the Honourable Keith Rowley, Foreign Minister the Hon. Dr. Suruj Rambachan posited emphatically that the Partnership Government has as its pivotal and overriding mission the conduct and achievement of what he termed value-for-money diplomacy (VMD). That new modus operandi /paradigm shift in our traditional foreign policy configuration, if it is to be seriously configured and undertaken, must be commended.

VMD pre-supposes the adoption of mandatory new decision-making selection criteria and the establishment of the necessary pre-conditions and prevailing ecology for VMD to flourish and to sink deep roots art all levels of diplomacy.
The establishment of the new results oriented operating environment will impact on VMD both as a new brand of T&T, achievement-oriented functional diplomacy and secondly, as a performance-based model that includes built-in objective criteria for motivating, monitoring and measuring performance at the levels of the manpower, the missions and the Ministry. The objective performance management system introduced by the late Dr. Gordon Draper in the Public Service has degenerated into obsolescence.
It would appear to me that the pre-conditions or the supporting pillars for fostering and promoting the achievement of VMD both in the conduct (how) and conceptualization (what) of our several foreign relations demarche must be the progressive dismantling of the current practice of using subjective politically partisan criteria in human resource management/recruitment.
The Foreign Ministry must introduce instead its hitherto articulated, objective standards relating to the tenets of accountability, transparency and meritocracy as the bases for major decision-making as far as humanly willing and politically possible. That is the only course for achieving VMD.
That Ministry that has been regarded and used consistently, since the post-Independence era of the late Dr. Williams, as a dumping ground as well as for providing a lucrative soft landing for Ministers who had fallen from political, constituency and ministerial graces. The last regime packed the Missions and the Ministry with several layers of overt political appointees and several Ministry-based ambassadors respectively.
If achieving VMB were to seriously constitute the ratio dicidendi for mounting a frontal and radical review of the thrust of our enormous foreign currency -gobbling diplomacy every layer of the T&T Foreign Service must be made to account in mutually agreed objective terms for its stewardship (value for money spent) on behalf of the people of T&T. Clear and unequivocal demonstration of skills and commitment to achieving VMD must become the basis for promotion and recognition at all levels.
The recruitment criteria for achieving VMD must accord precedence to meritocracy, experience and training. VMD demands the use of the standards of transparency and equal opportunity to attract the abundant diverse human capital that is required to prosecute successfully T&T trade and investment businesses in an increasingly diverse and multiculturally-responsive family of nations.