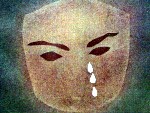 20 Bullets For Hairbrush
According to media reports, Coppin's mother, whose name has not been released, called a psychiatric unit to request assistance in dealing with her 18-year-old son. However, when the psychiatric workers arrived at the home, Coppin had left. Coppin arrived a few hours later, but by that time, the psychiatric workers had left, according to that account.
Later that night, some media reports indicate that Coppin's mother dialed 911 to report a domestic dispute, to which police officers responded. The police today released what the department said is audio where Coppin could he heard yelling "I've got a gun," Newsday and the Associated Press reported this evening, adding that the mother had told a police Captain at the scene that the son did not have a weapon.

Tobago teen shot dead by NY cops
A race row is brewing in Brooklyn, New York, following the police killing of a mentally ill Tobago teen…
Mother cautioned NYC police that she didn't think teen had gun
When a 911 operator called back about five minutes later to ask Owens for a description of her son and the weapon, she told the operator, "He does not have a firearm," a second transcript shows.
"The boy did not respond to them," she said. "Next thing gunshots, 'Boom, boom, boom.' The young boy is laying on the ground. They handcuffed him on his back."
Police said the teen's mother had attempted to have him hospitalized earlier on Monday. They said the teen had a history of mental illness.
…Son of respected Tobago family
After fatal shooting, NYPD eyes procedure change
Coppin's family and some witnesses have disputed the police account, but Kelly said the shooting appears to be within NYPD guidelines.
However, a preliminary review of the circumstances leading up to Coppin's death revealed at least two weak spots, sources said.
For one, the 911 dispatcher who spoke with Coppin's mother, Denise Owens, did not ask if Coppin was on medication or mentally ill.
If the dispatcher knew Coppin had not been taking his antipsychotic or antidepression medication, Kelly said, Emergency Services officers likely would have been dispatched immediately. They were among the secondary officers called and did not have enough time to get in place, Kelly said.
Given Coppin's claims of a gun, it is unlikely Emergency Services officers would have used nonlethal weaponry, such as stun guns or rubber bullets, but sources said having them on a scene in the future may prevent other deaths.
Also being discussed is better communication between local precincts and mental health workers.
Shortly before Owens' call, a mental health crisis team from Interfaith Medical Center visited with her for more than an hour after she called the hospital saying her son might commit suicide. He left before the team arrived and returned after it left. Police were unaware of that visit until after Coppin was killed.
Full Article : newsday.com