www.guardian.co.tt
Sunday 14th October, 2007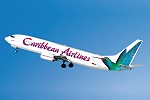 As part of their terms of employment, Caribbean Airlines flight attendants must undergo mandatory anal examinations, or risk being dismissed.
Viewed as a draconian policy by staff, the company's demand that flight attendants submit to the rectal procedure is just one in a series of developments that have contributed to flagging employee morale.

It has been less than one year since Caribbean Airlines took over from BWIA, but in the last month the company has seen a series of resignations among top echelons of the finance department, including treasurer Shelly Woo.
The demand that flight attendants, both male and female, submit to anal exams has ignited anger among the affected staff.
While the blood and urine tests fall in line with standard requirements for many local employers, affected Caribbean Airlines employees feel the compulsory anal exams are unreasonable.
As part of their contracts, all flight attendants must sign an "Authorisation for Release of Medical Records" in which they agree to "submit to a medical examination or test relevant to my employment and to my fitness for, and performance of, my duties."
Reference to a rectal examination, however, is not outlined in the document.
According to a well-placed source, employees were not advised of the need for the rectal procedure prior to the physical examination, or before signing the medical records authorisation.
The flight attendants, the source added, only learnt of the requirement during the medical examination, when they were instructed to curl up in a foetal position for the procedure.
The source also said flight attendants were not informed by management of the reason for the anal examination.
More than 80 flight attendants were listed for the exams. In a recent document, Director of In-Flight Services, Patricia Ramsey, instructed her subordinates to "comply with instructions" and report for the medicals—but the message makes no mention of the special requirement.
Action condemned
"An anal exam goes beyond finding out if one is healthy to work. If that is what Caribbean Airlines is doing, I, Curtis John, condemn that type of behaviour!" thundered the president general of the Aviation, Communication and Allied Workers Union (ACAWU).
"The management of Caribbean Airlines must stop that behaviour they are carrying on with in this day and age," he added during a telephone interview yesterday morning.
John said mandatory anal exams were never a requirement for employment as a flight attendant with an airline in Trinidad and Tobago.
"That is contrary to normal industry relations practice in Trinidad and Tobago…I am not sure why they would request that, but it is interfering with people's democratic and constitutional rights," he said.
While John said he could not think of any job related reason why the flight attendants should submit to an anal exam, he did speculate that it may be an intimidation tactic being used by the airline's management.
"I told the nation come the end of September, Caribbean Airlines would get rid of flight attendants. This is one way of approaching that plan," he said.
John also said Caribbean Airline workers were afraid to speak out on many of the issues they faced in the company, including the mandatory rectal examinations.
"The workers are in such a position they cannot divulge information between themselves and the company," he revealed.
As a part of their employment, all Caribbean Airlines employees must sign a confidentiality agreement.
"Staff are so intimidated they are afraid to join a union or divulge information to a trade union," he said.
"They may feel withholding information will be to their good, but in the long run they will regret not giving the information to save them from the practices being carried out by Caribbean Airlines," John added.
He said once the flight attendants signed the contracts, they had little recourse.
"If they want to go in secret and sign a contract without seeking advice they will pay the price for it. It is sad for them, because once they have signed there is no recourse for them, because it is what they signed to."
http://www.guardian.co.tt/archives/2007-10-14/news8.html