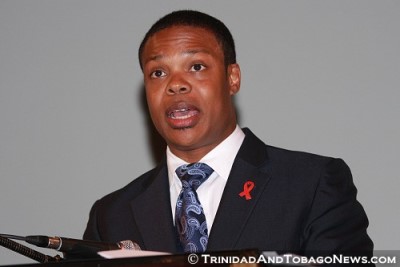 Monday, April 26 2010
THE EDITOR: The recent rumblings and overt tumblings in the PNM serve as just testimony to an increasingly alienated Prime Minister, largely divorced from the lives and challenges of the populace. To hear him on the campaign trail speaking of Makandal Daaga as a virtual has-been, whose prominence occurred 40 years ago, comes as no surprise to many regarding his attitude toward nation-builders and freedom-fighters that played a vital role in accentuating liberty in our land.

But it is his Social Services Minister that warrants due criticism in this brief missive. It was with shock and umbrage that the nation heard the learned Dr Browne berating seasoned contributors in our country as he chastised the UNC hierarchy for appointing Dr Suruj Rambachan, Mervyn Assam, Wade Mark and, of all people, activist Verna St Rose!
Our dear Minister's tirade was filled with the implicit and solid discrimination based on age as he was highly successful in projecting himself as a Government Minister who believes that once someone's youth has passed, they are of no benefit to the nation!
How dare you, Minister Browne! How dare you wear the label of Social Services Minister when you clearly believe that "old" people cannot contribute to a developing society! Shame on you for attacking valid citizens whose voice echo loud and clear for the voiceless in our society.
One wonders how you can show your face in public again as you will have cause to interface with senior citizens, social activists and the elderly.
And one day, sir, you too will grow old! What should the youth say about you then?
BRIAN MOHAMMED
via e-mail