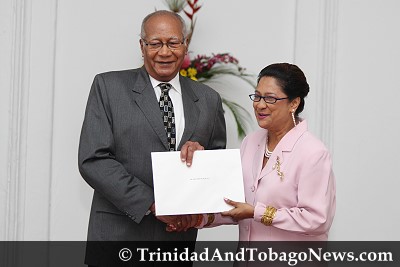 One step to govt
She gave an address to supporters and reporters moments after being given her instrument of appointment at President's House, St Ann's by President George Maxwell Richards who called it "a most historic occasion".
Long journey to the top
Kamla Persad-Bissessar yesterday replaced her 'political guru', Basdeo Panday, as Opposition Leader-a position she now adds to an impressive resume.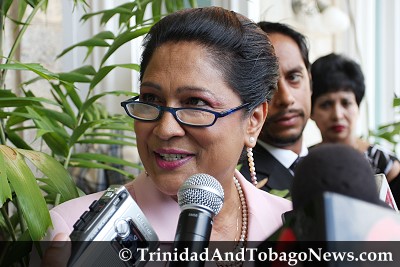 KAMLA IN FRONT SEAT
…Bas on the back bench, refuses to deal with Chief Whip Jack
Opposition Leader Kamla Persad-Bissessar yesterday pledged to return Trinidad and Tobago to a peaceful country under a UNC government.
Enill: Kamla not a problem
PEOPLE'S National Movement (PNM) chairman, Energy Minister Conrad Enill, said the ruling party does not feel threatened in any way by the appointment of Kamla Persad-Bissessar as Opposition Leader.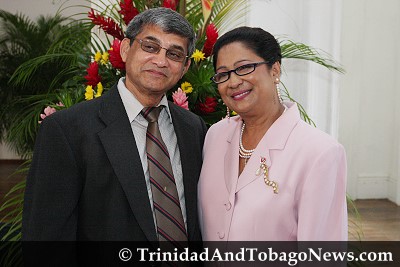 Well done Kamla
There is a ring of triumph in her name these days—and deservedly so. The Member of Parliament for Siparia, Kamla Persad-Bissessar has made history in Trinidad and Tobago politics once again. And each time that she has set a new standard it has been for positive, rather than negative reasons, another unusual feature in our politics.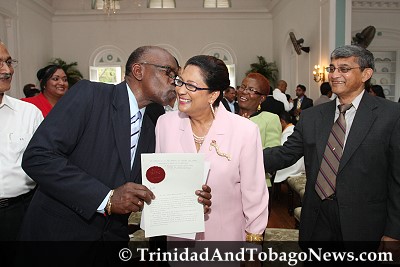 Panday wants Jack to account for million$ first
Former opposition leader Basdeo Panday yesterday said he is willing to work with party leader Kamla Persad-Bissessar, but only if Jack Warner accounts for the millions of dollars he received on behalf of the party and is removed as Chief Whip.
Speaking to the media yesterday after being appointed Opposition Leader, Persad-Bissessar said, 'I would ask Mr Panday to reconsider moving to the back bench in the interest of the party. He has indicated that in the interest of the party he will work with us, we welcome that.' Asked about Panday's call for Warner to account for millions, she said, 'I do not want to be today distracted by distractions of the past.'