Peter D Neptune
November 20, 2009 – guardian.co.tt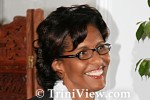 From January 2007 to the end of the current fiscal year, Government intends to borrow more than $13.6 billion to finance the budget deficit, pay for several large government projects and to fund the government's money supply management strategy for the economy. Responding to a question by the Opposition during private members day in the Senate earlier this week, Finance Minister Karen Nunez Tesheira said the government has already borrowed more than $8.8 billion since January 2007, and plans are already being made to raise another $4.77 billion to continue its strategy into the new fiscal year. The funding needs for the next fiscal year include $2 billion from the domestic market, $2.2 billion from foreign capital markets and another $572.3 million in project related loans. She added that the Finance Ministry was in the process of developing a plan for Trinidad and Tobago's borrowing requirements for the medium term – that is for the next three to five years beyond the current fiscal period.

She said that in total, from January 2007 to the end of March 2009, the state borrowed more than $8.8 billion. This includes nearly $3 billion from the domestic capital markets and more than $5.8 billion from international sources. Prior to the current fiscal period, the Central government borrowed three times through bond issues on February 2007 amounting to $674.3 million, in April 2007 another issue was made for $1.02 billion, and this was followed up by another bond issue of $1.2 billion in February 2008. The Minister said all three approaches on the local market was necessary for liquidity management and to control inflation in pursuit of the government's management strategy for the local economy. External borrowings included 190 million British pounds (TT$2.008 billion), US$465 million (TT$2.953 billion), 17 million Australian dollars (TT$99 million) and Chinese RMB 800 million (TT$744 million). The total external borrowings in local currency from January 2007 to March 2009 was valued at TT$5.8 billion.
The external loans include 190 million British pounds as export credit guarantee for the purchase of two fast support and intervention vessels, three offshore patrol vessels as well as training and support packages for the purchase in April 2007.
Also in April 2007, government borrowed US$15 million and 17 million Australian dollars to purchase another six fast patrol crafts. Thirteen months later Government again approached the international markets in May 2008, to refinanced a US$150 million bond issue that was due for repayment. This was followed up one month later in June 2008, when government secured a Buyers Credit Loan for the construction of the Alutrint aluminium complex project. At that time another Chinese RMB 800 million loan was secured through a concessional rate facility with the Chinese government for the construction of Alutrint. Minister Tesheira said the interest rate on the funding ranged from a high of 8.25 per cent for domestic borrowings, to as low as 2 percent for the Chinese loan for Alutrint.
http://guardian.co.tt/business/business/2009/11/20/tt-borrowing-13b