A PLOT TO KILL ME
PM tells of shocking event before coup anniversary last year
By Anna Ramdass – Published: 28 Jul 2009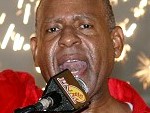 Prime Minister Patrick Manning claimed last night that there was a plot to assassinate him last year. Speaking at the PNM's meeting in Arima, Manning reminded the crowd of an incident that took place in July last year, when a marked police vehicle attempted to "peel off" one his security detail vehicles as he and his wife, Local Government Minister Hazel Manning, were on the way to the gym.

PM: Bloodshed averted
By Richard Lord – Published: 28 Jul 2009
Prime Minister Patrick Manning disclosed last night that an unnamed organisation was behind a plot to kill him. He said this was revealed to his wife Local Government Minister Hazel Manning three days before last year's anniversary of the 1990 attempted coup.
What Plot Against The PM?
By Sean Douglas
July 29, 2009 – newsday.co.tt
ACTING Commissioner of Police (CoP) James Philbert yesterday denied that Prime Minister Patrick Manning had ever lodged a complaint about any plot to assassinate him.
Asked if he'd ever got such a complaint from Manning, Philbert told Newsday, "No." However, Philbert added that based on the Prime Minister's claims in the press yesterday, he would investigate the case.
Philbert said, "There is an investigator assigned to it already."
He declined to comment on Manning's attempt to link former Acting Cpl Clinton Auguste to the supposed "hit", challenging Newsday to specifically say where Manning had made such a link. Attorney Garvin Nicholas said Auguste, his client, has flatly denied any link to any plot.
"He is appalled by it. He is very disturbed that the Prime Minister would try to link him to any criminal group. This matter will be looked at in some detail to determine whether libel action should be taken against the Prime Minister," he said.
Nicholas accused Manning of dragging Auguste into his fanciful stories.
"Manning's intervention has already cost my client his job," he said.
Auguste lost his job on March 20, after the findings of a Police Service Commission tribunal, but he has said he would seek a judicial review against his firing. The tribunal met after the Prime Minister accused Auguste of discreditable conduct when he challenged his security detail on July 26, 2008. Auguste had attempted to stop the unmarked security detail, which he claimed was speeding dangerously, at about 3 am that day. Although he did not name Auguste, Manning, at a PNM political meeting in Arima on Monday night, referred to the incident of when he and his wife Hazel, the Local Government Minister, were stopped by a marked police vehicle on their way to the gym. Manning claimed two days before this incident someone went to Hazel's office and told her a certain organisation was behind a plot to assassinate him.
Nicholas said Manning was wrong to hint that his client may have been part of a plot with other persons. "There's absolutely nothing to substantiate what the Prime Minister said (Monday) evening. This (Auguste) matter to which he refers has been aired and investigated in a tribunal, and it was never indicated that there was ever any suspicion of an assassination plot against him," Nicholas said.
Nicholas said he had received no documentation (that is, transcripts and witness statements) from neither the Police Service Commission nor the Acting CoP regarding the tribunal, despite writing three times, and speaking at least once to Philbert. "On July 22, I filed at the Ministry of National Security, a request for all the documents…I don't know, if that might have brought the matter to the fore of the Prime Minister's mind," Nicholas said.
"In addition, if we are to consider the way in which things unfolded at 3.30 in the morning (on July 26, 2008) when the Prime Minister stated he was going to the gym even though there are gym facilities at his multi-million dollar residence, he made no attempt to contact either his Minister of National Security or any of his security heads to alert them to any suspicious activity which would have been the responsible thing to do by any Prime Minister with an assassination threat on his mind," he added. Nicholas suggested Manning's claim may be linked to calls for an inquiry into the July 27, 1990 attempted coup by the Jamaat-al-Muslimeen. "One year later (after the 2008 incident) when the national population is calling for an inquiry, he comes up with this fanciful and salacious story to deflect attention from the real issues," he said.
Manning yesterday refused to take questions from reporters about his report of an assassination plot at the end of a business breakfast meeting held at Paria Suites, La Romaine. He told reporters he did not want to remove the focus from the discussions of the breakfast meeting.
"If I go to answer questions it will divert attention away from what our main purpose is today and we don't want to do that," Manning said before he and his security detail left.
Manning has publicly reported death threats twice before; in November 2003, when commenting on similar threats against the Speaker of the House of Representatives and again in July 2005, on the occasion of the 15th anniversary of the 1990 attempted coup.
http://www.newsday.co.tt/news/0,104568.html
Related News:
More questions than answers
Why did Prime Minister Patrick Manning wait a whole year to say that there was a plot to assassinate him? Mr Manning made his claim on Monday night, the 19th anniversary of the 1990 coup attempt, while addressing the crowd at a public political meeting in Arima. According to him, the information was given to Local Government Minister Hazel Manning last year, on July 24.
Dookeran, Panday: PM's claims raise questions
Prime Minister Patrick Manning must come clean on the bombshell he dropped about a threat to assassinate him in order to validate his statement.
Senior cop to probe plot to kill PM
Bakr: I know nothing about attempt
Panday: Manning needs a lie detector test
Seetahal: Manning took it to extreme
Prime Minister Patrick Manning took it to the extreme when he said his not reporting a threat to his life prevented bloodshed, says Independent Senator Dana Seetahal.
'Prime Minister should have revealed this before'
PM must give more info on plot to kill
Attorney Garvin Nicholas has called on Prime Minister Patrick Manning to say more on the alleged plot to assassinate him by an unnamed organisation.
Manning also spoke of death threats in 2003, 2005
It was a case of deja vu on Monday, when Prime Minister Patrick Manning, on the 19th anniversary of the attempted coup, claimed that a threat was made to assassinate him
…No questions from the media
Prime Minister Patrick Manning refused to respond to questions from the media yesterday on claims that an organisation had plotted to have him assassinated.
Trinidad and Tobago News Blog – URL for this article:
www.trinidadandtobagonews.com/blog/?p=1340