By Sean Douglas
July 18, 2009 – newsday.co.tt
www.trinidadandtobagonews.com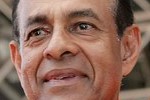 CARONI East MP Dr Tim Gopeesingh alleged an "ethnic cleansing" of Indo-Trinidadian doctors at Port-of-Spain General Hospital (PoSGH), but Leader of Government Business, Colm Imbert, dismissed these charges as "scandalous, false and outrageous."
The heated exchange shook up a dull debate on the Emergency Ambulance Services and Emergency Medical Personnel Bill 2009 as amended by the Senate.

It began when Gopeesingh pointed out the deficiencies of public hospitals, such as a lack of neurosurgeons, heart-monitoring units, and intensive-care unit beds.
"There are no consultant burns-doctors at all, no consultant plastic-surgeons in San Fernando Hospital, not at Eric Williams, nor Port-of-Spain. Those that were there have left."
He then made his surprise allegation.
Gopeesingh said, "There has been the issue of ethnic cleansing at Port-of-Spain General Hospital as far as the doctors are concerned. I understand that most of the East Indian doctors have had to leave Port-of-Spain Hospital…I understand that Port-of-Spain Hospital is a virtual African hospital now."
This provoked an outcry of protest from Government MPs, but Opposition Leader Basdeo Panday muttered, "Racism is killing the country."
Gopeesingh defensively said, "I've been told, I've been told."
He said: "There are over 150 senior doctors who are basically East Indian in nature and they have left the service. They have been forced out of the service."
He said he expected Health Minister Jerry Narace had been told of the allegations regarding PoSGH. Gopeesingh said, "There is a collaboration between the Medical Chief of Staff and the Administrator for the hospital dealing with this situation." Speaker Barry Sinanan chided him for irrelevance to the ambulance bill.
Imbert arose minutes later and refuted Gopeesingh's remarks.
Imbert said, "I am scandalised that the MP could utter such untruths, provocative and controversial untruths in the House without a shred of evidence. I consider it entirely irresponsible in the extreme for an MP to utter these racist statements without a shred of evidence."
Gopeesingh retorted, "I've been told."
Imbert replied, "It is not so."
Gopeesingh acquiesed, "Okay."
Imbert continued, "The ethnic composition of the medical fraternity in Trinidad and Tobago is well known…It's a fact, the majority are of East Indian descent. I'll give way to the Member for Caroni East to say it's not true."
Imbert said that Gopeesingh, in his allegedly checkered career, had been head of the North West Regional Health Authority and so should know most doctors are East Indian. Imbert corrected "checkered" to "controversial" after the Speaker scolded him.
Gopeesingh interjected to ask if that is why there is alleged affirmative action in the award of scholarships to study at St George's University, an offshore medical school in Grenada. Imbert said he would not give way to hear such "dotish talk."
He said 80 percent of University of the West Indies (UWI) graduates are East Indian. "It's impossible for there to be a majority of African doctors at any hospital in Trinidad and Tobago. They do not exist…I challenge you to prove that is not so." Imbert said that with the possible exception of Tobago, at most hospitals the majority of doctors were East Indian. "I'll not let you perpetuate racist falsehoods."
Gopeesingh interjected, "That's why you want to run them out." Imbert refused to give way, saying he was disgusted by Gopeesingh's remarks.
Imbert said every poor person visiting a public hospital knows the truth, that is that most doctors are East Indian and not subject to ethnic cleansing.
He stormed, "For the member to sink to such a low level, I'm ashamed for him."
Imbert said the experienced Gopeesingh should know better to question how an amended bill had come to Lower House from the Senate.
"He does not deserve to be in this place."
Imbert alleged Gopeesingh had misunderstood sections of the bill that even an SEA pupil could comprehend. "I'm ashamed that a member who pretends to have a university qualification cannot understand basic English."
Sinanan chided Imbert's claim, saying Gopeesingh does have university qualifications.
Imbert continued to query Gopeesingh's standing, saying an Accreditation Council must check the authenticity of degrees and the issuing institutions.
Imbert said, "I'm ashamed that someone who is reported to have university qualifications cannot understand basic words."
http://www.newsday.co.tt/news/0,103954.html
Trinidad and Tobago News Blog – URL for this article:
www.trinidadandtobagonews.com/blog/?p=1313