Trinidad and Tobago News Blog
www.trinidadandtobagonews.com/blog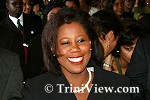 Prime Minister Patrick Manning's statement in Parliament yesterday announcing the resignation of Attorney General Bridgid Annisette-George
"Mr Speaker, a few weeks ago, the Honourable Attorney General Senator the Honourable Bridgid Annisette-George approached me, indicating that having regard to the way the investigation in the Clico matter has been going that she anticipated that she could find herself in a conflict of interest situation. We agreed at the time to look at it and to discuss it in the future. Last week we had a chance to do so and she indicated then that her worst fears were coming to pass and that the anticipated conflict of interest situation was imminent.

Mr Speaker it is not that I had any doubt about the Attorney General's ability to handle such a situation. In fact, I remained confident that she was able to put national interests above personal or any other interests. In fact, Mr Speaker, she so reassured me. But we both recognised that the situation had a tremendous potential for mischief, especially from those who were not sympathetic to the Government; who did not wish the Government well, persons of which in respect there is no shortage in this country. We thought that in those circumstances, a lot could be made out of a situation…to the detriment of the individual herself Senator Annisette-George and the Government of Trinidad and Tobago.
In those circumstances, Mr Speaker, the Honourable Attorney General decided to do the honourable thing. Yesterday, she submitted her resignation to the Prime Minister. Mr Speaker I would like to go on record as thanking the Attorney General Senator Bridgid Annisette-George for the contributions to the People's National Movement and the Government of Trinidad and Tobago.
In fact, Mr Speaker, I would like to salute the Attorney General. I would like to salute the Attorney General for doing the honourable thing. It is not often, Mr Speaker, you find in the politics of Trinidad and Tobago that we experience such public-spiritedness in circumstances in which it is justified, it's not often we find it. So, in my estimation, Mr Speaker, she has gone very, very highly.
Her resignation has not yet been accepted but it will be on Friday morning at which time our High Commissioner to London, John Jeremie, a former attorney general, will be sworn in as Attorney General of Trinidad and Tobago."
http://www.newsday.co.tt/news/0,100951.html
Trinidad and Tobago News Blog's URL for this article:
www.trinidadandtobagonews.com/blog/?p=1206